I mentioned here that I was turning our workout room into a homework space/playroom for the children.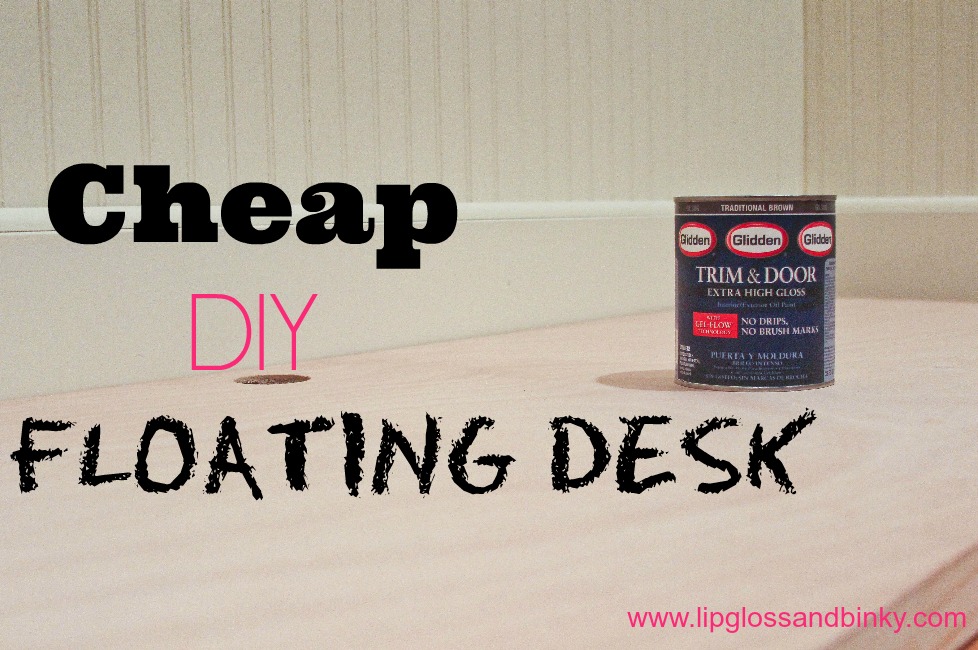 You should be so proud of me, the equipment has been sold and the room is now a blank slate. I spent more nights than I wanted laying under the covers with my phone and when it died, my tablet trying to come up with a solution for the desk situation. I needed two and paying $200 wasn't an option so I was looking for a low cost alternative. The other day while in Home Depot we were looking for some options when I remembered a friend of mine mentioned we might consider a hollow door and that's what we ended up going with after I consulted Pinterest from my phone and found similar examples.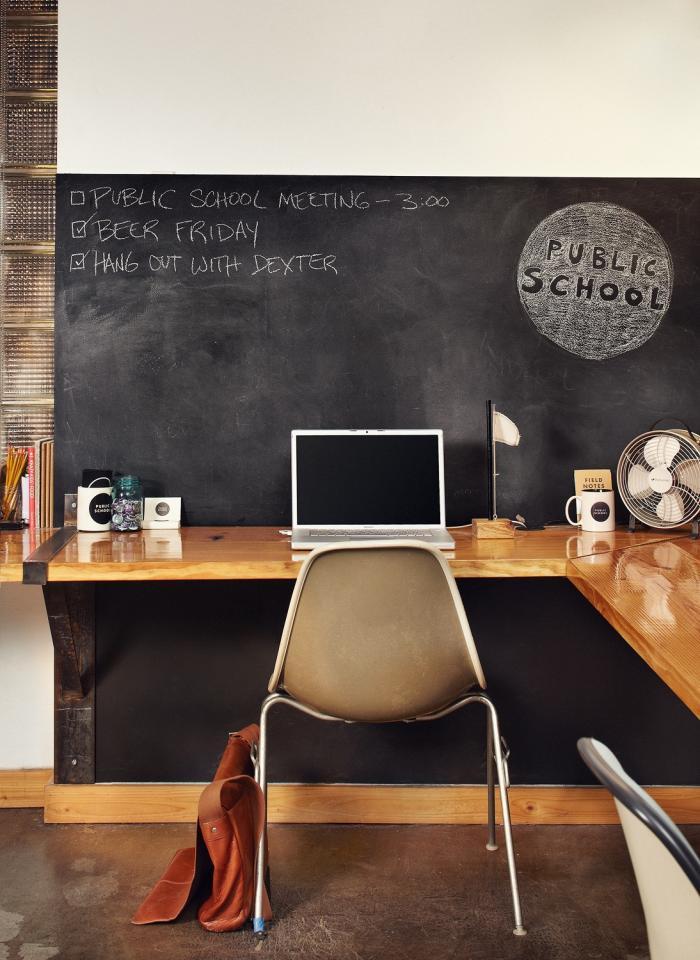 The wall measures exactly 8ft. Unfortunately the door only measures around 7 ft so there will be gaps on the end and I'm fine with that. The door was a whopping $25 and I chose the one with the doorknob hole so that I have somewhere to fish cords through. We grabbed a few brackets, a quart of stain and a clear coat and headed home.
The perks of having an interior designer for a bestie is when you go to see your sweet precious god daughter for the first time her mother sends you home with free Glidden door and trim paint along with some chalkboard paint. I don't need to tell you I returned the stain and clear coat.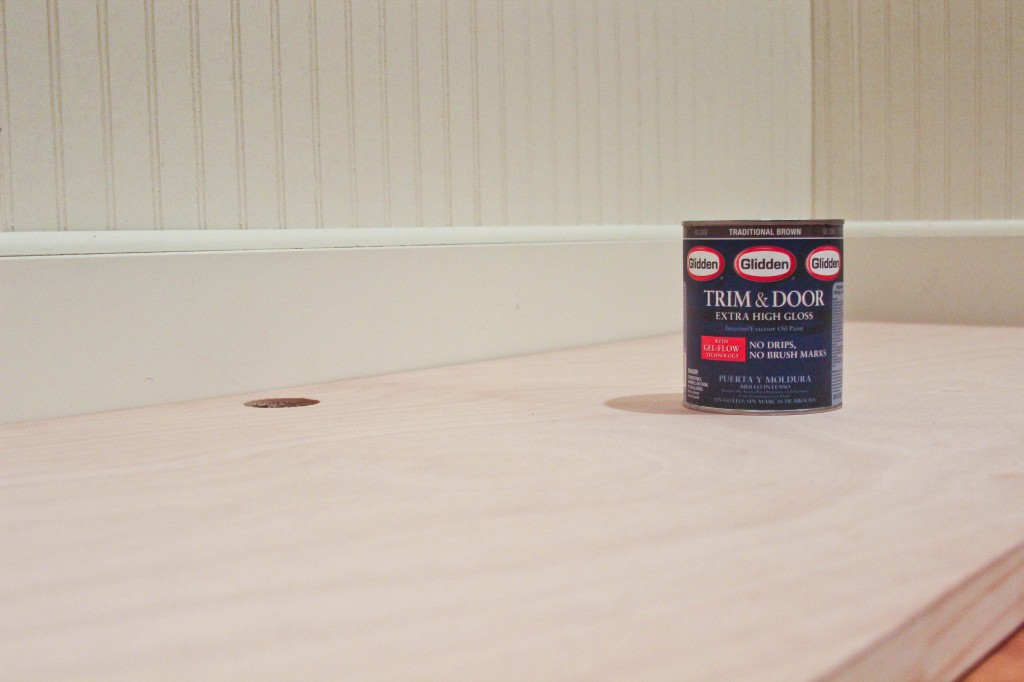 So this isn't your ordinary paint. It is gel based and is reported to give you great coverage with no brush marks and dry to a glossy top coat. It was a little lumpy but once I got it on the door it spread easily and covered like a dream. I didn't have to use that much.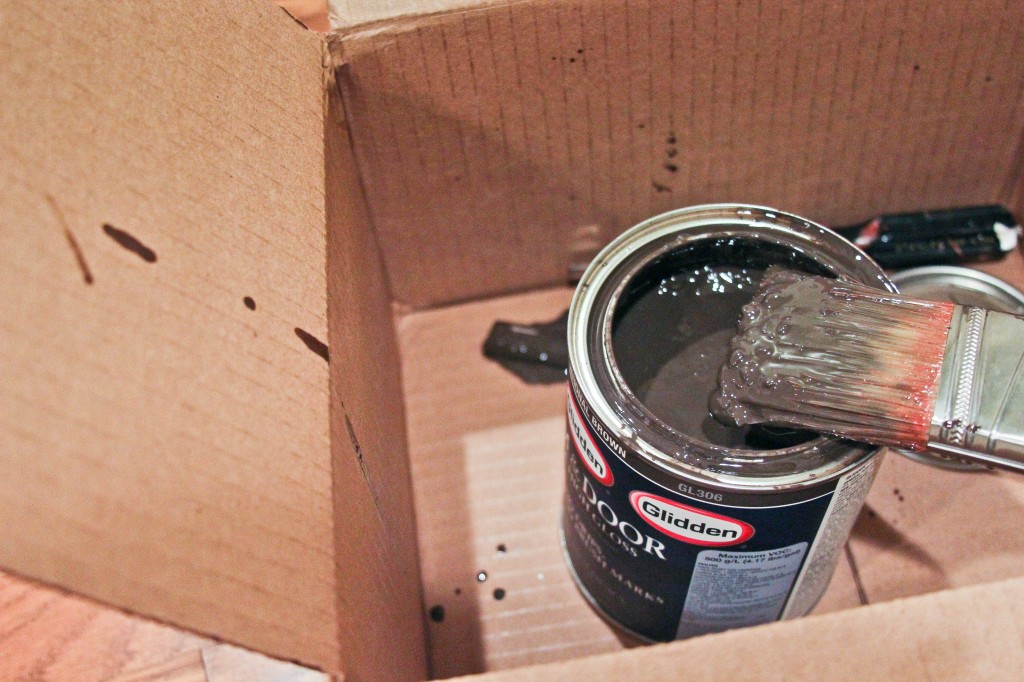 The next day it was rather tacky to the touch, however after sitting for the past 3 days it is no longer sticky and is ready to be put on the wall. The pictures don't do the glossiness of it any justice. Super shiny I'll be back with an update!!