Fall glorious fall, your golden, and red leaves are pure eye candy.  Your pumpkins and mums make everything right with the world but your wishy washy weather makes me want to throw things, specifically those pumpkins on my porch that I love so much.
The weather extremes here over the past few weeks have been totally unpredictable. I always struggle with whether to dress for the season or for the weather. My one go to look during this in between time is the all familiar concept of fall layers.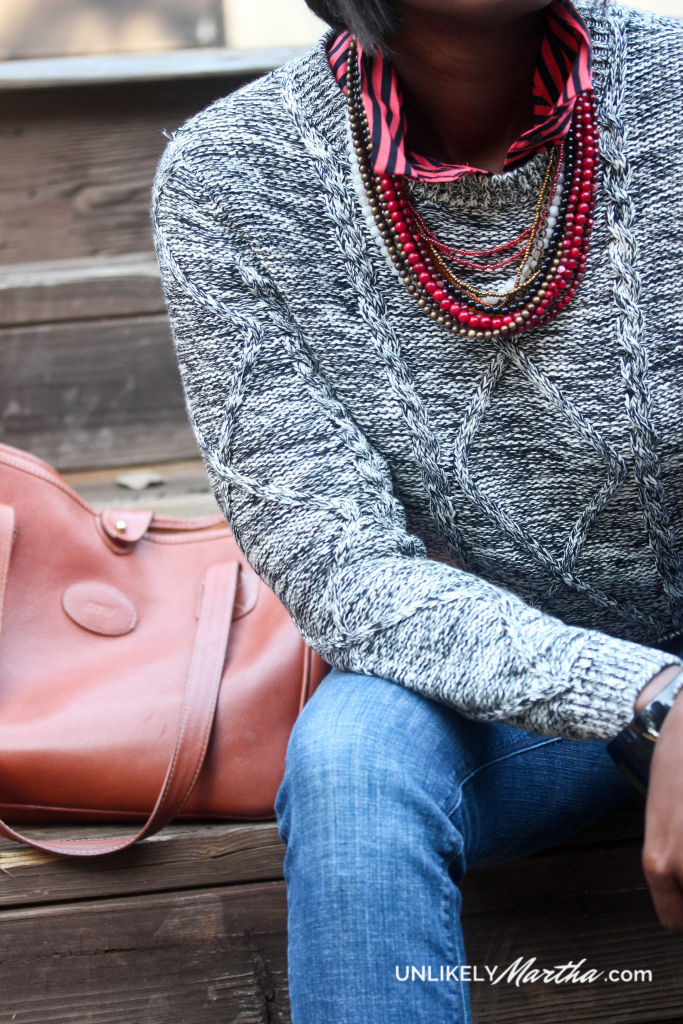 When I layer and the temps heat up I either tie the sweater over my shoulders or around my waist.
Recently,I've been trying to get things in order around here, and in the process of clearing out unpacked boxes I am always coming up on some of my mother's things. Things that I once planned to only store away but have decided that I am going to wear and use some of these things.
Like this bag.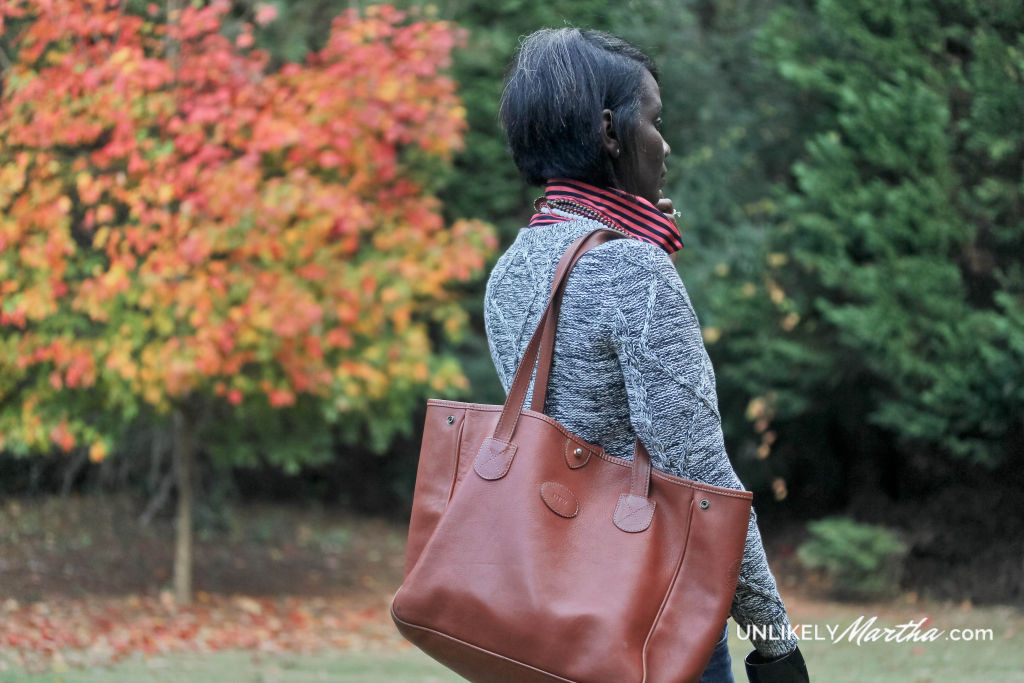 It's a little worn and has some stains but I plan to take it to a leather repair shop and get it whipped back into good shape. It even has her initials on it. *I'm not crying typing this….I promise*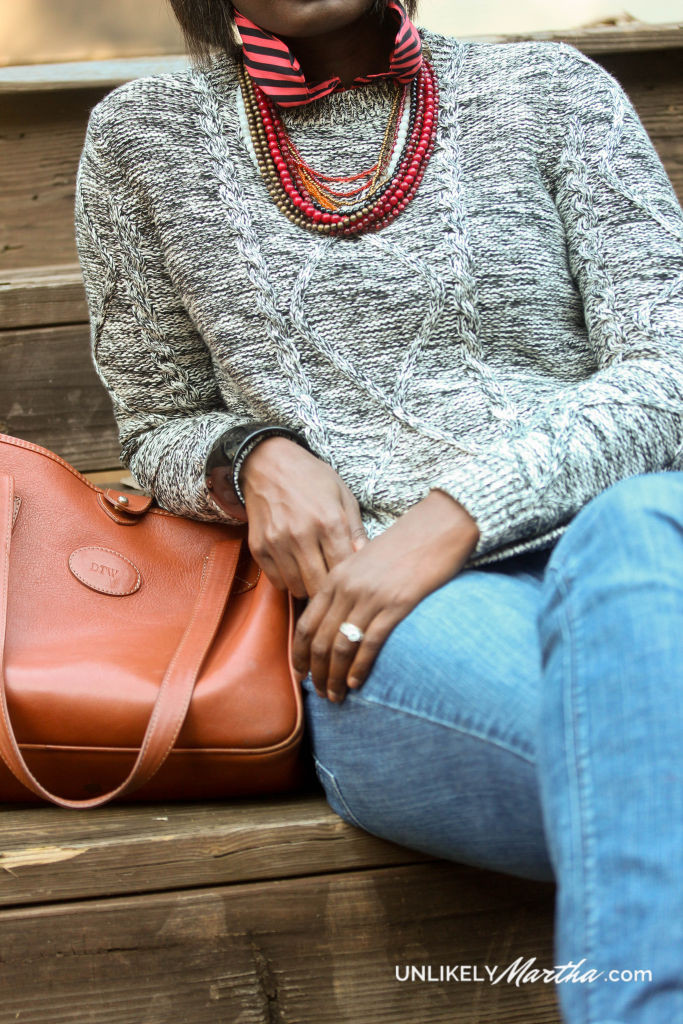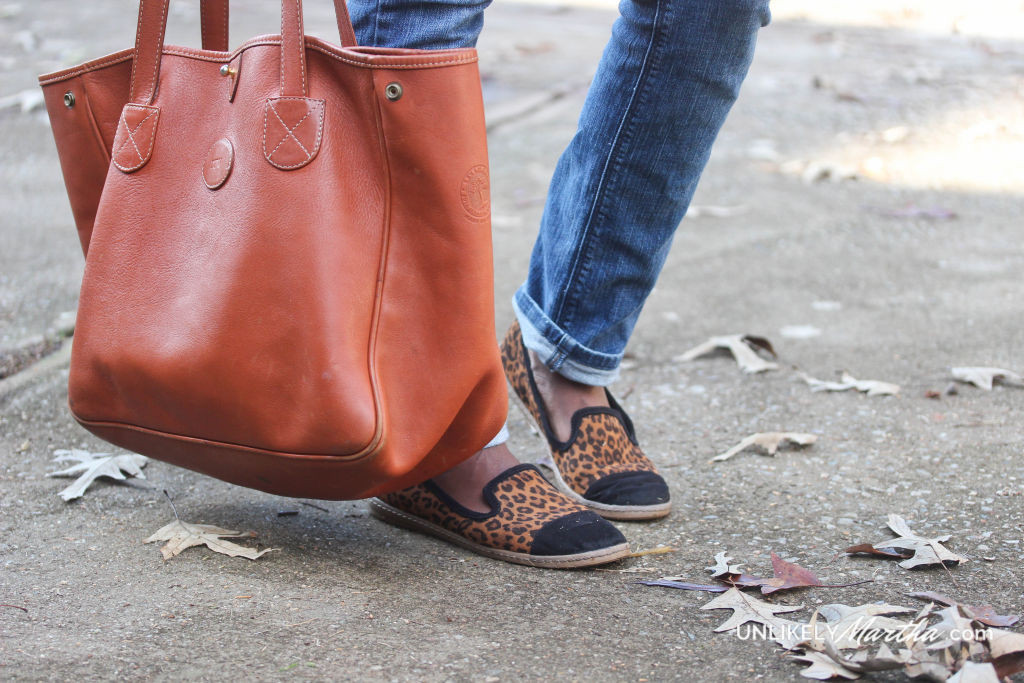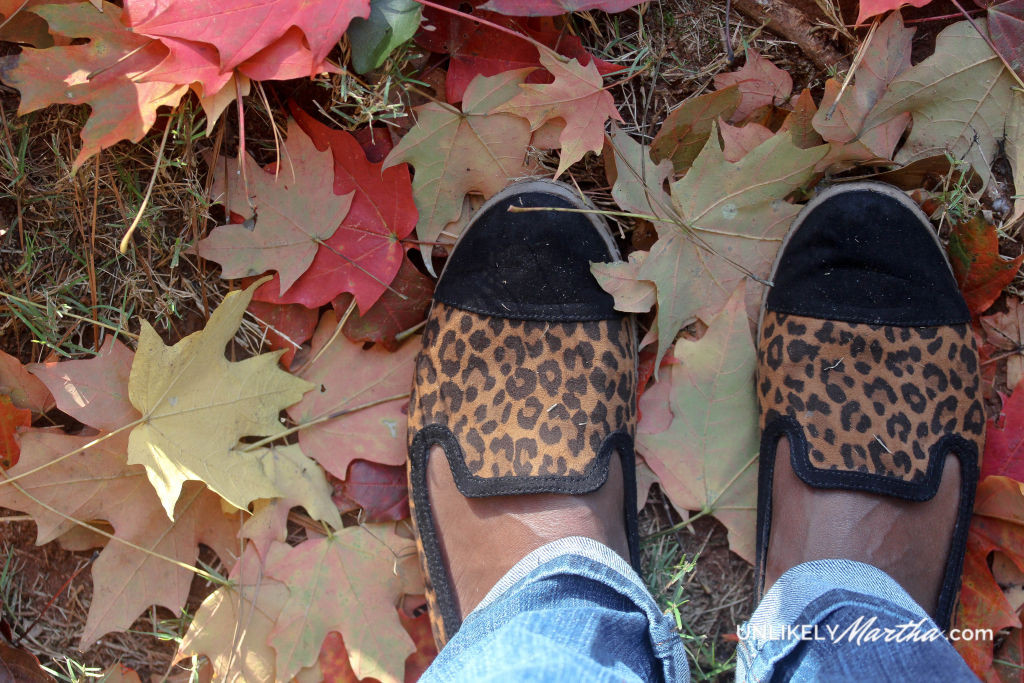 This sweater was a total score. I got it on clearance, and clearance just happened to be an additional 30% off. Paid a whopping $13 for it.  Have you found a good deal lately?
Blouse and Sweater: Banana Republic (Similar for $19) | Jeans: Express| Necklace: Thrifted| Bracelet: Macys|Shoes: Target (Similar for $13)
Oh. My son took these photos in exchange for an hour of iPad time, as he is on punishment. I didn't direct him at all other than teaching him to focus the lens. No more tripods and remotes for me, I have an official photographer. He actually enjoyed it, unlike his Dad who gives me at max 10 shots to get it right.
Linking up with:
Thirty Something Fashion/Monday Mingle
*This post contains affiliate links*