After Halloween passes I feel like tomorrow will be Christmas Day. The next few weeks will fly by as we get ready for the Holidays. I'm still looking at my planner like when did all of these pages get used because this year owed us nothing and kept it moving.
This weekend the kids were extra giddy about Halloween. This was the first year I didn't have to do any of the Trick or Treating. They both were with their friends and unfortunately I wasn't able to get photos of them together in their costumes like last year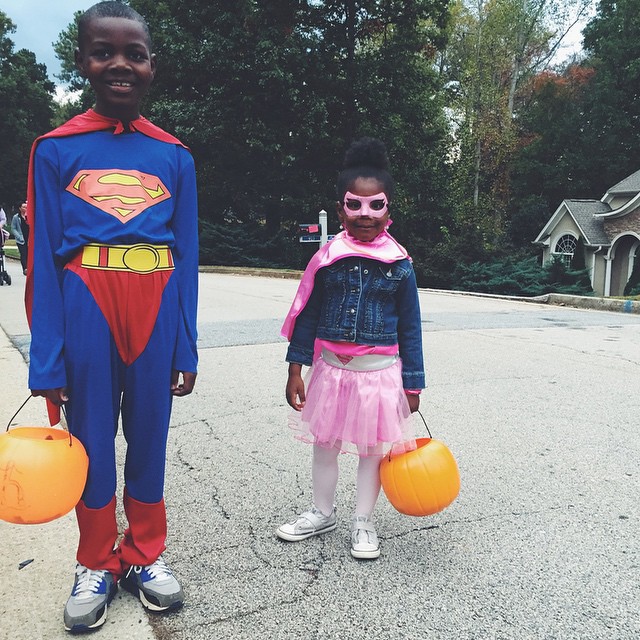 Friday night, I slid out to Bahama Breeze for some eats with my inlaws to celebrate my SIL's birthday. I didn't get home until 2a, then was back up and at it early Saturday. I spent a large part of the weekend in my car.
Quietly, as my children get older I think I should get a proper chauffeur uniform because a large part of my life is spent driving them to and fro. I complain but it's all good, soon they'll be asking for the keys.
We had a great weekend. Want to see it live and in living color? Click play below!