This evening I will be taking my babies to an advanced screening of The Odd Life of Timothy Green. While down at Atlantic Station we will be stopping by the Wishing Wall at Atlantic Station where I will have my son write a wish that will be included on a wishing wall and later planted much like the wish for Timothy Green was in the movie trailer.
The wishing wall will be available from August 9 through August 15. Please see flyer below for additional information. Need something to do with the family this weekend? Here you go. Thank me later!! Stay tuned for pictures of our experience at the wishing wall.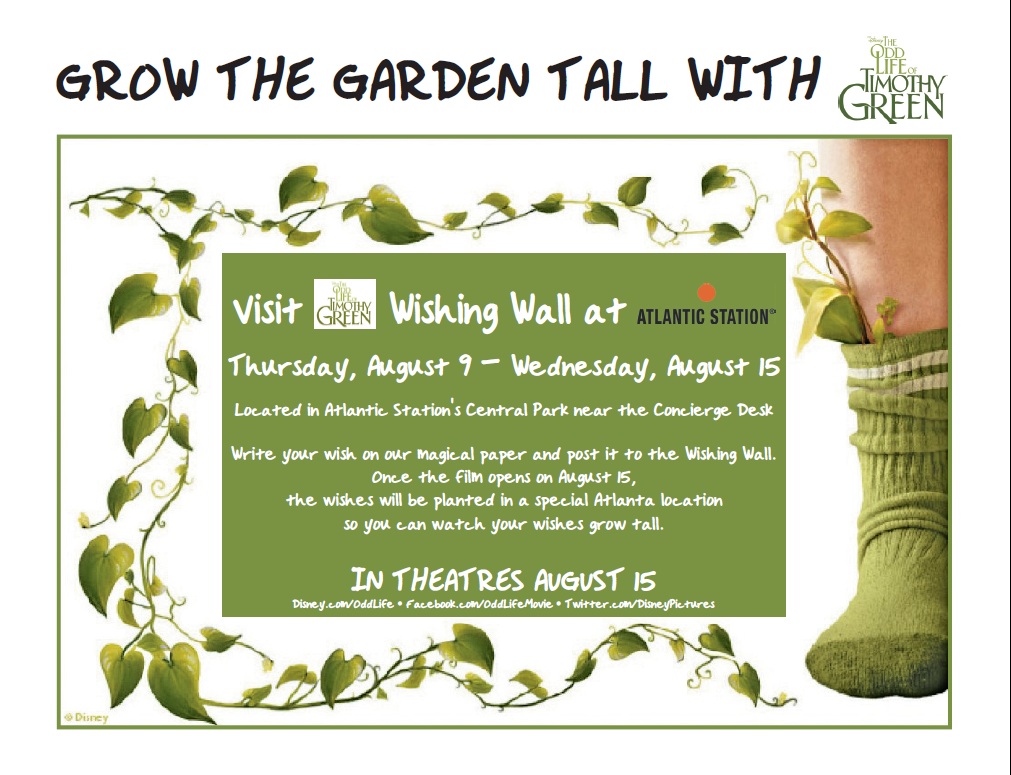 In addition if gardening is one of your past times Hastings Garden Center is hosting a family friendly gardening day at their Peachtree Corners location. Fun to be had for the entire family. See flyer below for additional details for this event.