Whoever knew when I accepted a position as a call center worker for Sprint PCS back in 199*coughs into my hand* that I would not only be answering calls from irate customers but well over a decade later I'd be answering calls from co-workers turned friends turned sisters.
My children are blessed in that  over the years I've amassed a village of phenomenal and loving women that care for them just as much as I do. They call on birthdays, spoil in the most unbelievable ways and will flip the script and set the record straight when they step out of line in a heartbeat. They paint nails and dance to Michael Jackson and are just all around awesome.
One of the village aunties lives downtown in a happening part of town and my children love to visit her. They ask for her almost weekly and this weekend we traded in a quiet Saturday night in the burbs for a fun evening in the city.
Their eyes light up at the skyline and the railcar and the murals….and Harold's chicken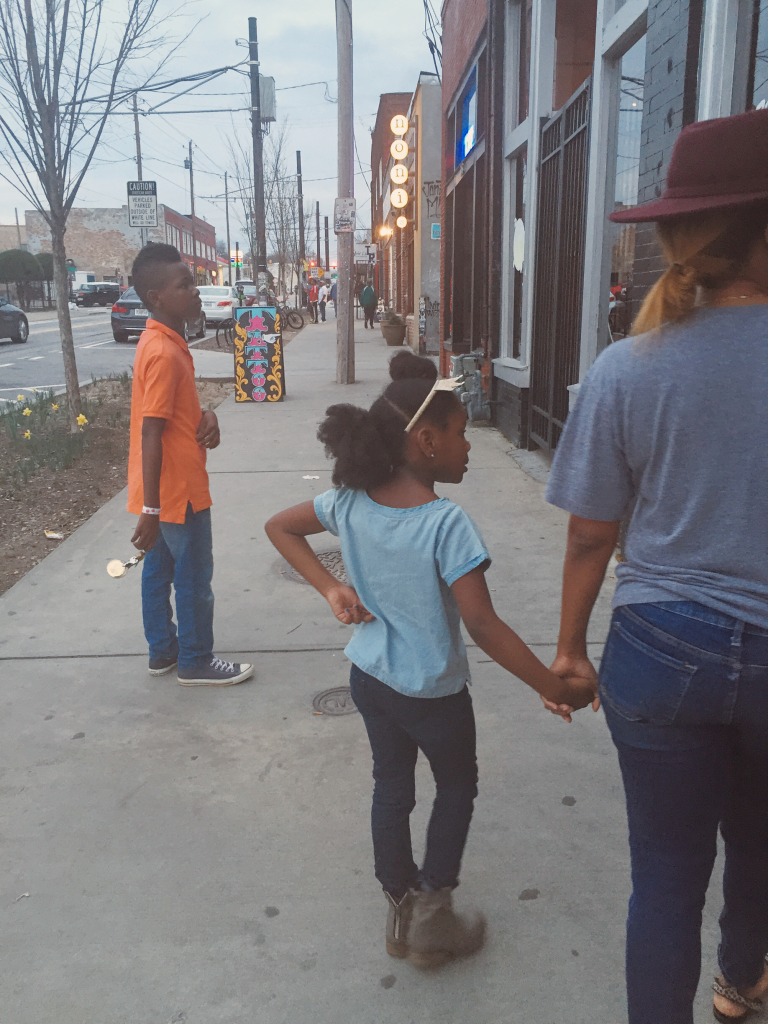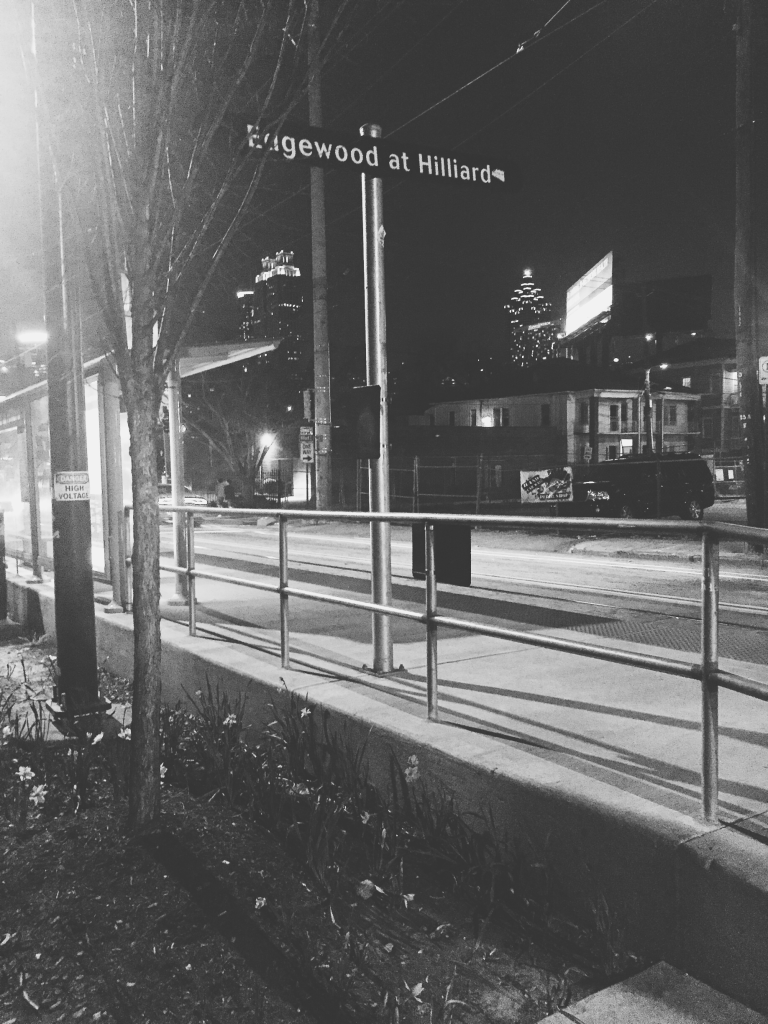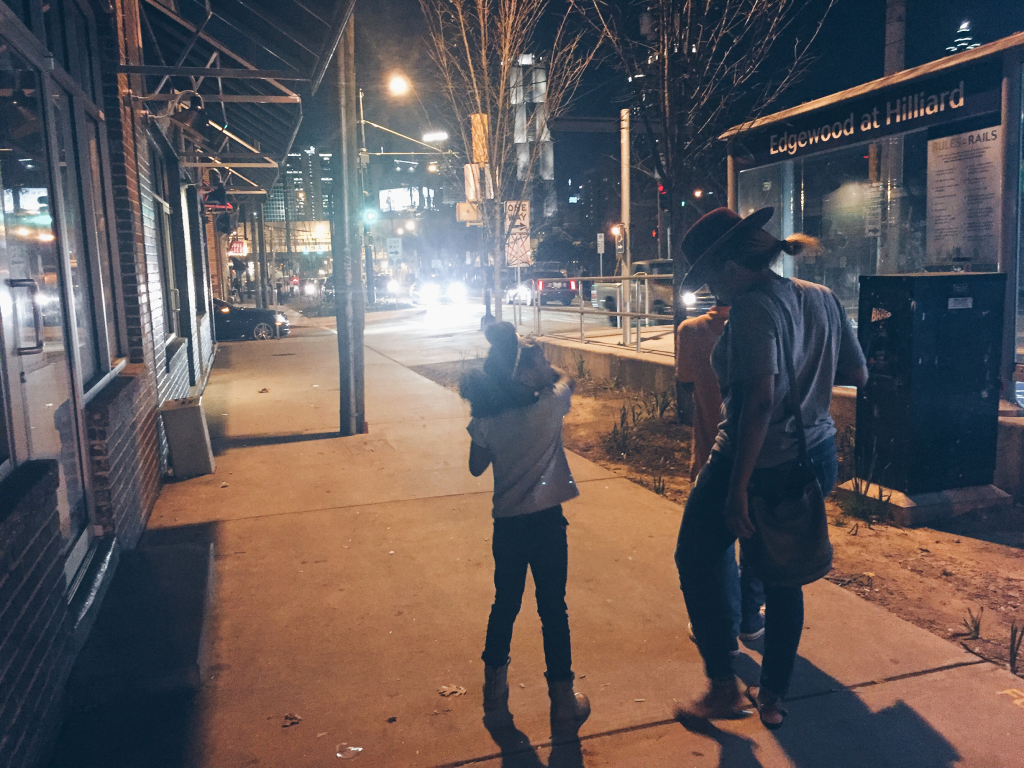 Once we made it back to her place after eating chicken and laughing and catching up the little one got some instruction on how to play mancala, while I begged for random pieces of jewelry and sunglasses like only sisters do.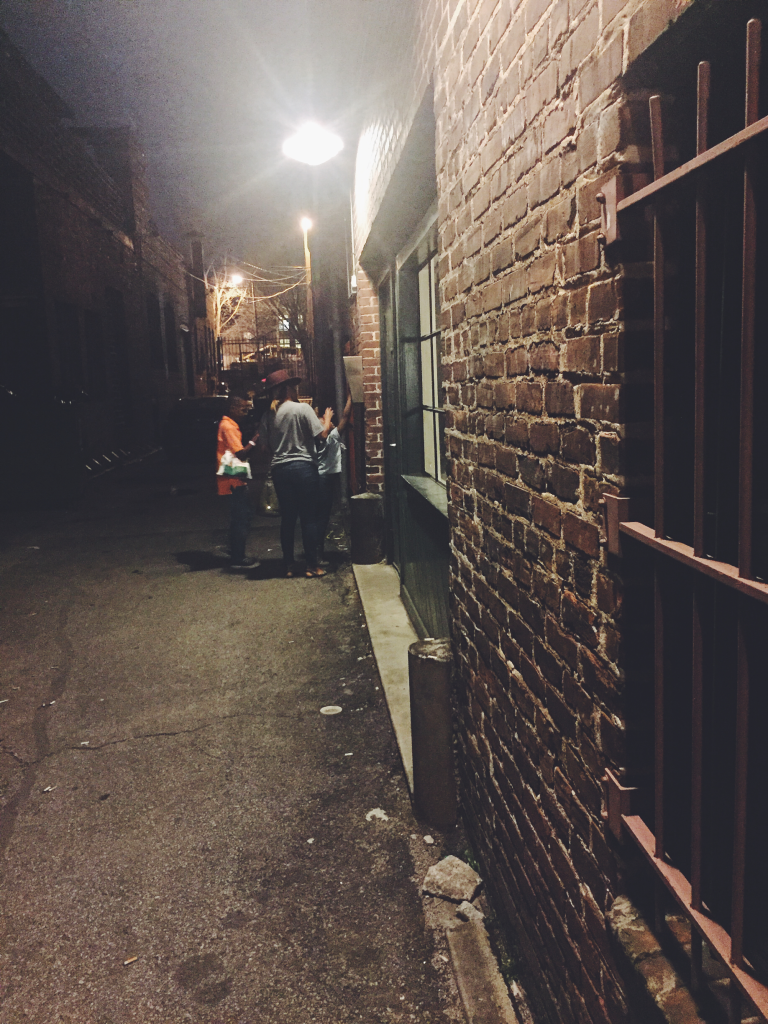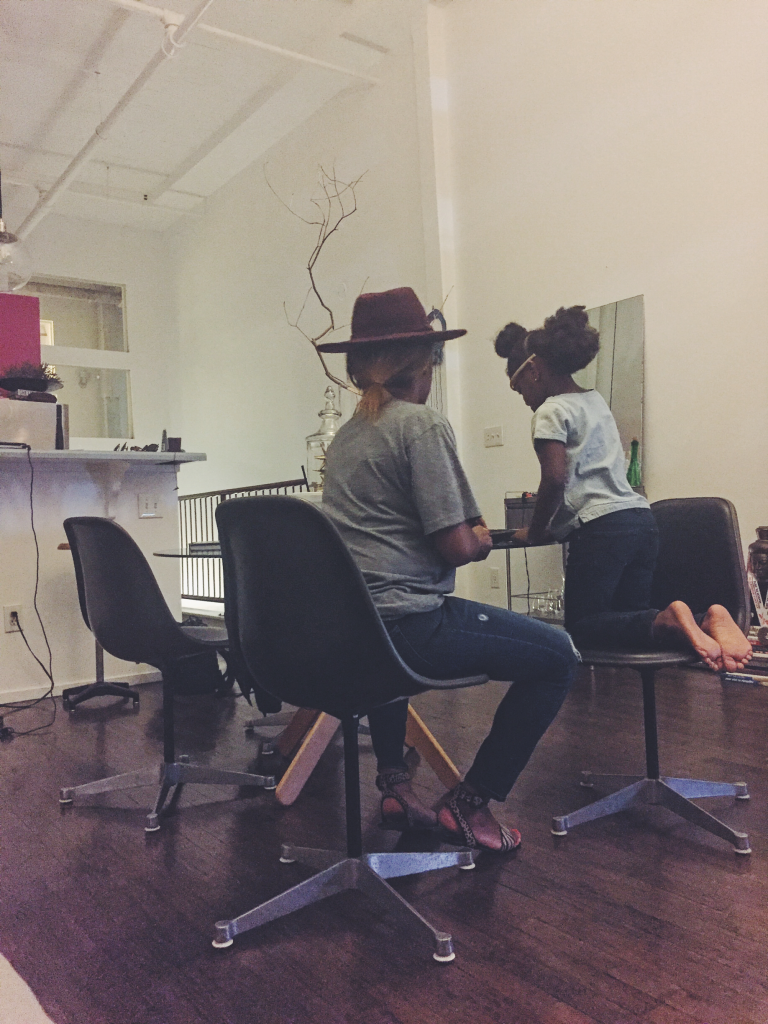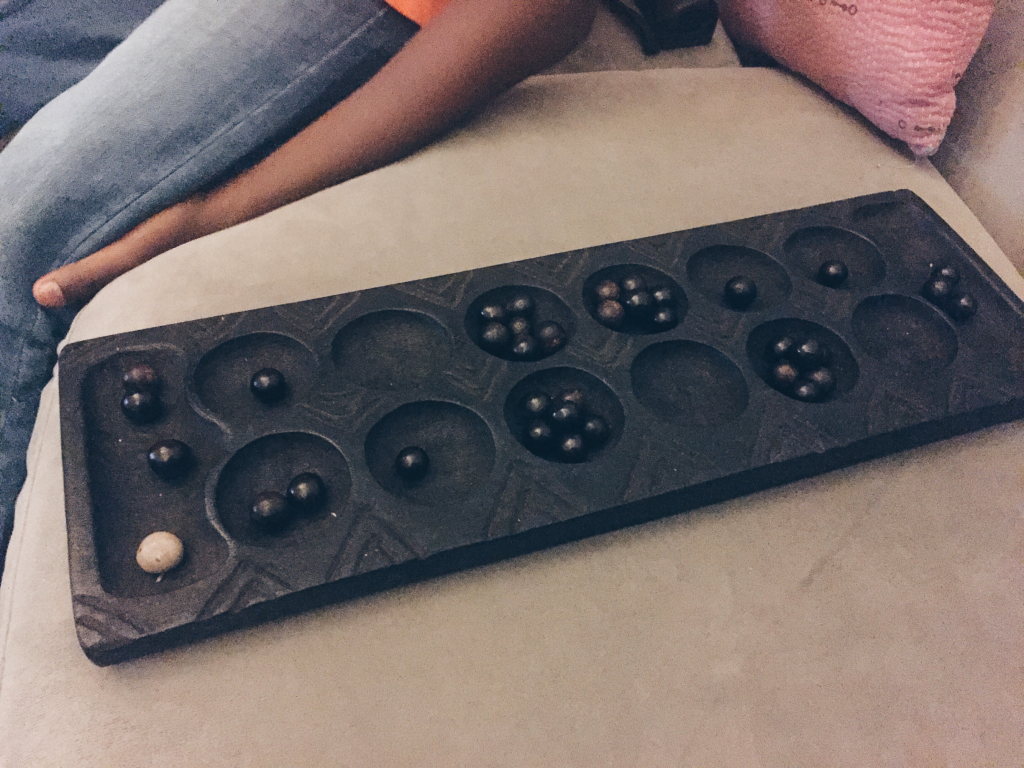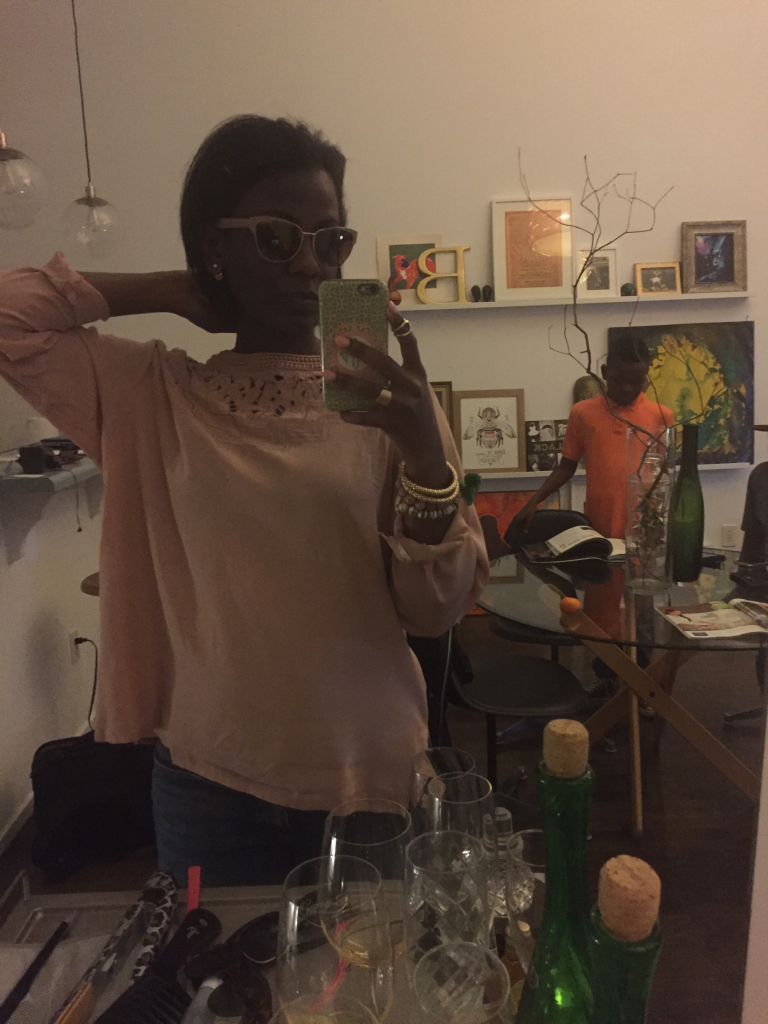 So that's the story of our Saturday with one of the village aunties or aunt or Antie…whatever they are called in your neck of the woods.
Do your babies have village aunties or are you the village auntie?