As I mentioned in my Weekend WrapUp post, this weekend the babies and I headed a few hours south of Atlanta to Cordele, GA for a Day Out with Thomas. The drive down wasn't so bad but after those kids ran me ragged I was struggling trying to get back. They fell asleep before I pulled out of the parking lot good.
We were cutting it close so we had to run to get on the train for our scheduled 1:30 departure. The train was packed to capacity, we finally found our seats and right on time the conductor came over the loud speaker encouraging the children to yell "Push, Thomas, Push" in an effort to get the train rolling. Eventually the yells became deafening enough and we were on our way!!
The scenery was beautiful. We chugged along over Lake Blackshear and before we knew it we were headed back to the station. If there was one negative to be said, the train ride was a little short, but then again in a train car full of children…..
After getting off of the train there was a plethora of FREE activities for the children to participate in. Bounce houses, a playground, funnel cakes, face painting, temporary tattoos, story telling. Just a whole lot of fun activities.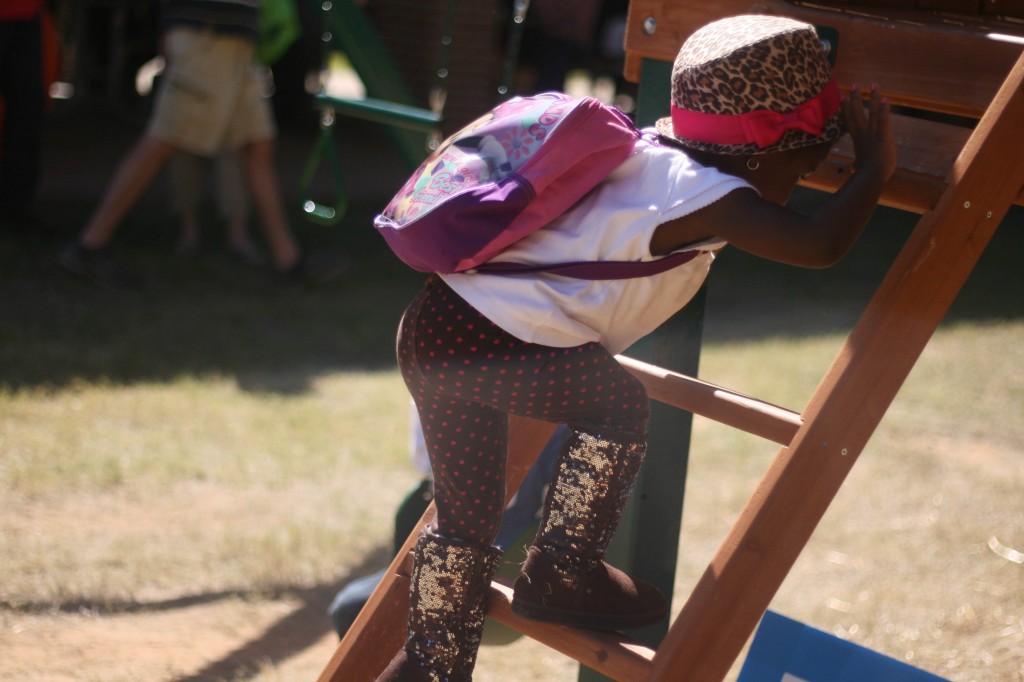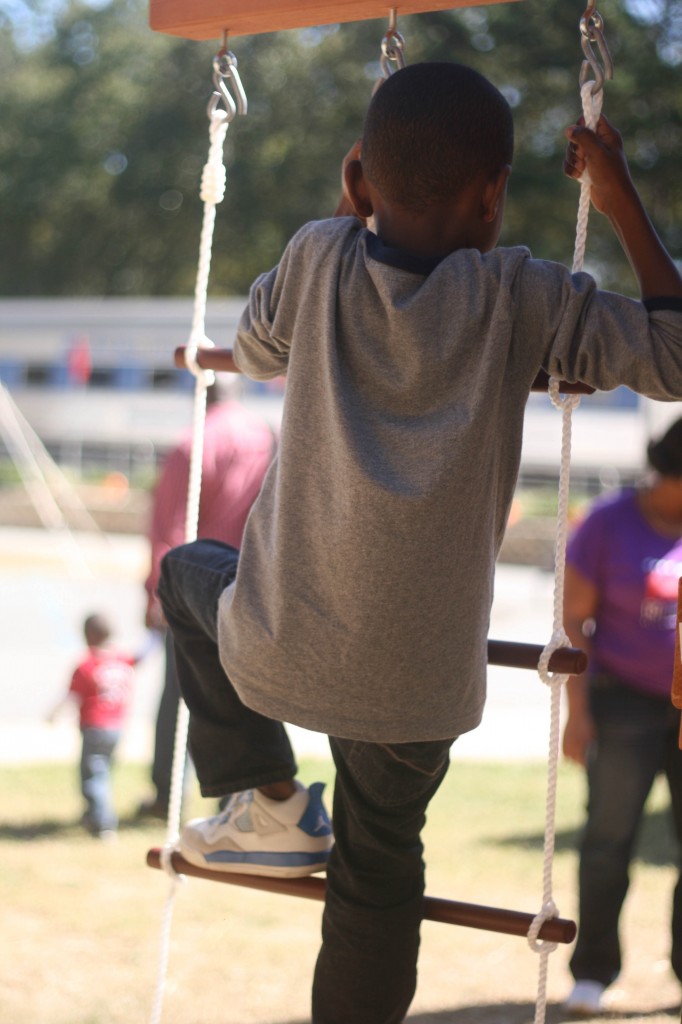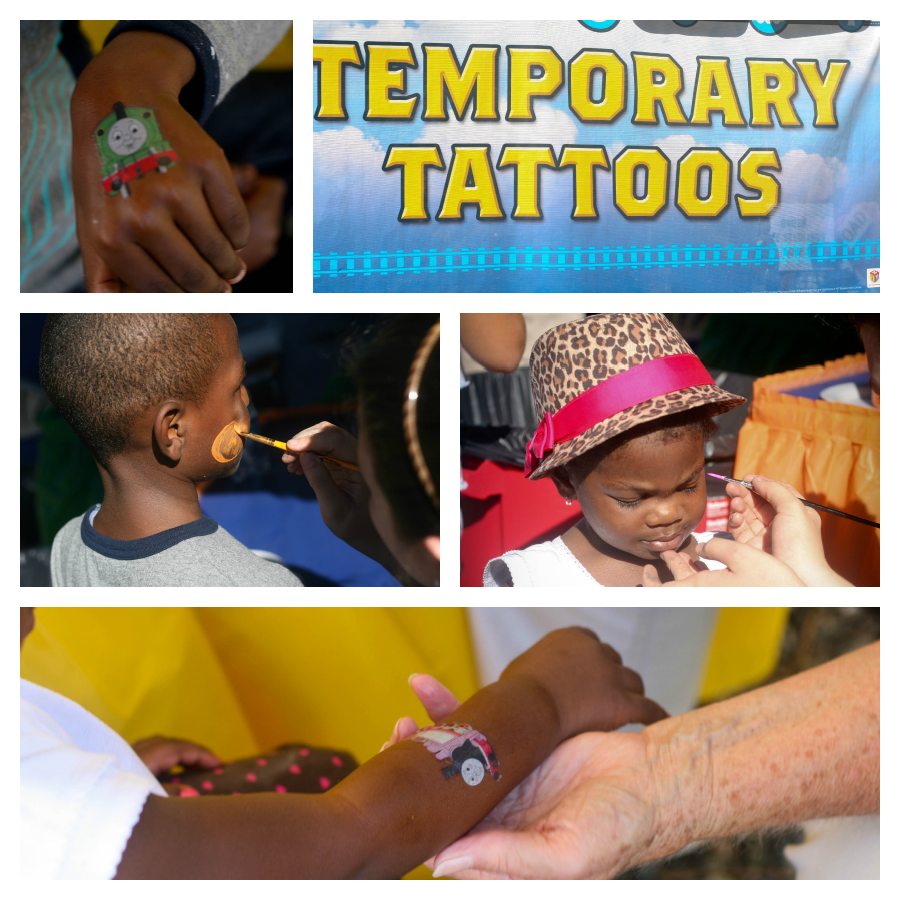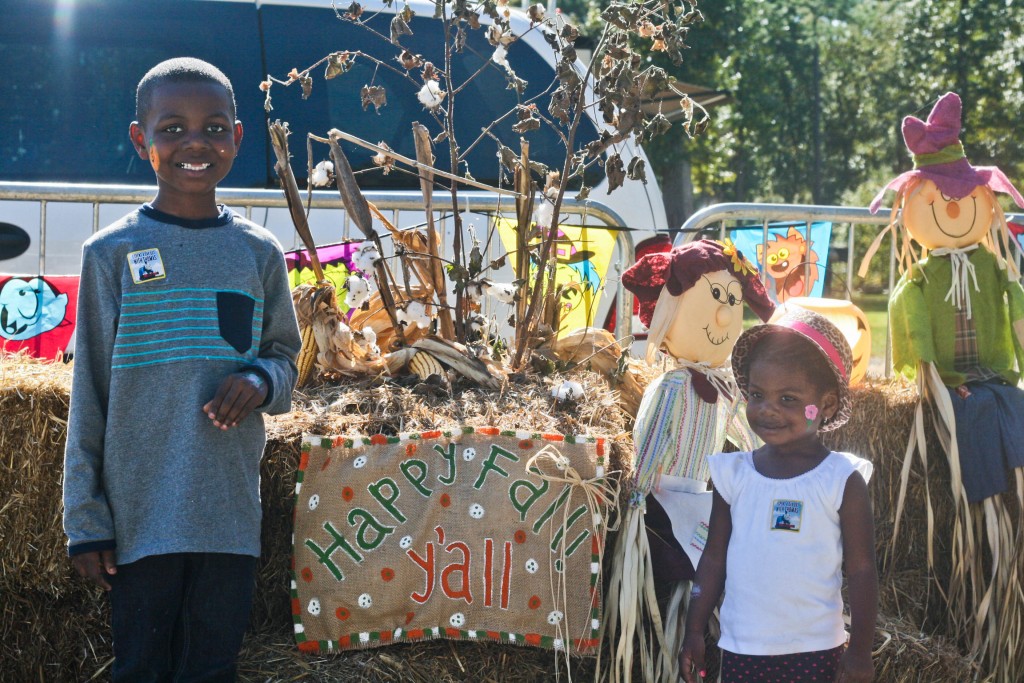 We ate, played and enjoyed ourselves before heading home. Thomas will be in Cordele for another weekend before moving on to his next stop. Please visit a Day Out With Thomas online for additional information regarding ticket prices and locations. This was a wonderful fall activity for the family to enjoy.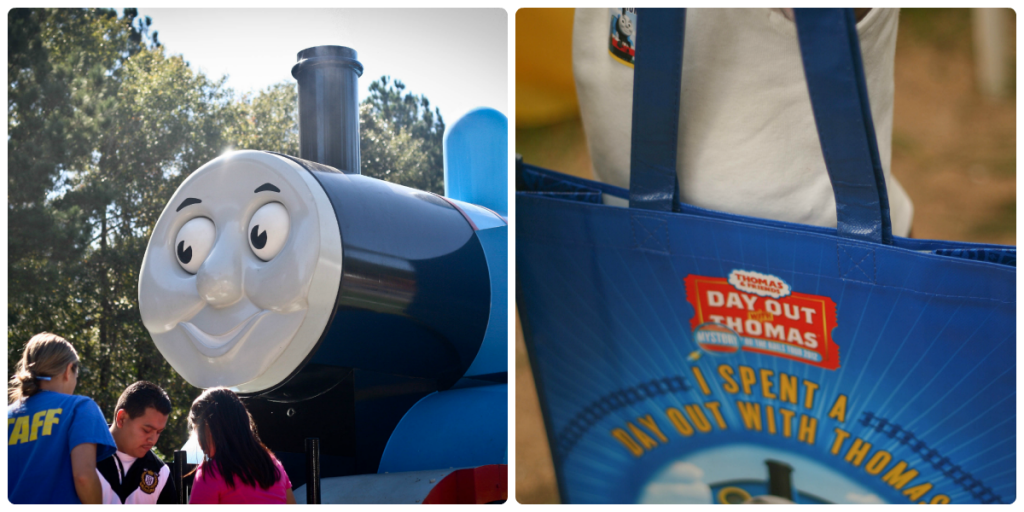 I was provided compensation for this post. However, you already know from now until the end of time all opinions are mine.