Thank you to Shoe Carnival for partnering with Unlikely Martha. With school on the horizon in just a few weeks this partnership is timely. I've been compensated for this post, my kids always needs shoes.
I've learned from years past the part of Summer where my kids are out of school moves extremely fast once July comes. Father time has once again pushed the speed up button and on August 1 my babies, equipped with their backpacks, lunchboxes, new school clothes and shoes will be walking back into the schoolhouse for another year of learning.  Back to school shopping is underway and you know it is always best to get the things you dread out of the way first.  Shoe shopping has already been tackled and to be honest Shoe Carnival had mercy on our budget.
As you can imagine, I'm a little flustered trying to get everything in order to include cleaning out closets and drawers taking inventory of what fits and what's flooding so that I spend wisely when purchasing new school gear. Shoes are always at the height of the back to school priority list, and are the items that I dread shopping for hands down. Outfitting two kids with shoes that are affordable and durable stresses me out.  The sheer cost of purchasing multiple pairs of shoes for more than one child is mind-blowing, especially since my son has moved out of children's sizes into adult.
Shoe Carnival came through with discounts that allowed me to get FOUR pair of shoes for about $150. Who doesn't love saving money? I'll wait.
In addition, Addison spun the discount wheel and got her Mama an additional $4 off our total purchase. Thanks boo!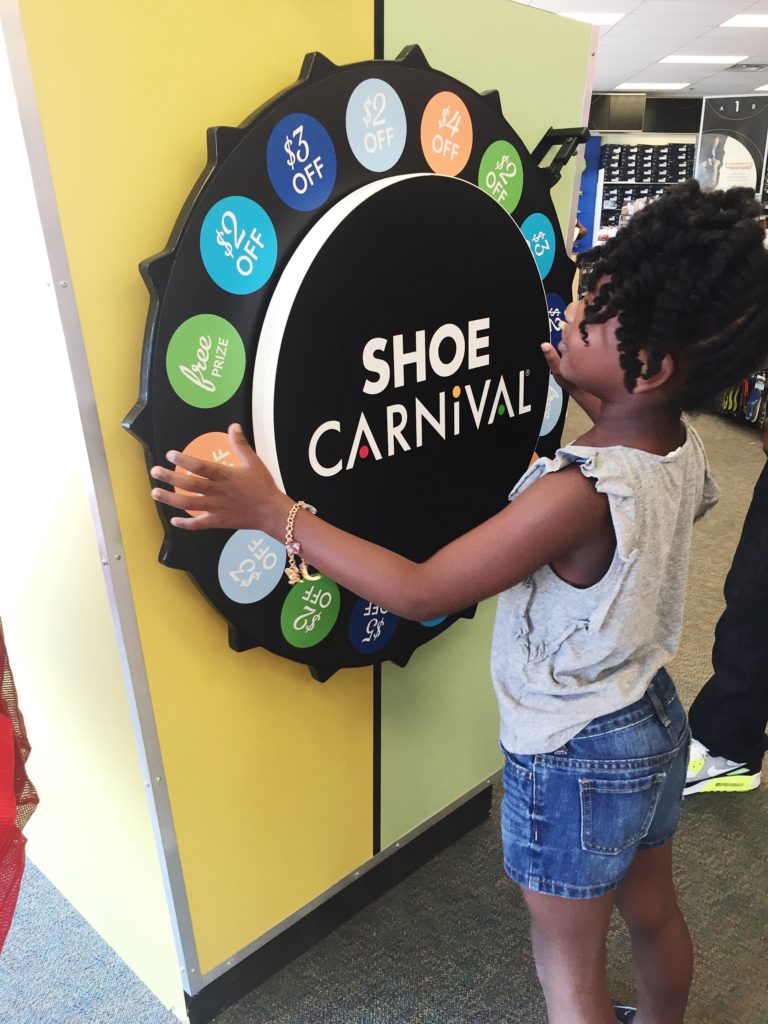 Ironically both children opted for the classic Chuck Taylor's.
One of Addi's best friends came over a few weeks ago with high top Chuck Taylor's and she had been asking for a pair ever since. She spotted a pair she wanted and within minutes had them tried on and in the buy pile.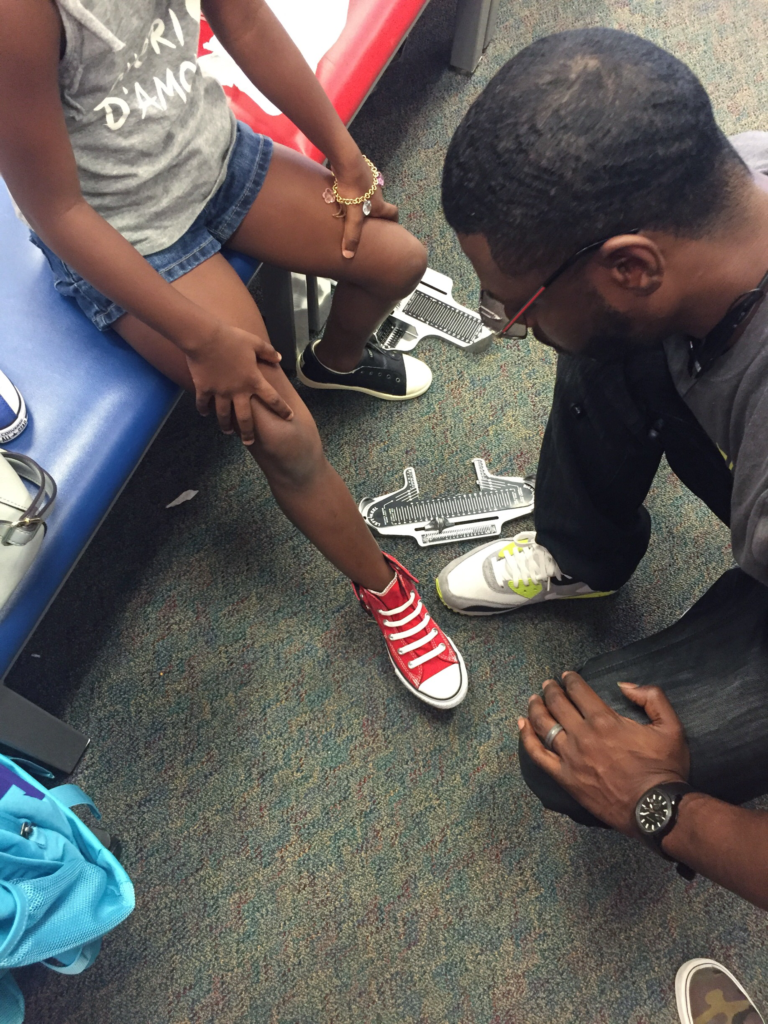 I added on these double tongue Chuck Taylor's because I loved them. I just hope they stay white until at least September, or maybe she'll only wear them on rainy days with no chance of outside play.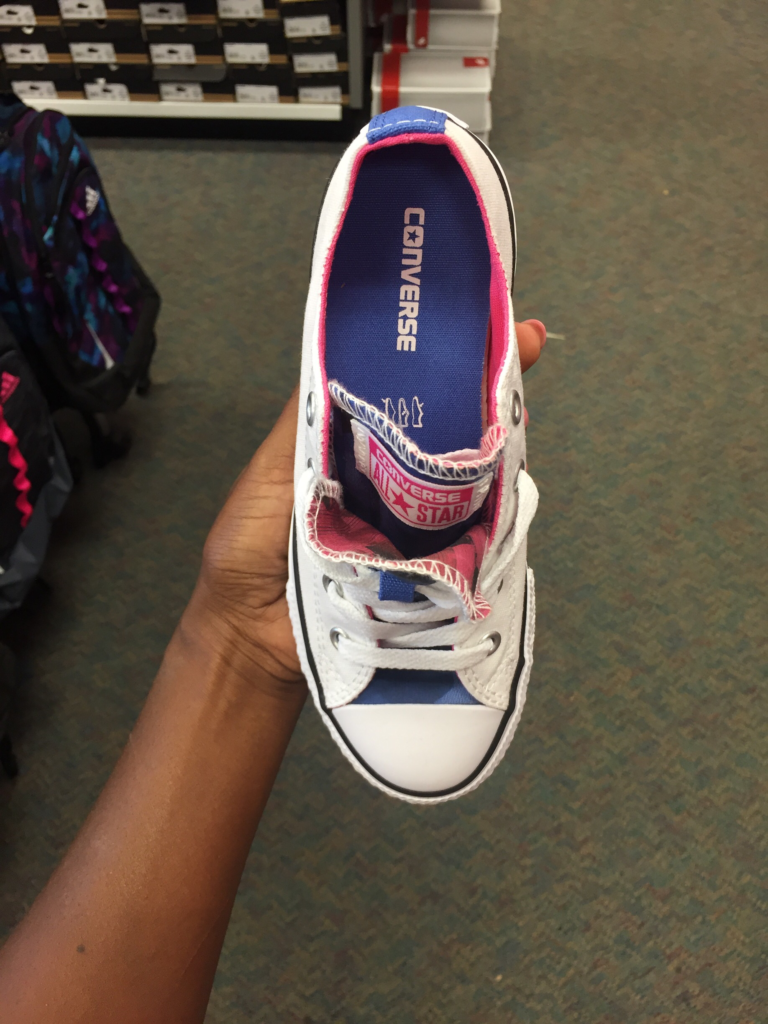 My son, has become a little high maintenance. I can no longer say this is what you are getting without some kind of kickback. He finally decided on these high top white leather Chuck Taylor's
…and with a little coercion he agreed to a low top Gray Converse. Glad to say I can wear both pair, thanks son for taking one for the team.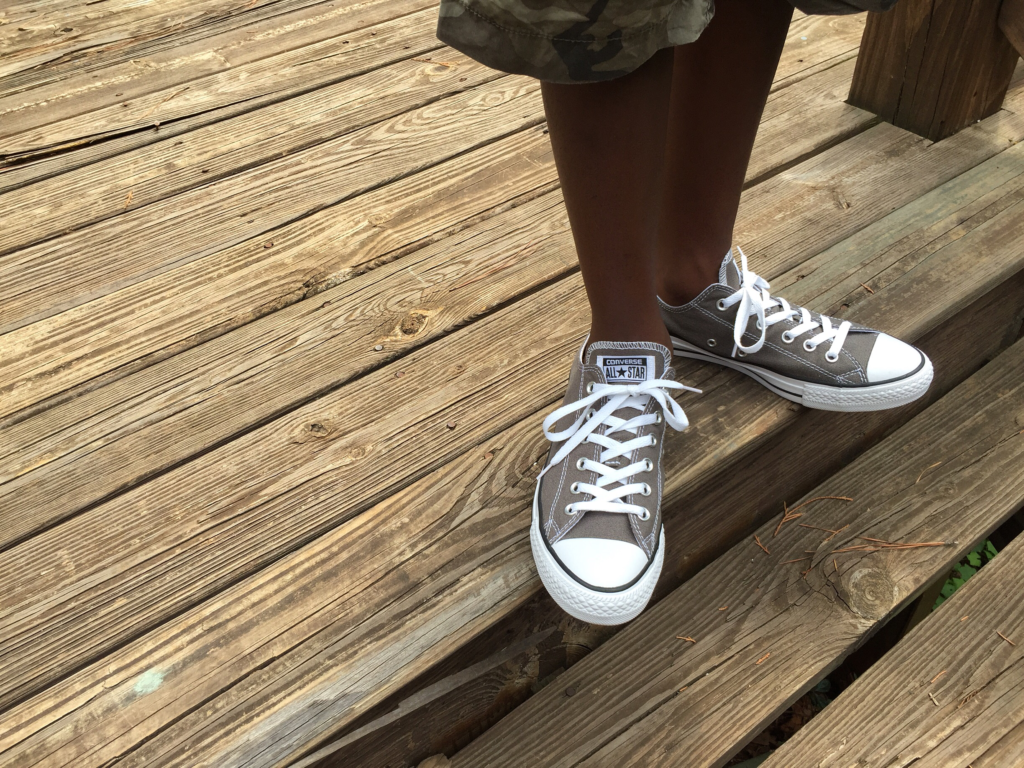 Y'all know how much I love a good list and checking things off.
Shoes…..C H E C K
If you are just getting started on your back to school shopping Unlikely Martha and Shoe Carnival would like to help you out with a $50 Gift Card to Shoe Carnival. There will be three (3)  separate winners selected* You must be over the age of 18 and a U.S. resident. Entry guidelines include liking/following Shoe Carnival on their social channels
*While Shoe Carnival has provided promotional support for this post, Shoe Carnival is not sponsoring or administering the giveaway on this blog
Save
Save
Save
Save
Save
Save
Save