Coming back to this space more frequently to write,  air my grievances, share my purchases, what I wore, and document my life is something that while high on my priority list hasn't been made a priority as I continue to navigate a pretty strange world that is slowly presenting itself as our new normal.
I started this journal in August of 2010 as a 31 year old SAHM of a 4 year old and a 3 month old. Well I'm now 43 and they are 16 and 12 and I am grateful to my core that I took the time to document our lives then because this has become a window through which to peek back at our past life.
Life has shifted, I'm entering my mid-40s and would love nothing more than to document this next stage of our lives, and most of all my own personal growth. I've never felt more grounded, beautiful, confident, and rooted in who I am as I do now and I think that realization deserves a little documenting as well!
Over the past twelve years I gave my family every bit of me, I still continue to do so but in a different capacity that is allowing me to move differently. I used to think everyone was passing me by because I wasn't interested in giving my everything to blogging or social media because what was happening at home was always my priority and I was never willing to put them aside for my dreams. Whether that was the right decision or not, I know it was the right one for our family.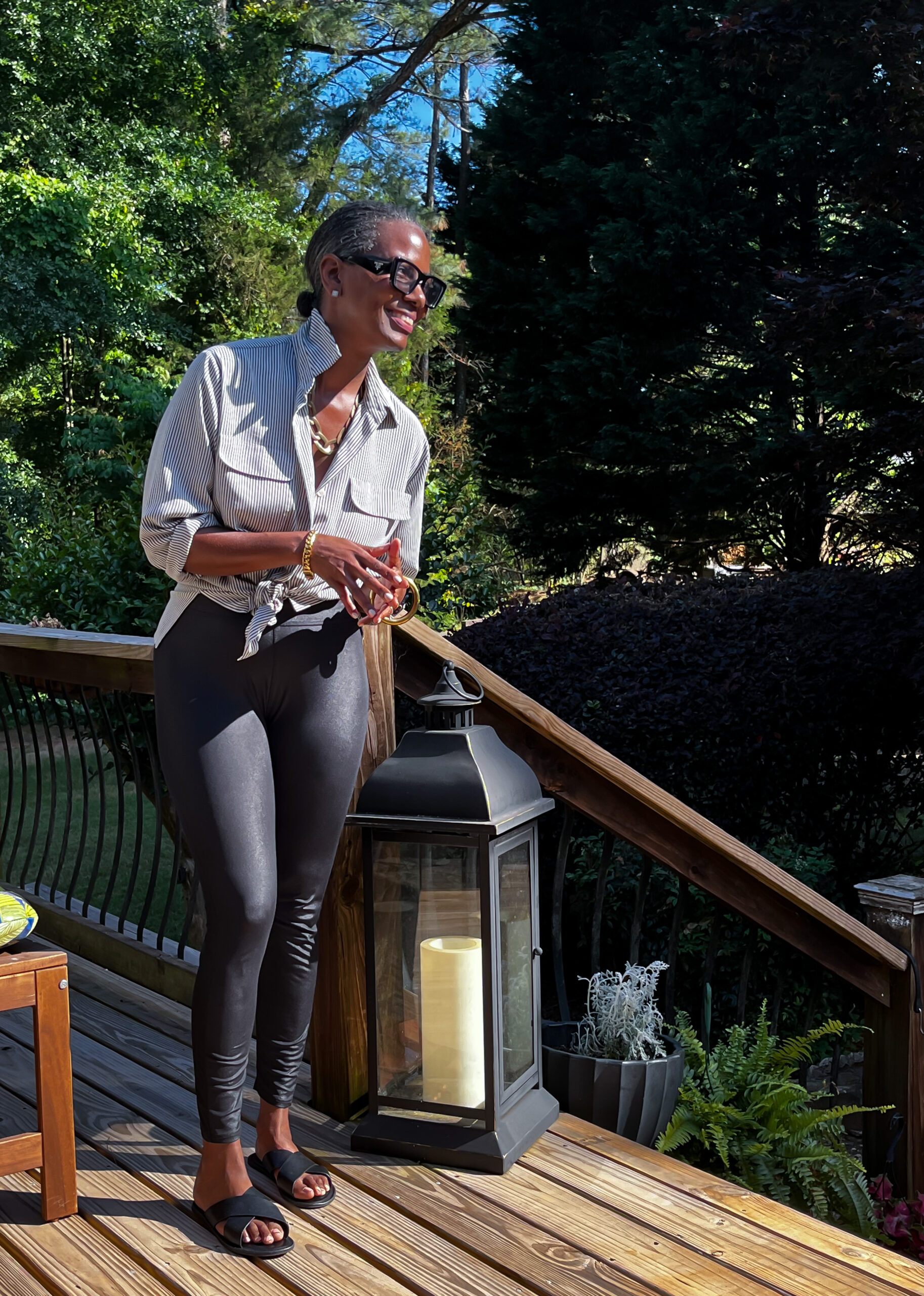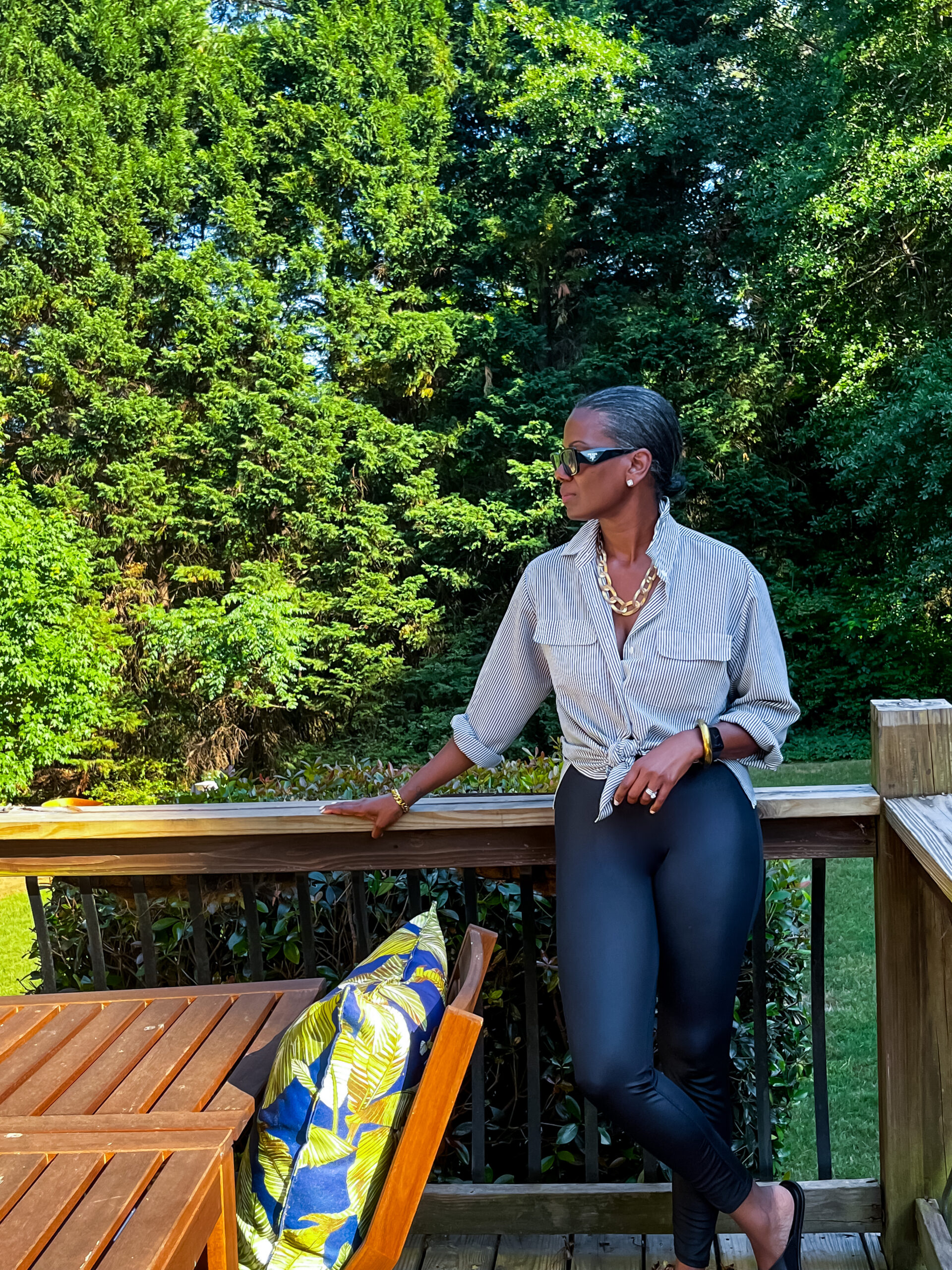 What I'm Wearing | Bracelets: Link bracelet / Thick Gold Bangle | Shirt: thrifted | Leggings: Target affiliate | Shoes "similar" :Target affiliate | Necklace: an heirloom from my Mama | Glasses: Prada (they are prescription with transitions)
 I now understand that I wasn't behind, I was just building a solid foundation and now it's time for me to build! My family is settled, happy, and mostly self-sufficient and I feel good about chasing my dreams with a new fervor because MY truth is the dream is always there, but the children aren't always small and it's really hard to erect anything on a shaky foundation.
My goal is to show up here at least twice a week, share with you my journey to opening a storefront for Unlikely Market, ramble, show you what I bought, what I'm wearing, what I'm reading and just share whatever is on my mind. There's a gap missing in content around women with older children that in my opinion feels natural and authentic and I want nothing more than to fill that void in my own special way! I enjoy content that is not always centered around luxury or perfectionism but just good ole regular damn life. 
School is just about out for summer and I have a break from being a daily chauffeur and cook. I'm hoping to create a new habit of writing here that I make space for when the craziness picks up again in the fall. 
I hope you'll hold me accountable and follow along. If you aren't following me already, I share my daily happenings on Instagram. Give me a follow for all of the crazy behind the scenes moments in my life!
See you soon!