After a real rocky start to this month, its like the first day of fall knew I needed to feel seasonal temps while observing a few rogue leaves blow across my yard to know its real. I love fall, hands down it's my favorite time of the year for a multitude of reasons.  I've already scheduled our annual trip to the apple orchard and pumpkin patch, I've started picking up a few fall items for our home and for my wardrobe. We'll be heading to Asheville at the end of October and just doing some of the fun fall things we didn't get to do last year. This season is so fleeting so I intend to savor every bit of it.
I've been feeling a pull to come back to this corner of the internet, it really is like my little home where I can look back at who I've become over the years. I'm committing to coming here at least once a week on Wednesdays to share with you what I'm buying, wearing, baking, growing, cooking, etc. This space is another way I can connect with this community that I adore so much, so I hope you'll sign up for my newsletter and share in the bits of my life that I share here.
My fall porch isn't completed, I still need to pick up a few items for the house, but hopefully after our trip to the pumpkin patch Friday, I'll have all the mums and pumpkins my car can carry and I'll have a reveal for you. If you need something to go on, here is one my faves to date. Not sure what direction I'll go in this year, but I'm kind of itching for new porch lights…might they lead the design?!
I've also been purchasing a few new items for my wardrobe and I've added a few new fall inspired home decor items to Unlikely Market. Here are a few items that I'm loving for the season ahead! (some of these items are affiliate links, if you purchase, I make a little bit of change!)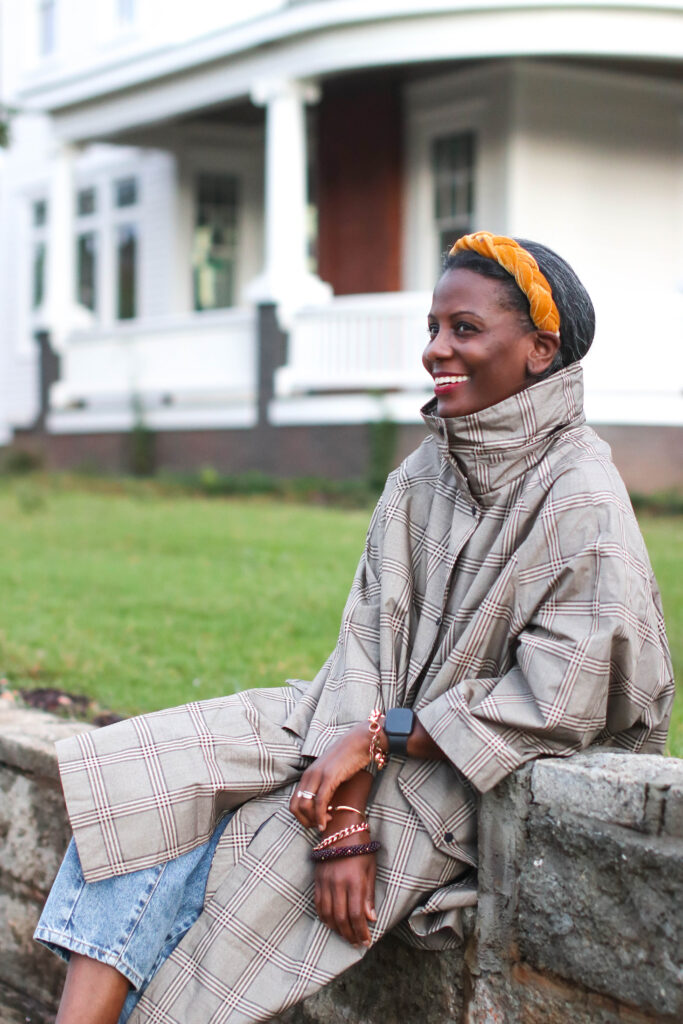 Headbands: As I'm starting to get back into my workout routine, headbands are a quick way for me to pull my hair back. Loving this mustard one I have on Unlikely Market. It comes in multiple colors here.
Plaid: To know my style is to know I'm a classic girl and plaid will always be a friend of mine. This raincoat is by H&M and is made of recycled materials. In all honesty, it is very thin so it's easy to layer your favorite chunky sweater under it.The hood zips in and it's just so chic with the stand up collar.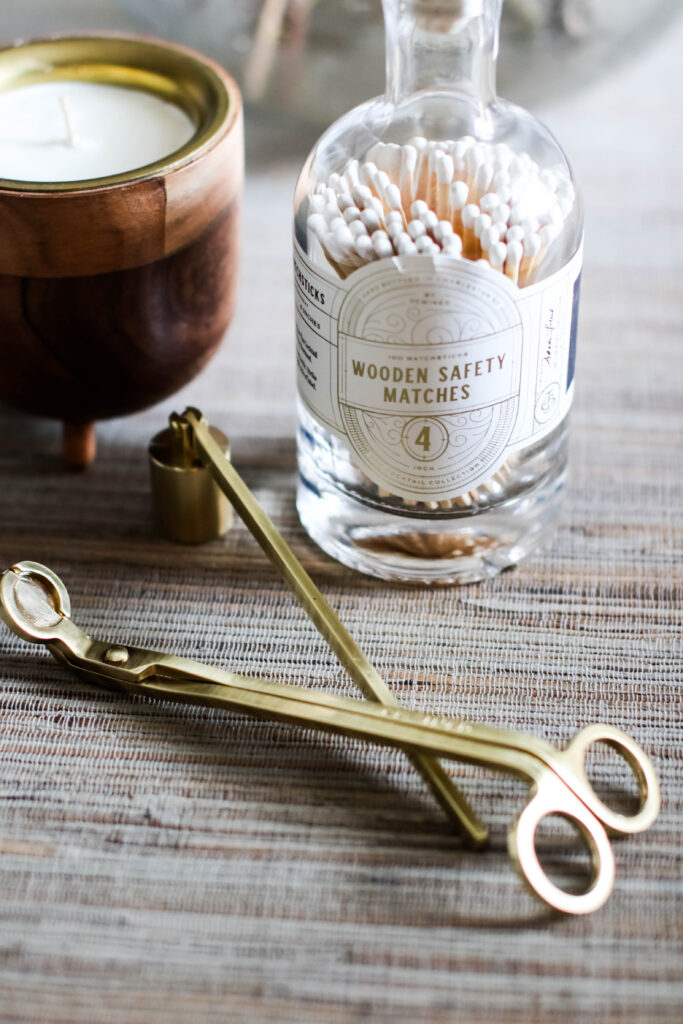 Rosé Rewined Candle and candle accessories:The woodsy smell of this candle embodies fall. Not to mention once the candle is burned out, you can remove the wax and repurpose it as a pot for a small plant or decor. And I can't stress this enough, pretty things make the mundane everyday things feel more fancy read the matches, candle snuffer and wick trimmer.
Brass Stirring spoons: Lashawn shared these brass stirring spoons on one of her Amazon Lives and I had to have them…cause again it's the small items of luxury that bring the greatest joy. I feel all kinds of fancy stirring my daily beverages with these spoons!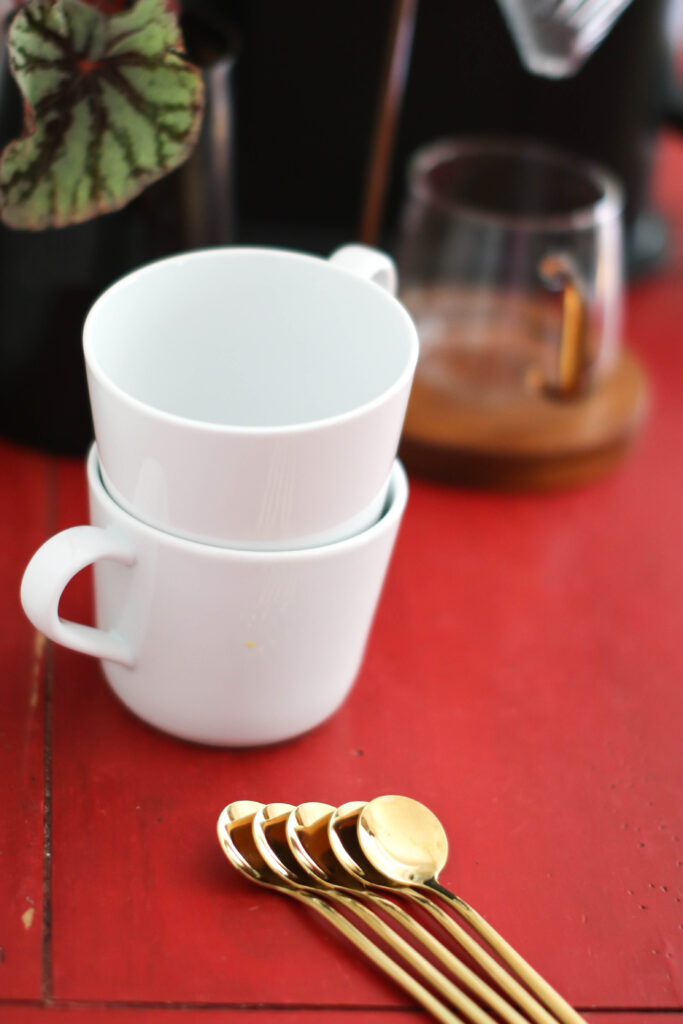 I'm feeling the itch to start baking, I'm thinking next week it'll be my famous pear crisp. Will you come back next week for the recipe?!
Seriously, happy fall y'all. I hope this season is everything you need it to be!