This post contains affiliate links. Learn more on my disclosure page.
It was really hard for me to get in the "fall" mood because the temps here in Georgia were still in the high 90s. On Saturday things finally started to cool down, and a quick glance at the extended forecast showed that cooler temps were on the way and I immediately got in a "fall-y" mood as I like to call it.
Hands down fall is my favorite time of year. No doubt, it is the kick-off to crazy season around here, but there is something about the falling temps and leaves that make me feel all cozy inside. Not to mention the best part of fall is my son's birthday on October 14th. So cliche, but so true…"I'm so glad I live in a world where there are Octobers."
My fall front porch decor is a mashup of items that I picked up from HomeGoods, Target, Michael's, Aldi and Home Depot. You can totally get in the spirit and create an inviting entrance to your home on a budget.
I recommend shopping during the off-season and properly storing items away so that you can easily access and reuse them from year to year.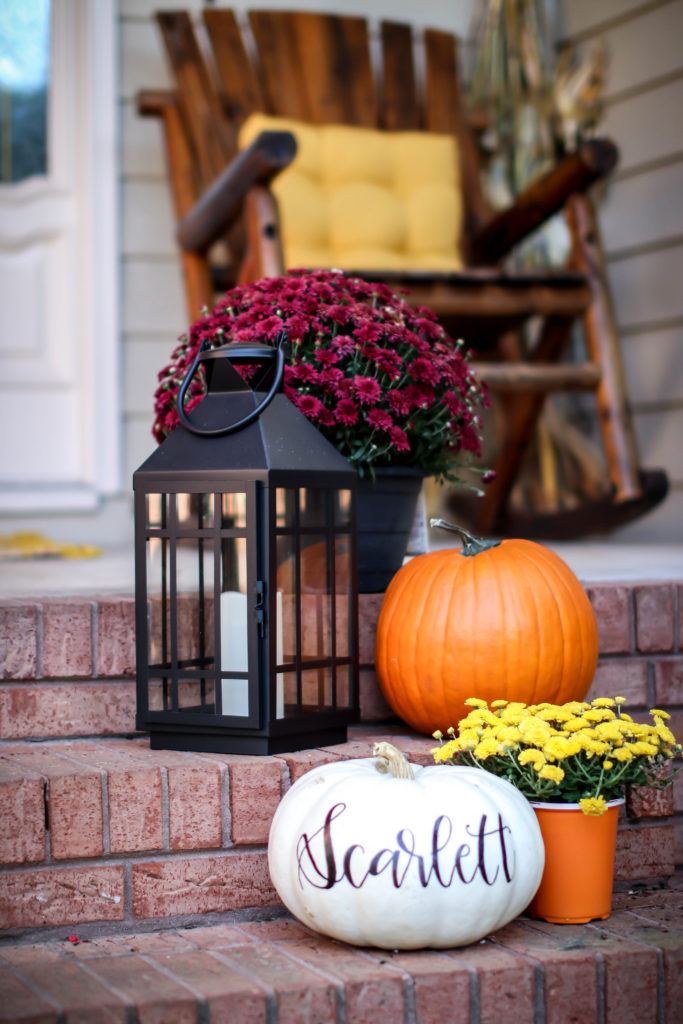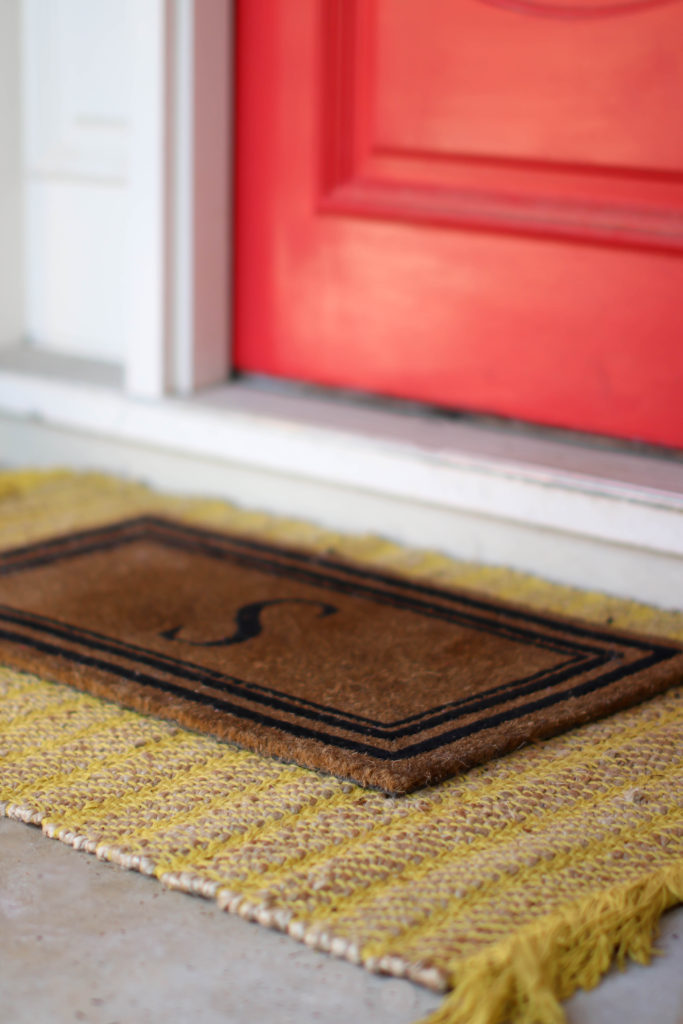 My neighbor letters all kinds of things, and in the fall she offers pumpkins. I got one this year with our last name on it. A few of my other neighbors have her do faux pumpkins, and I meant to do that this year, but this one is real. Normally my pumpkins last well into the end of November. Matter of fact they lasted so well one year, I contemplated painting them red and repurposing them as large Christmas ornaments.
If you don't have someone to hand letter a pumpkin for you, I would search on Etsy for someone that makes adhesive name labels, you can get the same look.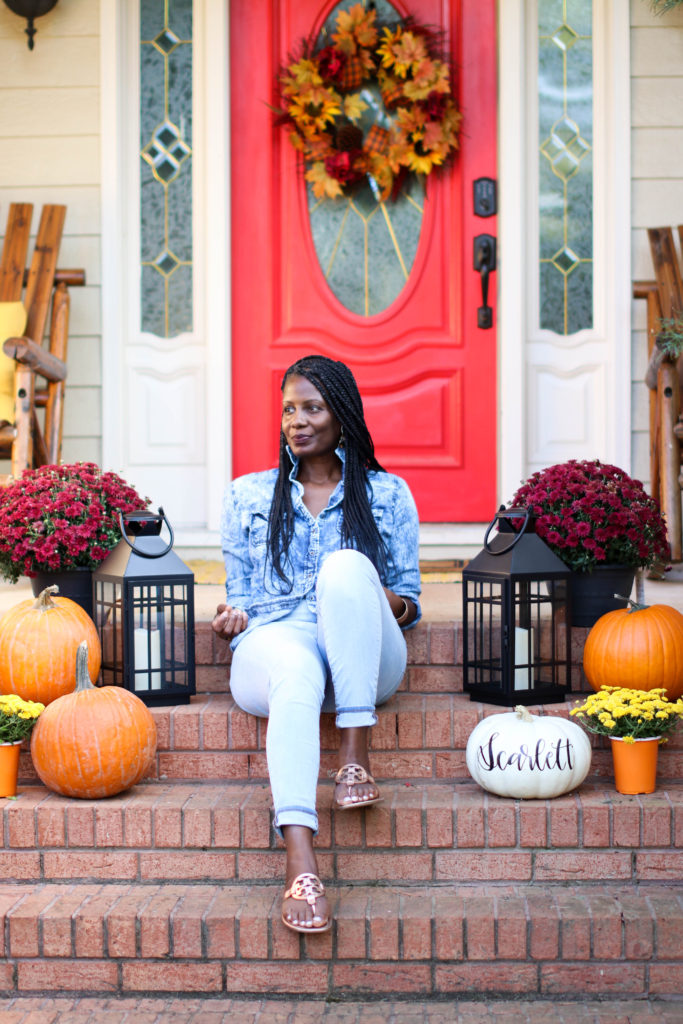 These indoor/outdoor lanterns were a steal from HomeGoods. They were $19.99 each, came with batteries, and include a built in 5 hour timer. To set it, I made sure to turn them on around 6p and from then on they come on around 6p and go off at 11p. When shopping for your porch, pick-up items that you can repurpose from season to season. These lanterns will get tons of use. ( here is a similar lantern with the same features.)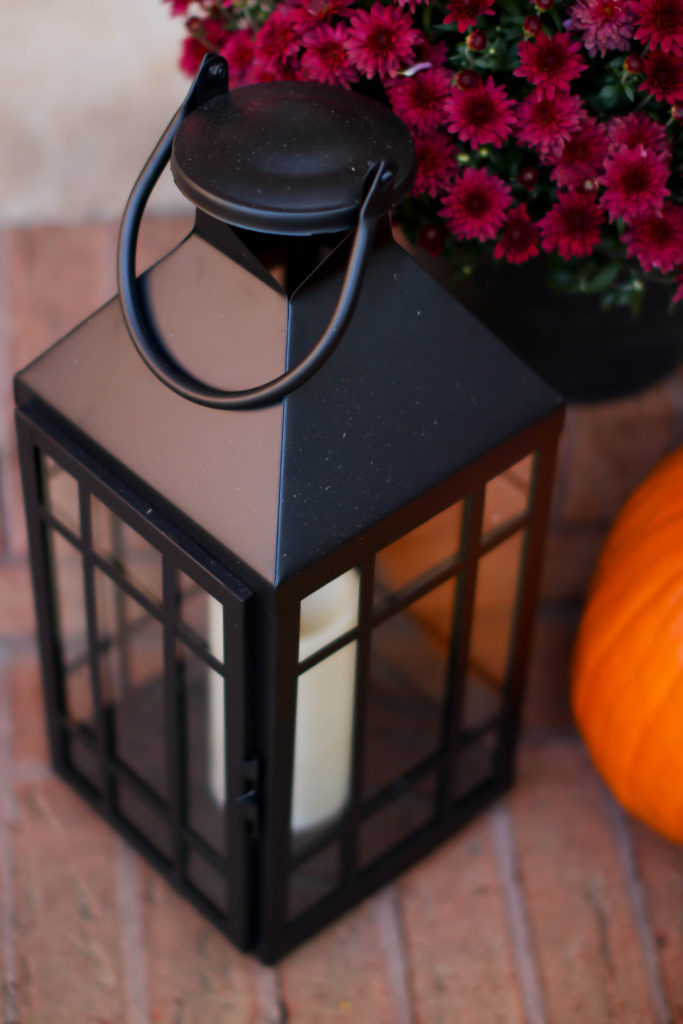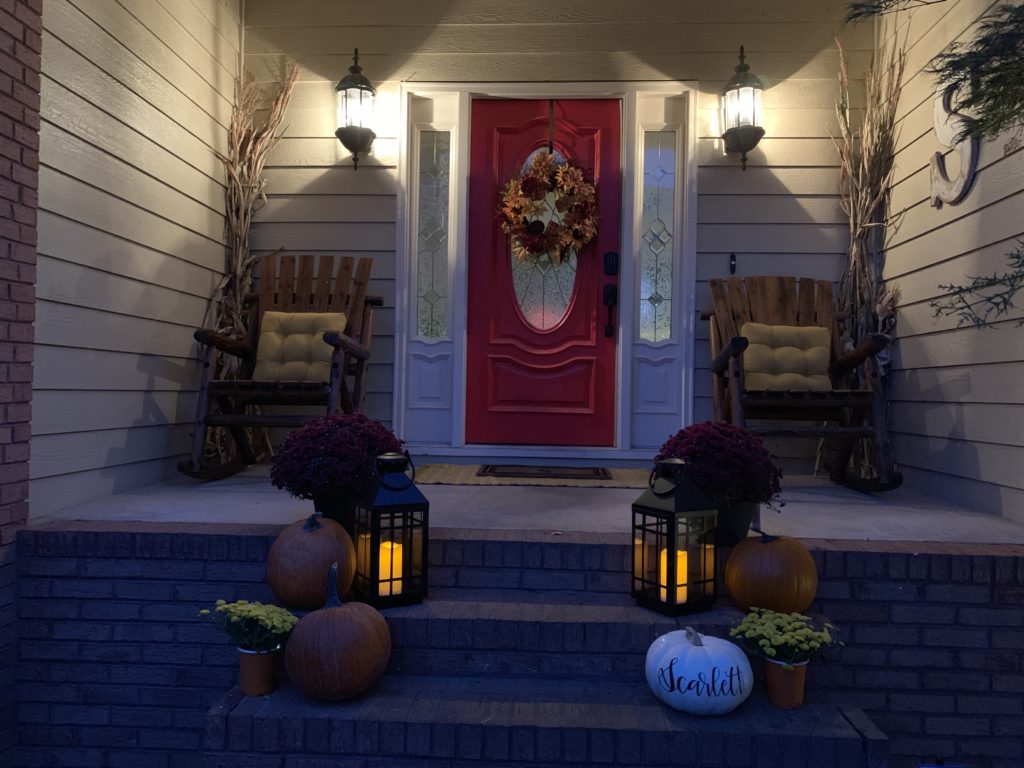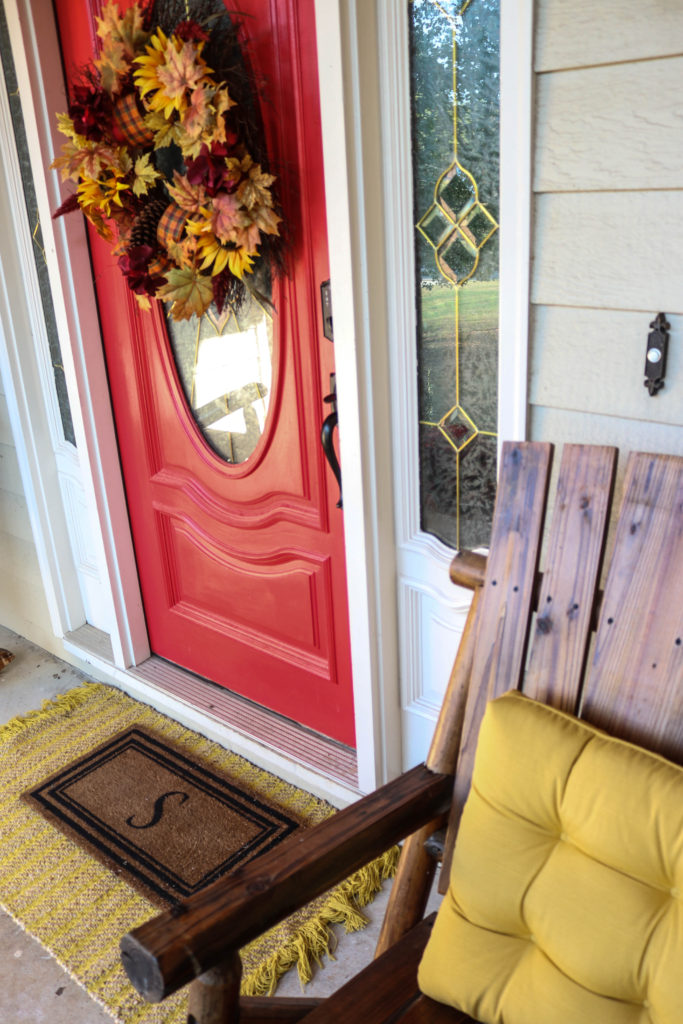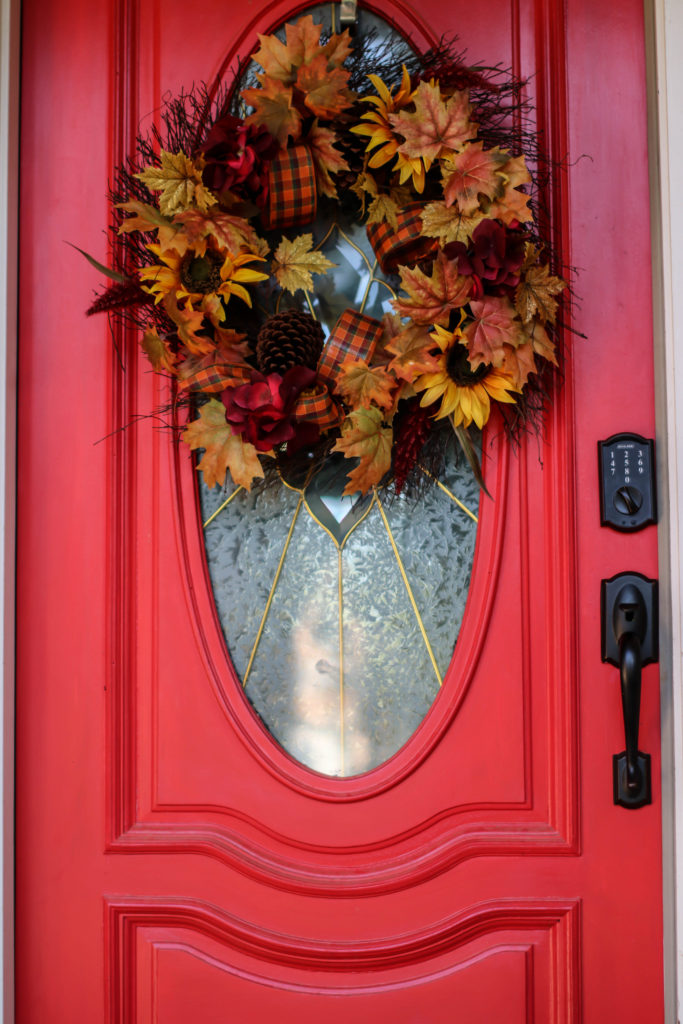 The yellow rug under the door mat is Opal House from Target, it was a clearance score, and the mat is from Bed, Bath and Beyond. The wreath was also a clearance find. I found it at Michael's at the end of last year, it was originally marked $79.99 and I paid $14.99. (similar initial doormat) (similar wreath)
I had a hard time finding outdoor pillows for my rocking chairs this time of year. Normally I just use regular pillows that I find on sale for cheap, but I found these clearance goodies at HomeGoods for $15. They were intended to be seat cushions, but at that price I thought I'd try them as pillows instead. Not sure if I'm crazy about them, I may replace them later if I find something I like better. However, they work for now. (Outdoor pillow covers)
Mums came from Home Depot, and the orange pumpkins were Aldi finds for $2.39 each, and my neighbor donated the corn stalks to the cause (you can get them on Amazon). I'm sure I'll add in some more pumpkins and mums as they start to go on clearance, but for now I'm pleased at how my fall porch decor on a budget turned out!
Up next on the fall decorating agenda is to finish off the inside, and tackle our screened in porch. Stay tuned for those updates!