While I knew that Rome wasn't built in a day, I am really starting to grasp that a beautiful home won't be built in a week, a month or heck even a year. I'm learning to  pick up décor pieces that strike me along the way as a cost friendly manner in which to build a good mix of things in my home…kind of like buying that sweater you like but haven't a clue what you'll wear with it and later finding the perfect skirt.

I've picked up a few new pieces of décor over the past week or so for Addison's room. Not really sure where they will end up but everything was on sale.
Picked up this porcelain trinket box from Michael's. It was originally $2 and was on sale for 50% off.
I'll take the box for a $1. I use it to house her earrings and extra earring backs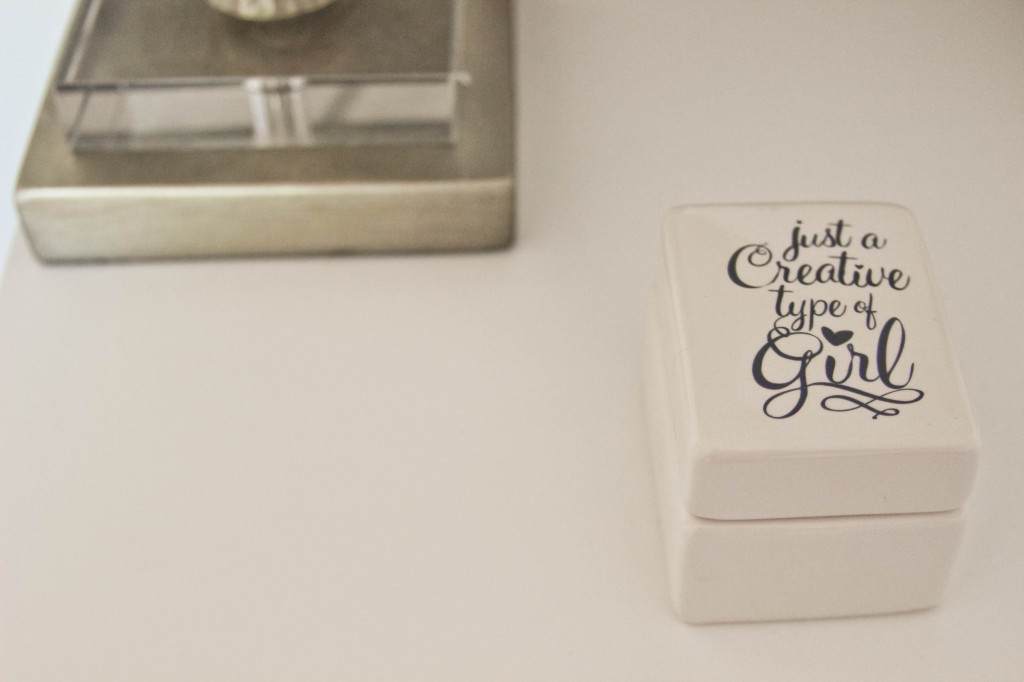 Lamps were 50% off last week at Hobby Lobby so I picked up this sweet little lamp for $40
The white and blue bowl I found at Target on clearance for $2.35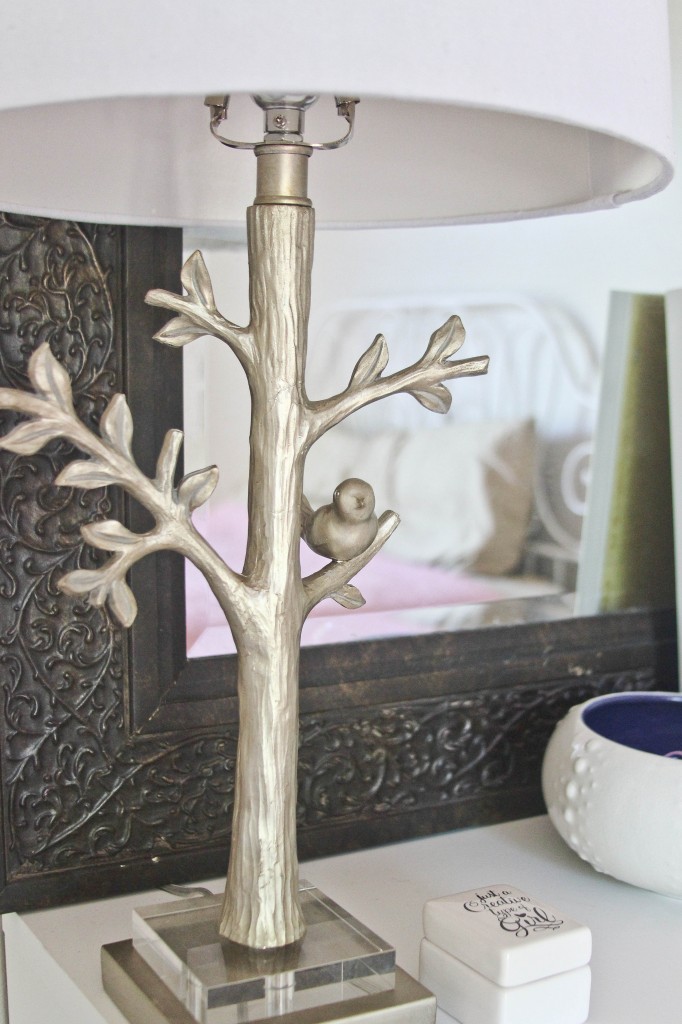 I decided that I want a mirror on her dresser. The previous owners left this mirror behind, and to get a feel for what it would look like with a large square mirror I just tossed it up there. I think I like the look, but I'm not sure if I want to go with this mirror or look for an antique, ornate oval mirror.
I'm also questioning whether or not I should hang the mirror or let it rest on the dresser if I keep it. I'm also considering painting it either white, or a light blue color then distressing it a bit over the raised parts by sanding it once the paint dries. I think I'll make a weekend project of it. Nothing lost if I decide later to purchase a new one.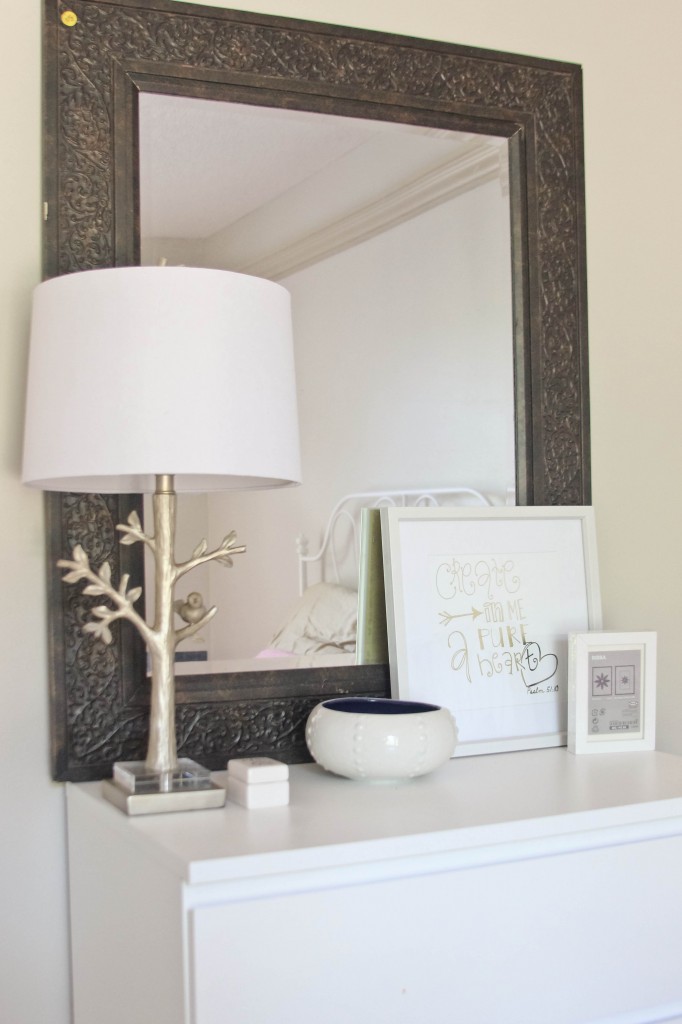 The week before last prints were 50% off at Hobby Lobby and I picked this one up. I thought it to be a little whimsical and girly with the gold writing. There were other scriptures in the same font and gold, once they go back on sale I'll probably pick up another one.
Yesterday I took a trip to Ikea and grabbed her a bedspread and a few things for the playroom. I'll be back with those items next week.
I can't wait to really start picking up items for the fall. Stay tuned!