This is a sponsored post in partnership with The Motherhood; samples of wine were provided by Oliver Winery.
My children have been shipped off to grandma's house. They've been gone for about a week and won't be returning for another two. My emotions are mixed, I miss them but I desperately need this time to decompress, spend time with my husband and enjoy some me time.
If you are keeping up with me on Instagram, you know I am traveling every weekend this summer. By the time I get home, I'm in desperate need of some wind-down time before embarking on a new week. When I got home yesterday, I made a beeline for the outdoor porch, with magazines I've been trying to read for months, a glass mason jar and my Cherry Cobbler wine in tow.
The humidity from a fresh evening rain, mixed in with the breeze from the overhead fan, along with my fave tunes helped me relax from a very busy weekend. The refreshing taste of tart cherries, with a hint of caramel and vanilla, make Cherry Cobbler wine the perfect carefree summer sipper. This summer season wine is perfect for an afternoon cookout or poolside gathering. No need to get fancy, ball jars or red cups will do. I'll drink my dessert, thank you! No forks needed for this sweet treat, it's meant for sharing with your favorite adult people.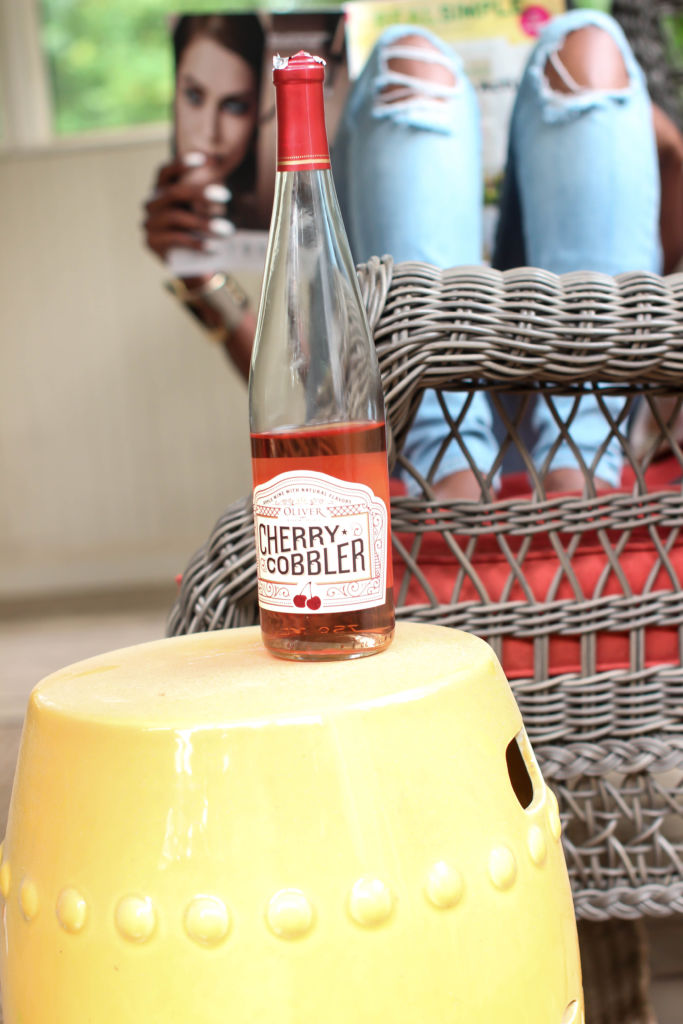 Cherry Cobbler wine is only available in stores for a limited time and will likely be purchased off all store shelves by July 4th. Once it's gone, it's gone until next year so don't miss out! You can pick up a bottle in 21 states, or better yet grab your $10 Cherry Cobbler wine online here!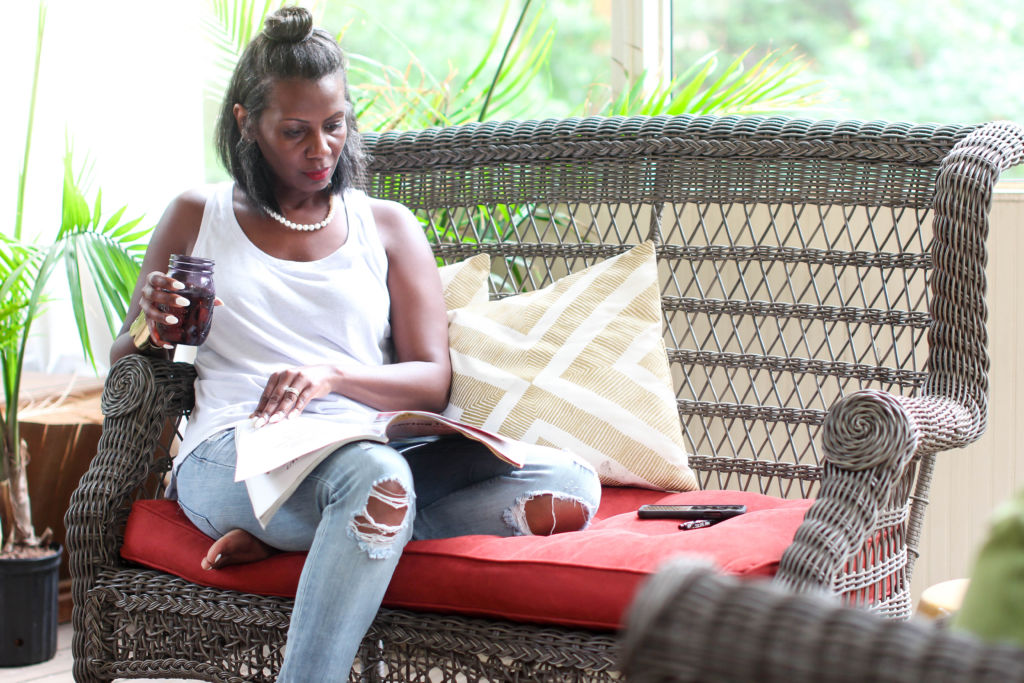 How are you relaxing this summer? Anybody else sending their kids off for the summer?
SaveSave
SaveSave
SaveSave
SaveSave
SaveSave