This shop has been compensated by Collective Bias, Inc. and its advertiser. All opinions are mine alone. #BigLotsOutdoor #CollectiveBias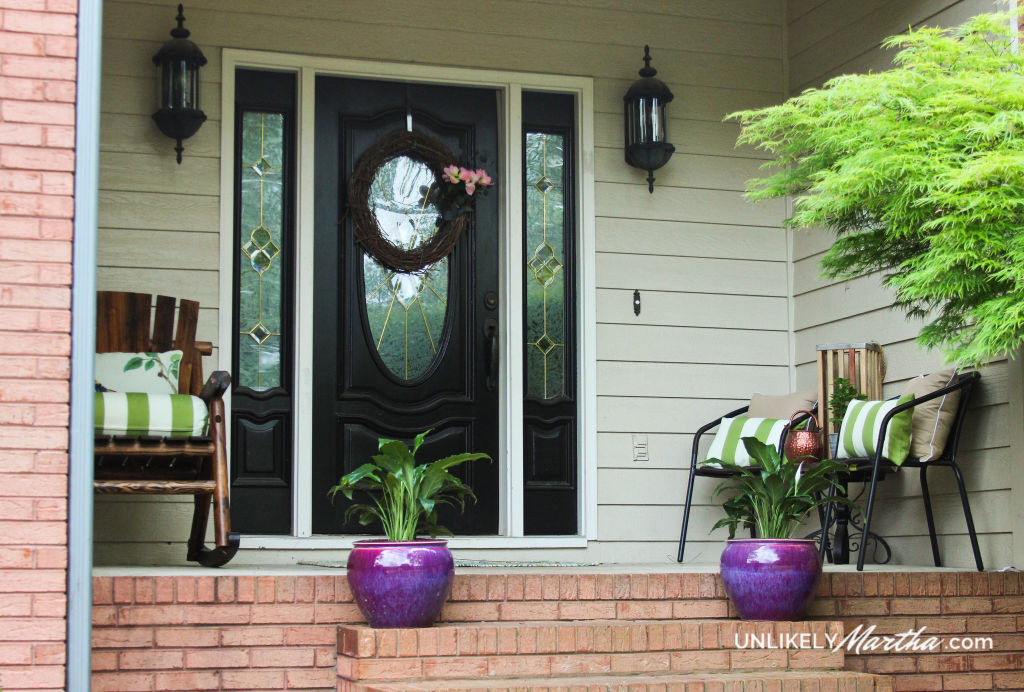 I jokingly said to my husband a few weeks ago it is definitely Spring in our neighborhood. I know this because Saturday mornings before I can stumble to the coffee maker and make sense of my day I hear every piece of lawn equipment known to man ruining the silence of a Saturday morning.
Curb appeal and porch décor in this established neighborhood is of utmost importance and the state of my porch left a ton to be desired. However, usually all that's needed to fix the state of our porch is a tidy up of the flower arrangement and some new outdoor furniture. A friend of ours recently got some outdoor furniture from Brosa.com.au, and while we're not looking for anything too extravagant for our front porch, the quality of her new furniture looked brilliant. We recently had some limbs cut down on the larger trees in the front to open up the house, and in the next few days we'll be cleaning out the beds and planting new flowers so it was only right I got the front porch together.
Oh porch. It had seen little love since Christmas.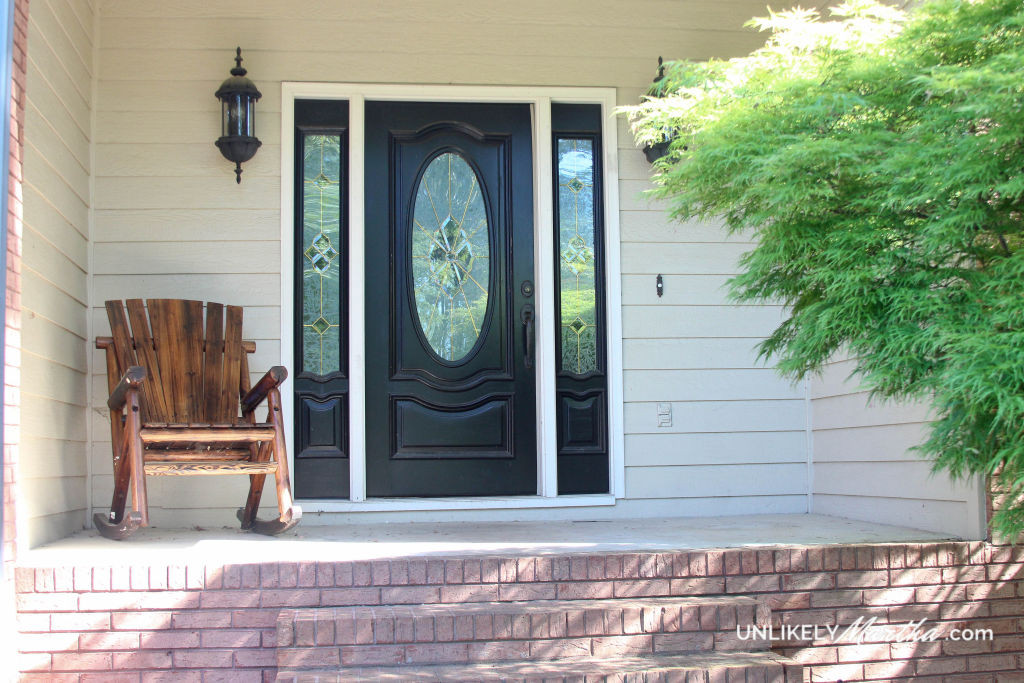 I went to Big Lots to pick up some additional seating and cushions to go with my existing rocking chair. I figured the kids were tired of sitting on the steps when they follow me out there for my quiet time. Big Lots had a very good selection of high quality outdoor furniture as well as lawn and garden products, including gazebos as well as seating and decor that I was able to mix and match to meet my needs. They have a great value priced selection of items to help decorate your outdoor space.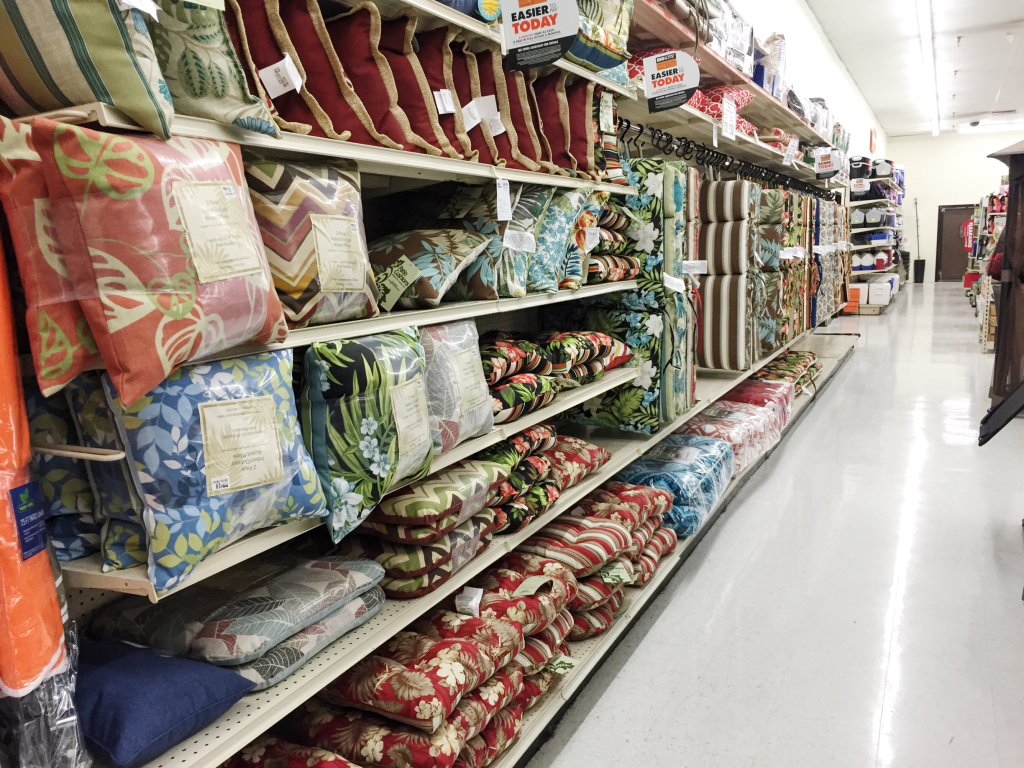 I really want this. Not sure where to put it but I'm thinking long and hard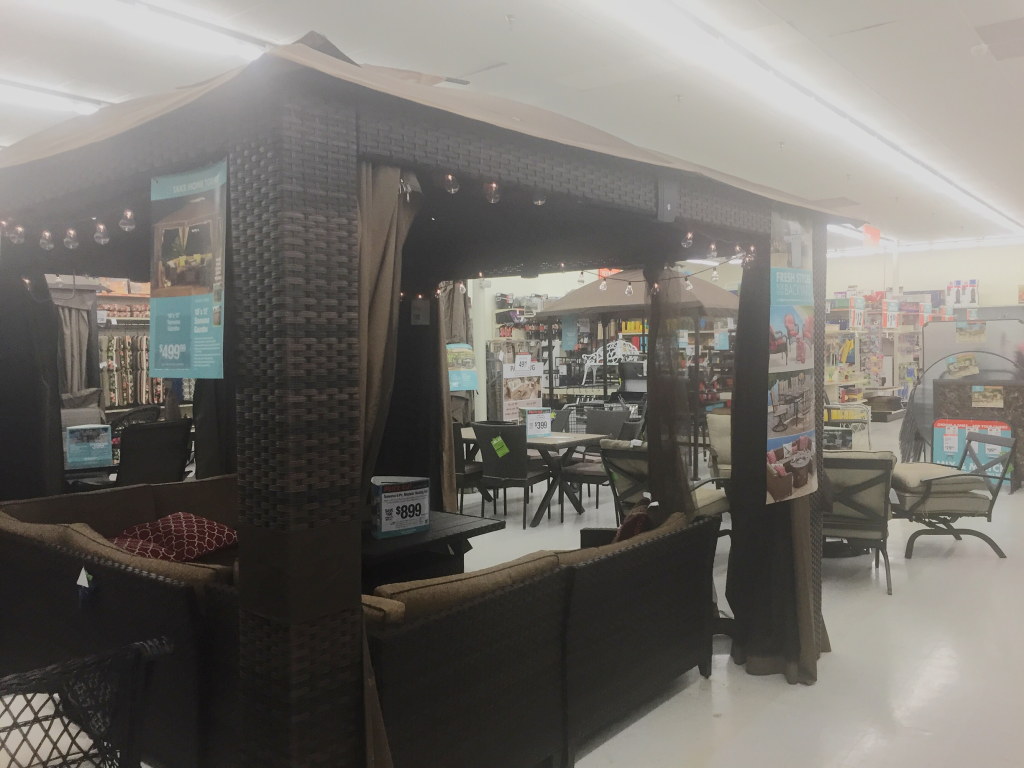 Left Big Lots with my seating and cushions. I'm coming back for you pergola 😐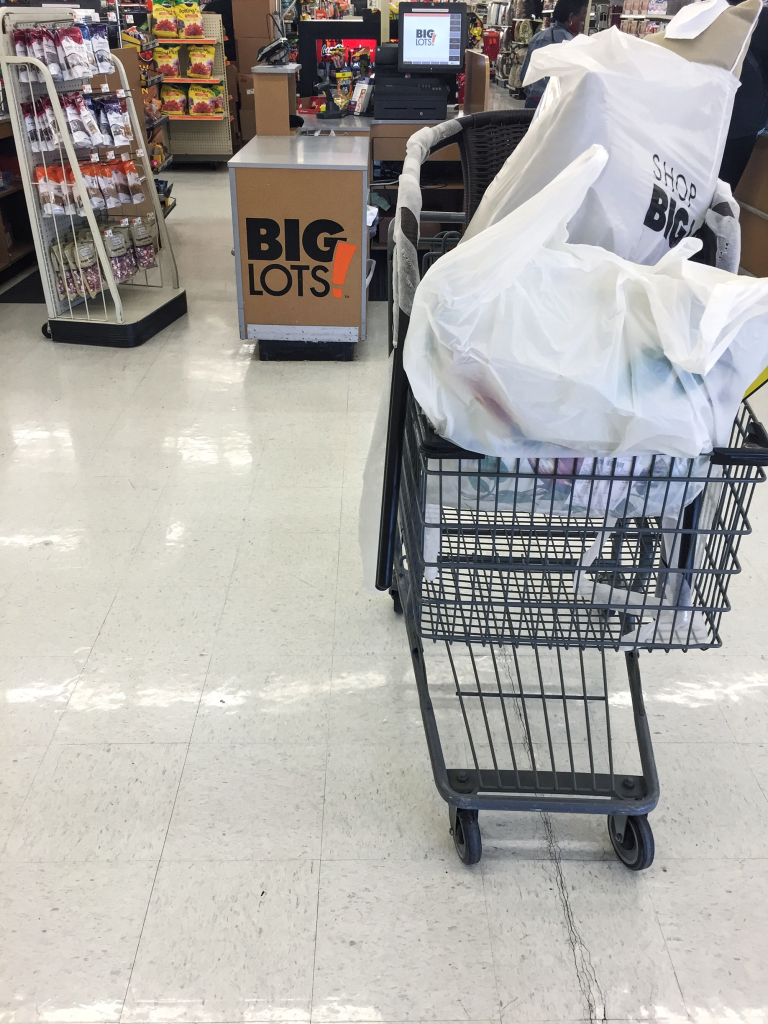 Front porches can be seen as extensions of the inside of your home. To keep everything cohesive I decided to pick colors that were complementary to the colors in my living room, and I also added in some patterns as well.
Here a a few things to keep in mind if you want your porch to flow into your indoor living space:
---
1.Keep the Same or Complementary Color Palette: Use this color palette with seasonal patterns, pillows and decor
2.Use Greenery: Plants in homes bring color, and in some cases clean the air. Be sure to add a little color and life to your porch with live greenery. Consider the amount of light your porch receives when selecting your plants. Add these plants to large statement planters. If your porch is too small for seating and plants, I would say go with planters.
3.Put up Hanging Decor: This can be a fun sign, or a picture. The walls of your porch need love like the walls inside of your house.
---
Once you've refreshed your porch you'll see the instant lift it gives your curb appeal, and you won't have to worry about the neighbors driving by your house wondering when you are planning to do something with the place.
After it was all said and done I have an amazing space that is warm and welcoming to our guests.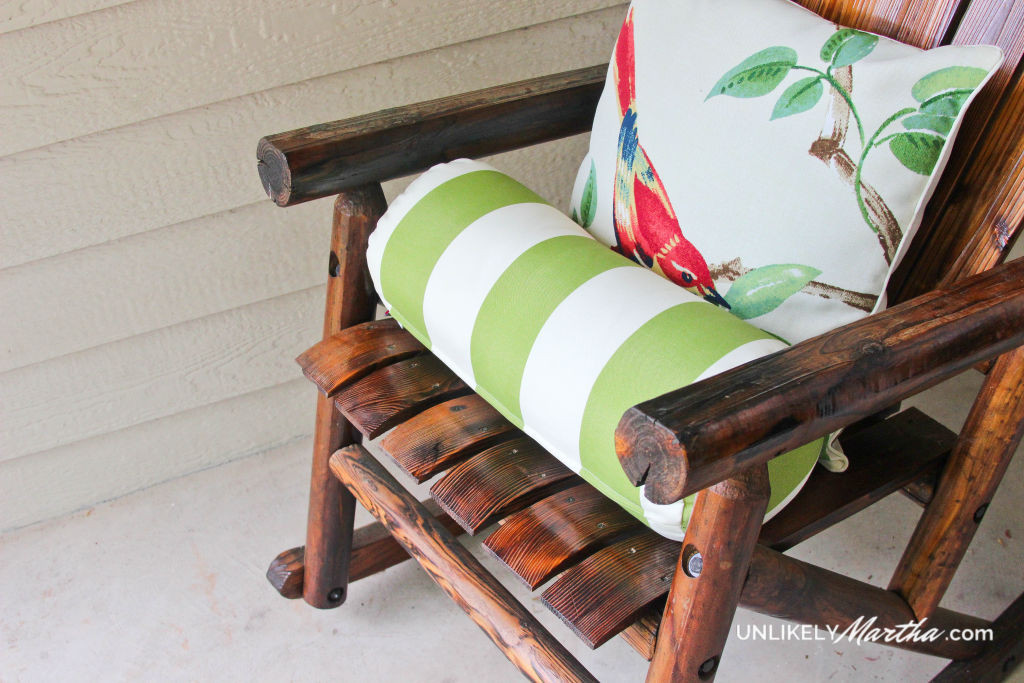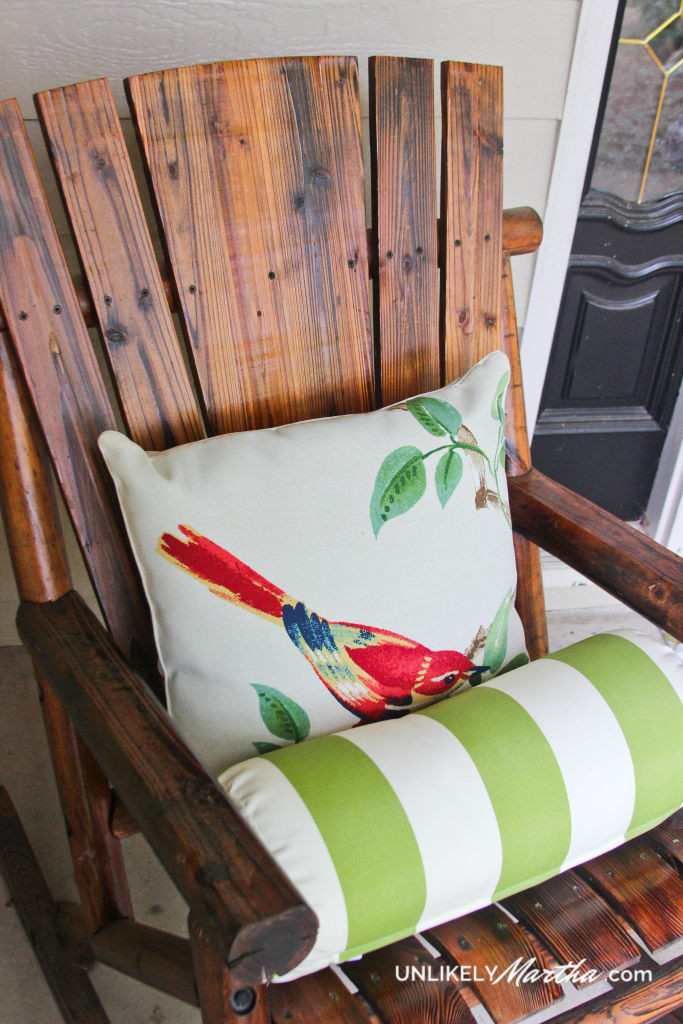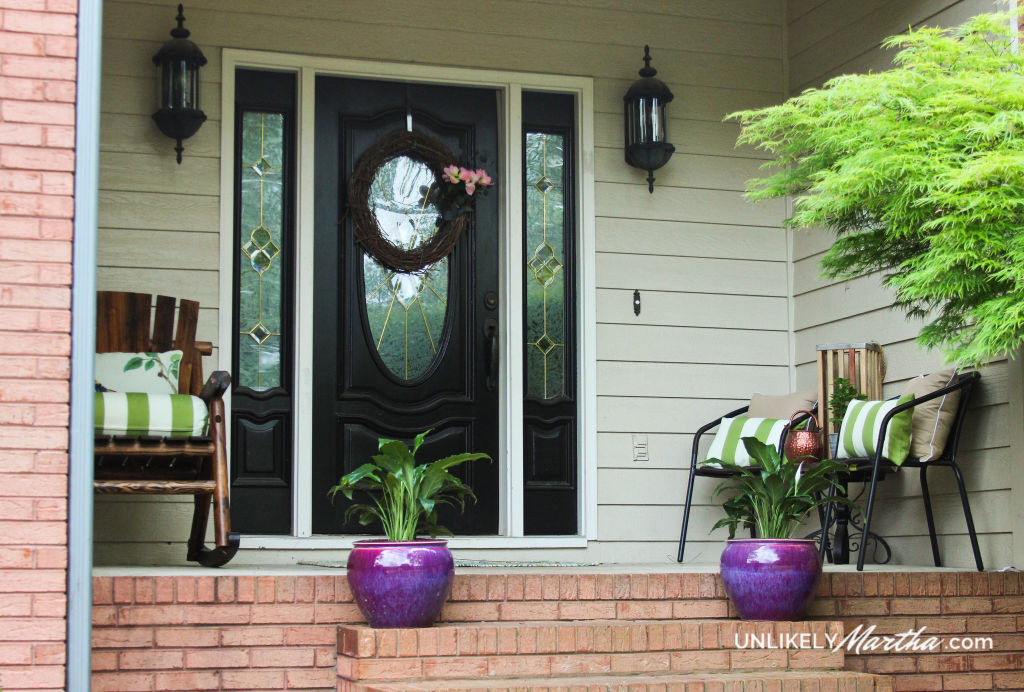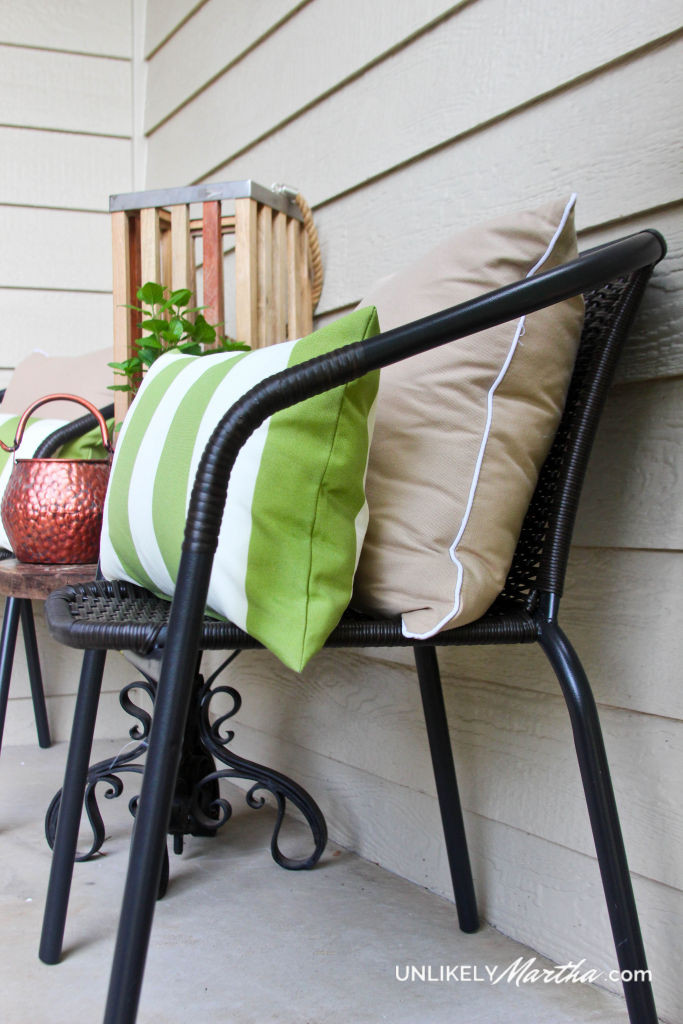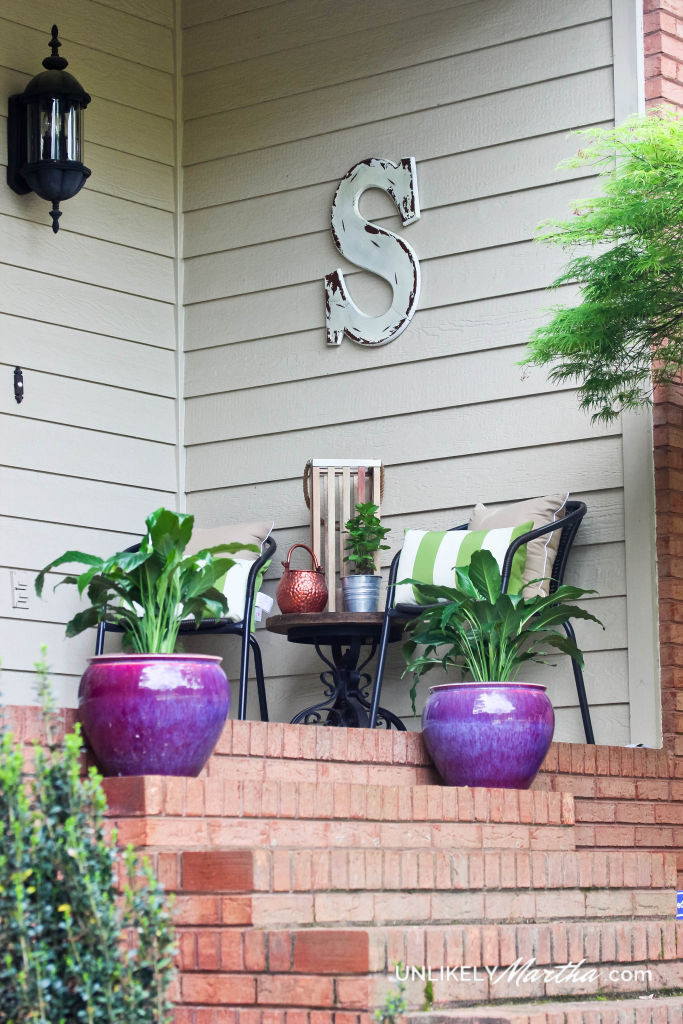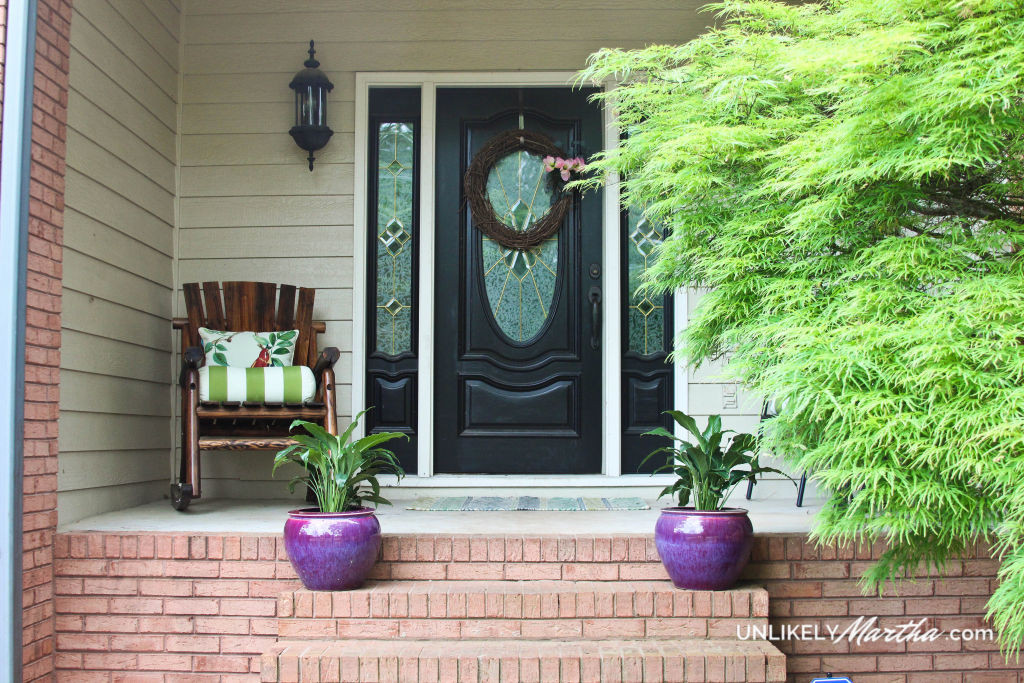 I use my outdoor space as a getaway on Summer evenings and as a perch on which to sit and be nosy! If you need some inspiration for your space be sure to visit Big Lots. Keep in mind styles and assortment vary by store.
Do you have a front porch? Have you dressed it up for the season?!