If you follow along on my Instagram stories you already know a good baseball cap is all the way clutch for me. I rock caps mostly when my hair has disowned me and is begging to be washed, however I also rock them as a stylish way to keep the sun out of my face when I am spending time outdoors. I'm also adding them to my repertoire as an accessory, nothing punches up a casual look like a monogrammed cap.
I've been working diligently to create a line of affordable products for Unlikely Market that speaks my style and makes life stylish and easy for today's woman. This black and white gingham monogrammed cap is the first offering of many that will be coming to Unlikely Market in the coming weeks and months.
It's monogrammed with a single initial in a color of your choice, encased in a rope detailed circle. You can add one to your wardrobe monogrammed AND shipped for $20!
Get yours here and be sure to share with anyone you know who loves gingham and monograms!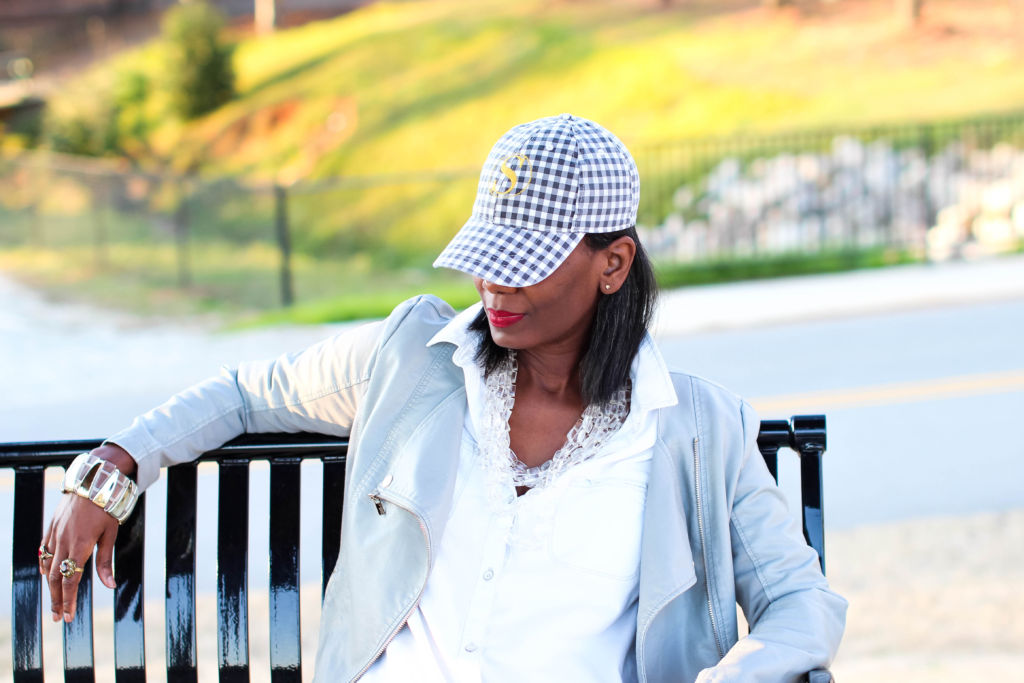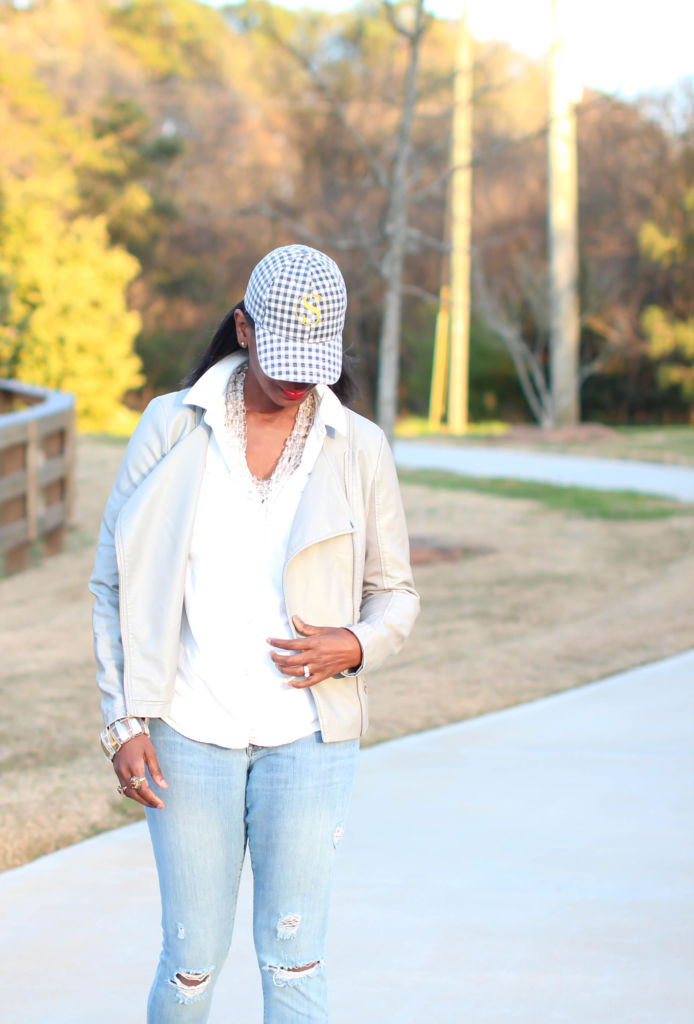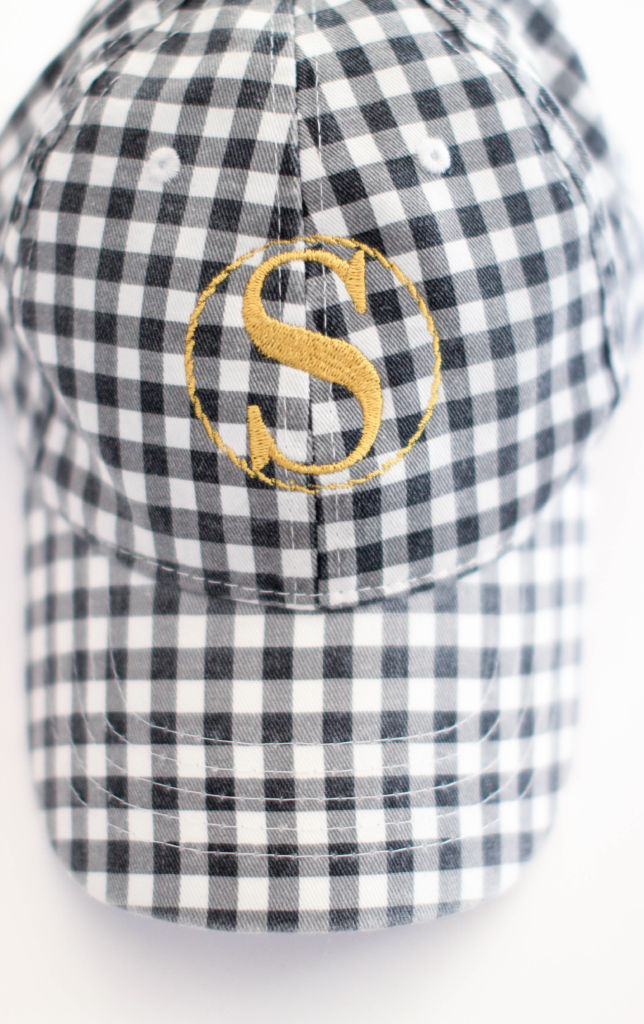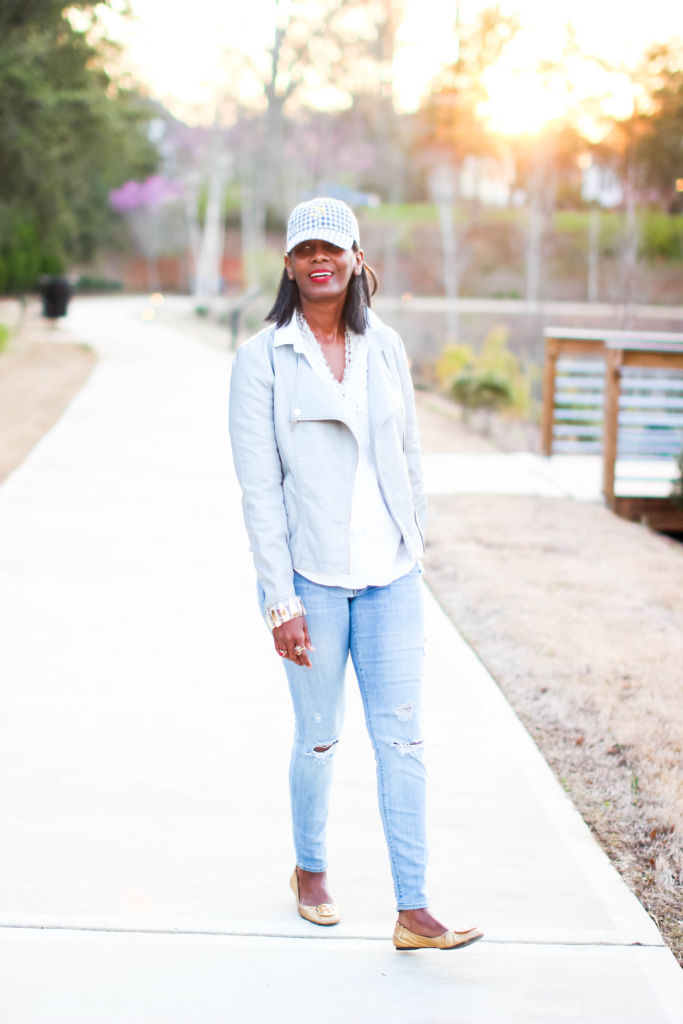 Gingham Monogrammed Cap | Unlikely Market | Jean Shirt | Target |Shoes | Tory Burch | Jeans | Gap (similar) |  Jacket | Wilson's Leather ( it is vegan leather)  similar
*This post contains affiliate links. Basically if you buy something from one of the links, I make a little change. No pressure!*
SaveSave
SaveSave
SaveSave
SaveSave
SaveSave
SaveSave