I participated in a campaign on behalf of Mom Central Consulting (#MC) for Sprint. I received a product sample to facilitate my review and to thank me for participating."

If you've never known anyone that was effective and efficient in cracking phone screens be proud to say you know me even if it's in your head. I've cracked more phone screens than I care to count. In true Mimi fashion, about 3 days prior to receiving a special delivery from Sprint I smashed my phone beyond recognition. Receiving my first  device as a Sprint Ambassador was a blessing as it brought with it the ability for me to talk without cutting my ear on glass shards…long story.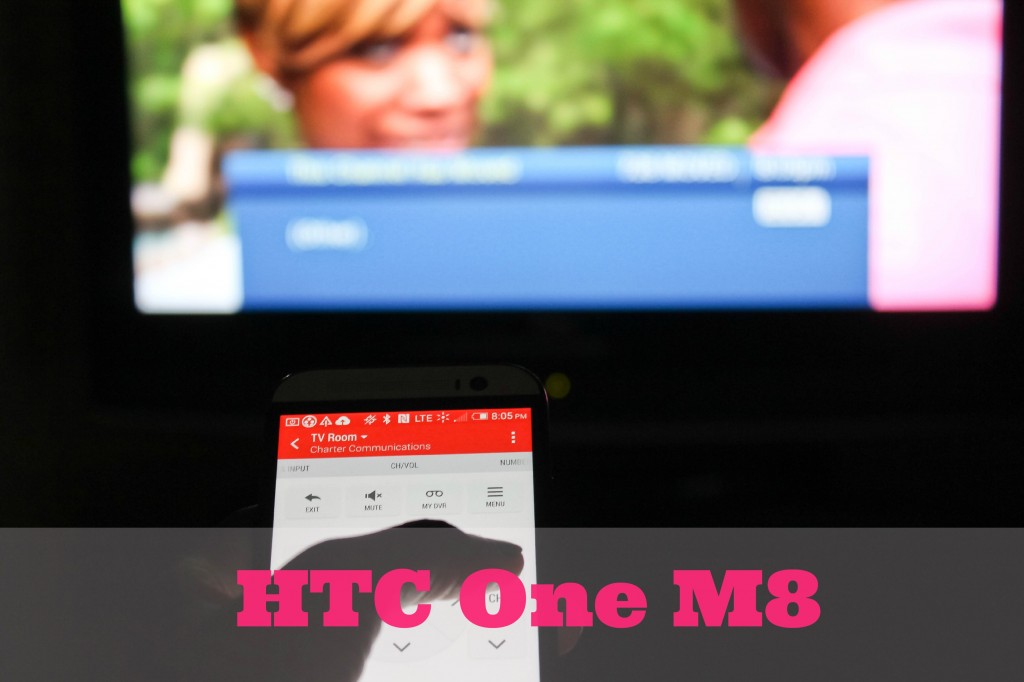 After ripping the box open like a child on Christmas I reached in the box and retrieved an HTC One, Harmon-Kardon edition along with the wireless Harmon-Kardon speaker. The speaker was a bonus and a great one at that. We'll get to that later.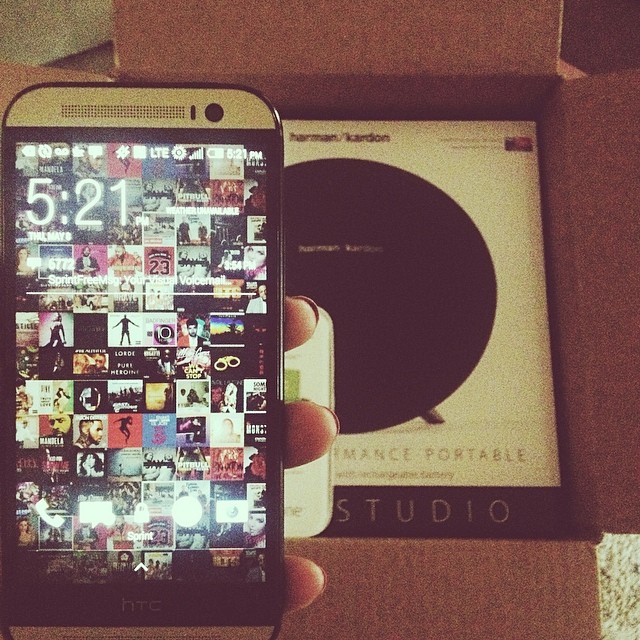 Coming from an iPhone my initial reaction was, "This phone is huge." After using for a little over 2 weeks the size is still an issue for me, although not as serious of one as it was initially. My major con regarding the size is there are times where it is required that I use two hands. Maybe my hands are small or I am just used to the small footprint of the iPhone but I have had a bit of a time adjusting.
Flipside…..the size makes for the most amazing experience with anything from apps to pictures. I will gladly hold with two hands to have a large Pinterest app. YES!! Two of my favorite apps are Pinterest and Houzz and this phone with its vivid colors and size has me in heaven. Heaven, as in snuggled under my covers while everyone is asleep pinning and such.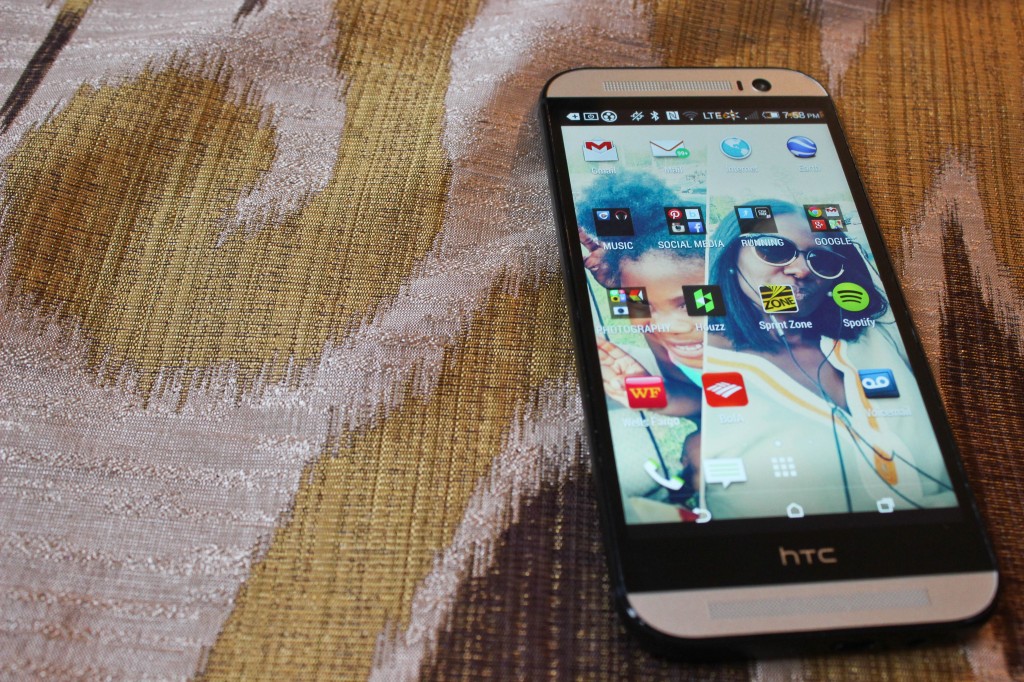 I was truly looking forward to the camera quality. I know a few folks that are Android users and I have seen great pictures taken so I knew the pictures would be great. Once I got the phone and took a picture I'll say the camera quality is AH MAZING! In outdoor light with the right app, the clarity could easily compete with a low level point and shoot.
The Harman-Kardon edition of the HTC One was developed with the music enthusiast in mind. I love music so I was anxious to try out all of the bells and whistles when it came to the music department. The earphones are are a dream, the clarity is unlike any other that I've experienced in the earphone department. I will say it doesn't do much for "ratchet" music but jazz and other forms of music where instruments are prevalent the highs and lows are very distinct and clear.
About that wireless speaker? Awesome. Everything I just said about the headphones just magnified so that everyone else can hear. It is operated through any phone's Bluetooth connectivity with little effort and will easily get the party started at the cookout.
As a part of Sprints new Sound Sessions, Sprint is giving customers access to Spotify's catalog of more than 20 million songs. I didn't have to do anything to download Spotify it was already there waiting. I created my username and password and was on my way to playing music on demand and creating playlists. While I had heard of Spotify, I had never used it. We pay for a music streaming service with another provider and unfortunately only one of us can be logged in at a time so if my husband is using it I can't. Spotify has filled that gap. I found an R&B party list….Man. Usher, Xscape, Dru Hill….I'm sold.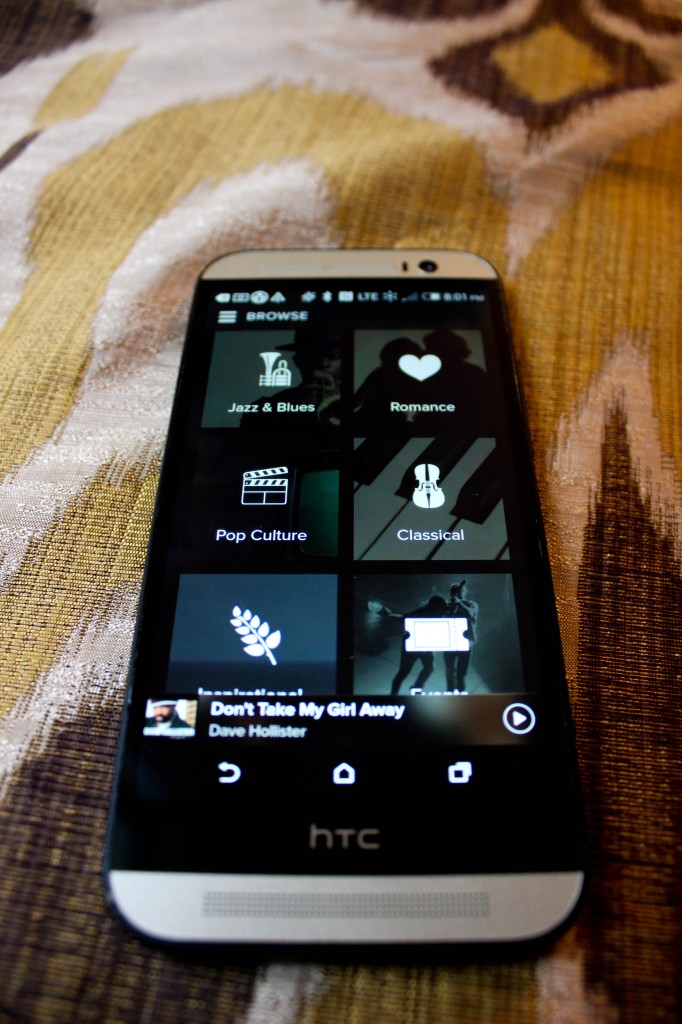 Let's get into the fact that I can turn my television and cable box from the phone. We stay losing a remote, but a phone is always near by.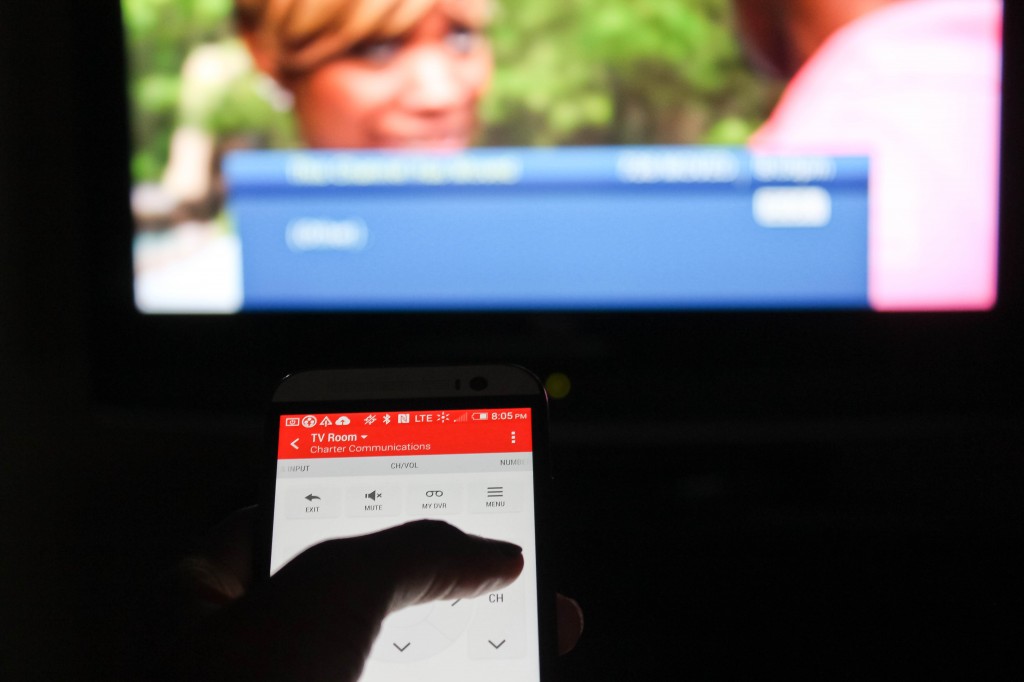 Overall I like the phone. I don't love it yet because it is still awkward for me getting use to how the apps look and function in Android. One major issue is all of my pictures get cropped when I put them into Instagram. I haven't mastered how far away I need to stand to keep everything from looking like a macro shot in Instagram. I'm just a creature of habit and the adjustment will come but it has been slow, not to mention everything is in my old phone so I am sure once I set everything up like I want it is likely that I won't be going back to the iPhone and no it doesn't have anything to do with the shards of glass.
Are you #TeamDroid or #TeamApple? Are you a creature of habit like me when it comes to learning new technology? Does this mean I'm getting old?