As this space constantly evolves into a place that is a collection of my thoughts and deeds, and likes and rants and raves I often can never get close to a computer when I have those moments when I find myself deep in the abyss that is my feels. Then by the time I get there the passion behind the lesson is gone and I'm left only to post a DIY or recipe.
There are the emails about how amazing it must be to get out and do and be free with a supportive husband….and it is. I apologize in some sort of fashion if this space sends the message that my life is always on point and void of the true reality that at times nothing else will suffice in describing those hard moments other than dropping the F bomb with an -ed  followed by up.
If you've frequented this space and traveled this journey with me for the past 4.5 years you know. The past year or so things have all fallen into place with our necessities. House…check. New car…check. Best schools…check.
Today I had an innocent enough conversation with my husband and when it was all said and done I was left with the harsh reality that a long time ago in the pursuit of this amazing family of mine, I gave up one of my biggest dreams, and for the first time I opened my mouth and told him. I let it go along time ago, but never felt the need to verbally put it into the universe until today.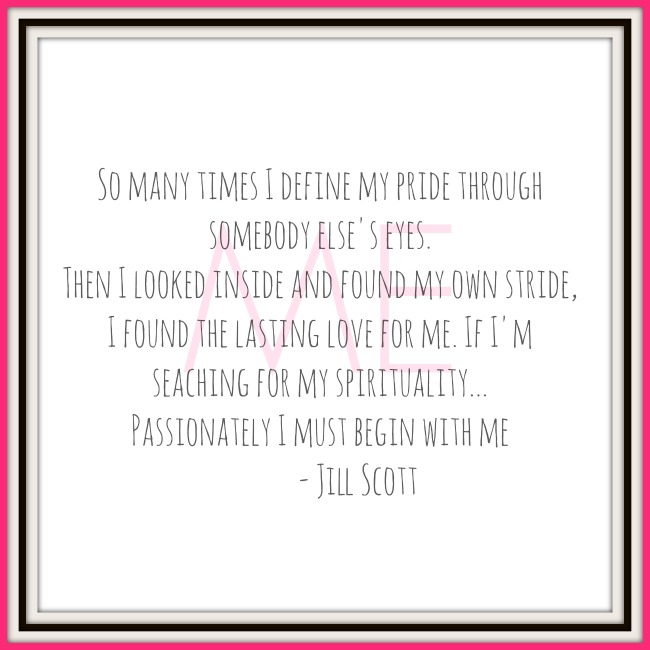 Now that the elephant in the room is out there, let's talk about the burden that most women carry  that is hiding behind how awesome we are to other people, and how we gladly  place the needs and cares of our family and others close to us at the top of the totem pole while our legs  and arms turn to jello as we attempt to hoist our own body weight to the same level. Busying ourselves to the point that we make light of the fact that somewhere lost in the shuffle is a single person…
Me. You. Us.
Opening my mouth to verbally express what has taken up space in my mental non verbal thoughts was eye opening. It's like I actually had the audacity to say I put you before me and now I am just taking the baby steps that should be full on strides by now….but you know what they say about the journey……
It's all good.
There is never a need to blame someone else for our missteps because those are decisions we made. I see it like this, if you can own and be truthful about those missteps there is nothing anyone can hold over your head. Tell your story and live your truth.
The good thing is God is one of second, third and a thousand chances so while it may not be as easy as it would've been the good thing is it isn't impossible.
MY first step is starting with me.
Why is it so hard to admit that we've put others before ourselves?!