Am I a morning person? Depends on the day. My mornings vary depending on the day of the week but there is one staple to my mornings. We often miss the school bus and some days I don't feel like rigging my bootleg coffee machine, and two days a week my neighbor takes my daughter to school but there is one morning activity that I do at least 98% of the time.

LAUNDRY
I throw in two loads every morning and fold the loads from the night before in the morning while I watch the news.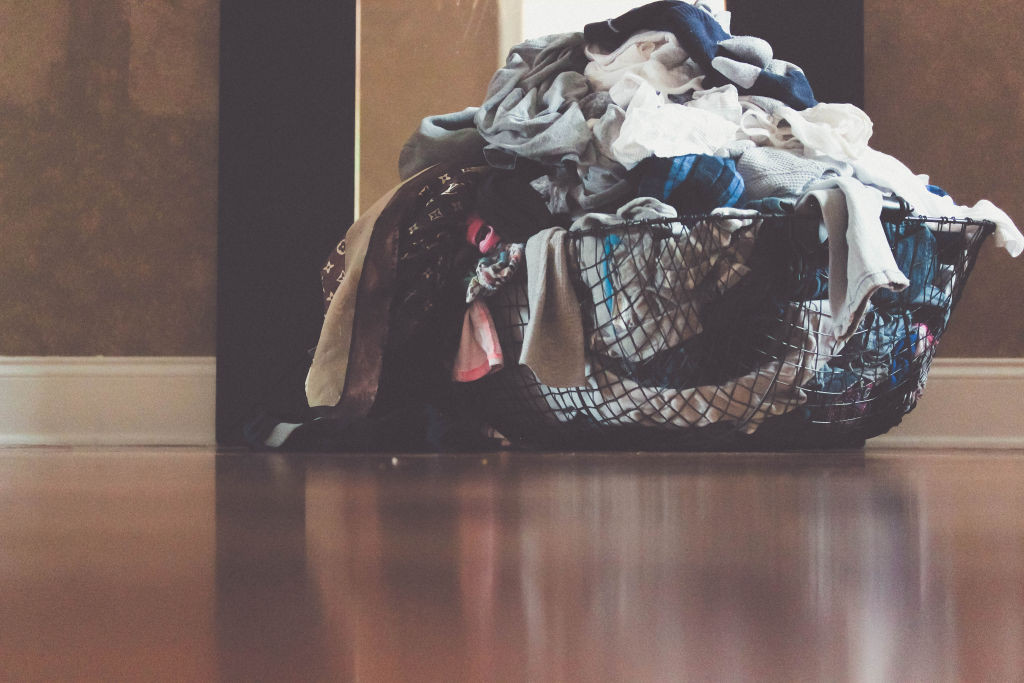 ISO: 1600 / 60mm / f.28 / 1/15
 Tip: For more interesting photos try shooting from above, below or at eye level. I was laying on my stomach and my camera was on the floor to achieve this shot.
Thank you so much for linking up last week. The response was overwhelming and we thank you for sharing with your communities and we know we will only learn more and build a better community as the weeks pass! Be sure to scoot on over to Everyday Eyecandy and get a glimpse at what Lashawn's morning looks like!
Can't wait to see your guilty pleasures next week. Try to implement a few of the tips Lashawn and I have shared to test your creativity. Link up below and we'll see you next week!