Oh how I love a good scarf. I have many scarves from wool to lightweight cotton. I believe they make great accessories year round. I was overjoyed this fall when I saw that the larger sized plaid scarves were going to be one of the seasons top picks. My joy was initially short lived after it seemed like every blogger and her mother was rocking the larger sized plaid scarf….you know which one I'm talking about.

At that point I vowed to not get one and look like the crowd but I finally gave in and purchased this beauty from Target while it was on sale.
The weather has been so wet and dreary that my absolute favorite rain boots have been getting a ton of wear.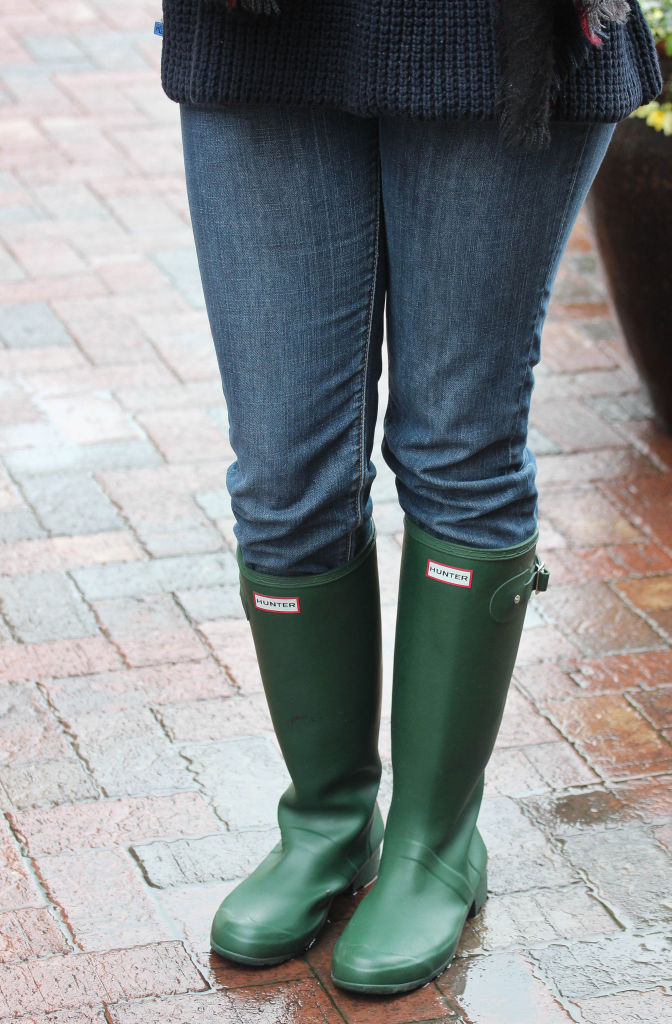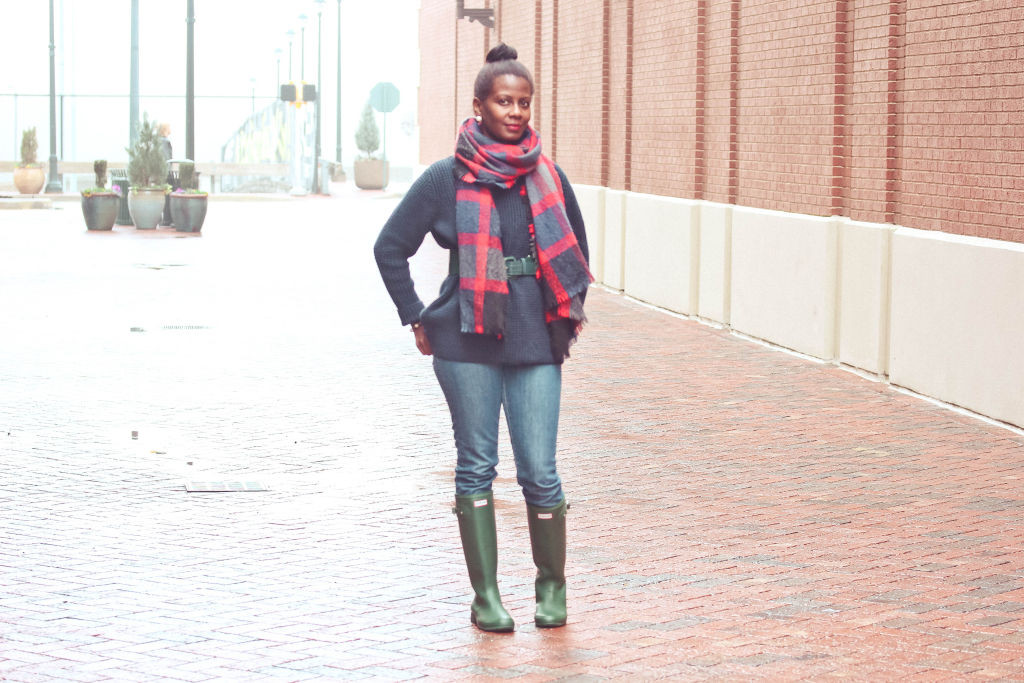 Sweater: Thrifted Jeans: Express Boots: Hunter Blanket Scarf: Target Belt: Club Monaco
Partying With: