What up?!!
How was Thanksgiving? I am proud to announce that we found somewhere to eat. We actually had dinner with my god-mother and god-brother. Seeing that I have little family it is always good to spend time with them. They remind me that I have people who care for me here in Atlanta since the rest of my immediate family is in DC and my dad is in Las Vegas. I mean my husband has family here but you know what I mean.
I digress.
Well part of the arrangement was that I come and do the majority of the prepping and cooking. I am slowly developing a love of cooking and I can do a little something but not that old school Thanksgiving cooking so I was happy to get some direction. My mama was the best cook EVER. Yet instead of learning I was out running the streets…true story. Now that I am older I need to know these things and I am thankful to have a stand in to teach me. I am excited to try out what I learned. We just may have Thanksgiving dinner on a random day in January…y'all are invited!!
I did manage to remember one of my mothers recipes for sweet potato pie and I made it. She would've been proud of me.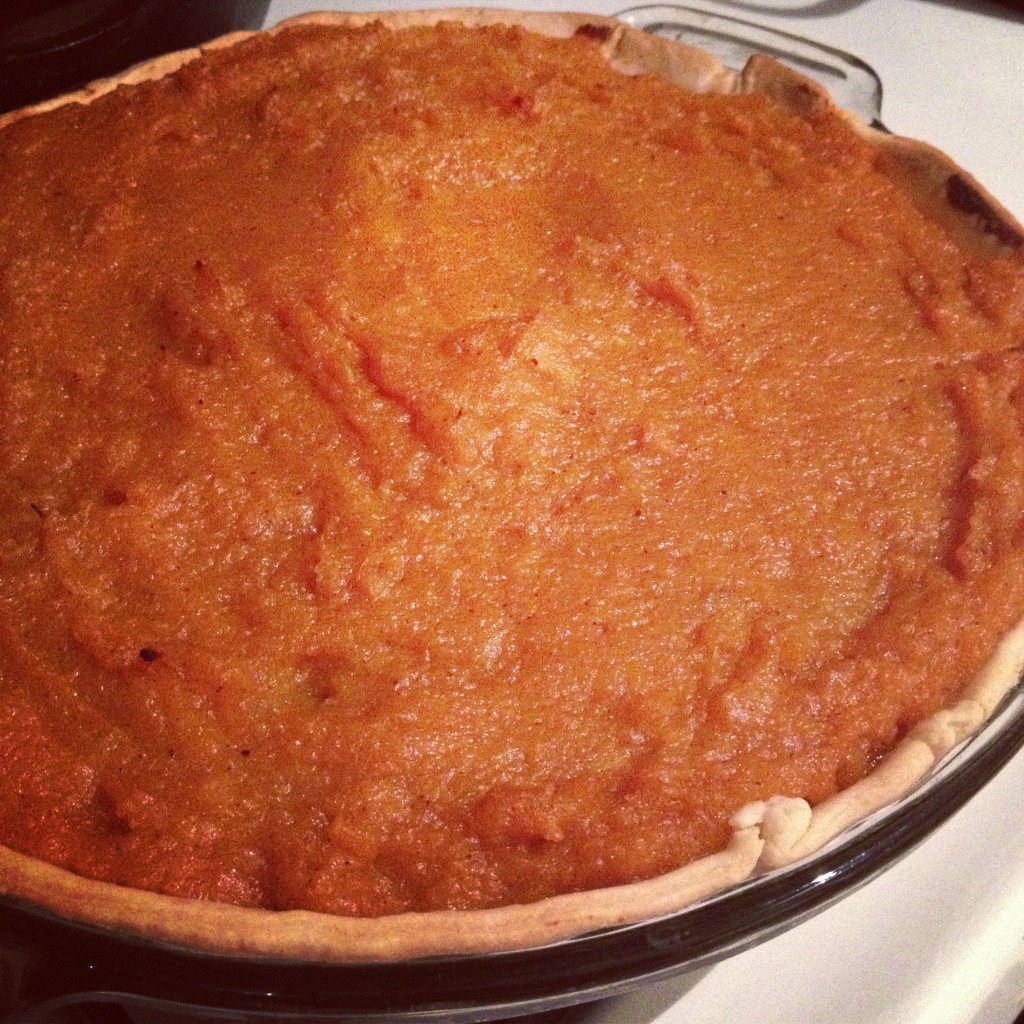 I passed on Black Friday festivities. I DID!! Wanna know why? Both of our cars were on E and I wasn't in the mood to pump gas, at midnight, in the cold, in the name of shopping. Nawl. I passed.
The family and I did venture out on Saturday to do some shopping. Mr. doesn't shop much but he needed some things so we all rode along. I went hoping to get some stuff and the kids just wanted an Auntie Annie's pretzel…its the small things.
Sunday, I hit up the thrift store and found a few things. Nothing too fantastic but I did score a brand new pair of wedge boots. I found some oxfords and some slacks, necessary basics so I would say my trip was good. I am going to get back to doing my videos. My webcam is awful, I just ordered a new camera that has video capability so you will start to see more videos in the new year.
How was your Thanksgiving? Any Black Friday action for you?