* I have been provided compensation to facilitate this post via the Kohl's Ambassador Campaign. All opinions are mine. You already know!!*
Sadly this is my last post for the  Kohl's /Peter Som ambassador campaign. I hope you've enjoyed my outfit pictures and gotten a good idea of the amazing fashion at affordable pricing that Kohl's has to offer.
This week I picked up two last items and while I could've gone crazy I stuck with the basics. Basics should never be underestimated, as they are the blank canvas that gives our accessories and statement pieces the arena to shine.
I couldn't leave without picking up the white Moto jacket. It is everything on. I'll admit on the hanger I wasn't impressed but I'm sure glad I tried it on. The fabric is perfect to cover your arms at the movies or for a walk on the beach at night. I thought it had a lot of potential and I've dressed it three different ways.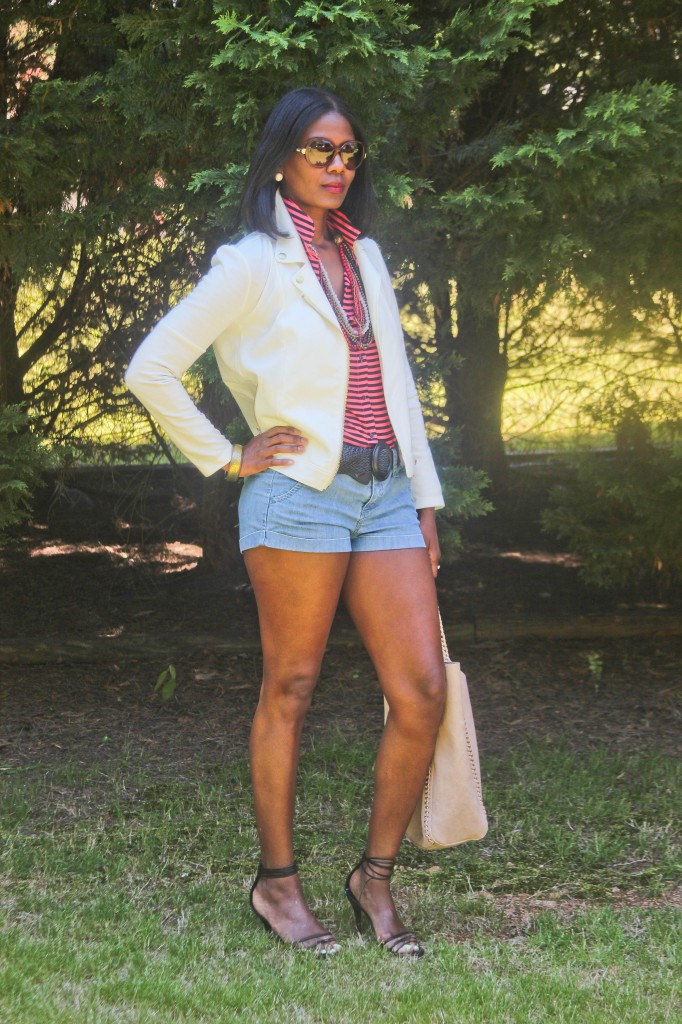 With the whole talk that it is okay to wear white year round, while not totally on board with this new fashion rule in the event I feel the need to run full speed to catch that train this jacket is my ticket.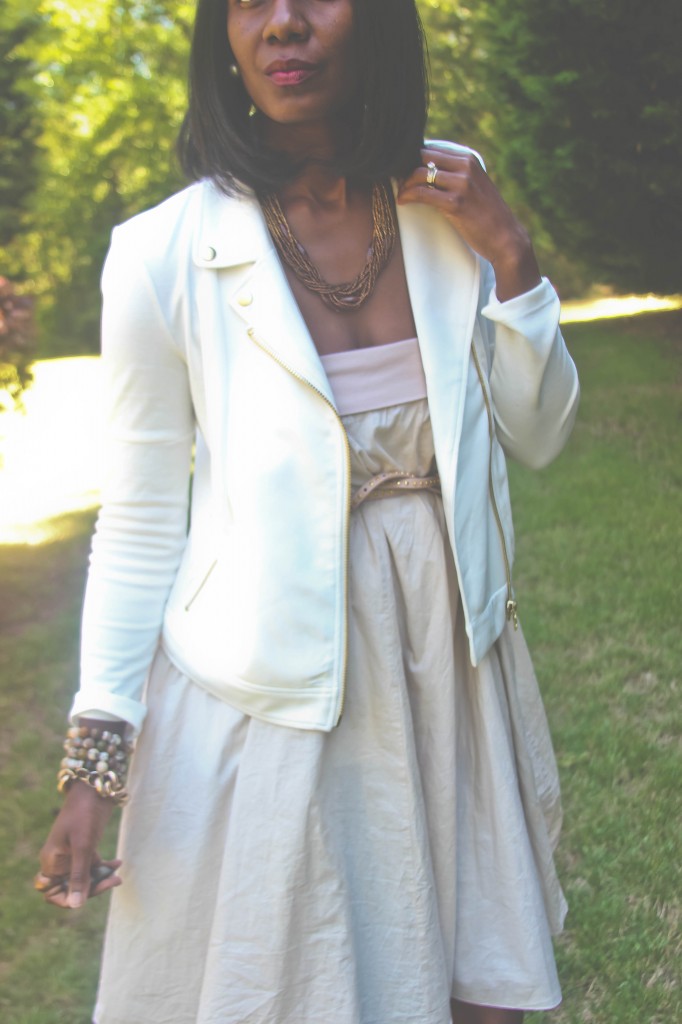 I think the gold accents on the jacket are just enough to subtlety add a  little bling for people like me who like to keep it classic and simple.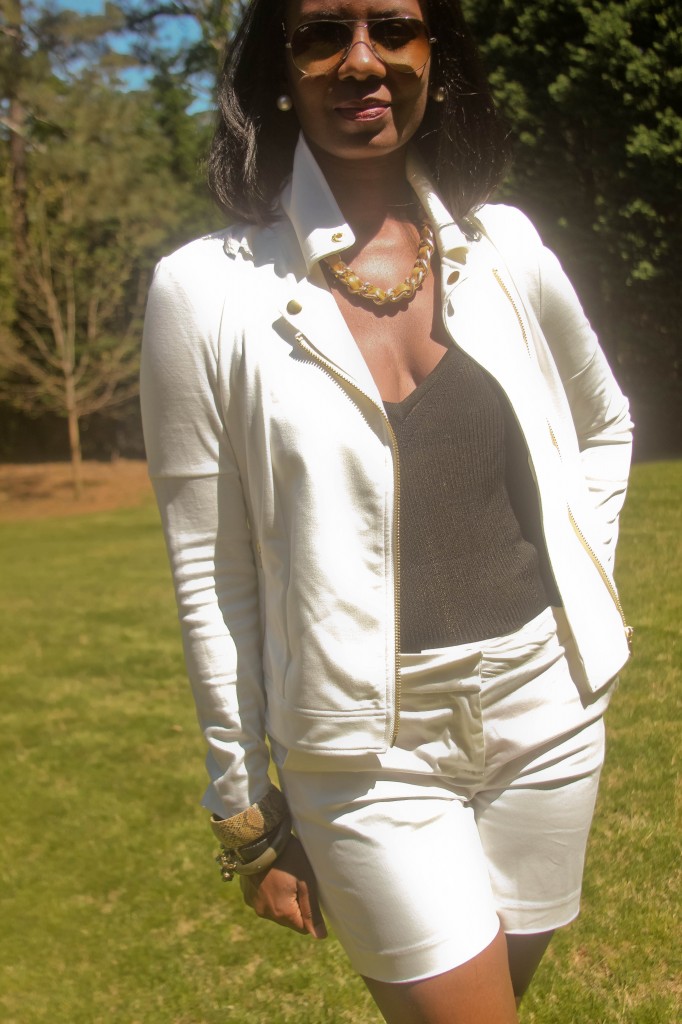 Shop the entire collection online and if you didn't have any luck winning the contest last week you're in for a treat. I'm hosting another giveaway this week for another $100 Kohl's  Gift Card!!