I am a RoC ambassador and have received compensation for this post. All opinions are mine.
I have the most finicky skin ever. In the summer it tends to run between oily and combination. As the temps drop, and the heat comes on it moves to being extremely dry on my forehead and cheeks depending on the day.
During the warmer months I tend to only moisturize after I wash in the evening not applying any additional moisturizer in the morning unless I need it. Now, as the winter comes in I have to moisturize in the evening and in the morning.
I've mentioned before one of my favorite night time moisturizers is the RoC multicorrexion 5 in 1 restoring night cream. From the texture to the price, this will always be my go to for night moisturizing.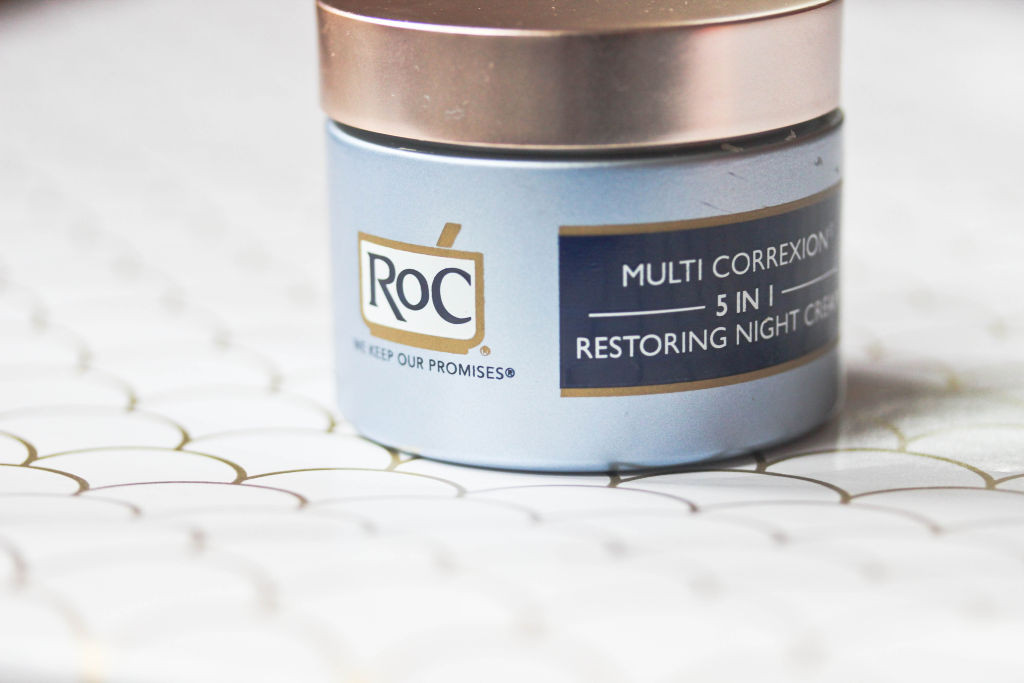 While this moisturizer has the right amount of heaviness it isn't really helping combat my dryness during the day any more so I've added the daily moisturizer with spf to my routine in the mornings.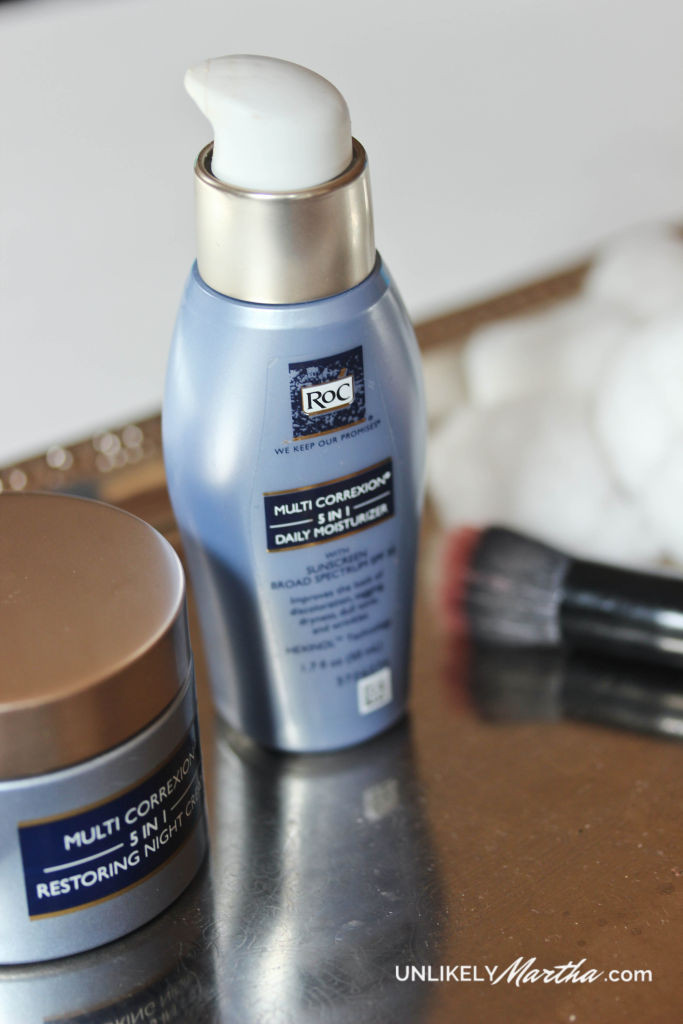 This moisturizer is significantly lighter than its evening counterpart but for now it's working okay. I'm a little worried about how it will fare once the temps really drop,  as the weather has been kind of mild.  I'll let you know if I decide to update my routine further into the winter if I find it isn't working well  for my extremely dry skin.
I can't gush more about the quality of this product for the price and convenience. If you are looking to adjust your skin care products for the season take a look at RoC. You can find it at your local big box and drug store retailers for an extremely affordable price.
What does your winter skin care routine look like? What are some of your favorite products? Do you find yourself switching out your skincare routine with the seasons?
To learn more about the RoC brand of products be sure to visit them on the Web  and Facebook