I drive an SUV and my husband drives a gas guzzling classic 1972 Cutlass. Nearly a year ago I was forced to say goodbye to my paid for Chrysler crossover. I had grand plans to transition from that crossover into a car but instead was forcefully upgraded to an SUV. While I love my SUV for travel and transporting kids, I have really been longing for a smaller, gas efficient car.
For a week I had the pleasure of testing out a Toyota Hybrid Prius and all of the reasons why I think our family needs a small, fuel efficient car were verified with the Prius. I fell in love with that little car. Let's just say it took $15 to fill  up….and if you are cruising at a constant speed you can actually almost get 100 mpg.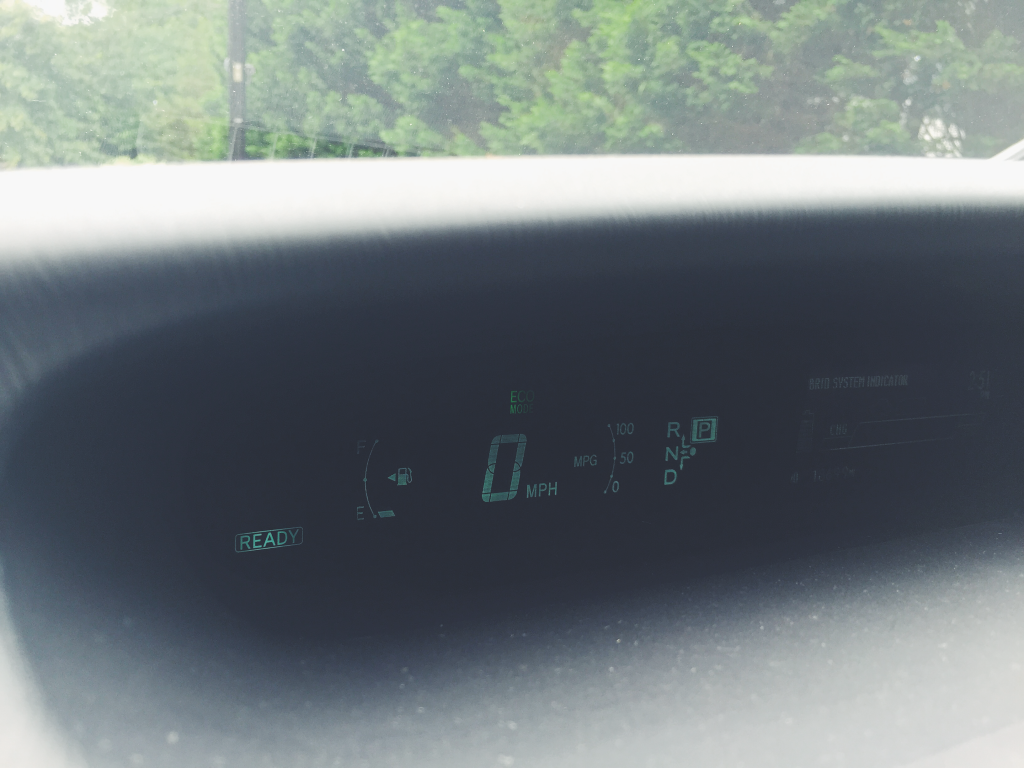 Yes. Your eyes do not deceive you.
To say I didn't want to give the car back is an understatement. Here are my top 5 reasons why I think every mom could appreciate a compact car.
1. Fuel: If you've ever watched my vlogs you know I spend a ton of time in my car. From lessons, to school, to activities I am always moving and in an SUV moving = $$$.  On average I can easily spend $100 a week in gas. I received the car with a full tank and traveled nearly 500 miles before I had to refill it.
The car also runs solely on electric when traveling under 25mph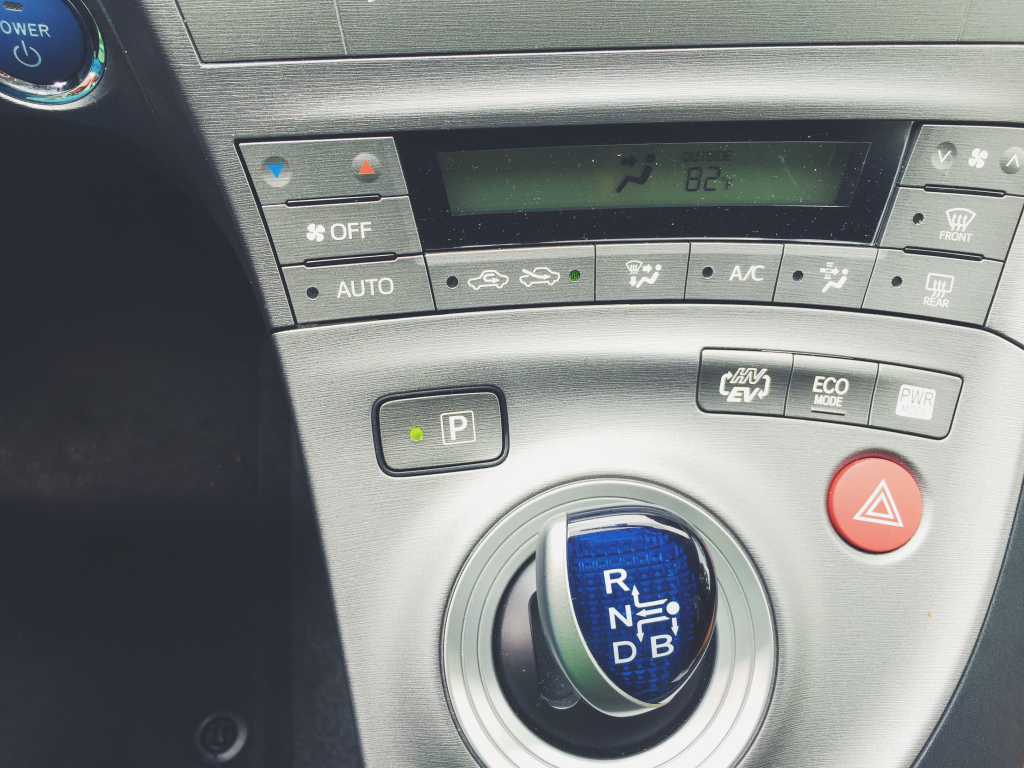 2. Bluetooth: When you are always in your car there are creature comforts that make a busy life more comfortable. One of those things for me is music. The car allowed Bluetooth connection not just for hands free phone but also allowed you to stream music. This was big for me because I have Rhapsody and I was able stream my playlists through the radio in addition to the Satellite radio option.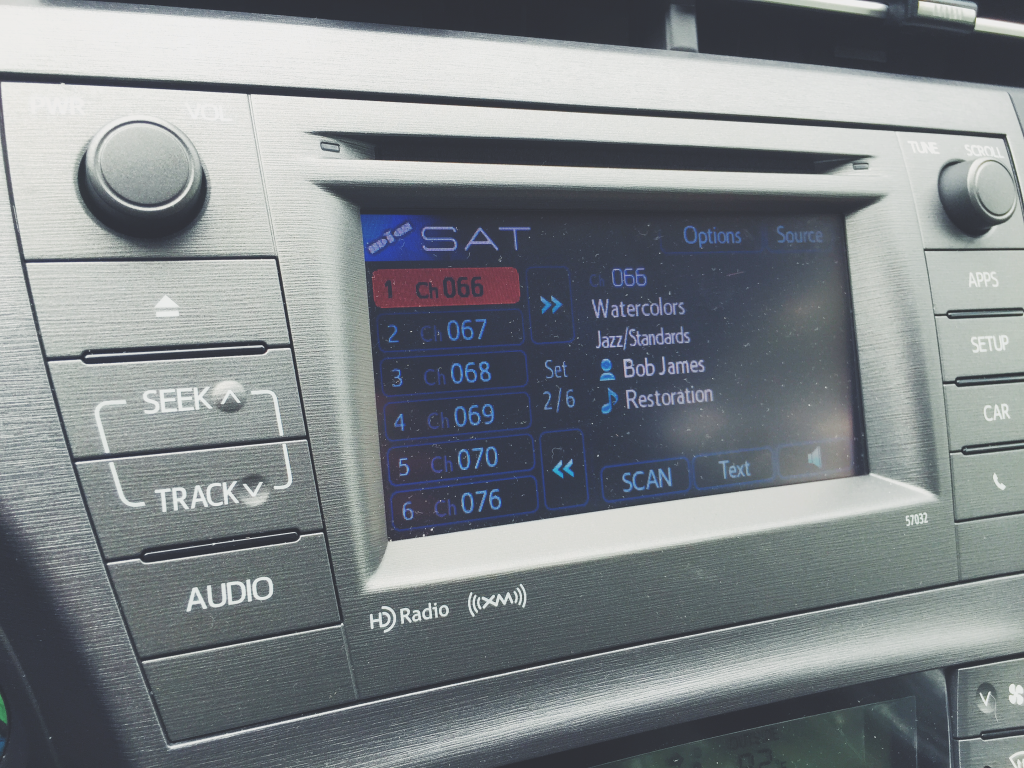 3. Trunk Space: I have no idea how I accumulate so much stuff in my daily travels but the short time that I had the Prius I had to transport a few things and believe it or not the trunk space did not disappoint not to mention the seats fold down for additional room. Because the trunk of the car was glass, the cover was able to pull over my items to hide them from plain sight.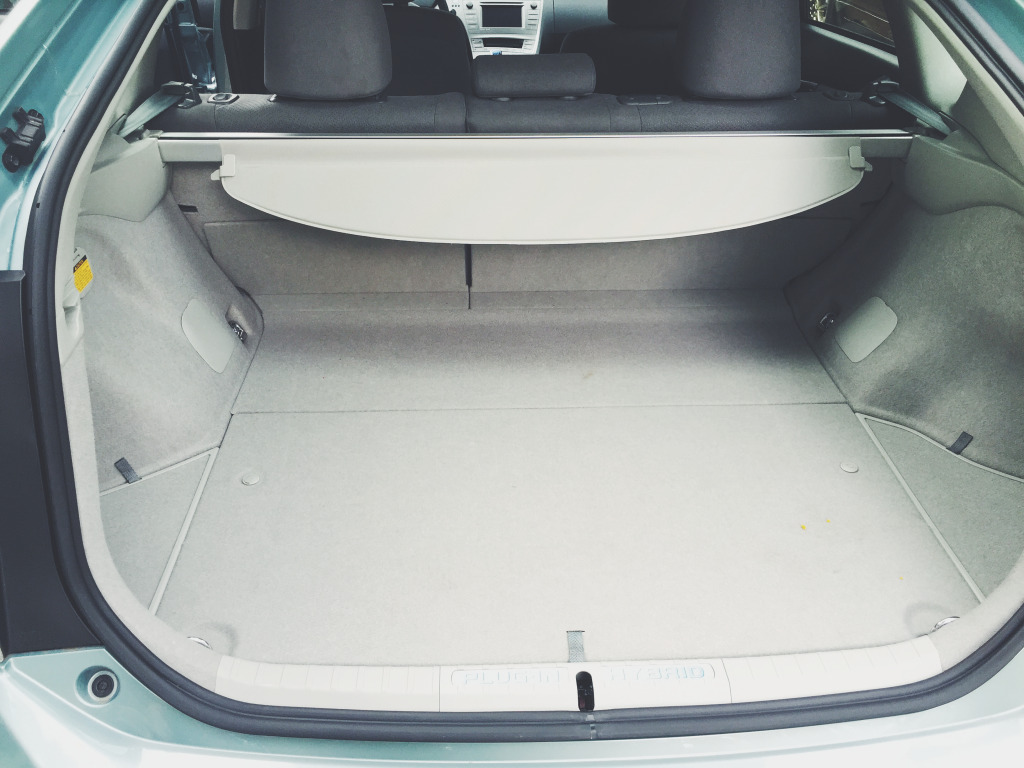 4. Keyless Entry: I LOOOOVED this feature. My car is newer but not that "new new" that is keyless entry. With my phone in one hand, a toddler hand in the other while trying to juggle a coffee cup and bags I just simply touched my finger to the handle and voila! Pushed the button and the car started. No digging for keys.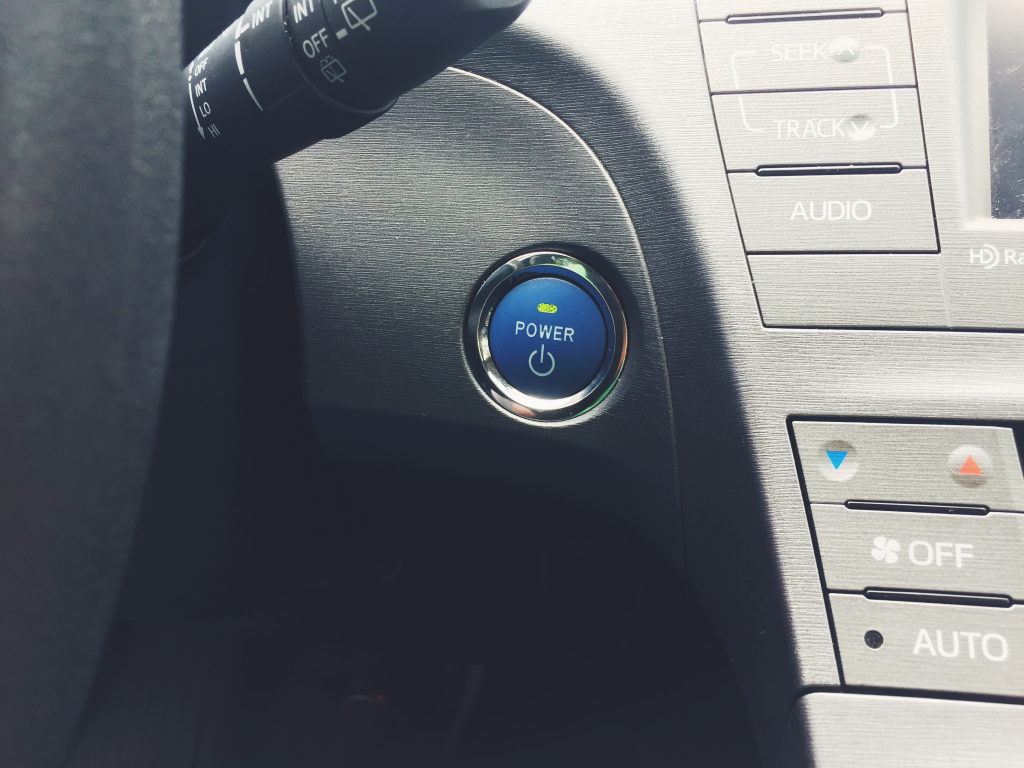 5. Easy on the Eyes: I don't care how functional a car is if it isn't cute then what's the point. That could just be my logic. I thought this was the cutest little car. I loved the color and the small size that allowed me to easily pull into parking spaces and I even was able to snag an electric car only space. I plugged in and went shopping. Going electric has its privileges obvs.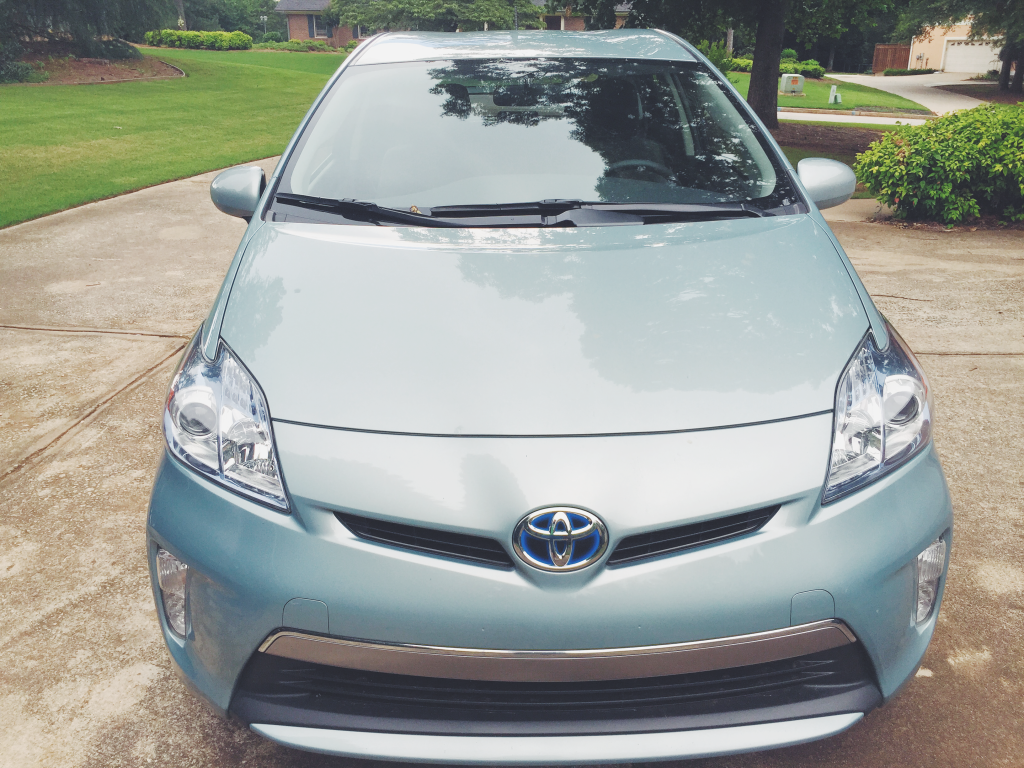 I was a little concerned about the space but the children fit comfortably into the back, Trina and I even took the girls on a day trip and two booster seats fit comfortably.
After my time with the car if financially feasible I think having a small car is a must have in every family. Now if I can just dig up the coins to get myself one I'll be doing good!
This month all of the Fab Top Five got the opportunity to test out vehicles. Be sure to stop by and see what each lady drove and their Fab Top Five Drives topic!
LaShawn @Everyday Eyecandy
Kita @ Kokoa Mag
Bernetta @Bernetta Style
MJ @ Fab Haute Mama