Here's the thing, I made this watermelon cucumber feta salad because this sweet tooth has to go!
So let's talk about the fact that I'm giving up white sugar….or at least moving toward that goal. I am in my second week and I promise my sweet tooth has been taunting me like a relentless bully. The struggles eliminating the hidden sugars are nothing in comparison to those Oreos in there that just keep calling my name.
See I'm not stripping the whole family….just yet. I'm trying to fine tune this new lifestyle before I thrust them into it. So the struggle has been how to curb and satisfy my sweet tooth.
*insert watermelon*
Love watermelon. L O V E.
I love salty stuff as well, stripped myself of that about a year ago so I thought what better than a watermelon, cucumber and feta salad. Sweet, salty and refreshing.
This salad has just the right amount of all natural sweetness and saltiness.
Super easy to make with just cubed watermelon and feta cheese ( or you could use crumbles) and cucumber. I'm not a huge fan of cucumber so I made sure to slice thinly and drizzled balsamic vinaigrette over the top.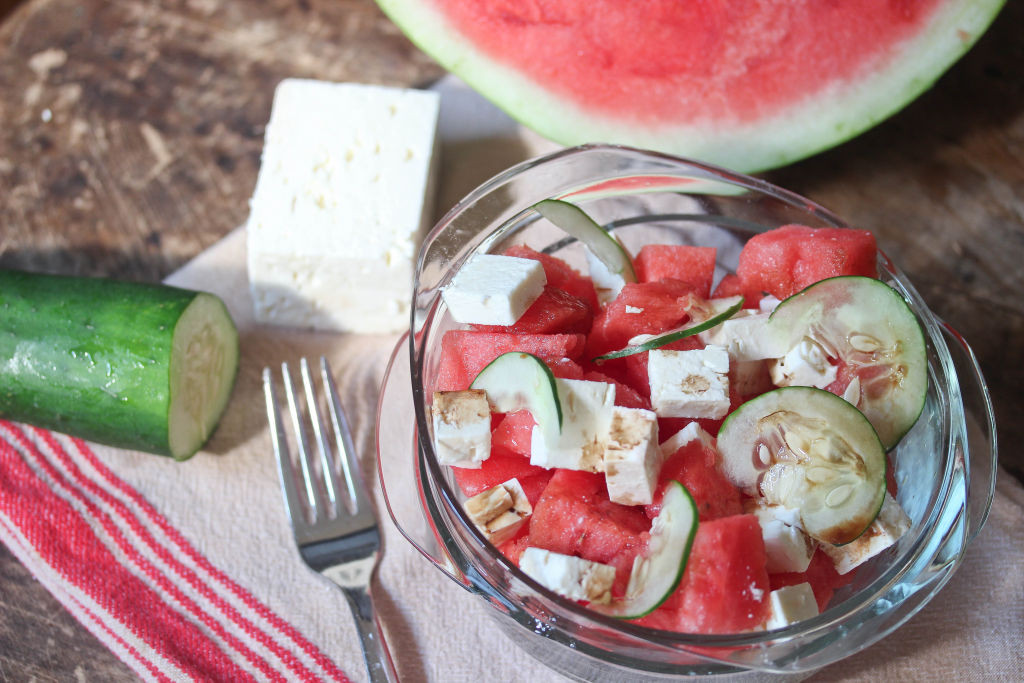 Watermelon Cucumber Feta Salad
Watermelon Cucumber Feta Salad
Prep time:
Cook time:
Total time:
Ingredients
Half of a ripe watermelon (cubed or balled)
3 cups cubed feta cheese
Thin cucumber slices
Balsamic Vinegar
Instructions
Combine watermelon, feta and cucumbers into large ball
Drizzle balsamic vinegar over mixture and toss
For extra garnish add mint or onion
And because I love all things watermelon, this watermelon guacamole recipe will be in heavy rotation all season long. Some chips, a cold drink and this guac is all I need for some evening porch sitting.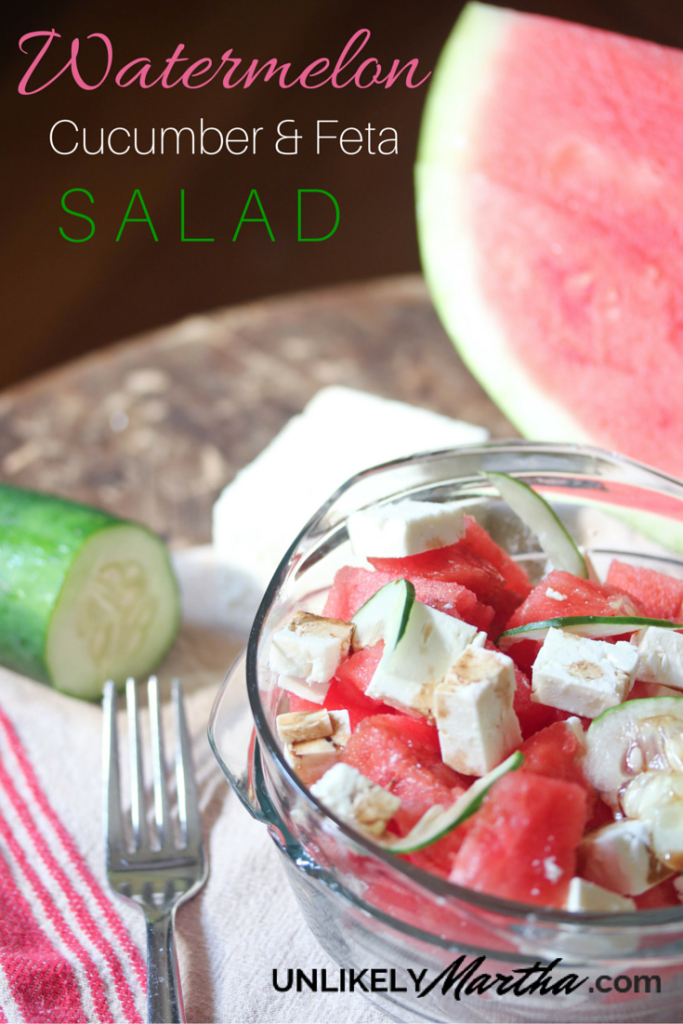 Are you a watermelon cucumber feta salad lover?