To keep some sense of normalcy around here, I try my best to get dressed daily. Somedays I do the most, some the least, but my goal is always to transform out of what I wore to sleep and try to pull myself together a little bit. I love fall, and my fall fashion needs a little reboot based on the pandemic circumstances we are in.
What I've discovered is that I lack some of the essential basics like good quality t-shirts, sweatshirts, leggings, sweatpants and loungewear. Since my family is planning to be in the house for the remainder of the year, I would like to get rid of some of my old things to make way for new comfy fall fashion.
Here is a round-up of some looks I'll be rocking this fall and winter. I've affiliate linked all of the items for your shopping pleasure, in the event you need to freshen up your fall wardrobe as well.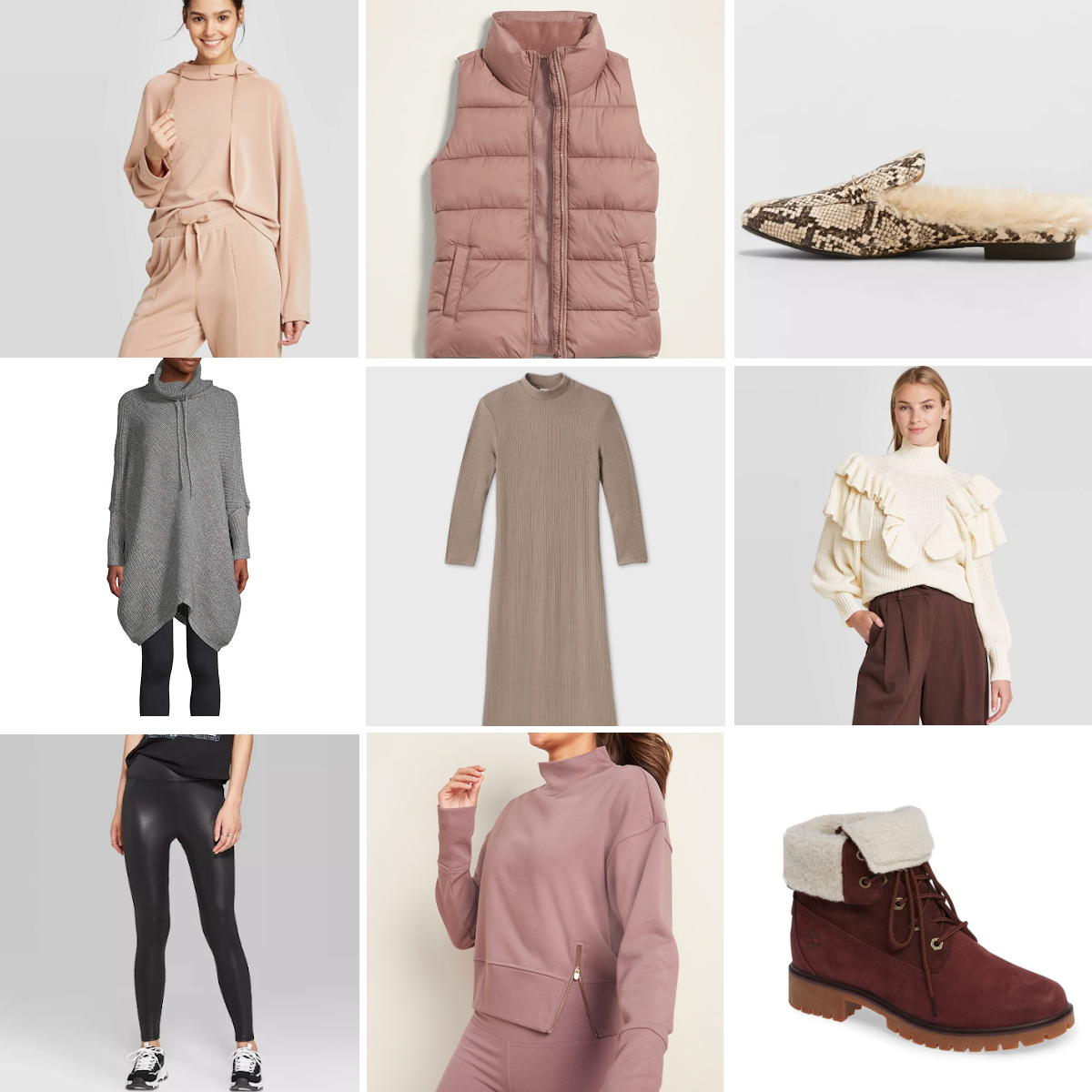 1.Target – Sweatshirt – $24 | Sweatpants – $30
2. Old Navy – Frost free puffer vest $30
3. Target – Faux fur mules – $24.99
4. Walmart – Turtleneck poncho sweater – $22.98
5. Target – Ribbed maxi dress – $24.99
6. Target – Ruffled sleeved sweater – $34.99
7. Target – Liquid leggings – $16
8. Old Navy – Sweatshirt – $30 Sweatpants – $25
9. Nordstrom Rack –Timberland shearling waterproof leather boot – $79.97