This post is sponsored by Kohl's. I received the included Carter's clothes as compensation.
Girls are so different from boys. Until this day, at the age of 11 my son will not fight me much about the clothing that I pick out for him.
The girl?
"I don't like this color…. What about this sparkle?….. OMG how cute is this?"
At the ripe age of 7 she know what she likes and doesn't when it comes to her fashion. Back to school shopping this year has been interesting to say the least. I'm slowly backing away and giving her free reign on certain brands that I feel are age appropriate and of great quality.
The Carter's collection at Kohl's was an option that she was given. She went right for the items she loved and while age appropriate they were indeed on trend. I only gently prodded her to select items that I knew would make great transition pieces into Fall with a little layering.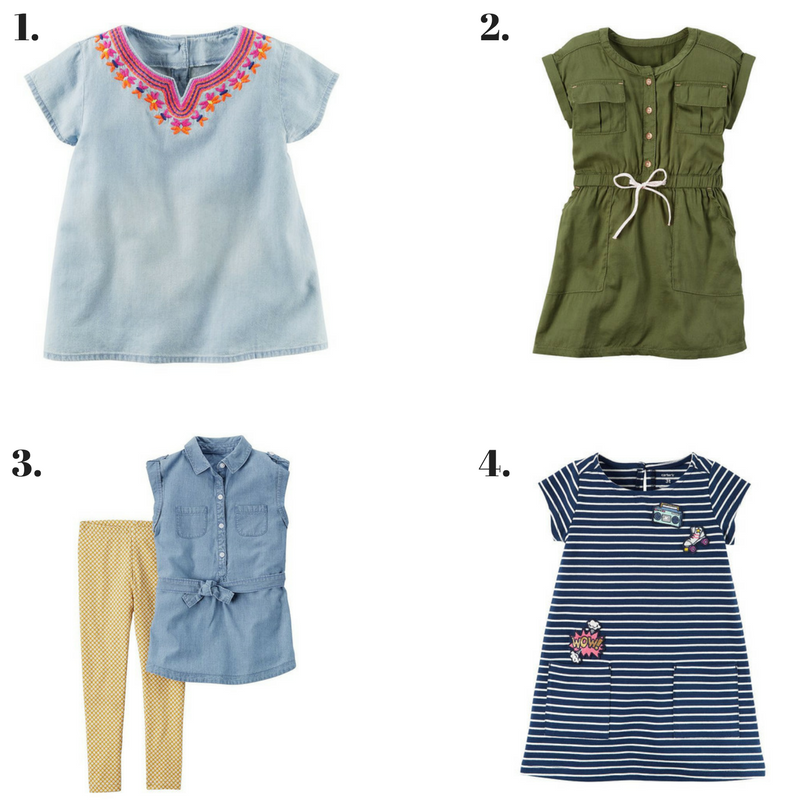 3.Chambray Tunic & Floral Leggings
4.Embroidered Patch Striped Dress
She takes her love of shift dresses and chambray from her mother, the whole apple and tree thing is working in my favor for fashion sense.
She is majorly crushing on the patch and pin trend. Please don't ask me how many of each I've purchased.
"This dress is soooooooooo adorable." That's her speak for this is my fave right now.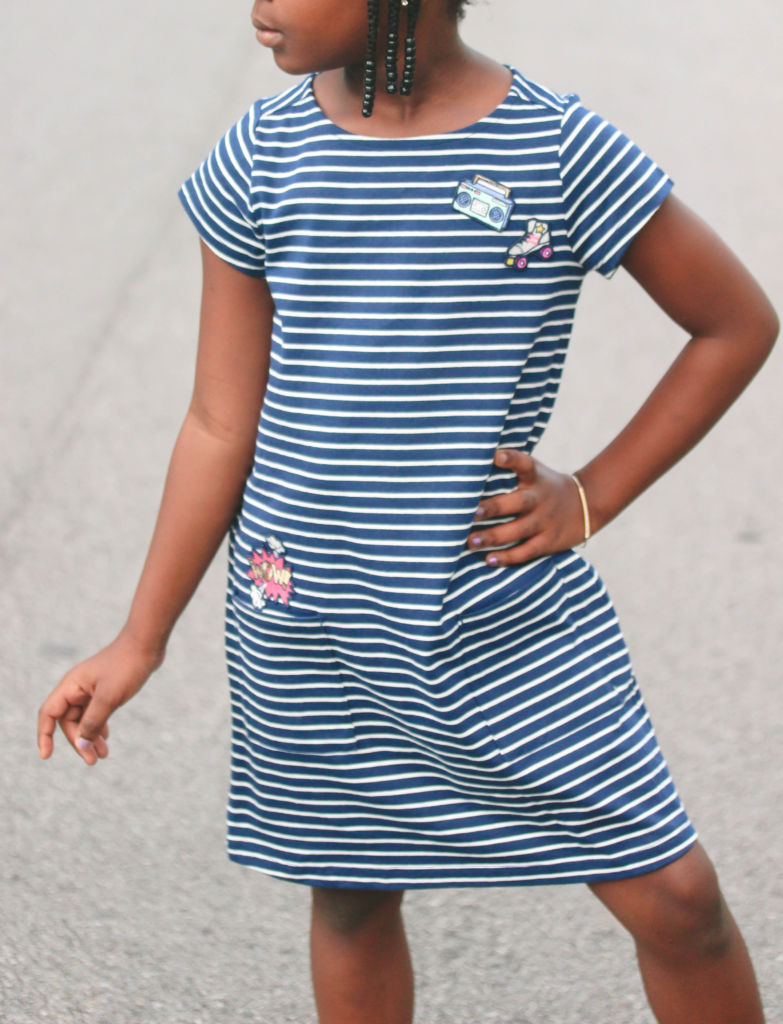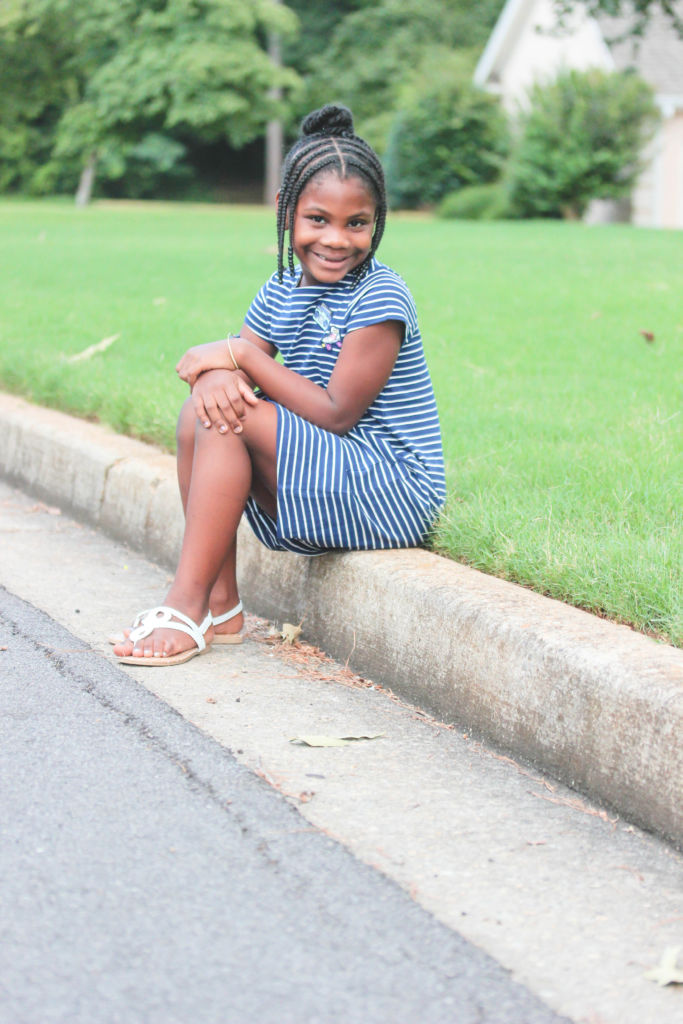 She no longer wants to leave the house without some sort of accessory on. I'm here for it.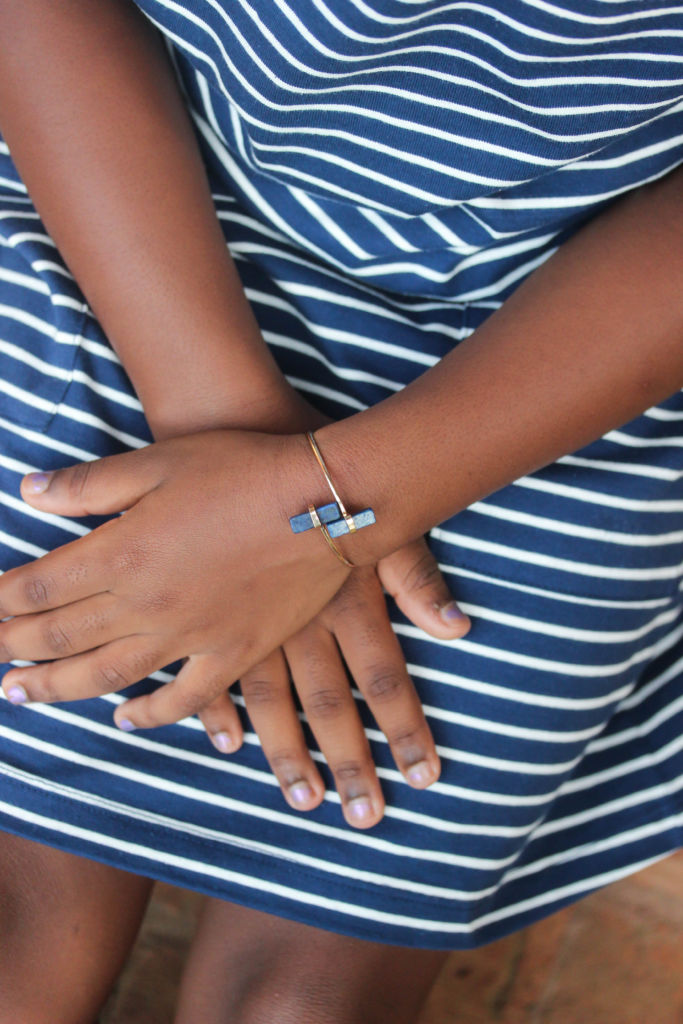 We had a great time shopping online selecting her favorite Carter's items on Kohls.com. The convenience was right up my alley, we were able to put items in the cart and the ones that were readily available in the store we selected for in store pickup and had the others shipped.
Kohl's convenience and Carter's quality makes for easy back to school shopping. From 8/04 – 8/20 take 40-50% off Carter's playwear at Kohl's and get $10 off $50 spent with promo code BTS10 on back to school categories.  Shop the entire Carter's collection here.
My blog may contain links to other websites. I am not responsible for the privacy policies of those other websites. When you click on a link, your information may be collected by those websites so I encourage you to read their privacy policies. Affiliate links are not associated with Kohl's