This is a sponsored campaign on behalf of Millennial Blogs and POM. All opinions are mine.
I love to run. I do. I just don't love to run in the cold so I have coined myself the "sometime runner" because I only run from February until October. Now is the time that I dust off my running shoes, and start eying new running gear because I'm about to take off.

One of my besties and I have agreed to run at least a race a month throughout the rest of the year together. First race is coming in March so I have to get back into gear and start training again. A part of getting back in the groove is stocking up on my running essentials to include bananas, protein shakes and POM.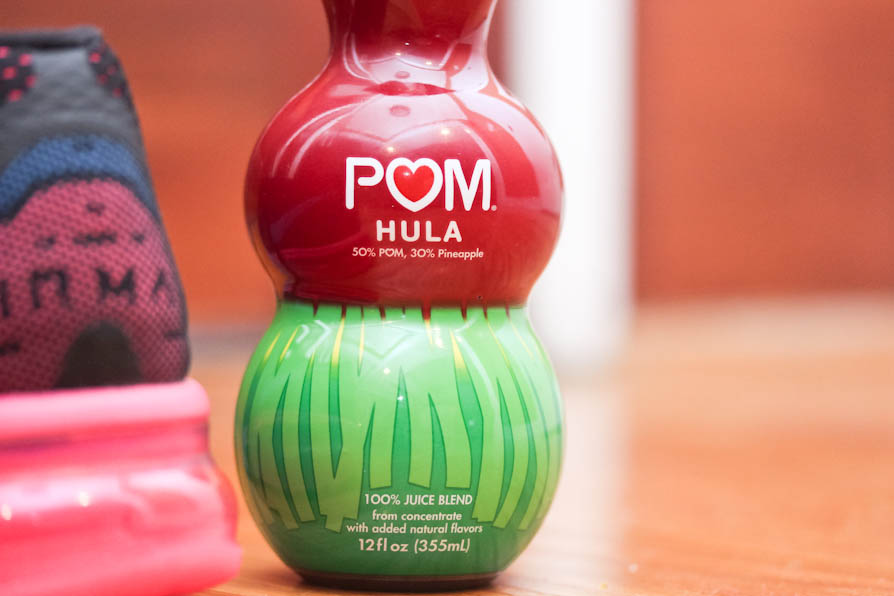 I'm not a huge fan of water so I often pour my Pom into my water or I down a bottle after my run. Who after running 3 miles doesn't want to taste a little flavor? I don't know about anybody else but after a long trying run I long for something with some taste and I like the light and refreshing taste of Pom.
As I'm starting to figure out how I'm going to fit running back into my busy schedule I know it's not an option so I'm not sure if it will be mornings, evening or a mixture of both that changes from week to week but I do know that I am excited about my impending running season….as if I am some sort of athlete coming off sabbatical.
I do know that the hardest step is the one out of the door.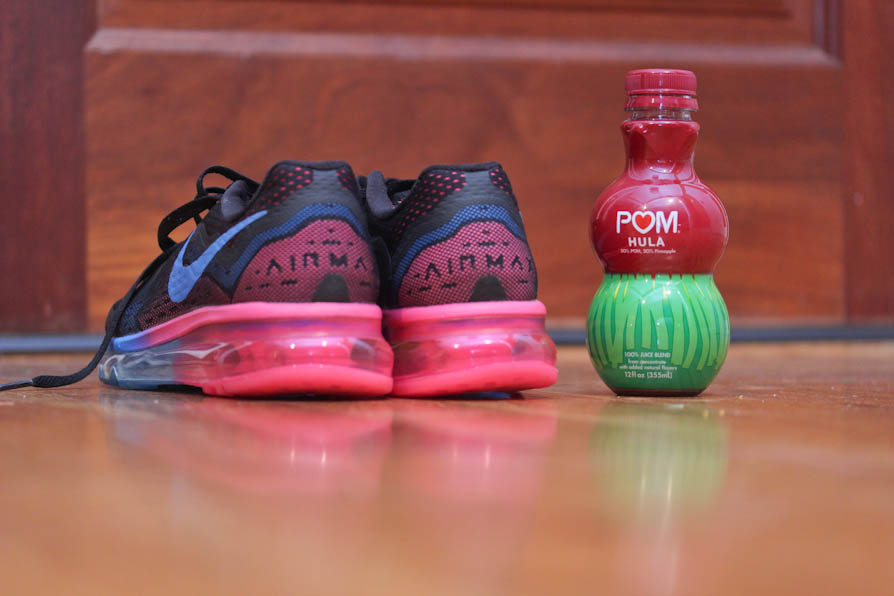 Becoming healthier is not an option for me, I am supporting POM Wonderful as they spend the next few weeks encouraging others to make the necessary changes in their lives to be #CrazyHealthy. If you want to join in the fun POM Wonderful is giving away awesome prizes for uploading photos based on weekly themes to your Twitter, and Instagram with the hashtag #CrazyHealthy. You can also upload directly to their Facebook page. The remaining themes are:
Feb. 2-8 #CrazyHealthy Runner
Feb. 9-15 #CrazyHealthy Team
Feb. 16-22 #CrazyHealthy Training
Feb. 23-March1 #CrazyHealthy Yogi
 Ready to get #CrazyHealthy?
Save $0.50
on any 12 oz or larger POM Wonderful beverage.