As a child, getting me to eat breakfast or any meal besides dinner was a feat. Well to be frank old habits die hard because I will still go an entire day with out eating, but back to the story. So this particular day not only was I starving but my Stepmother was cooking my favorite meal of fried pork chops, fried apples, cabbage and cornbread muffins. I probably hadn't asked less than a million times when was dinner going to be ready so  when she finally said come eat……..
Maaaaan, I went to doing a Sound of Music, Maria in the meadow twirl with arms open and all. Well I spun a little too many times and found myself stumbling and before I knew it I cracked my forehead on the corner of the wall. Needless to say I had to wait another 20 minutes before eating. I said all of that to say, my excitement for Fall is just as intense as that twirl and wall collision.
I've kept out of Hobby Lobby and most craft stores because their tendency these days to put up harvest decor months before time ruins the welcoming of the season for me. Now that we are in September I just can't contain myself. I walked the aisles of Michael's the other day with the silliest grin on my face making note of all the new fall owl  additions I plan to make and ordering an insane amount of Bath and Body Works "Leaves" candles that would make me hoarder certified.
First up is my fall porch. Here are a few of my inspiration ideas. The pumpkins will get added later because I don't want them to rot.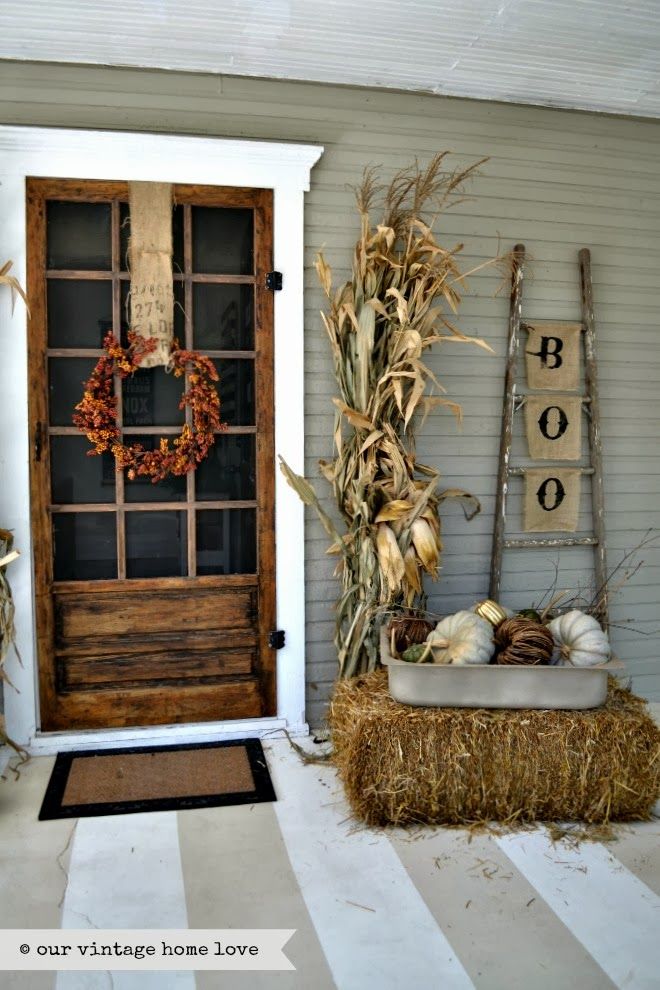 Getting at least one cornstalk for my mailbox, not from Kroger though. They wanted $20 last year. I'll find a farm first.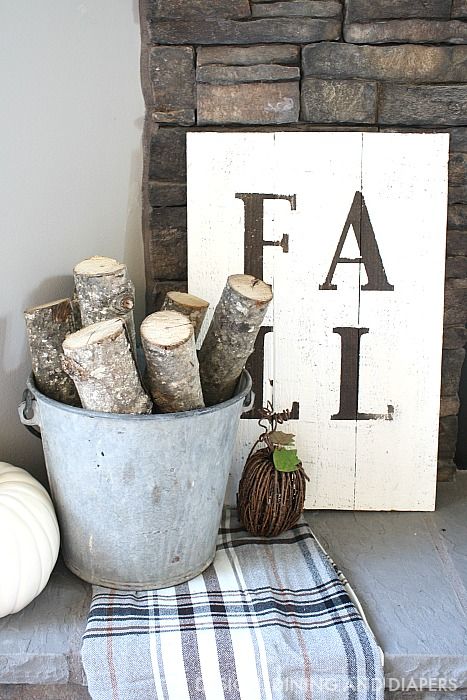 Wait until you see what my sign is going to say.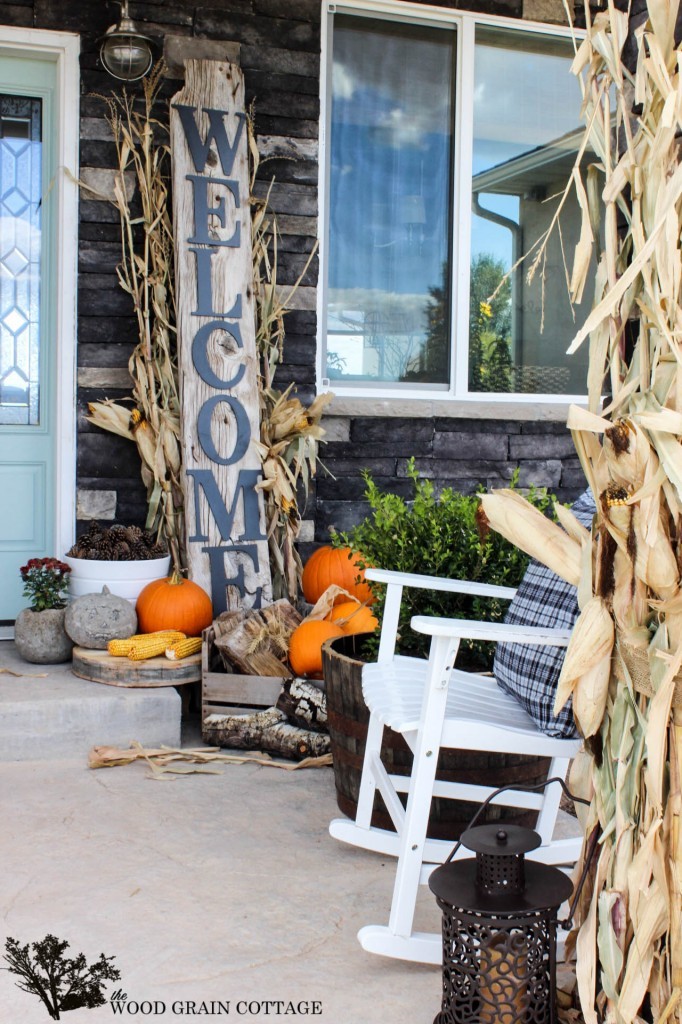 Pretty sure I want a big sign like that. Now to find a piece of worn wood that large.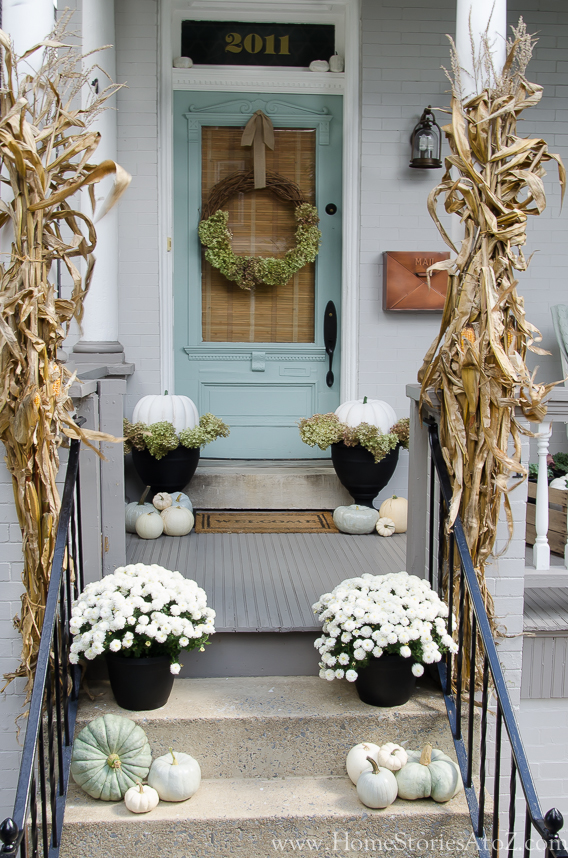 I absolutely love how shabby chic this looks. There will be white pumpkins….and mums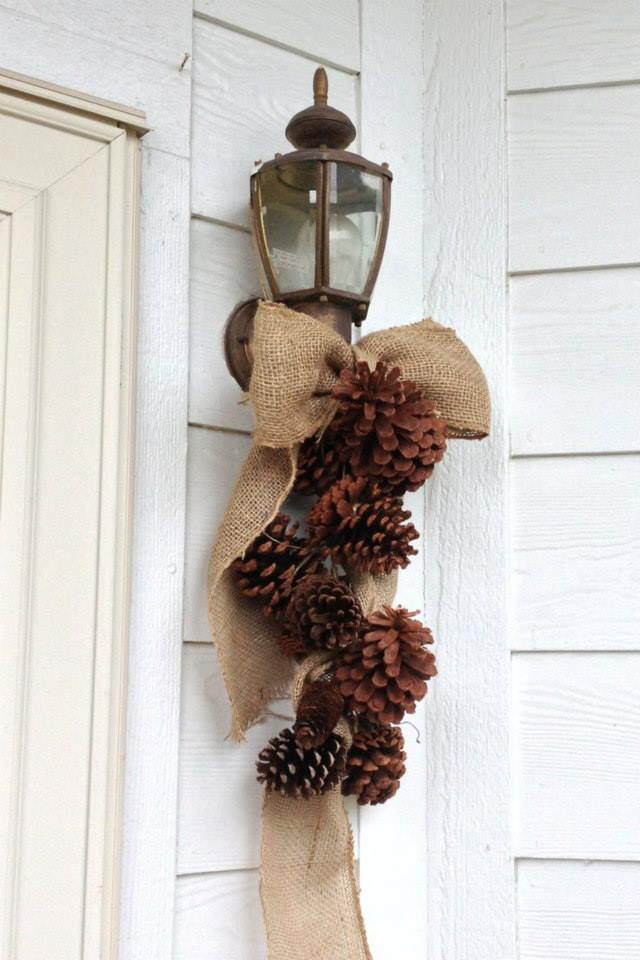 I have two lantern lights on either side of my door. This is an option after we brush off the spider webs and such
Anybody else ready for fall?
Oh….and keep your pumpkin flavored EVERYTHING. I like mine on the porch. Last year I had 10. I'm thinking of going big this year, 50 too many or nah?!!
This was just my take on Fall. Be sure to stop by and visit the other four ladies to get their take as the Fab Top Five is talking about all things Fall!
Kita| Kokoa Mag – Top 5 Things to Do with Apples this Fall
MJ | Fab Haute Mama – Top 5 Fall Activities for Families
Lashawn | Everyday Eyecandy – Top 5 Photos to Take This Fall
Bernetta | Bernetta Style – Top 5 Boots for Fall