As I approach my blog anniversary in a few days it's hard to believe that at the birth of this little speck of internet space my girl was only a few months old and my son was 4.
Today I sent them off to 1st and 5th grades respectively. Lawd, father time has no chill.
N O N E.
They were excited to say the least. The opportunity to catch up with old friends was calling their names and I'm so glad they were eager to answer. After two whole months of practically being with them 24/7 I was just as excited as they were. If you follow me on Snapchat and caught that "Get Out" then you already know!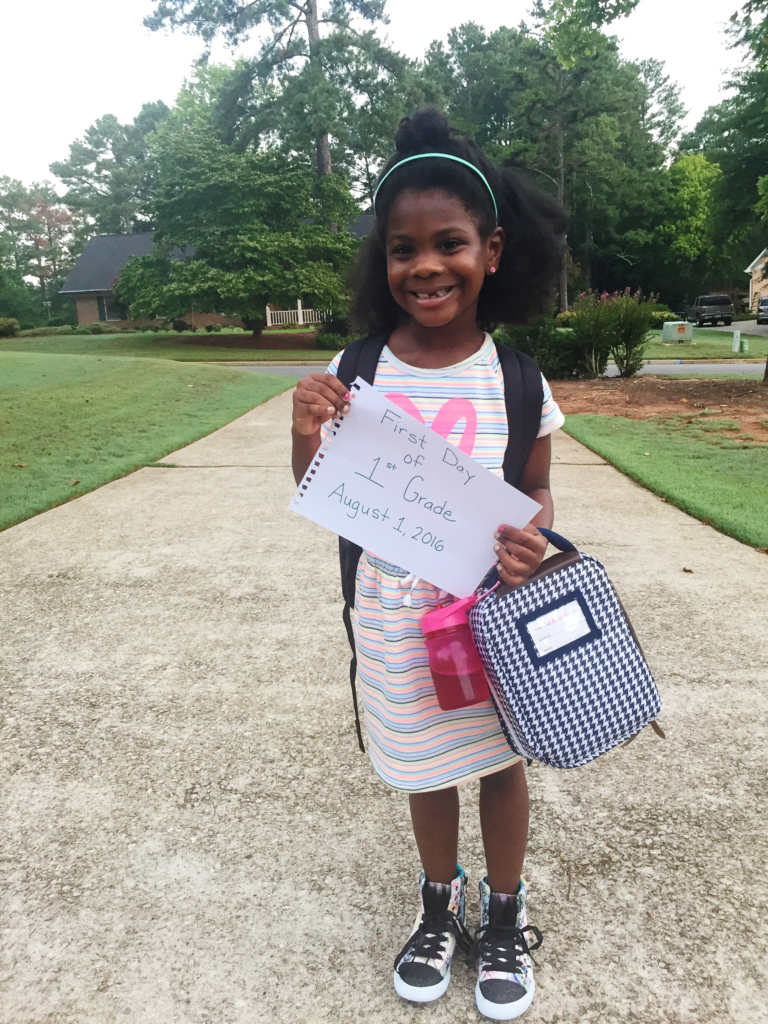 ….and if you want to take a trek down memory lane here is back to school 2011, 2013, 2014, and  2015
Save
Save
Save