Parenting is just down right difficult at times. Second guessing yourself wondering if the decisions you make will hinder them or  will they feel some kind of way about you when they grow up. The whole process feels like a shot in the dark at times.
Last year my husband and I made the decision to not force my son to play football when he brought it to our attention that he didn't want to play. I even wrote a post about the whole dilemma that got featured on BlogHer and I was heralded for being a great mother for standing by my son's decision. At the time we wanted to allow him the space to voice his desires knowing that we would stand behind and support him.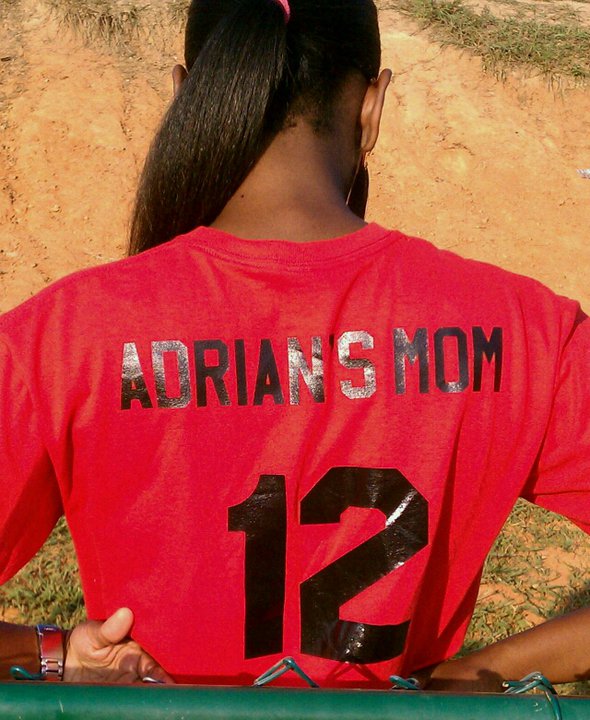 Fast forward one year and we are back tracking. He will play football this year. Again this year he stated that he had no desire to play but  we made the executive decision to suit him up, pat him on the bottom and send him on his way. I suppose it wasn't a we decision but really a decision that  I made and eventually convinced  my husband to get on board with.
See, my son's personality is one that is hard to describe. He is that kid that will challenge his father and I until we see red. He is that child with a level of curiosity that will have me searching the internet for answers to give him. He can read 4 grade levels ahead, and can clearly articulate his thoughts, and let's not forget setup an Instagram account against my wishes.
My son is an intellectual. It comes natural for him but he is not tough. He is awkward when he runs, and he is just challenged all around when it comes to physical athletics. This is fine but I feel at this time as parents we wouldn't be doing him any justice if we didn't see to it that he tries to come out of his shell and become a little more athletic and aggressive.
Not to fall into gender stereotyping that all boys should be jumping off sofas and tough but I do feel there is a certain level of toughness if you will that males need to possess to make it through this age of bullying and such. Following this Trayvon Martin travesty I ponder as a mother about how aggressive I want him to become but I do know he will need a certain level of it to make it as a boy and later a man in this world.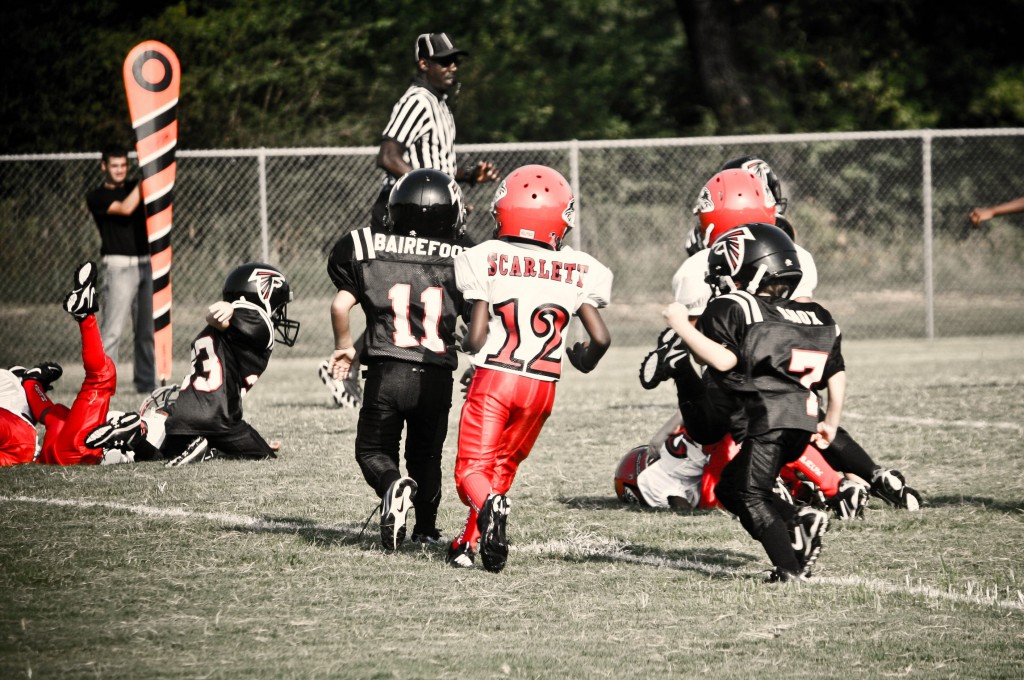 Yes, I know football is not the definitive factor or sport in creating tough boys but I think it will help. I know some people will disagree with me in my theory but I came to realize after talking to him over the past year that his desire to not  play last year was because he was afraid and didn't want to put forth the effort needed to be good at it. Hopefully this lesson will teach him that fear isn't a reason to not do something and that even though you aren't good at something if you keep at it, giving it all of your effort you will get better. You will either get better or get a definitive understanding that certain things are not for you but fear shouldn't be allowed to make that decision.
We'll see. If he doesn't want to play next year we will more than likely respect that but for now he's playing and I get to hang out with the rest of the football moms.
Would you force your child to do something they didn't want to do if you felt it would help make them a better person in the long run?