My goal was to have the room completed by the start of school. I didn't meet that deadline, what's new. However I do get an A for almost. By the first day of school the desk was attached to the wall and there were chairs.
Although I'm not totally sold on the wall color that the previous owners left, I needed to pick my battles and at the time we were in the process of painting Addison's room and heaven knows the effort was more needed there so the color stays for now.
The original chalkboard was a little short for my liking so I took a little painters tape and added a few vertical inches before painting over the entire surface with chalkboard paint.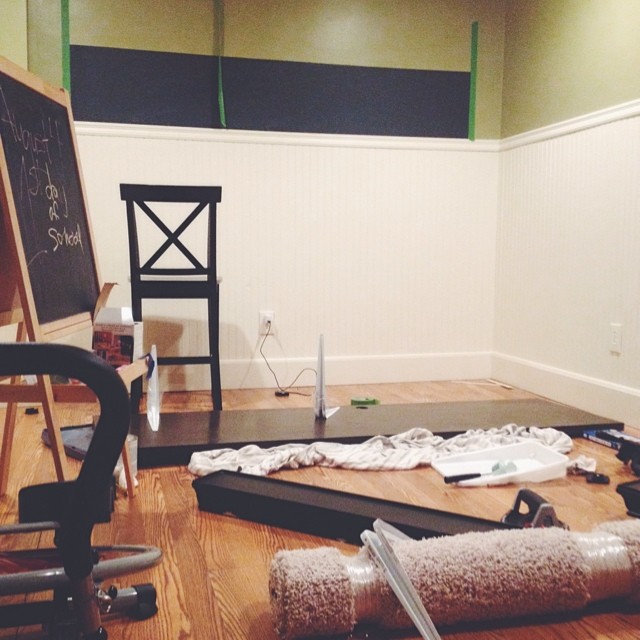 Once it was painted, it just looked blah and needed a border. After pricing trim, and then going to look at some school supplies it hit me to do the border with about 14 wood rulers at $.25 a piece. WIN! I attached them through the ruler holes that were already there with black finishing nails that blend into the chalkboard paint. When I say those rulers are holding on by a wing and a prayer….believe me the first time. At least they are above the desk so there is no need for anyone to get close to them. I did walk in this morning and a few were on the desk.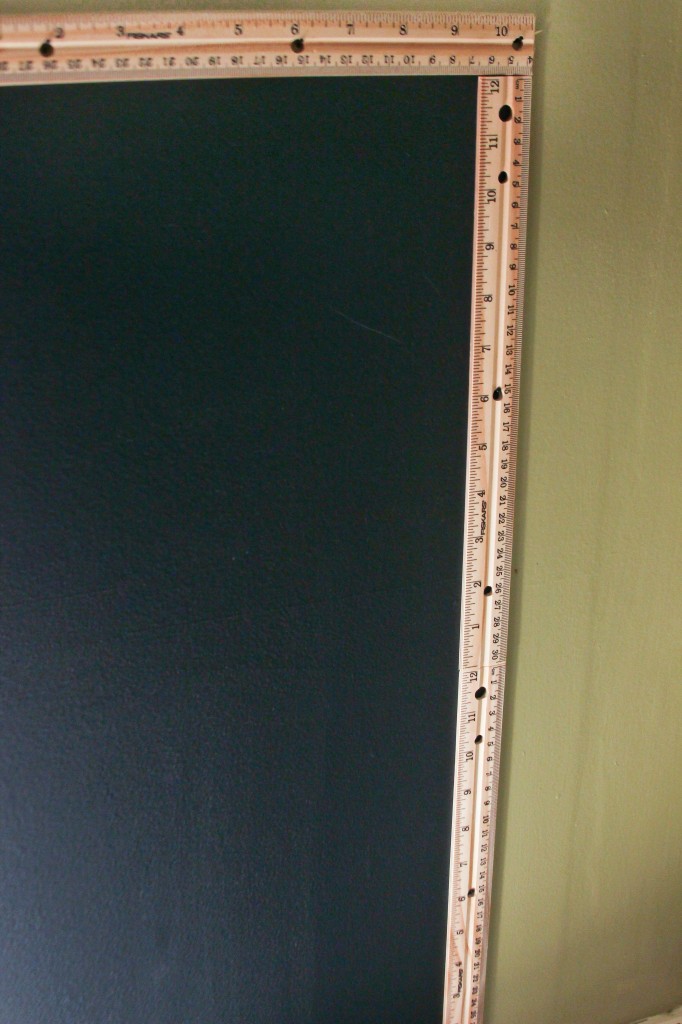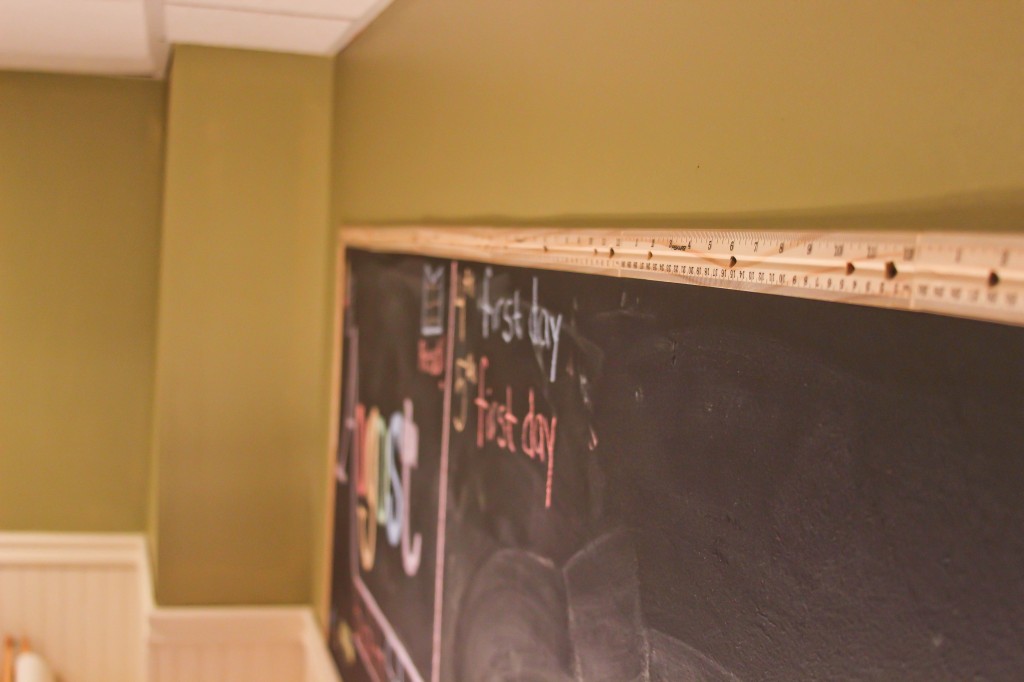 Mr. took the desk and attached it to the wall with a few brackets. Now that the children are using it, I see that some additional support is going to be needed. Not sure if we'll add legs or two additional longer brackets.  That fix is currently moved up on the list. Will probably have that adjusted by the end of the weekend. I want to make sure it doesn't come off of the wall.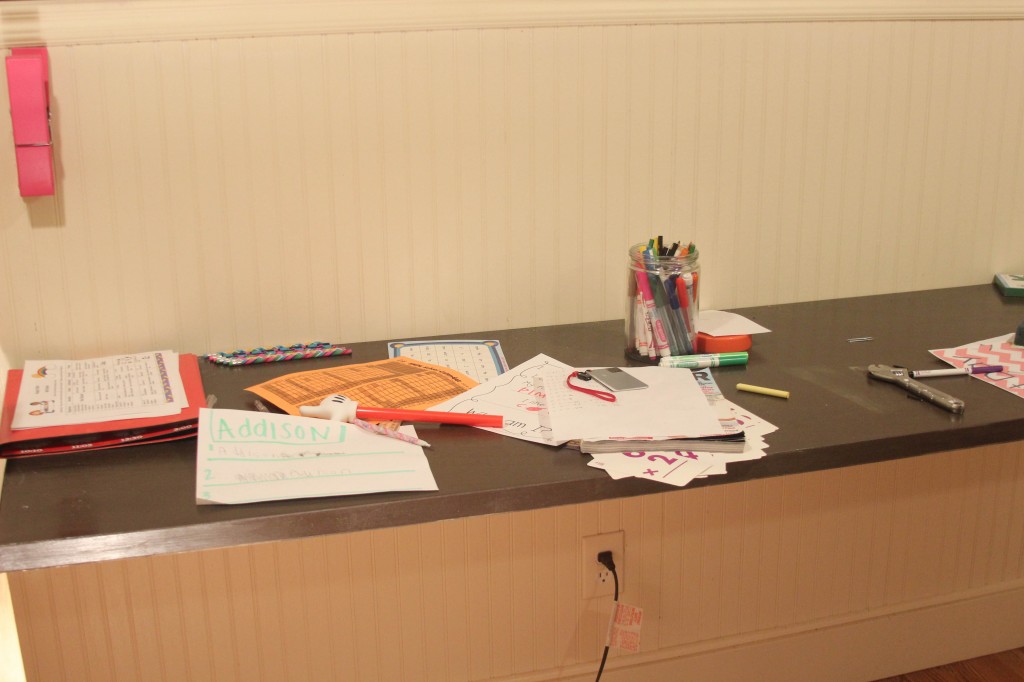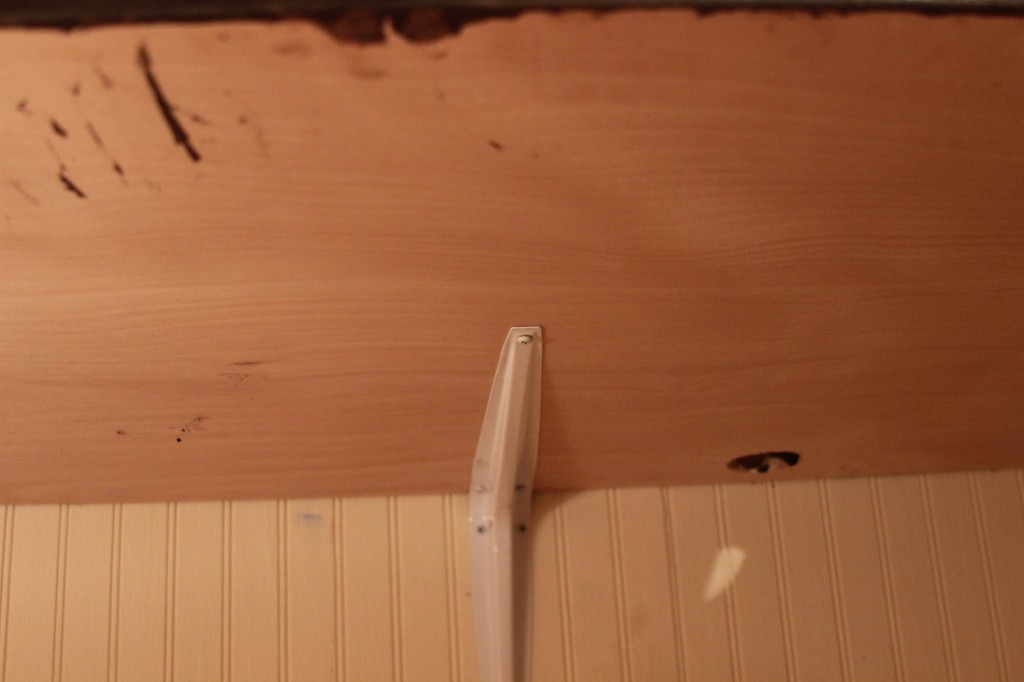 The chairs posed more of an issue for me than they should. I'm a drama queen, and sometimes I just get extra CHEAP. The chair search was one of those times.
I was going to pay $40 for two chairs from IKEA until they were sold out. Since I was trying to stay within a budget I thought it might be a good thing to look around and see if I could find some cheaper options. The chairs at IKEA finally were back in stock but I didn't feel like driving down there. On Sunday I said to myself, let me go look in Goodwill. I found these two sturdy beauties just sitting there at $8 a piece. I'll recover the seats. I'm thinking about painting them but the more I look at them the more I'm thinking I'll leave them the natural wood color. We'll see.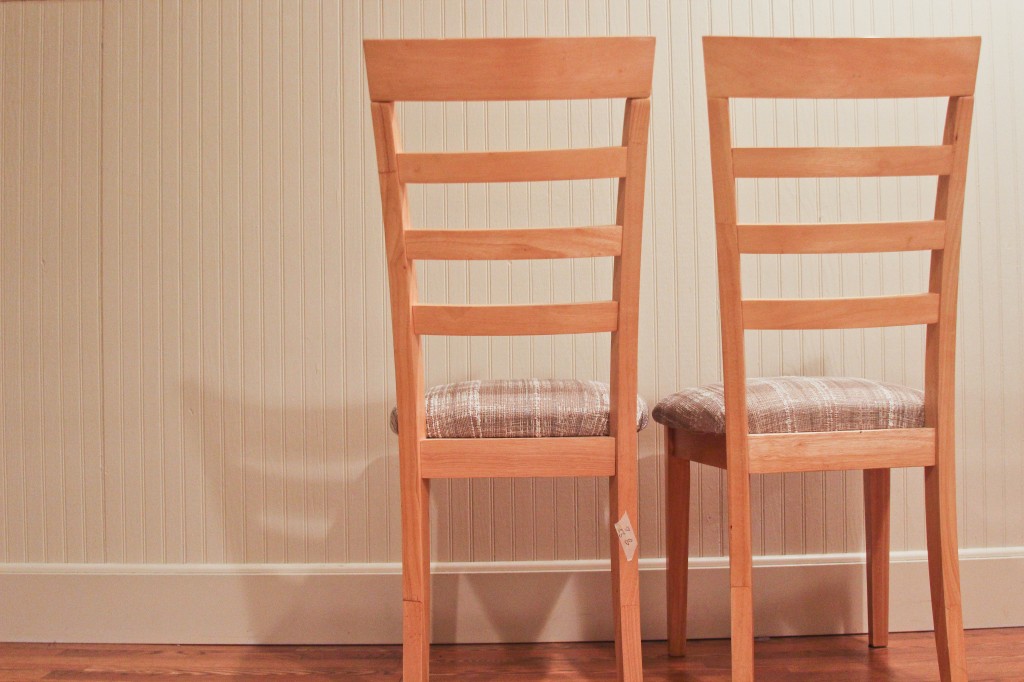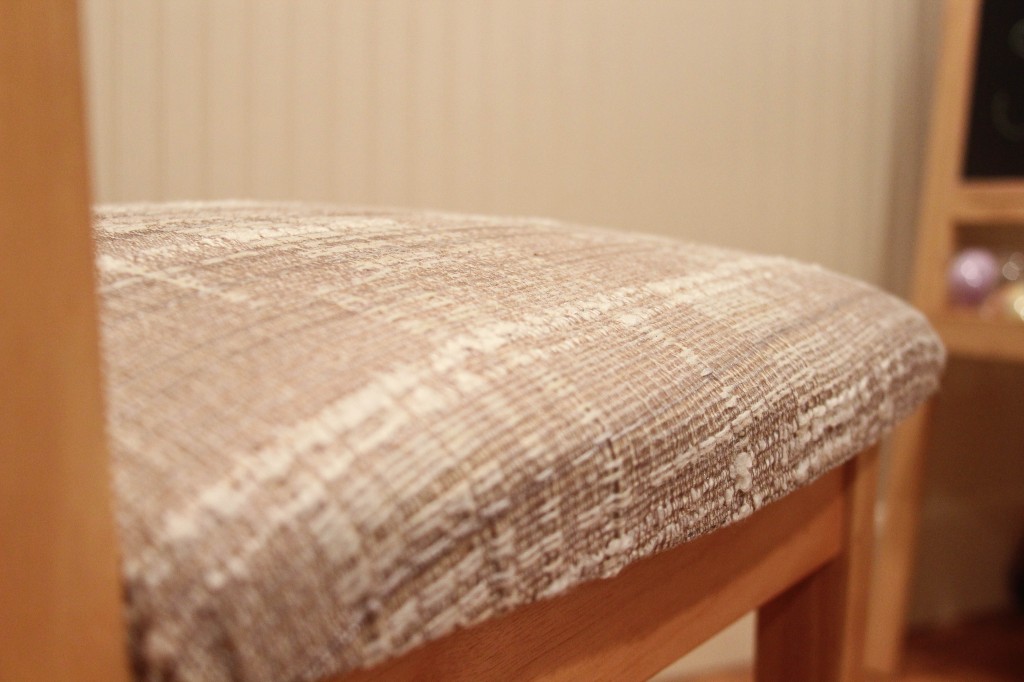 The children have already begun using the space and I've transported all of their toys out of their rooms downstairs and it makes a difference in keeping upstairs tidy. Now to get storage for the rest of this stuff.
Here are a few more looks as it stands right now.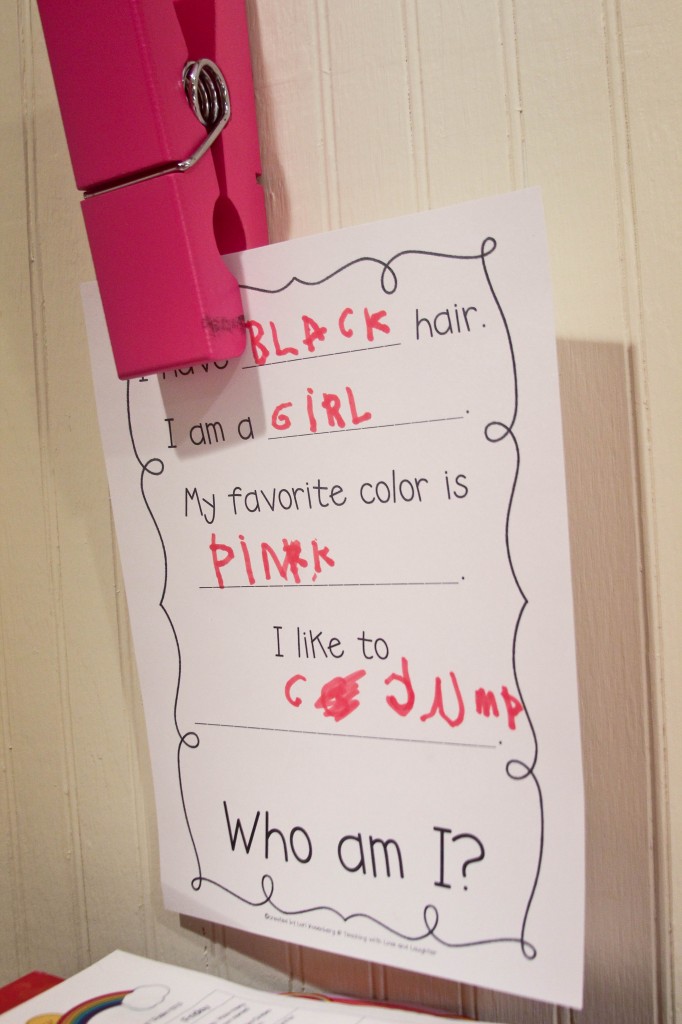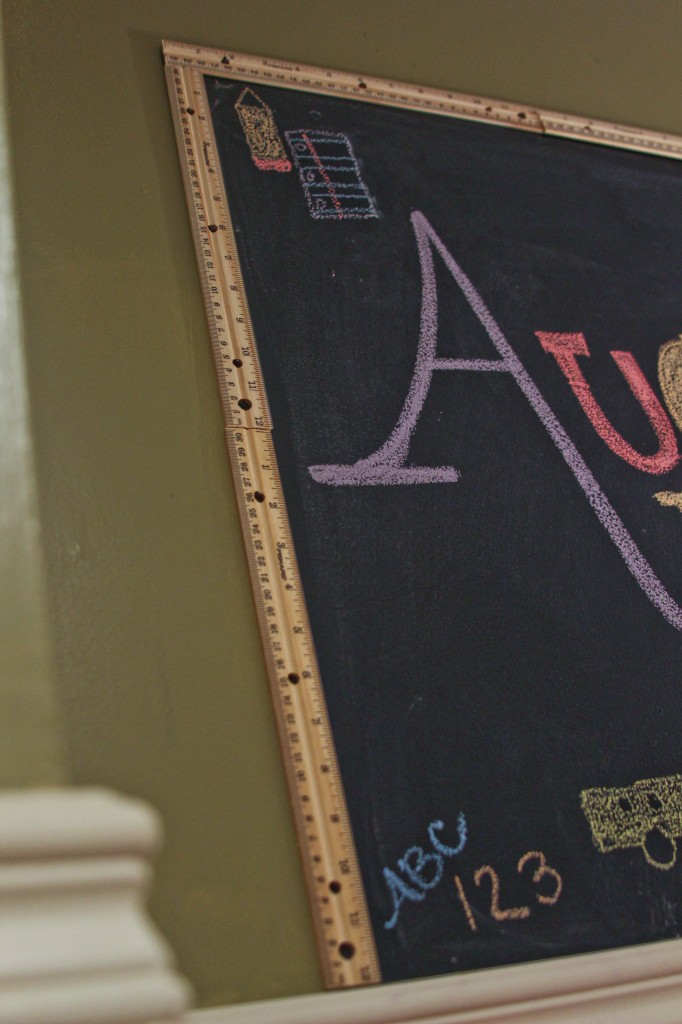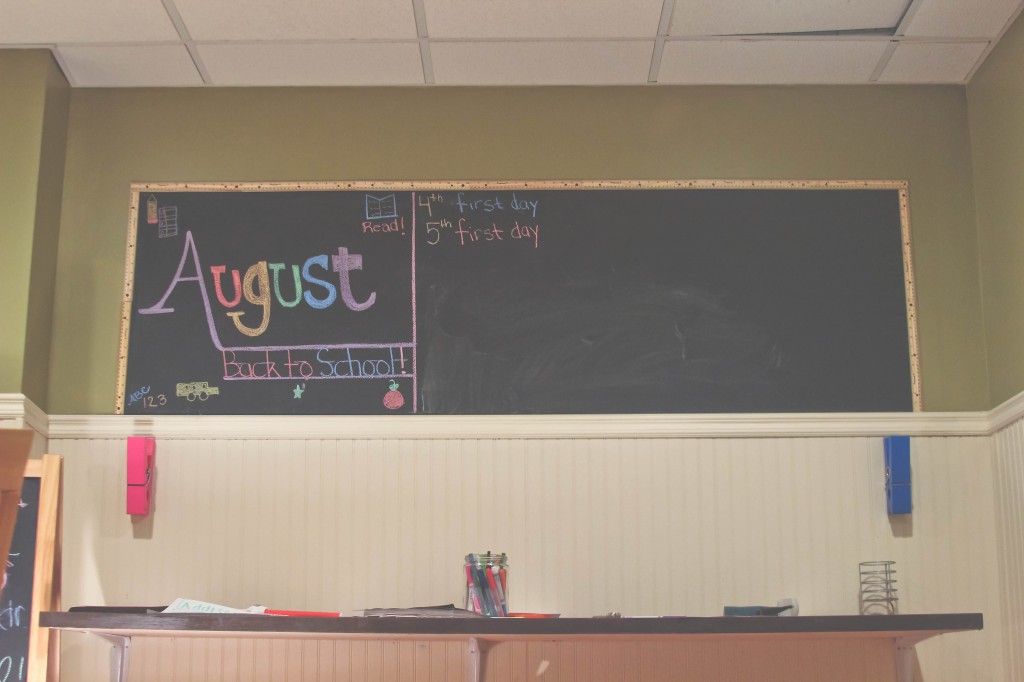 Every month I plan to draw something indicative to the month/season. Addison wanted to know why I put a cherry on the board. Told her it was an apple, she said no it isn't. I guess I need to brush up on my drawing skills.
I'll be back at the end of the month with the reveal. Watch.