So remember all of that work I did to change the old exercise room into a homework/playroom for the children? I'm glad to announce that unless I force them downstairs  they have decided not to use it.  Like at all. I mean August is still up on the board, that's how much they haven't used the space this year.
So guess what? Go ahead.
I'm turning it into my office.
My husband and I currently share an office space but he likes to listen to ESPN and music while he works while I would rather not. As good over compensating parents, we thought it would be nice to make sure the children had a space of their own, outside of their rooms while him and I share a bedroom and an office. Parents these days…
For the past month I have been encouraging them to go down there and use the room and they won't. So the new plan of action my husband and I came up with is they will get desks in their room and I will get my own space.
…so you already know the minute I go down there and ACT like I am enjoying myself they will be right on my heels. That is where I will shut the door in their face and send them about their business.
While we are still working on the mudroom/coat closet, I am starting to plan for my office space. I am going to use the leftover wall paint color from Addison's room and take the floating desk down. Those will be the first changes made to the room. Not really sure of the color scheme or any of the décor that will go in there but I am excited to have a pretty space for all of my things.
Here is some inspiration I have for the room:
Desk and chair.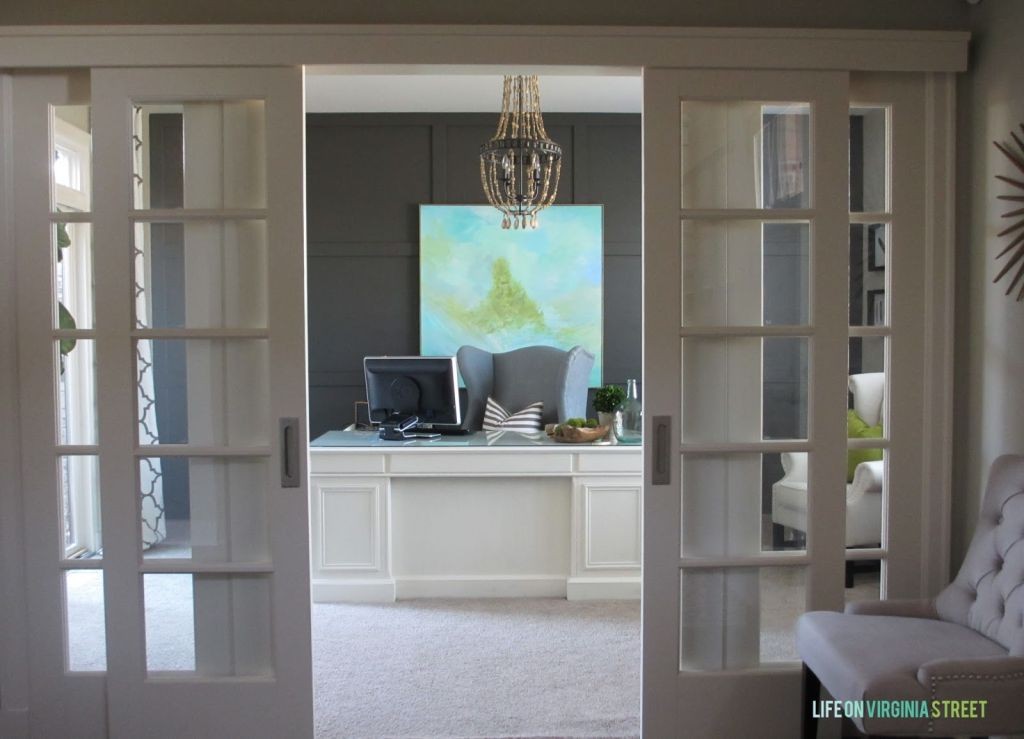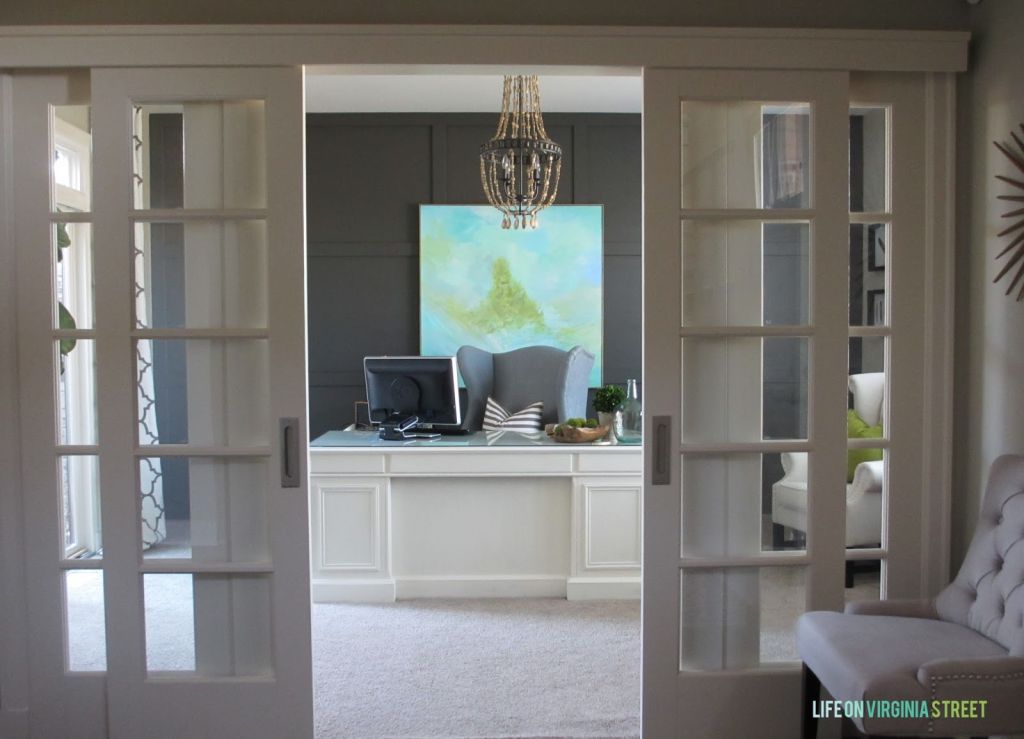 Since there is already a chalkboard there and I love chalkboard walls.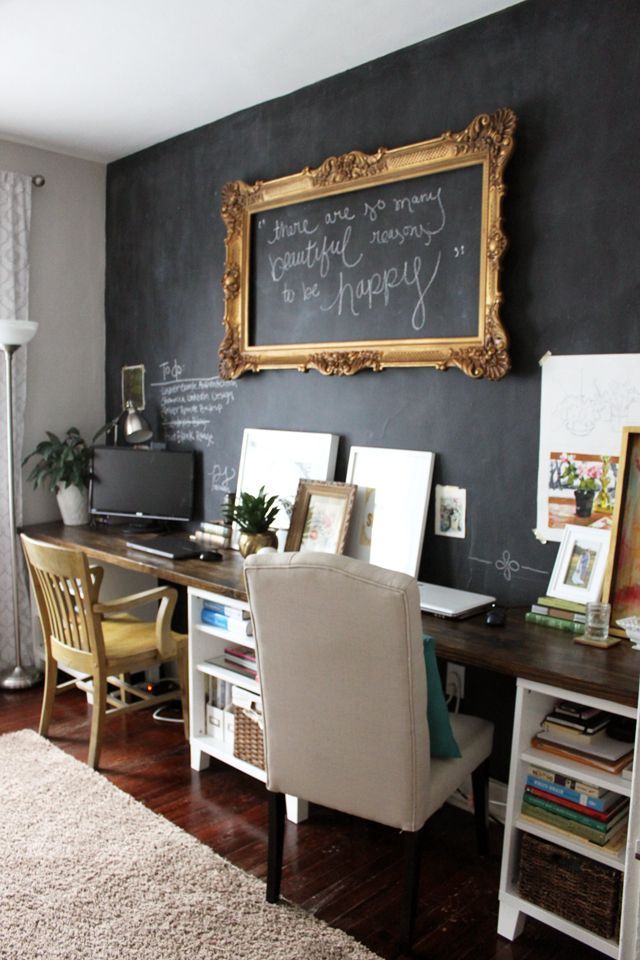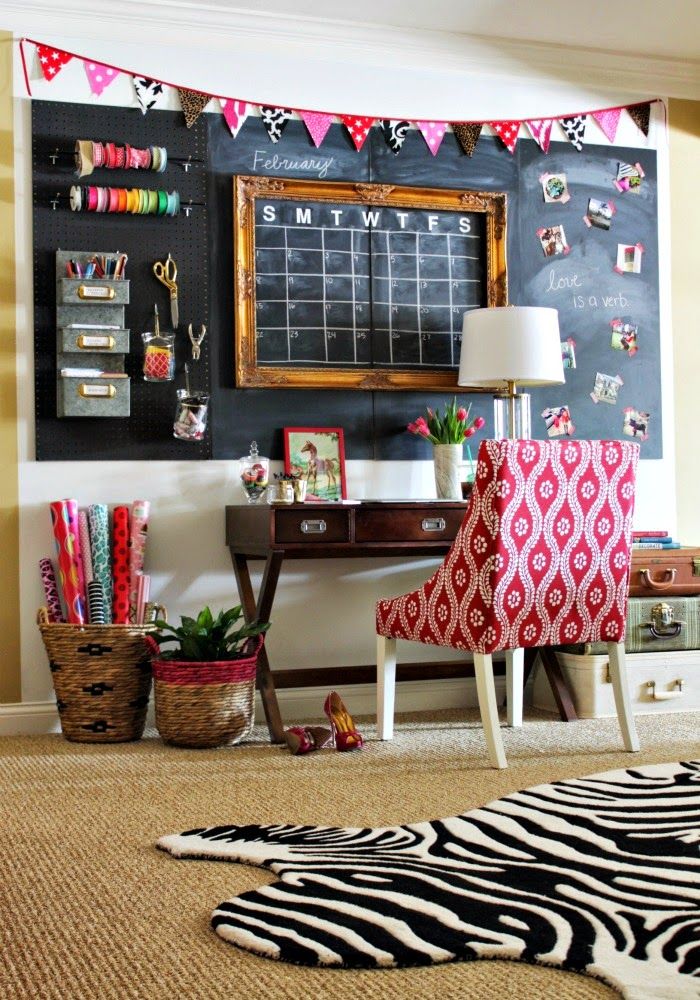 I'm so excited for this little space. I am thinking about putting one of those locks on the door that only open with your fingerprint.
I've got a few DIY projects going on right now and will be sharing them in the next few weeks, now that I finally have time to work on them with the children's sports being done. More home posts on the horizon.
Do you have a quiet space of your own?