This week's project 52's prompt was "My Favorite." Outside of my obvious favorites like God, my family, and friends I thought I would use this week's post to highlight some of the items that are currently on my faves list.
Books.
These are the books I'm reading right now, and I won't talk about the rate that I keep adding books to my to-read list as if I have tons of time. I recently joined a book club in my neighborhood, so I'm hoping to finish "Becoming" at within the next week so I can get started on our book club selection in time for our next meeting.
Red lipstick.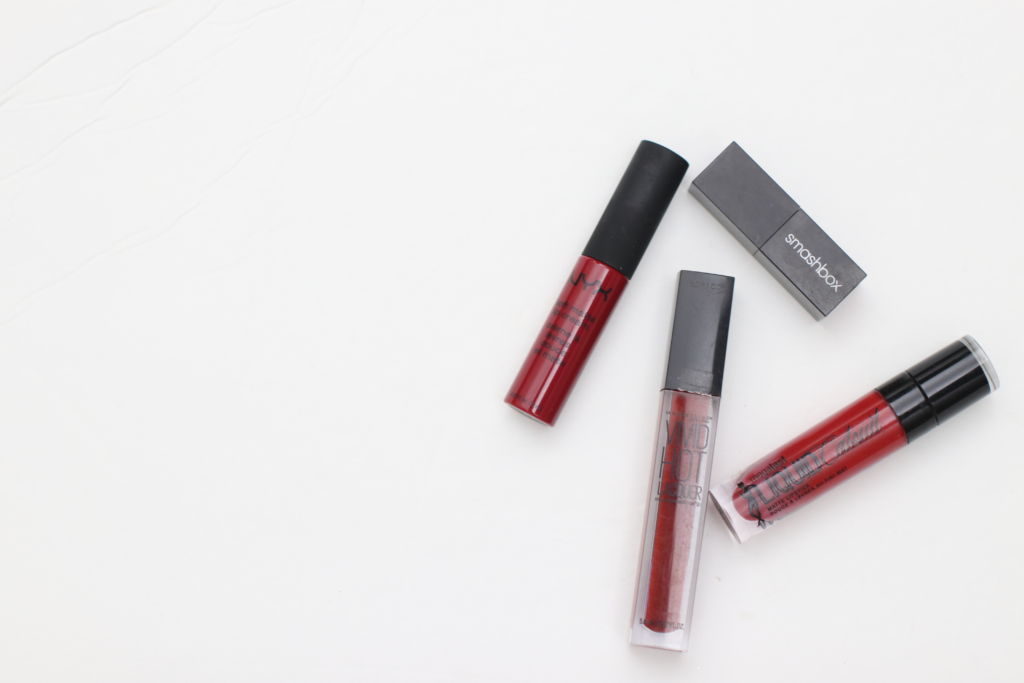 I love a good red lipstick. For months my old favorite has been Missy and Fierce (930B) from the Wet and Wild Liquid Catsuit line. It's about $2.99 at the drugstore. It's absolutely amazing, it's the one you more than 9 times out of 10 see me wearing. I've recently fallen in love with NYX (SMLC10) Monte Carlo in soft matte. I keep no less than 4 red lipsticks in my purse at all times.
Copper tea kettle.
Thanks to a few good friends, I've fallen in love with pour over coffee. I figure it would taste better if I got myself a fancy kettle to boil my water in. Grabbed this one from Amazon and I LOVE it. It's so pretty. I almost feel like I need to get into loose-leaf tea to get more use of it.
Mrs. Meyer's products in the scent Basil.
I've recently fallen in love with any Mrs. Meyer's product in the "Basil" scent. While I'm not new to the product line, I discovered the scent when my favorite, which WAS lemon wasn't available. I've recently ordered a variety of scents from Grove Collaborative so stayed tuned. There may be a new favorite on the horizon. But for now Basil is it.
Fine-Liner pens.
For Christmas I received two sets of these fine-liner pens. I put them on my Elfster list for a few gift exchanges I participated in, and lucky for me I got the exact same gifts twice! I absolutely love these pens.
Gold earrings.
Cute earrings are high on my list of must haves. I picked up the smaller pair from Burlington, and the thin hoops from Ross. Combined I paid no more than $10 for both pairs, I'm sorry if you are tired of seeing me in them. I love them.
Dollar Tree precision ink pens.
Nothing makes my heart happy like a good ink pen. Those fine-liners above aren't perfect for everyday writing, but these precision ones from Dollar Tree are. The fact that these come 2 in a pack for $1 make them even better. If you pick some up, make sure you get the ones that say "precision" there are ones that look similar but they are NOT the same. These hands down are on par with a few of the more expensive pens. They only carry these a few times a year. Stock up.
As of right now, these are 7 of my absolute favorite things. While simple, they bring me joy daily. What are some of your favorite things? I'd love to give them a try.
This post contains a few affiliate links. If you purchase from the links I will make a few coins.