If you are anything like me and let out an audible yelp when you see a Bath and Body Works 2 for $24 candle email in your inbox, then like me you may have tons of perfectly good glass jars laying around with old candle wax sitting in the bottom of them.
While you can grab a glass jar for as low as a $1 from the store, in the mindset of being environmentally conscious why not just reuse the ones you already have. I've tried a number of methods and finally came across one that is so simple and easy and gets the wax out within minutes and without a mess.
I have more than these pictured but for the post we'll stick to 3.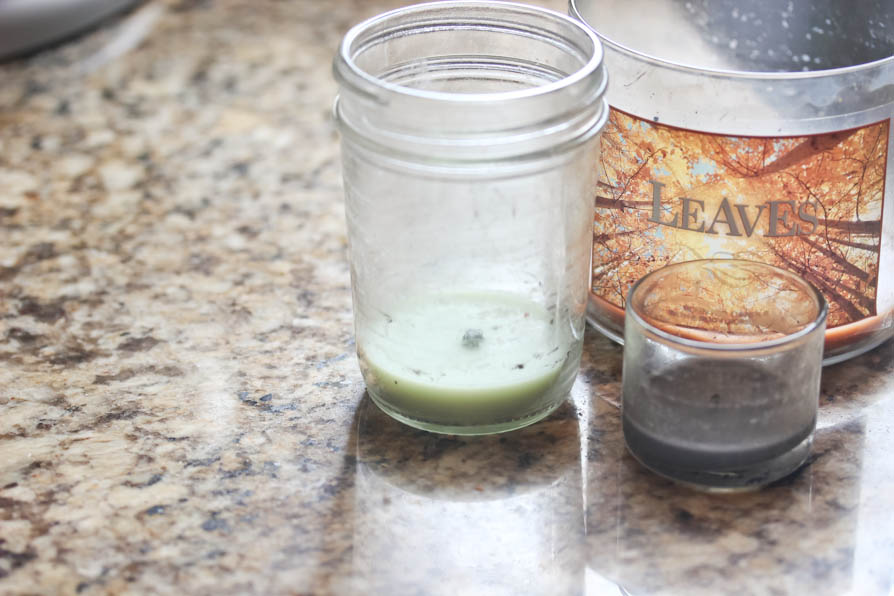 Start by boiling water in a pot. You don't need much water because you don't want the water to seep into the candle.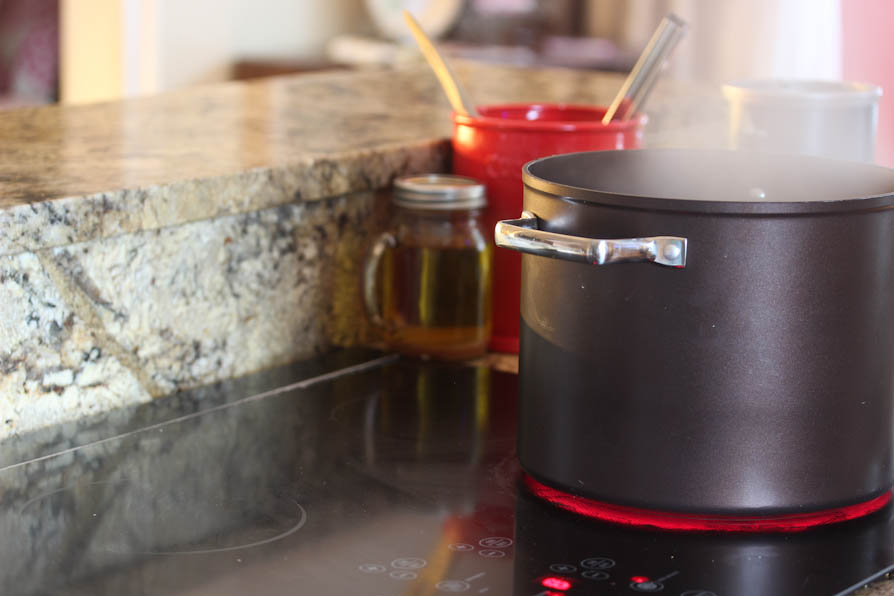 Once the water boils, remove it from the heat and carefully place the candle in the pot.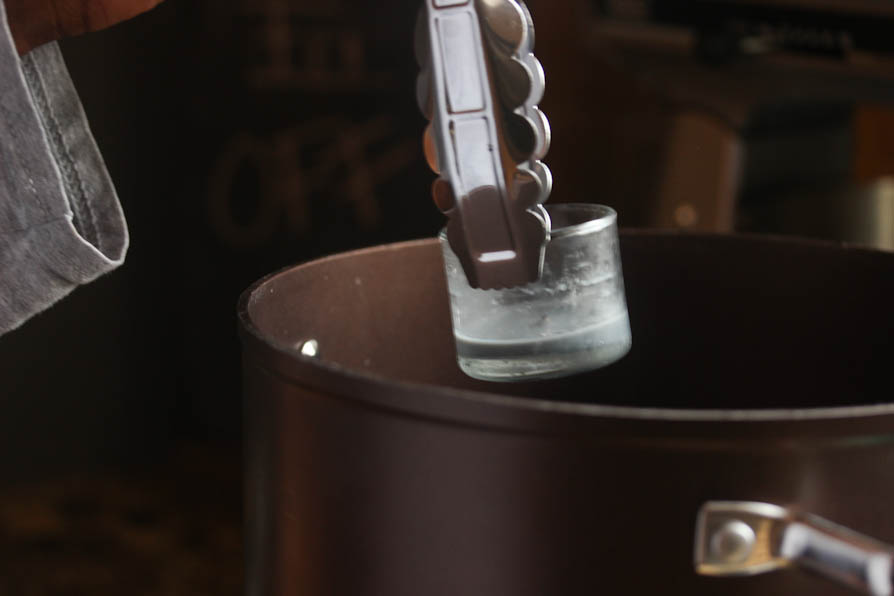 Within minutes you will see the edges of the candle begin to melt. With tongs, carefully remove the jar and turn it upside down. You may have to give the bottom a few taps, or sit back in the water a few times before the wax pops out.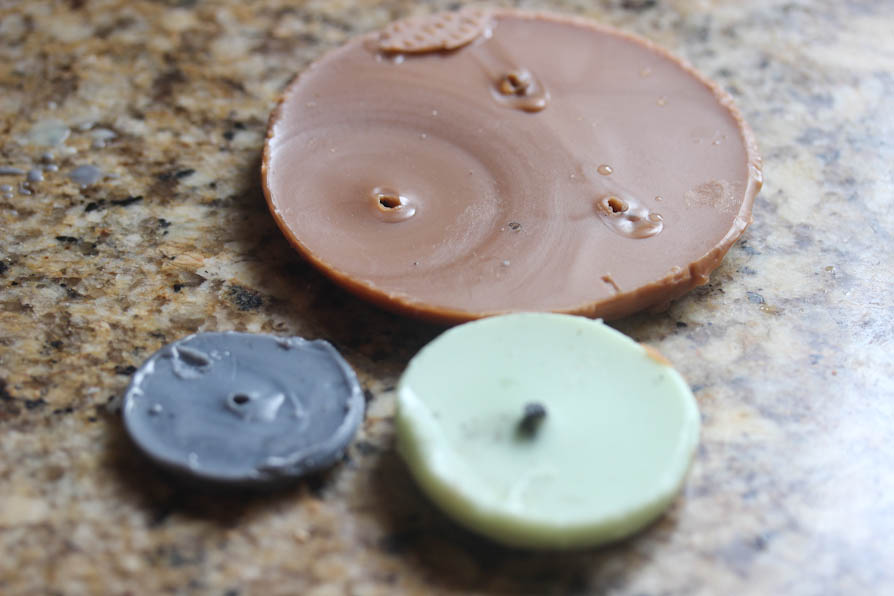 I plan on keeping these and using them in my wax burner in the fall. Once I got the wax out, the jars still had leftover pieces of wax so I gave them a good scrub with hot water and detergent.  I also peeled the labels off.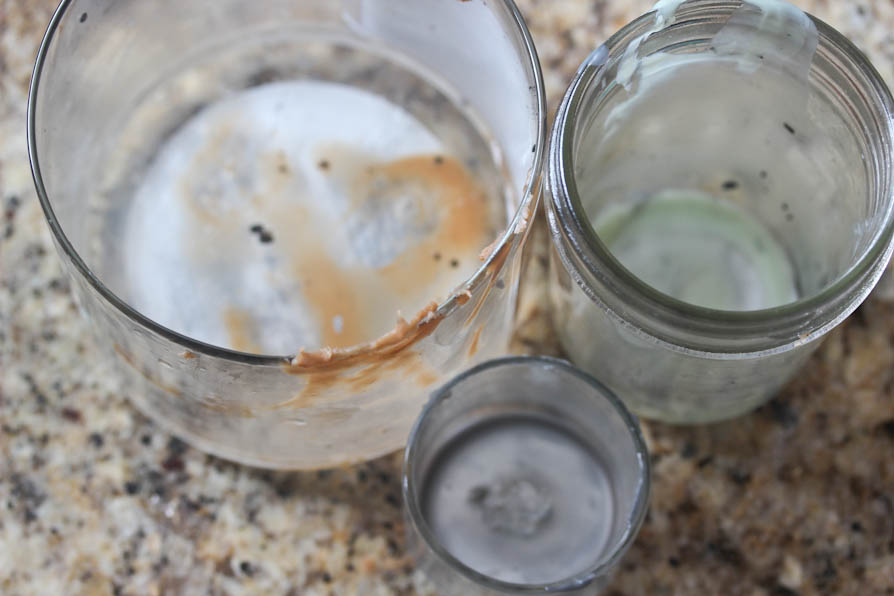 After some love and scrubbing my jars ended up like this. I have plans for them that you will see in a few weeks!