Happy Monday!
Hope everyone had an amazing 4th of July weekend. The weather here was awful the entire weekend so I laid low and got some rest and managed to shut my door at some point during the weekend and dared anyone enter so I had time to do another slightly awful attempt at nail art.  Sorry for the awful pictures this week. My DSLR is dead, and my little point and shoot that I love so much has turned up missing at the hands of a toddler, so yeah, you will have to deal with iPhone shots today!
I was determined to dig in the bottom of my nail polish abyss and use colors that I don't normally use so that is how this orange and purple combo came to be. Do not ask me the name of the orange polish I used because it is probably where my camera is *insert side eye*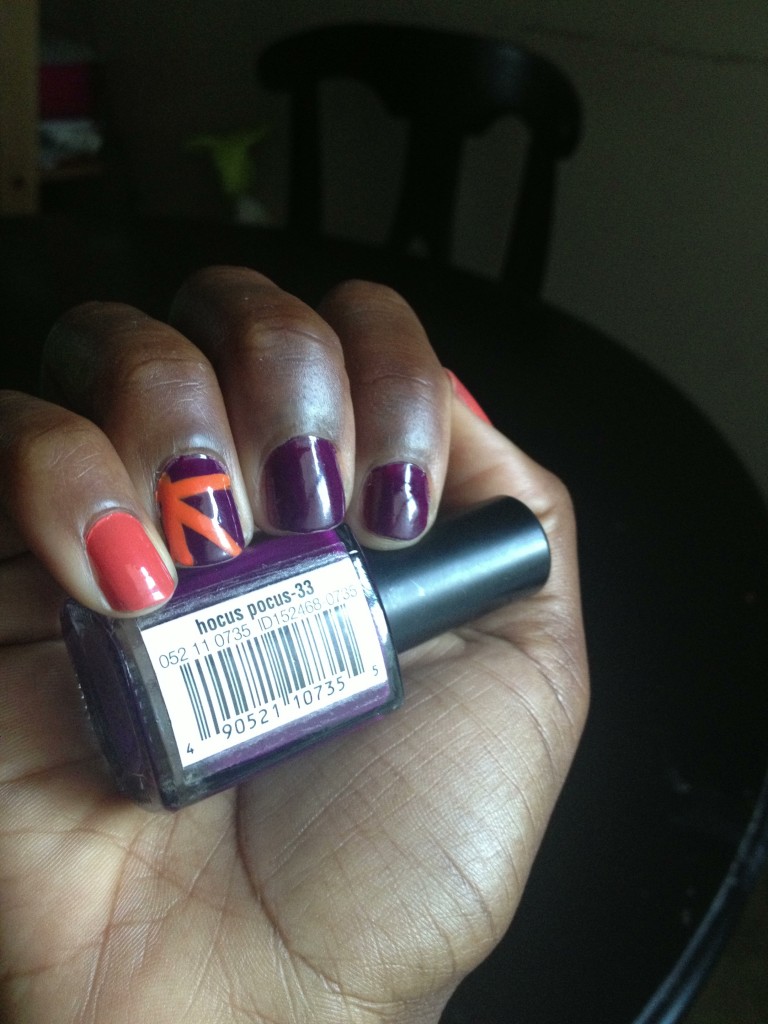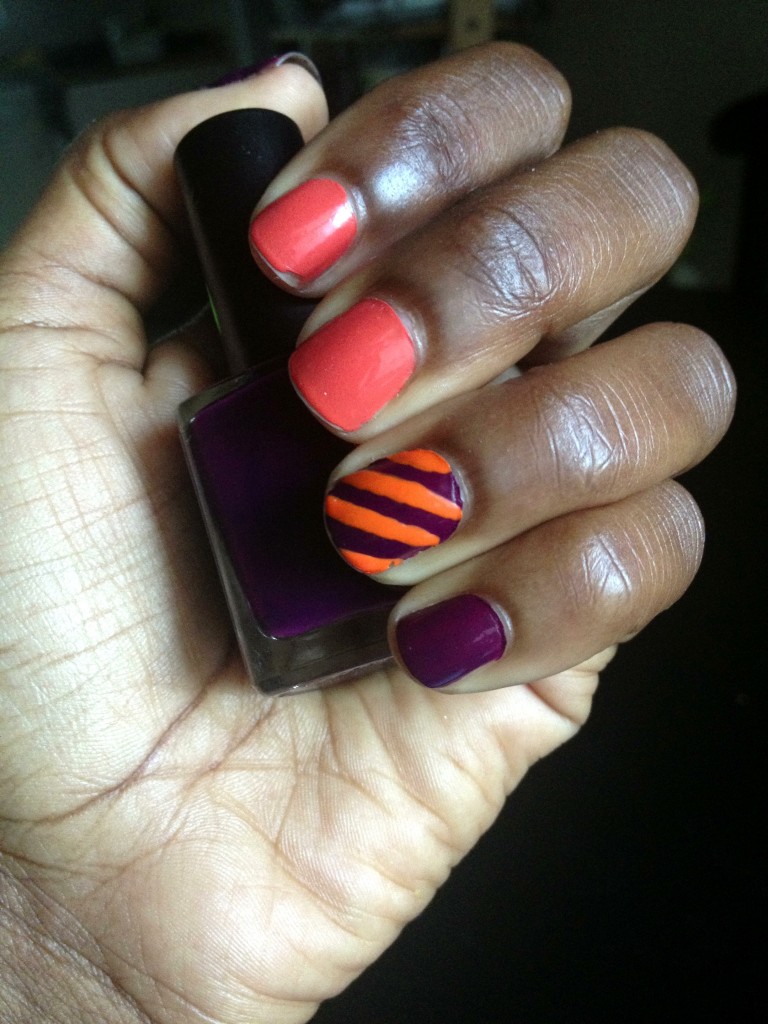 Purple: Sonia Kashuk Hocus Pocus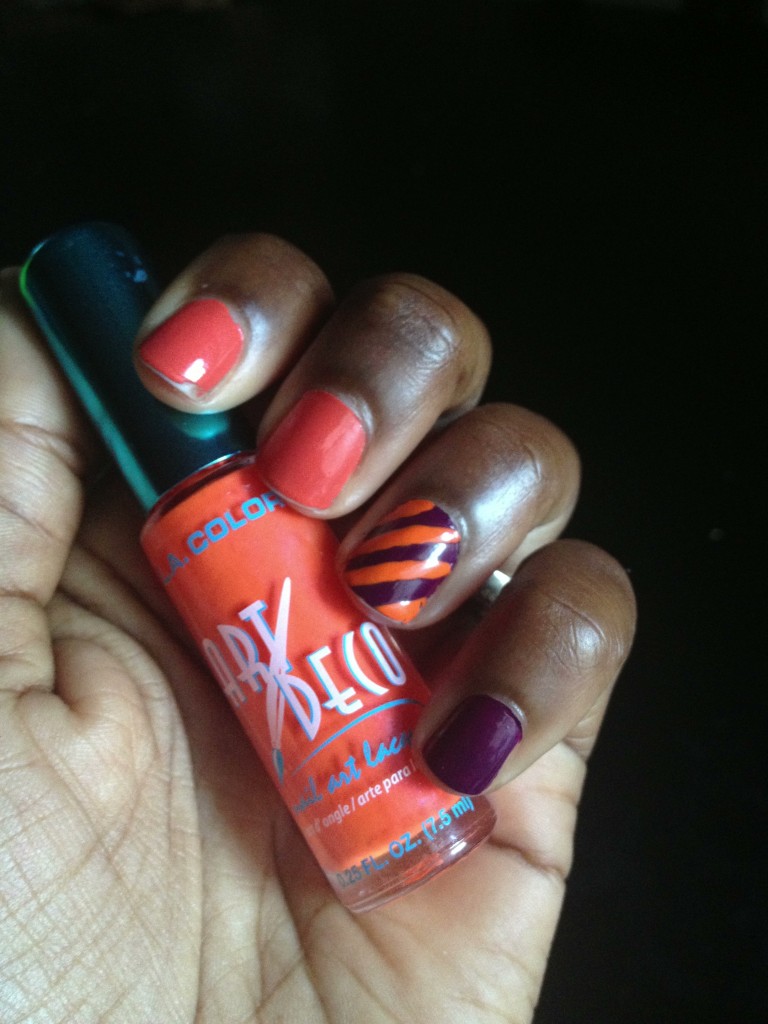 The link up is open until Friday. Let me see what you are rocking this week!