Sorority life is not for everyone and I totally get that but for those that know the love and respect for a line brother or sister it is hard to explain the connection that you feel. The bond of sisterhood for me is one that has earned people  their due place in my life and heart just as a member of my family or life long friends have. The bond, the knit if you will of some of these relationships is unbreakable.
I don't get out that much during the week, but my line sister was celebrating a birthday this week and it was only right that we got out to catch up on life and such. Getting out means I put on real clothes and hopefully this will be the beginning of Fashion Fridays.
We grabbed a super casual lunch because she was on lunch break so I kept it simple.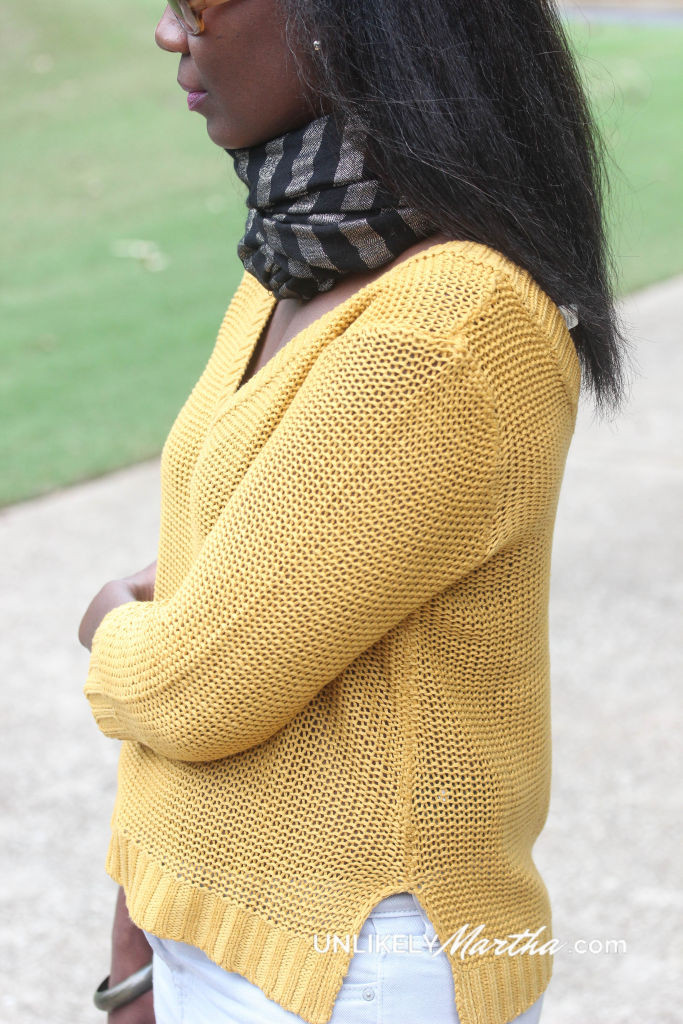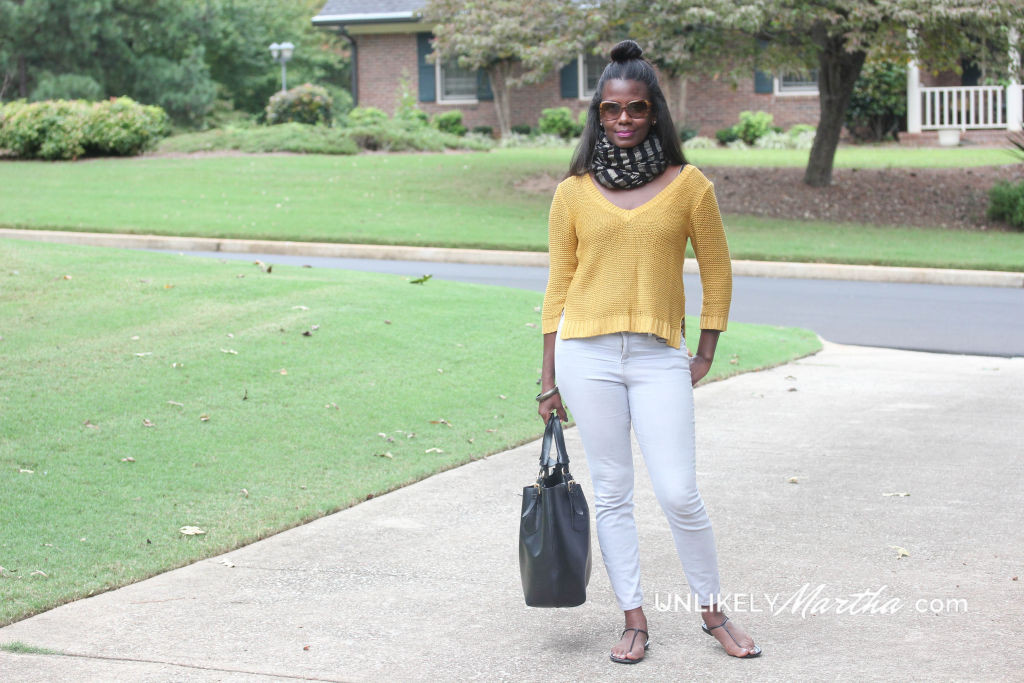 I've been shopping a lot for fall and just loving on knits. I've purchased lots of knit sweaters…tight knits, and chunky knits have been at the top of my list.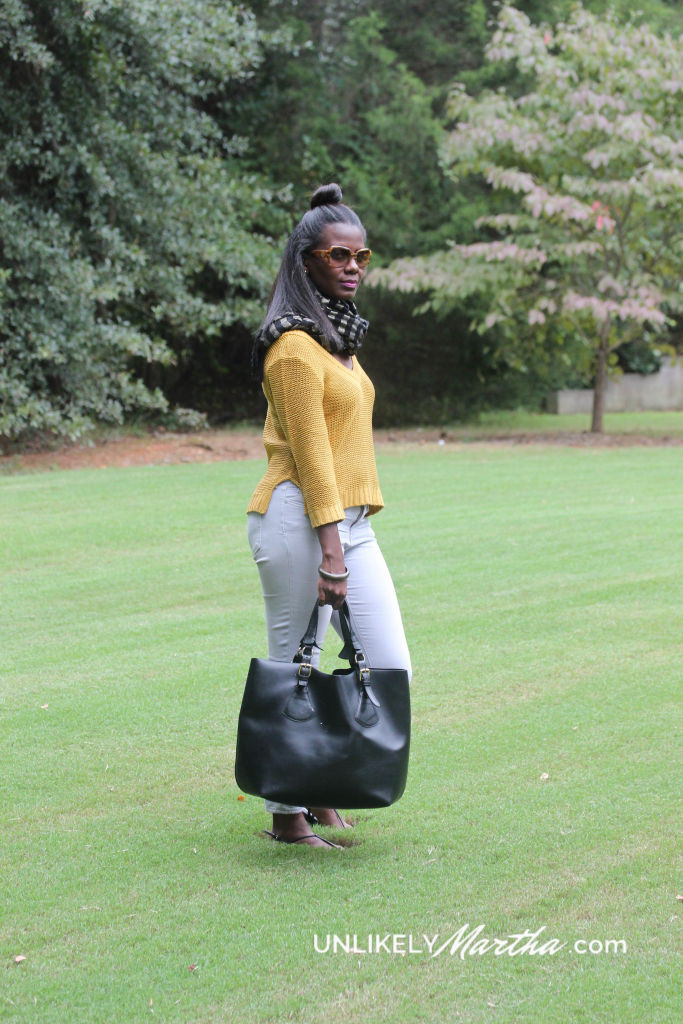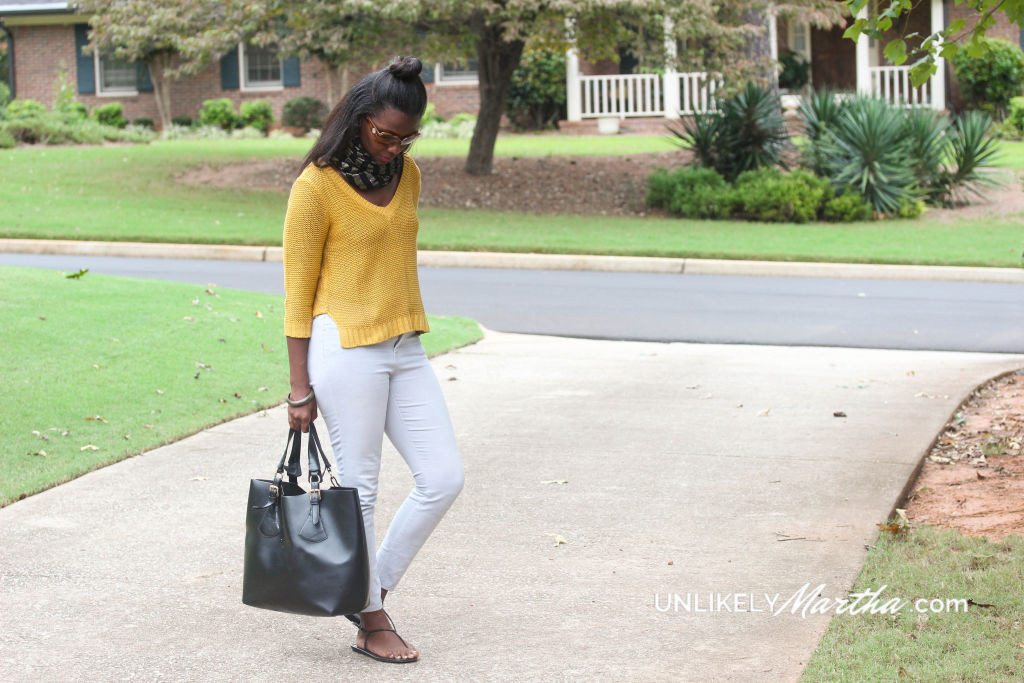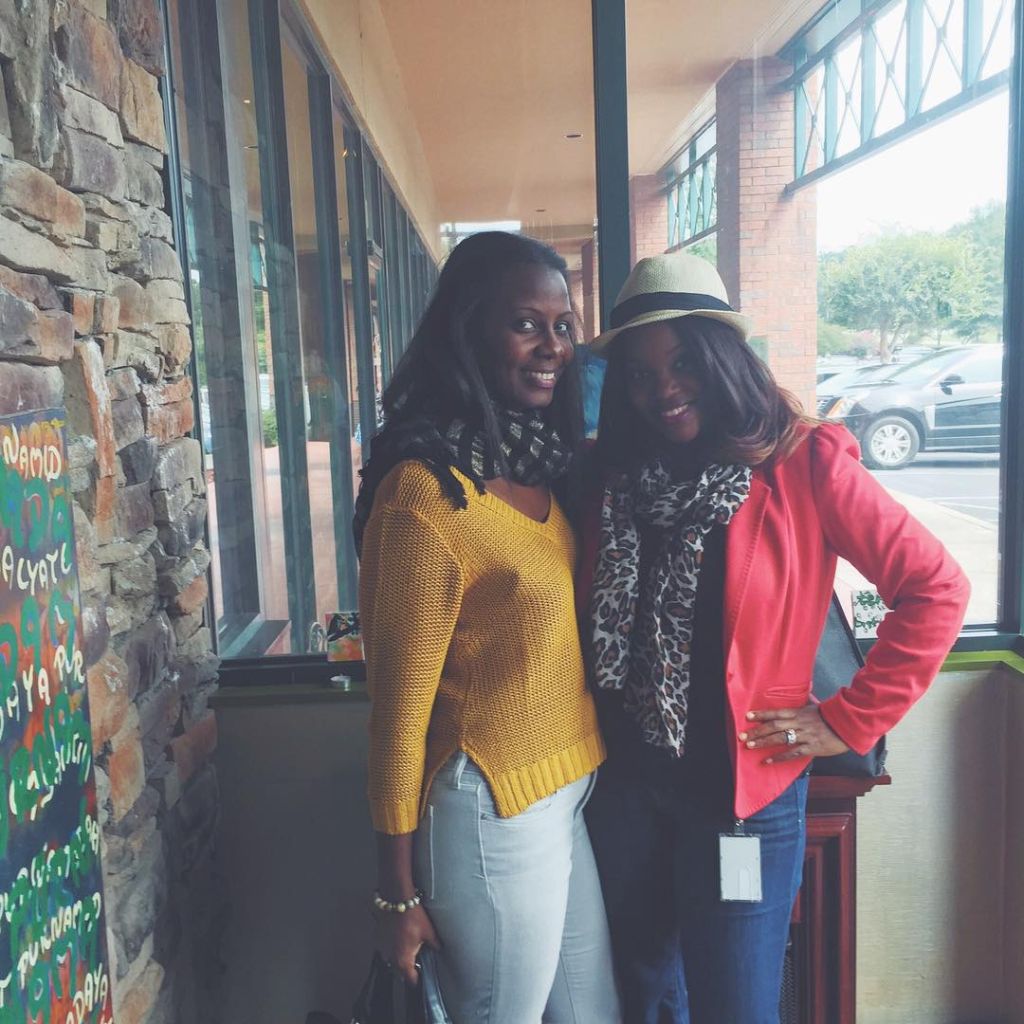 ---
Sweater: H&M Jeans: Gap Shoes: Banana Republic Scarf: Target Sunnies: Tory Burch
How is your fall wardrobe shaping up? Oh…and can somebody comment about how neatly mowed and green the grass is, my husband/photographer just kept talking about how nobody would pay attention to my outfit but would be looking at his lawn….as if.