Addison was provided two dresses to facilitate this review. All posing, expressions and thoughts are hers.
If you parent a little girl then you may know all about the dress and tutu phase that some of them go through. For those who've been around these parts long enough, I'm sure you remember when my Addi was in her tutu phase. We are now in the dress phase, I'm not much of a dress wearer so the struggle for me to purchase dresses for her has become very real these past few months.
Olive Mae clothing reached out to me, and I thought this would be right up her alley, so her and I sat and looked at the laptop and she happily selected two dresses that she wanted. My input was not taken into consideration but she did a great job!
One of my favorites is this super girly dress. I loved the details on the neckline, sleeves and hem.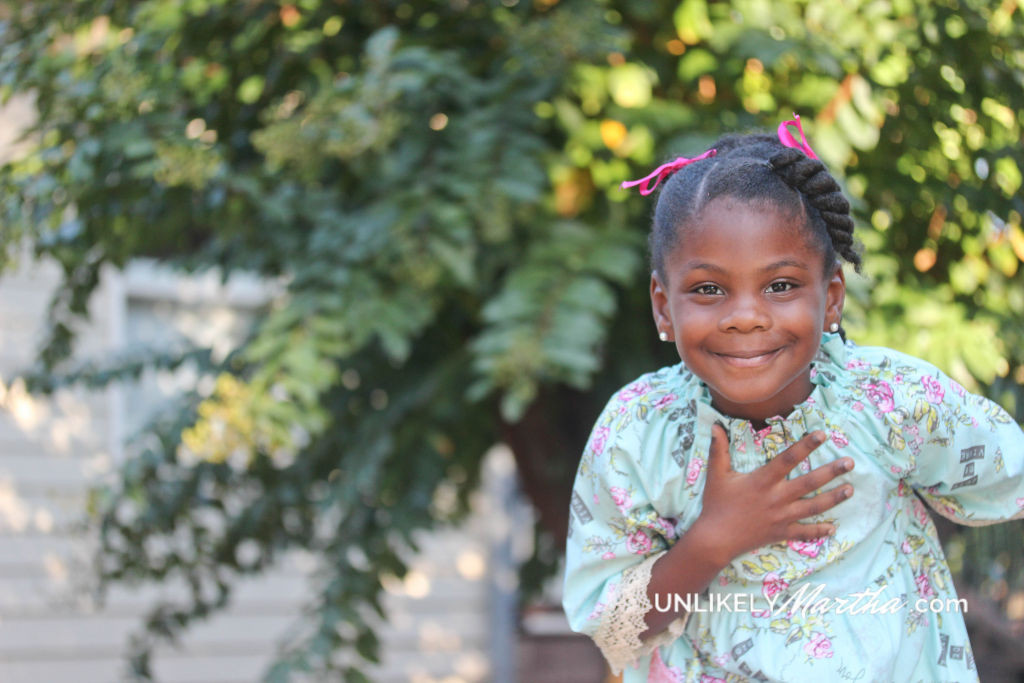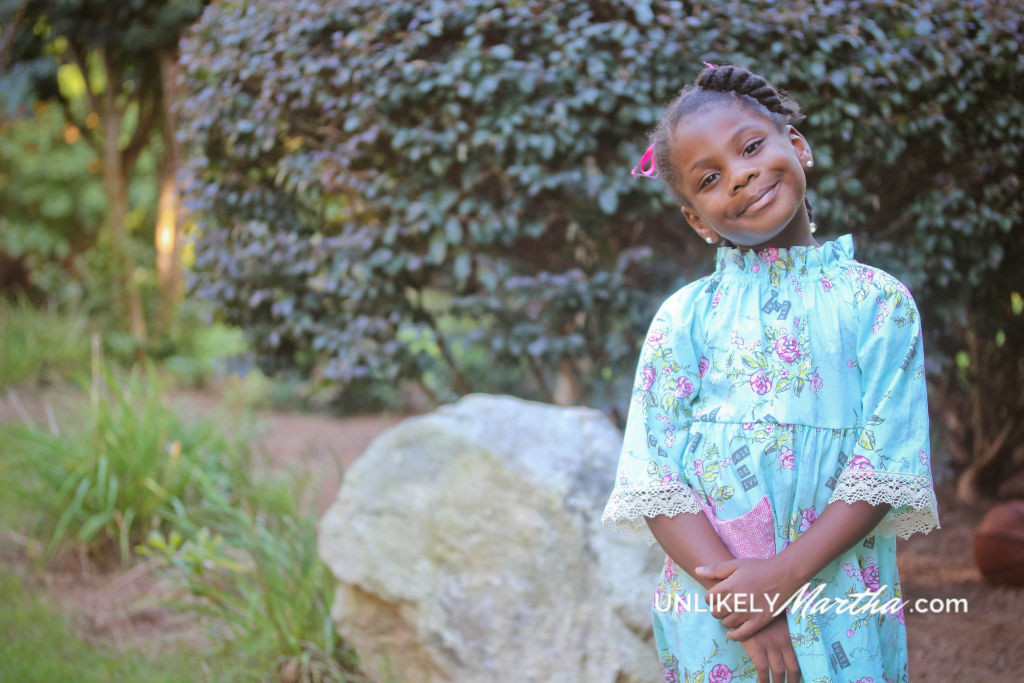 So let me mention, she not only had to pick the dresses but had to do the styling as well. Wasn't too keen on the Uggs with this cute high low number but you know….some battles just aren't worth the fight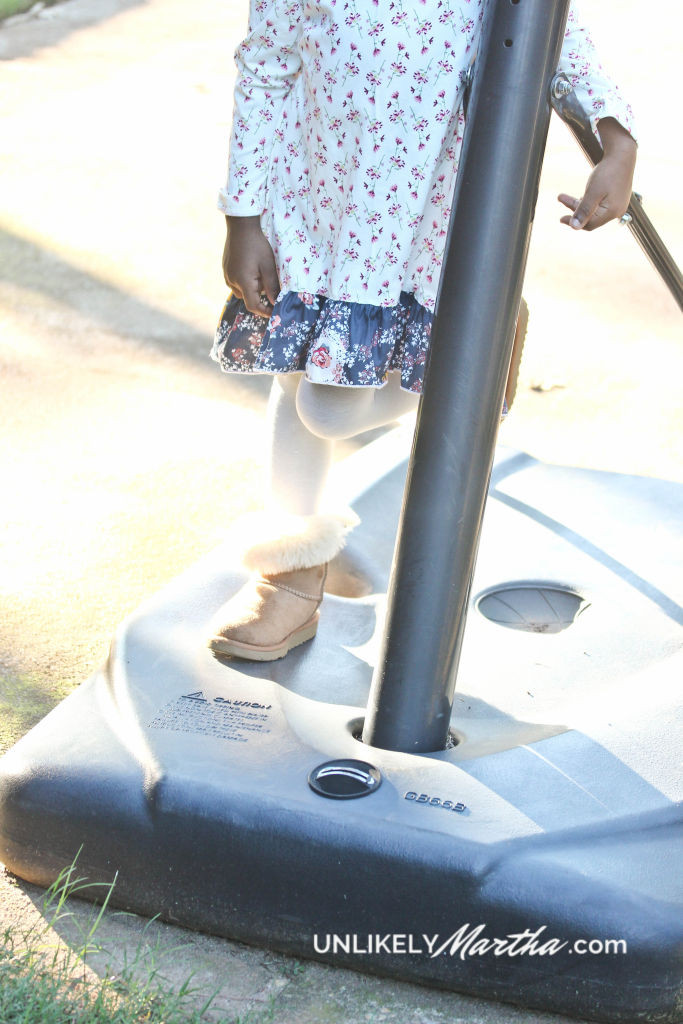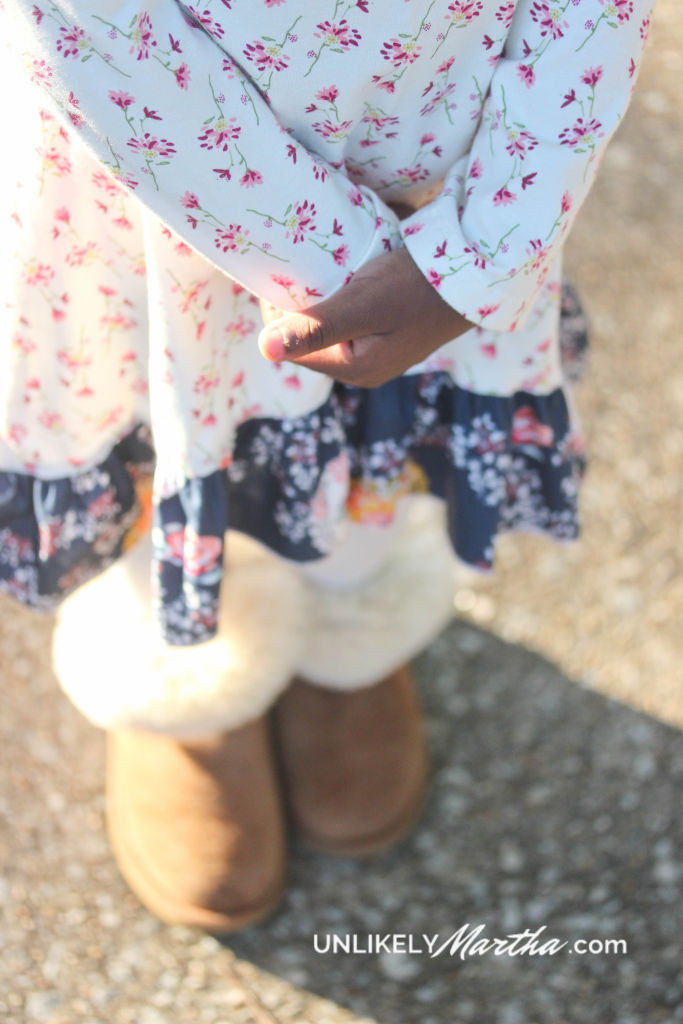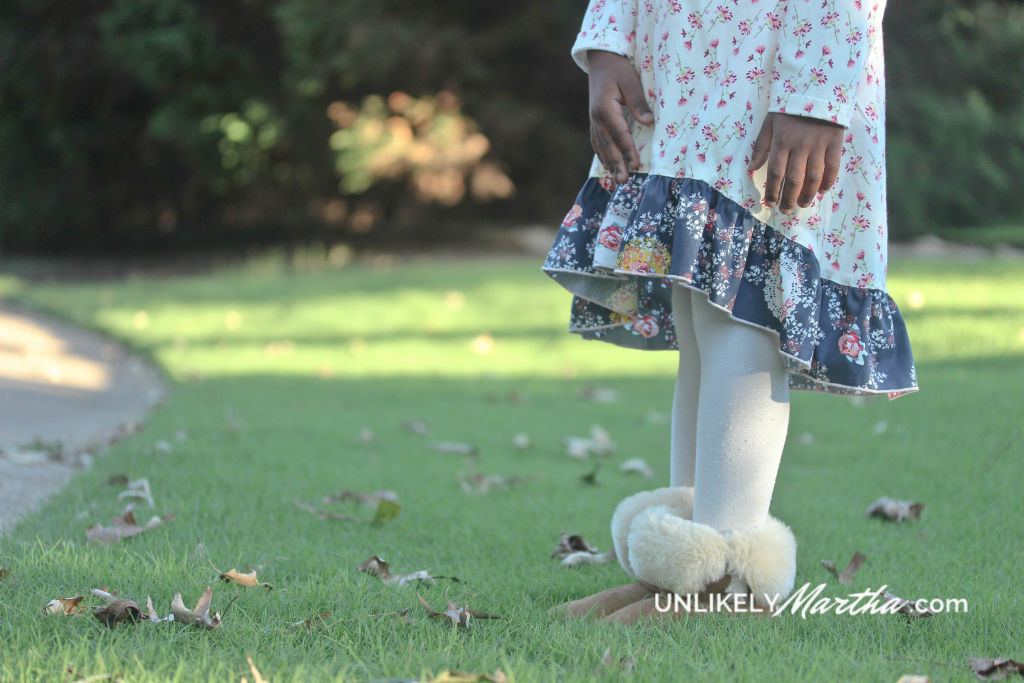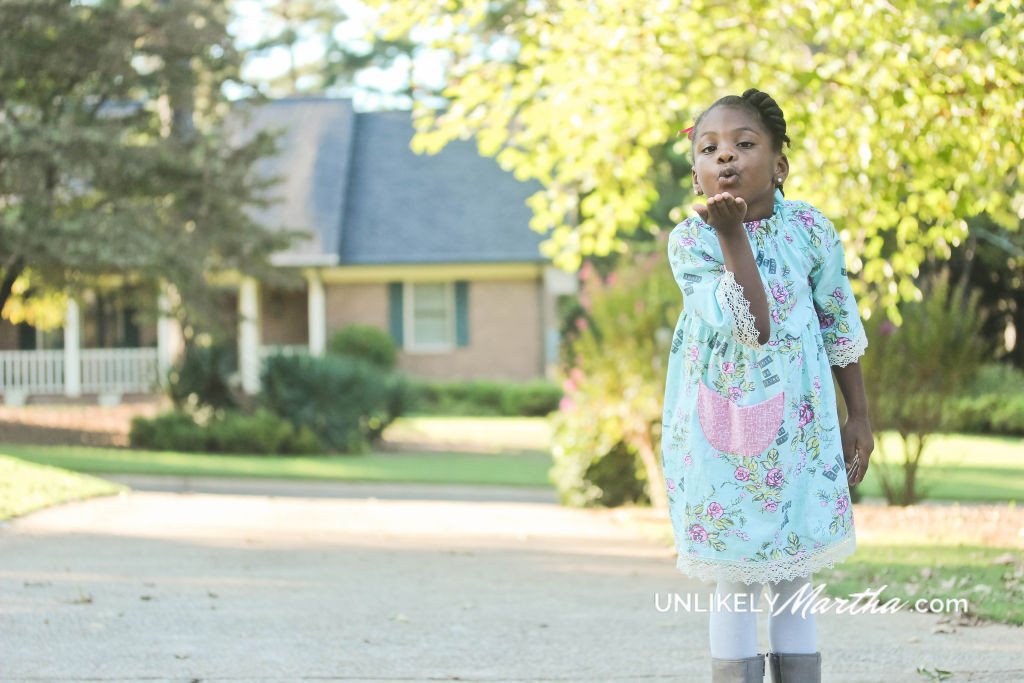 Be sure to check out Olive Mae on Facebook, Twitter, and Instagram  for more super cute and original clothing for girls….and they have more than dresses!