This post is sponsored by Orville Redenbacher's Popcorn
Saturday, September 19, my family and I will be attending US Weekly's Family Movie Night at the Avalon in Alpharetta, GA. Now that the weather is getting cooler in the evenings, I'm sure we will have a great time as a family enjoying a fun evening outdoors watching a family movie on the lawn. This fun, family event is also open to the public and we would love to see you there!
Since we won't be in a traditional movie setting I'll be bringing snacks and drinks for the children to enjoy during the movie. I think I'll grab a pizza or sub sandwiches and we'll have our dinner out there. Bringing popcorn is pretty much a given when it comes to movie watching.
I don't normally purchase microwave popcorn but I did purchase Orville Redenbacher's Theater Butter Popcorn. It popped up quickly and there wasn't a ton of leftover kernels at the bottom of the bag. The popcorn was light and fluffy and there was just enough butter. My children enjoy popcorn and only get it when they go to the movies for the most part, so they are looking forward to this weekend's trip to the Avalon.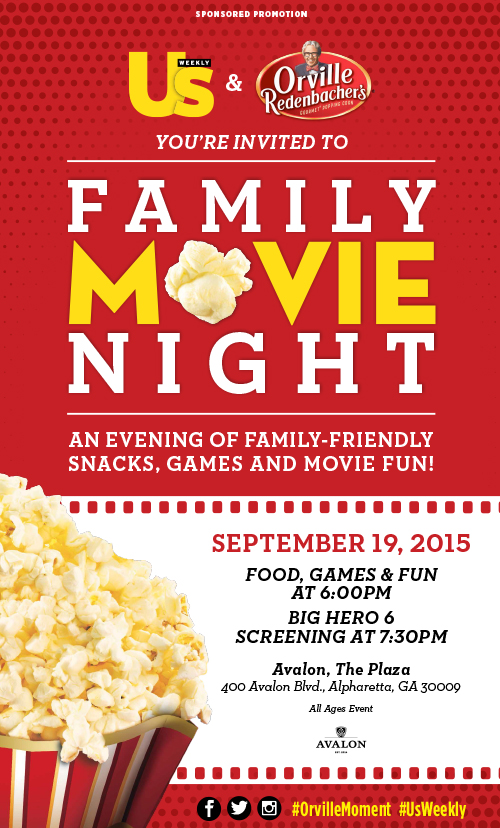 We'll have our dinner, popcorn, blankets and light jackets in tow for a wonderful evening of movie watching at the Avalon. Hope to see you there!
Orville Gives You More www.facebook.com/orvilleredenbachers