I have been provided compensation from Lush Decor to facilitate this post and giveaway. All opinions are mine.
I mentioned  in this décor post that I have to come to grips with the idea that decorating and styling my home to my liking and taste is going to take time…..and money. Once I embraced that idea I've decided to just pick up pieces I see and like along the way. I'm no longer trying to finish one room before starting the next, if I see something I like, before purchasing I try to think about where I will put it and if there is a place then I buy it, if the price is right.

My daughter's room is almost kind of sort of done. I figure if I can get the essentials in I can work with the details later. She now needs a rug and curtains before I will feel comfortable with thinking that the room is well over half way being done. Everything else I'm sure will rotate in and out as I stay perusing the aisles of Hobby Lobby.
LushDecor.com reached out to me regarding hosting a giveaway and I was happy to accept because I figured if I needed an affordable set of curtains or bed set you might to.
Lush Decor is an online home decor retailer that carries items in stores such as Bed, Bath and Beyond. While not all of the items offered were to my taste I did find a few viable options for curtains for Addi's room, my son's room and some bedding. I was caught in a dilemma between these three curtain designs for her room.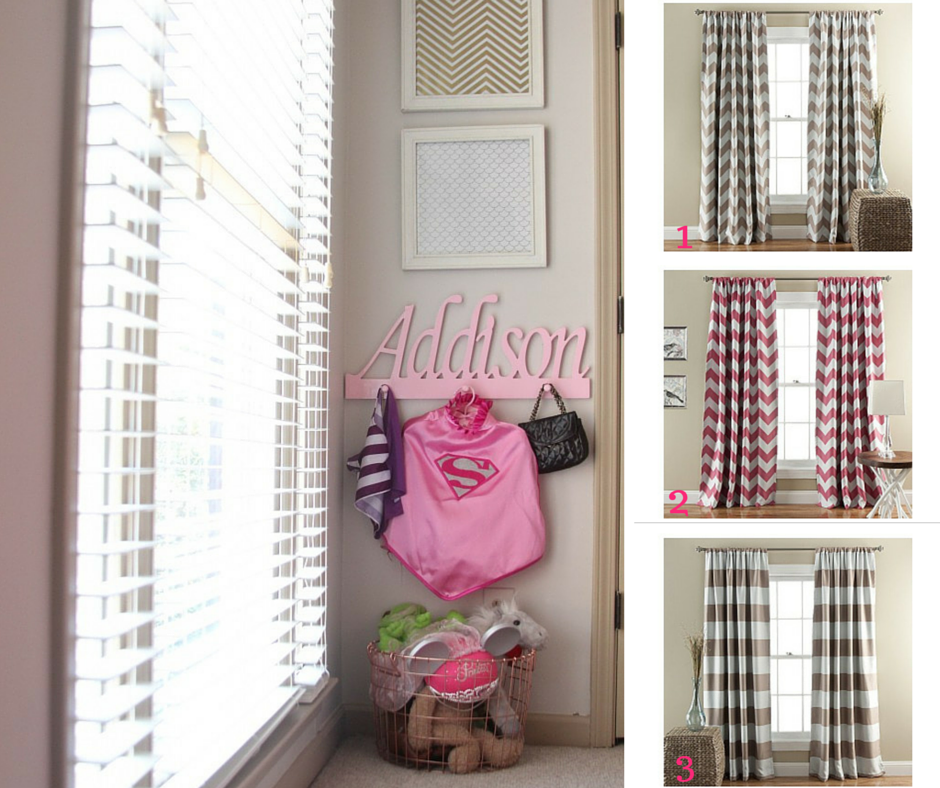 I solicited opinions on Facebook and there was a good amount of choices for all of them. I have decided to go with #3 because of the versatility. By keeping a neutral base I won't feel tied to her bedspread or other bedding items with the beige stripes. I can't wait to get them and put them up. I'm sure it will change the entire feel of the room.
With the Spring coming I get that a new sofa pillow or lighter bedding will be in order. I hope this giveaway will set you on your way to making a few new touches to your home.
You will be provided a $200 gift code that must be used in one purchase. Lush Decor is Amazon integrated so you can easily and safely check out with your Amazon.com credentials.
If you just can't wait to see if you are the winner Lush Decor is offering all of my readers 10% off with LOVELUSH1 at checkout. This coupon code does not expire.
Giveaway will run for one week. Good luck.
Be sure to check Lush Decor out on Facebook, Twitter and Pinterest