featured image captured by Kita
Last week I had the amazing opportunity to attend the 9th annual  Mom 2.0 Summit in Orlando, FL. For my inaugural conference attendance, I consider myself blessed to have journeyed there as not only a speaker but an award nominee for "Breakout Blog of the Year."
Our journey to the conference really set the tone for what the weekend would look like. We girls tripped there, and the ride with  Kita, Lashawn and MJ was a great time. We left around 1 am in the morning, drove through the night and arrived at the Ritz Carlton around 7a. We sang loudly, talked girl talk, clowned those that fell asleep early and just enjoyed the time riding together. Thank goodness the hotel was so accommodating and allowed us to check in early because we were exhausted upon our arrival.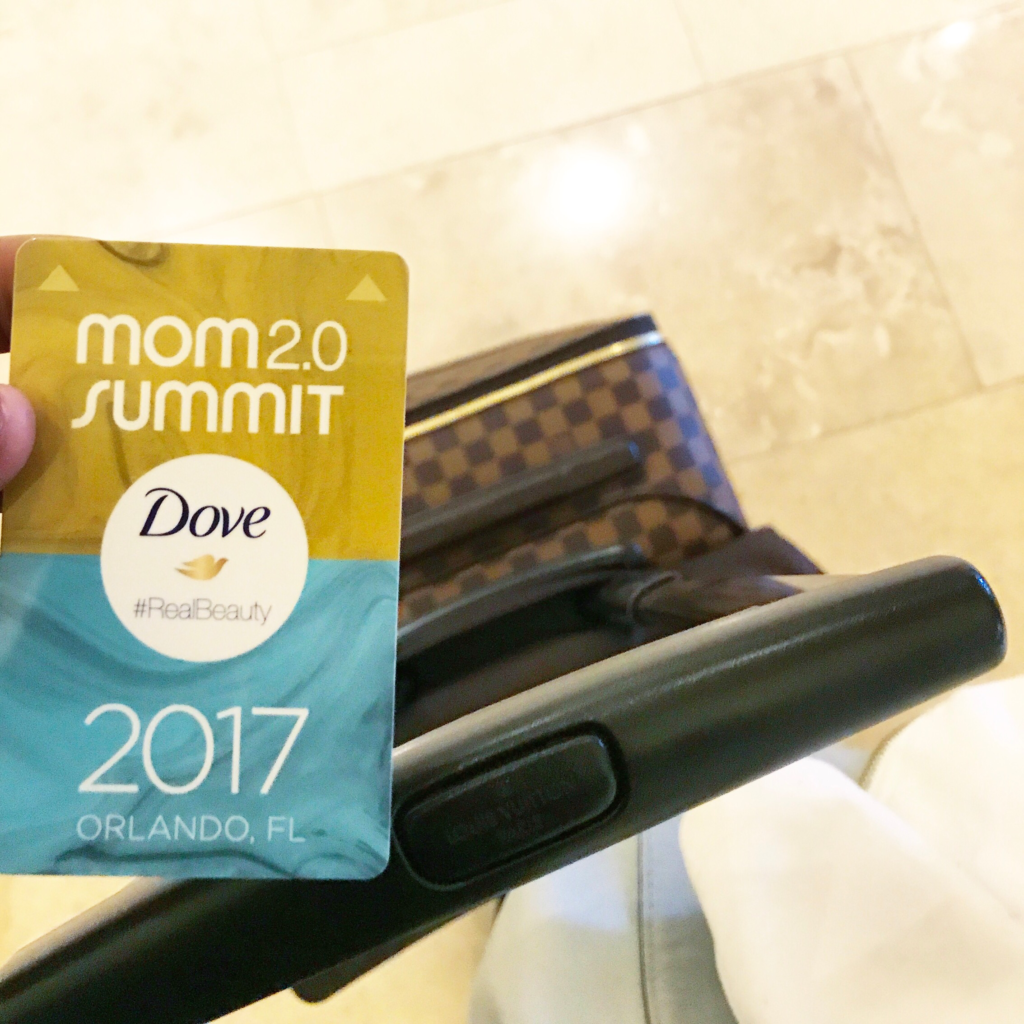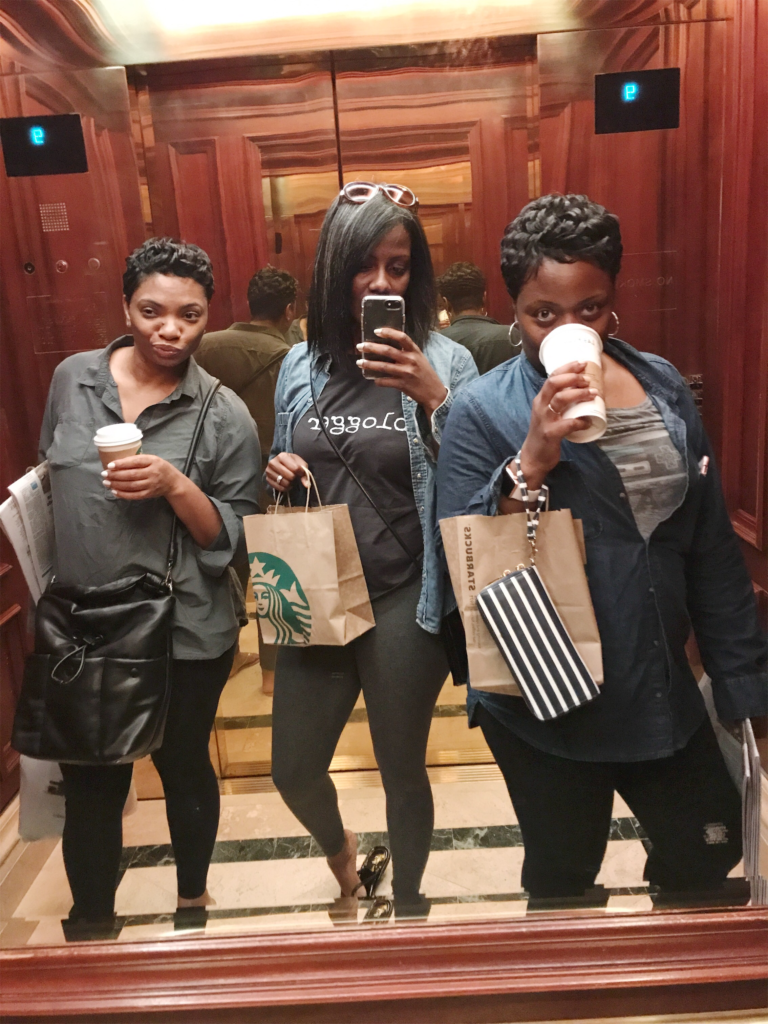 Tired or not we found the nearest Starbucks prior to taking a rest before our 2:15 session, "Teamwork Makes the Dreamwork" where the Fab Five offered our expertise on how to build influencer collaborations to a pretty packed room. We rocked it, I am so proud of us for stepping out of the box and doing something that some of us had never done before.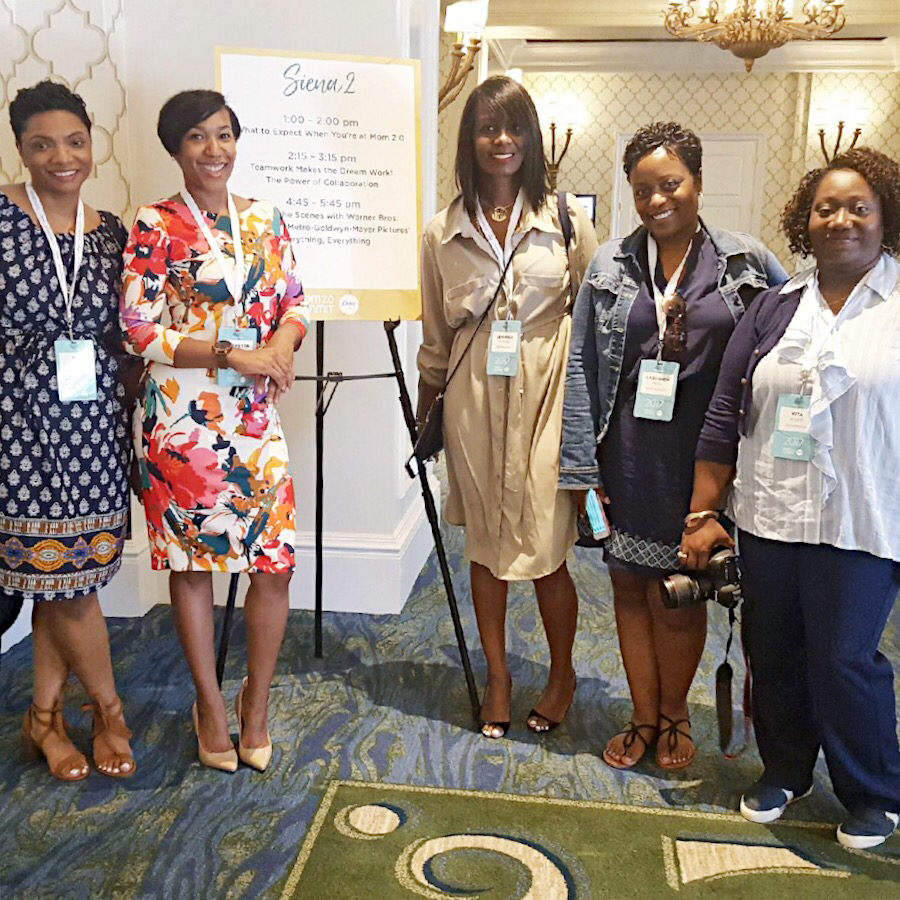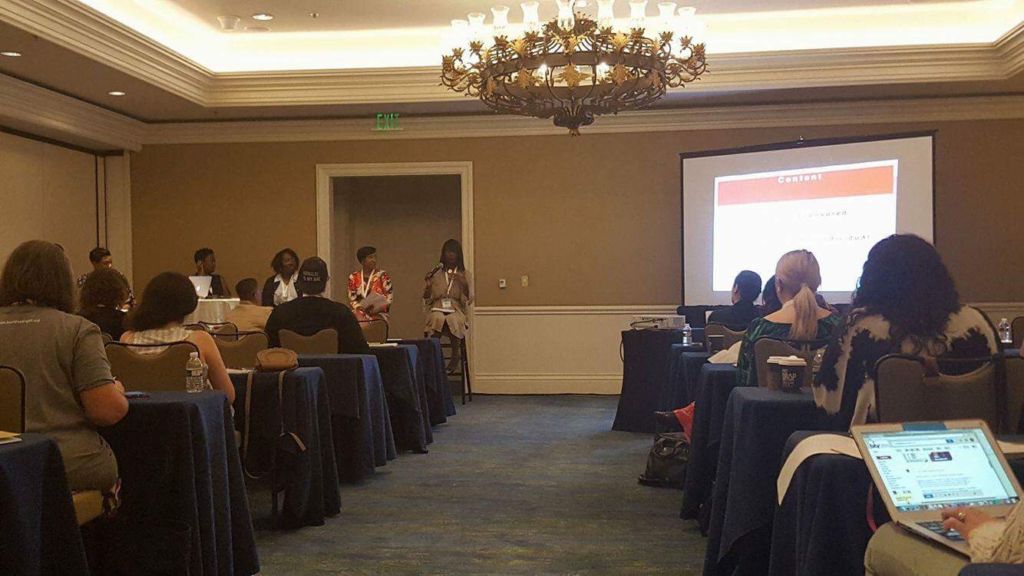 Thank you Quiana for the photo!
After our early session, we were free to partake in all that the conference had to offer and I took in all that I could. After a fun and action packed three days of learning and networking, I left with my cup full and describing the experience in three words.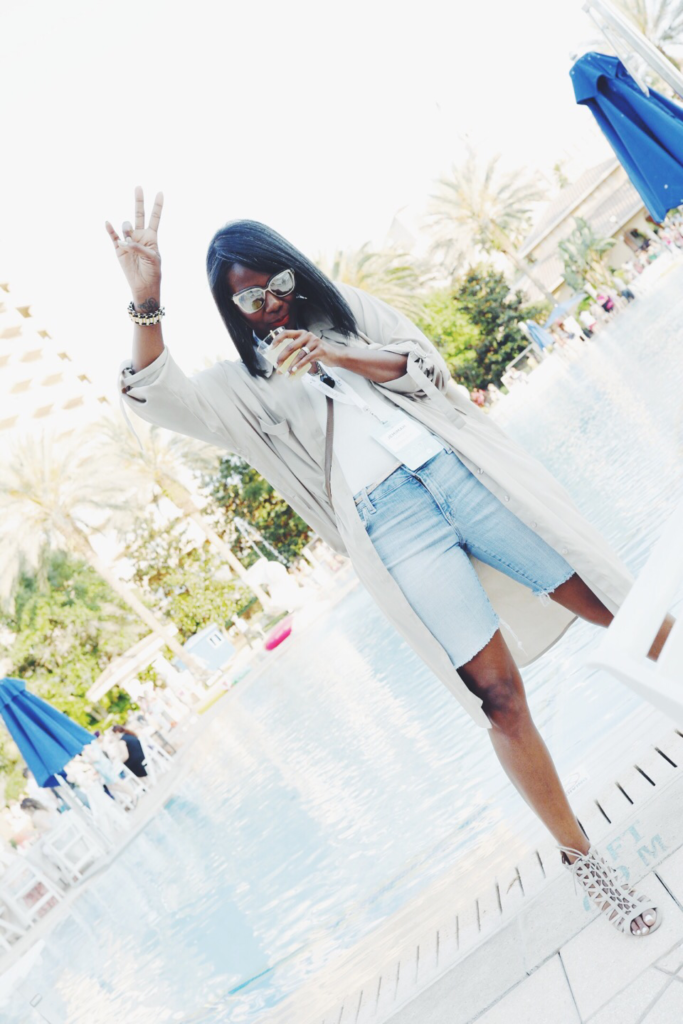 Photo Credit | Kita
Community. Content. Motherhood.
COMMUNITY
I walked into the conference having heard amazing things about how friendly and open people were. I was not disappointed.
From the elevator to the lunch table, to the evening parties there was always someone willing to connect with you. Of course there were cliques, I assume that to be normal when people have forged connections over the years and are happy to see one another. However, they were still very open to saying you can sit with us, and being inclusive. I imagine we all had differences in political and parenting opinions to say the least but these things were unimportant during this weekend of networking and building community.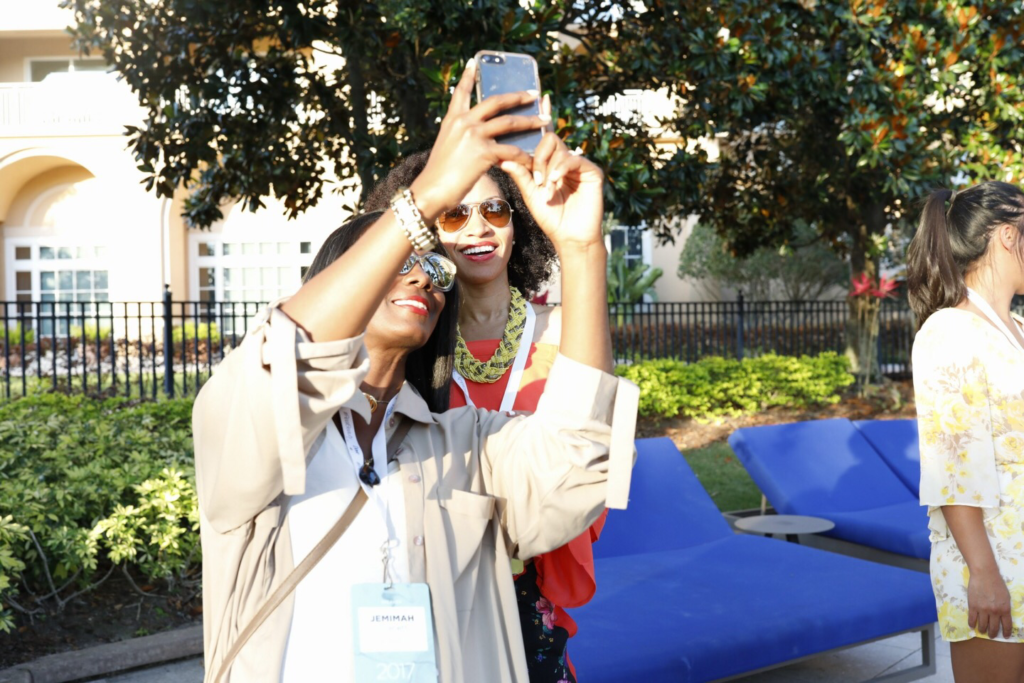 Lisa from The Domestic Lifestylist and I hit it off! Kita captured this moment perfectly.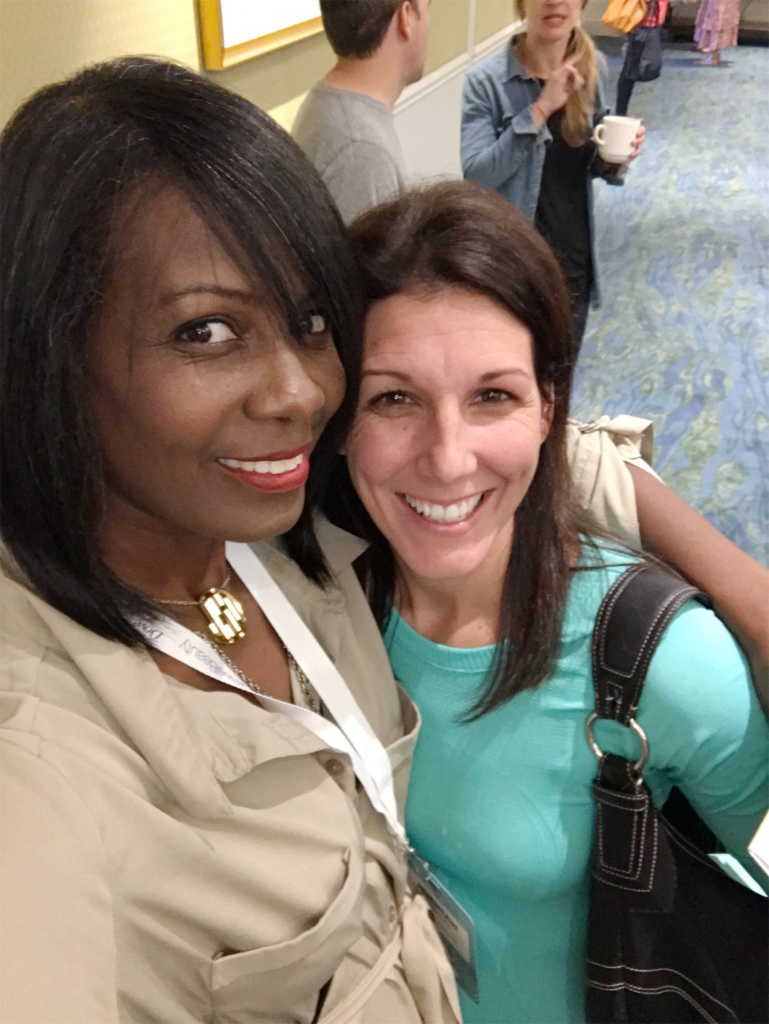 Meredith from That's Inappropriate. She's hilarious.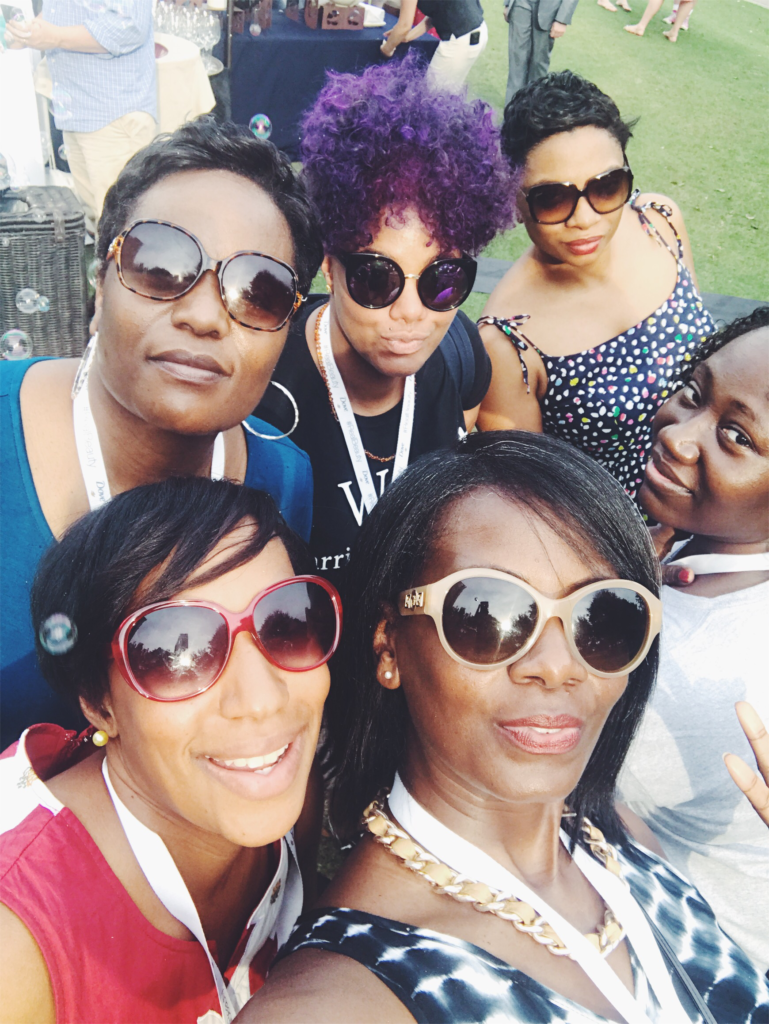 L to R. Bernetta, Lashawn, Aaronica, MJ & Kita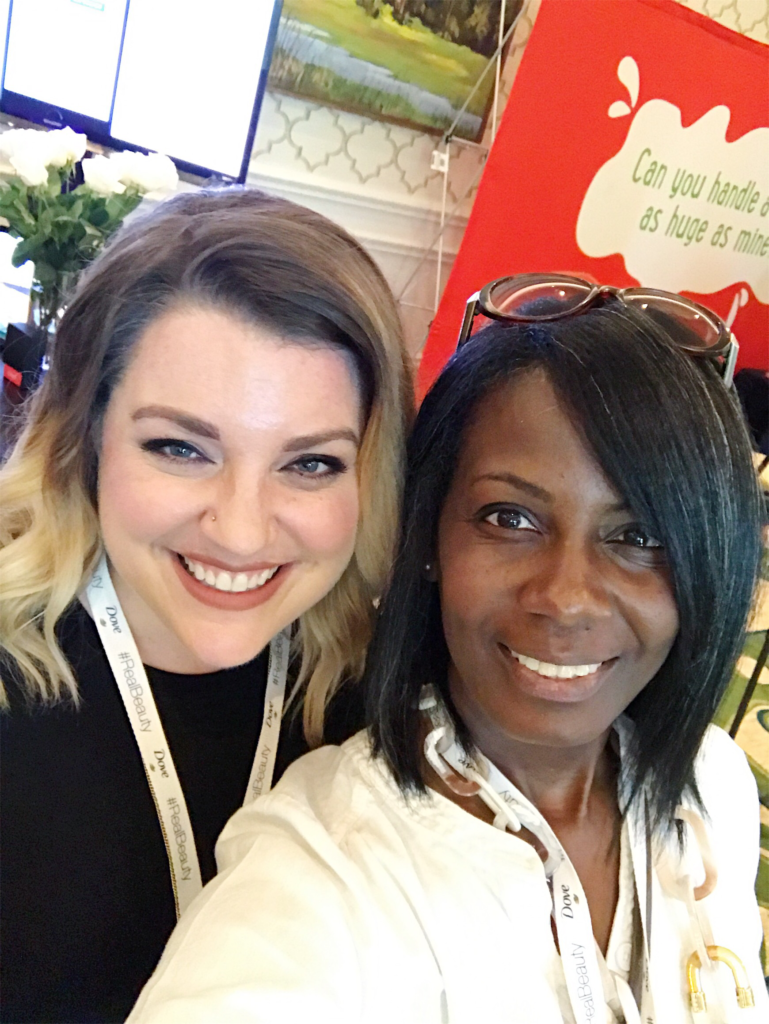 My new bloggy boo Christine from Canada. Met her the first night and we just hit it off!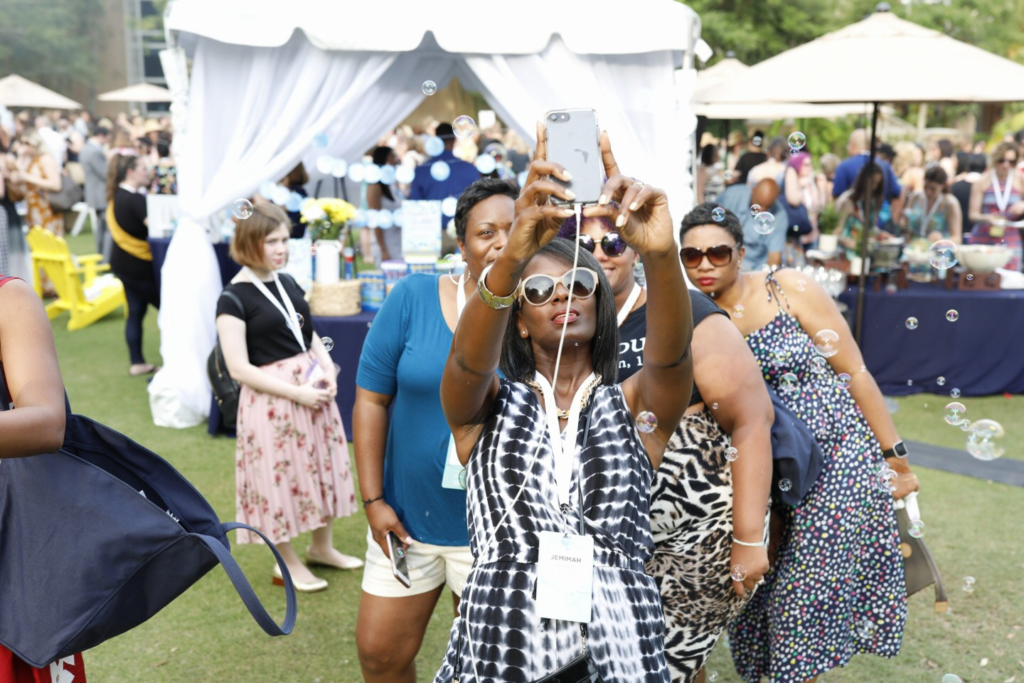 Credit | Kita
I mentioned earlier I was nominated for a Mom 2.0 Summit Iris award for "Breakout Blog of the Year." I was shocked at the nomination. While I did not win I was proud to be included in the category with some heavy hitters.
On the other hand Lashawn did win for Instagram of the Year. Her winning was enough for all of us. So incredibly proud of her!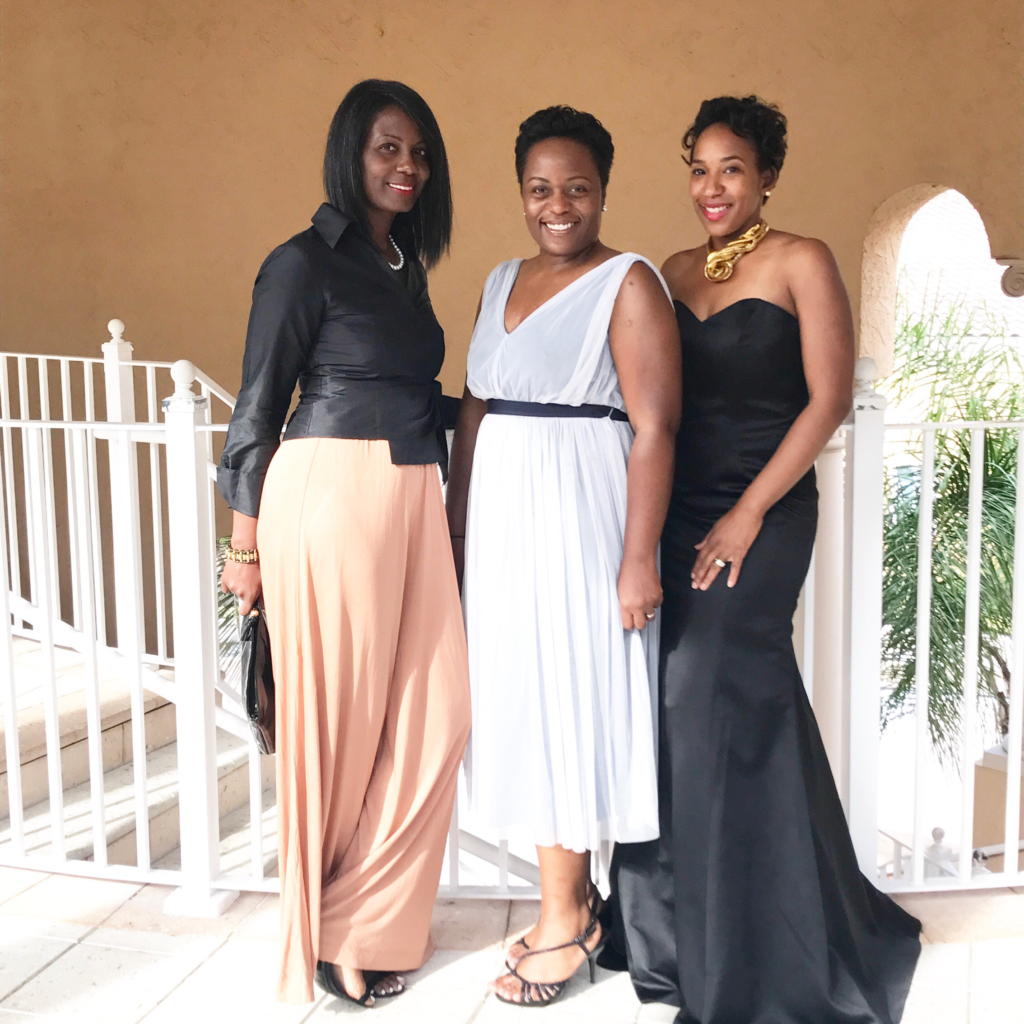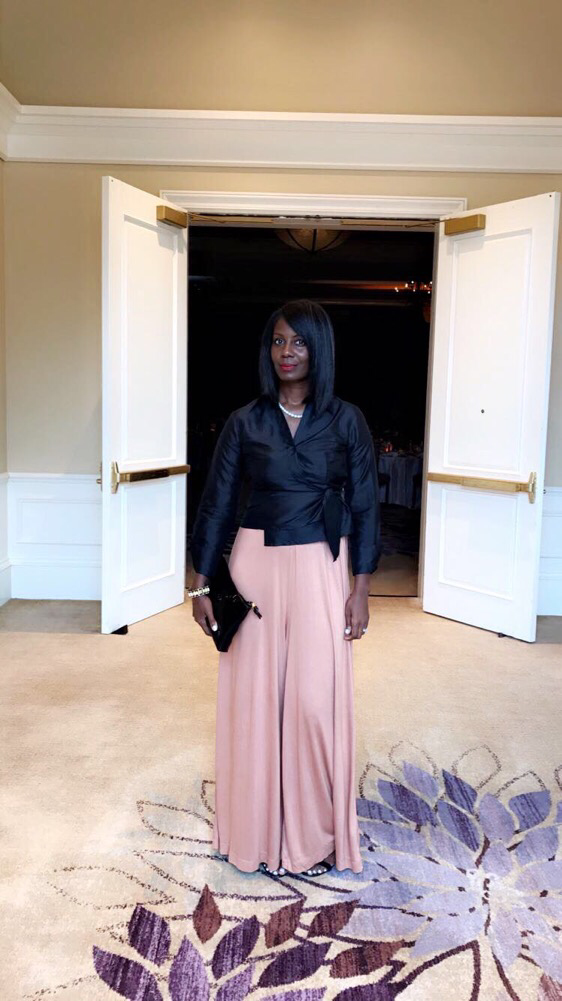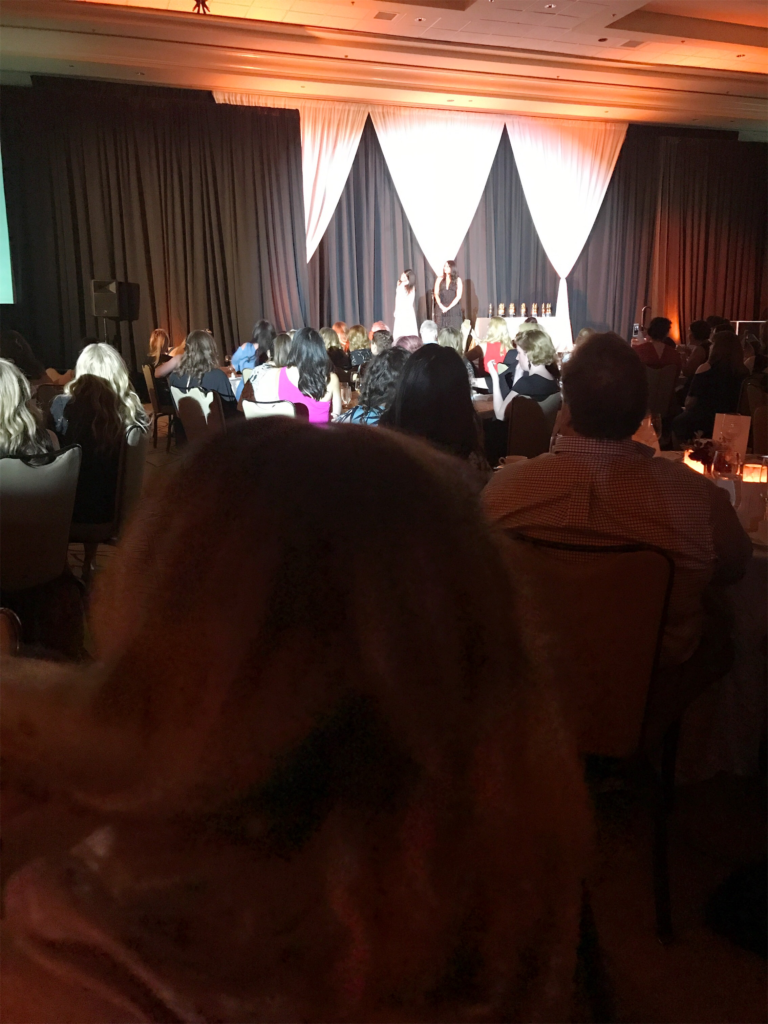 CONTENT
Food, cocktails, free things and networking are all perks of conference attendance, however the main point is to learn. Learning how to hone your craft, find better ways to do things and be inspired to blaze trails that will lead the way to new opportunities and goals. Let's just say I learned all of the things.
Every year, I come with my basic and standard blog post outlining what you can expect from this blog in the coming year, and every year I fall short of producing the content I want cause……life, time, etc. Leaving the conference I felt I have no excuses or barriers to getting this together. In a nutshell, expect to see a huge upgrade in the content. I'll be hiring someone very soon, I have come to realize that I can only do so much, and help is good and needed.
At Mom 2.0 Summit we not only learned about how to be better storytellers, we also got in touch with brands that shared our messages. Some of the brands there included Kia, Lentils, Best Buy, Toca Boca, Domain Me, Olive Garden, Amazon, Facebook, Prudential, Babybel, Borden, UPtv, and many more.
One of my favorite brands there was Dove. We learned about their #RealBeauty campaign. As a woman of color I applaud this initiative and can't wait to see more as they highlight stories of beauty from real women.
The amount of information I learned was unreal. Not that vague stuff that is followed up with a request for your email to add you to a sales funnel to then sell you a $400 course with the real information.
NOPE.
You left with tangible, valuable content that you can apply and be just as successful as those sharing with you. RECEIPTS were shown. Matter of fact I left feeling a whole lot perturbed at those that are intent on swindling us out of our dollars for basic valuable information for their personal financial gain. For just the conference fee I feel like I left with an amount of information that would cost  upwards of $5K with some of these "internet gurus."
I leave that there.
MOTHERHOOD
The majority of us there were mothers. Never did I come across conversations where someone had to overly brag on their kids. We stated names, sexes, ages and kept it moving. We ogled and baby talked to smaller babies rolling in their strollers or being worn by their mothers. We picked up dropped bottles, shoes and toys that were thrown from strollers and rushed to get them back to the oblivious mom. Any mom that has ever gotten home and wondered where the other shoe, toy or hair bow was gets it.
We quietly understood a lot of our motivation stands behind the ability to be available to our children while contributing financially to our homes on our terms. It was empowering without words. We cheered each other on, we supported one another and offered advice and tips and tricks for success in sidebar conversations. I found that to be more valuable than anything.
I missed my babies, but really needed the time away before the crazy of Summer kicks in.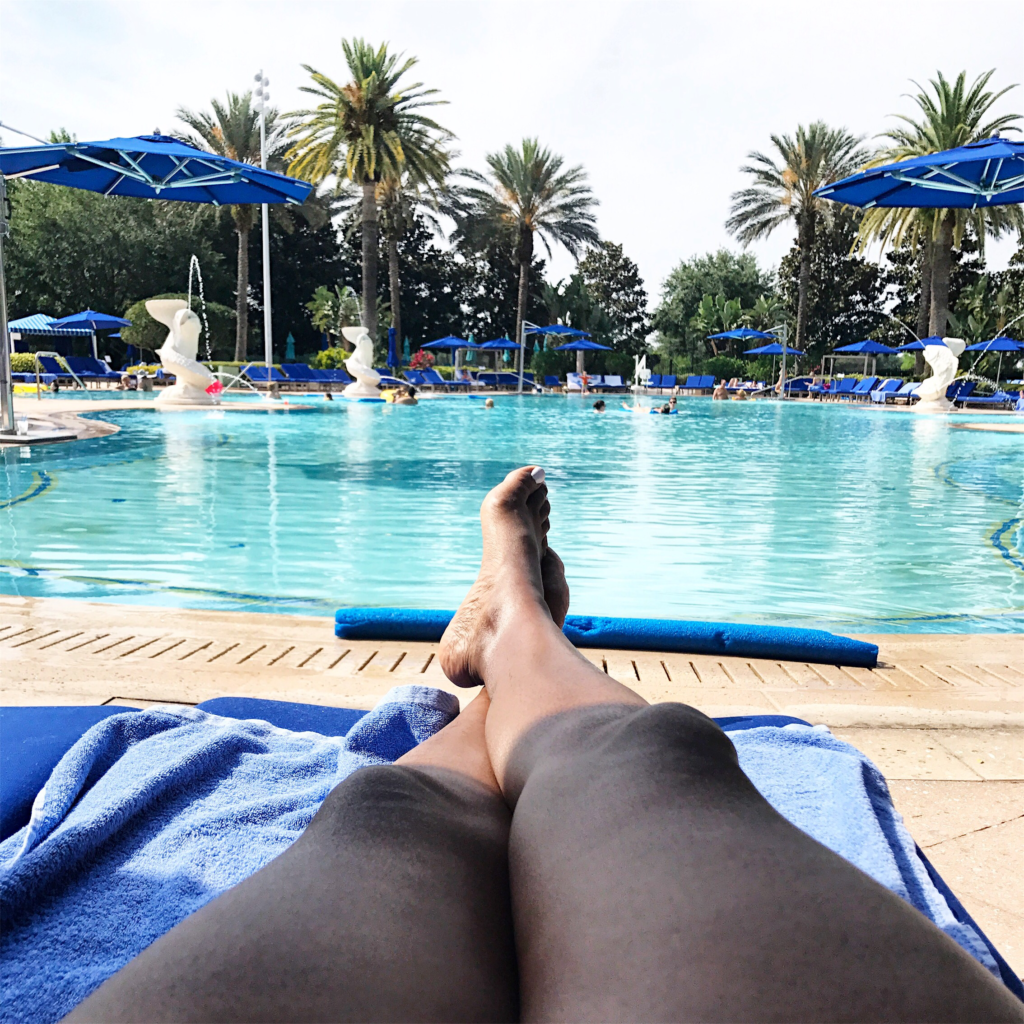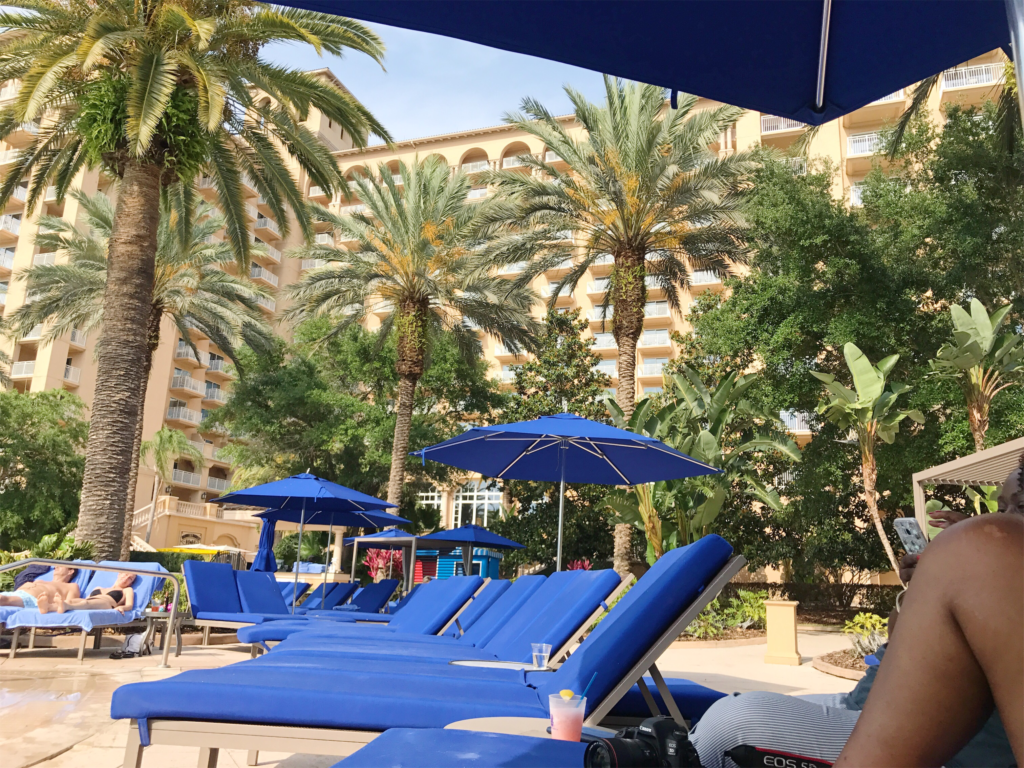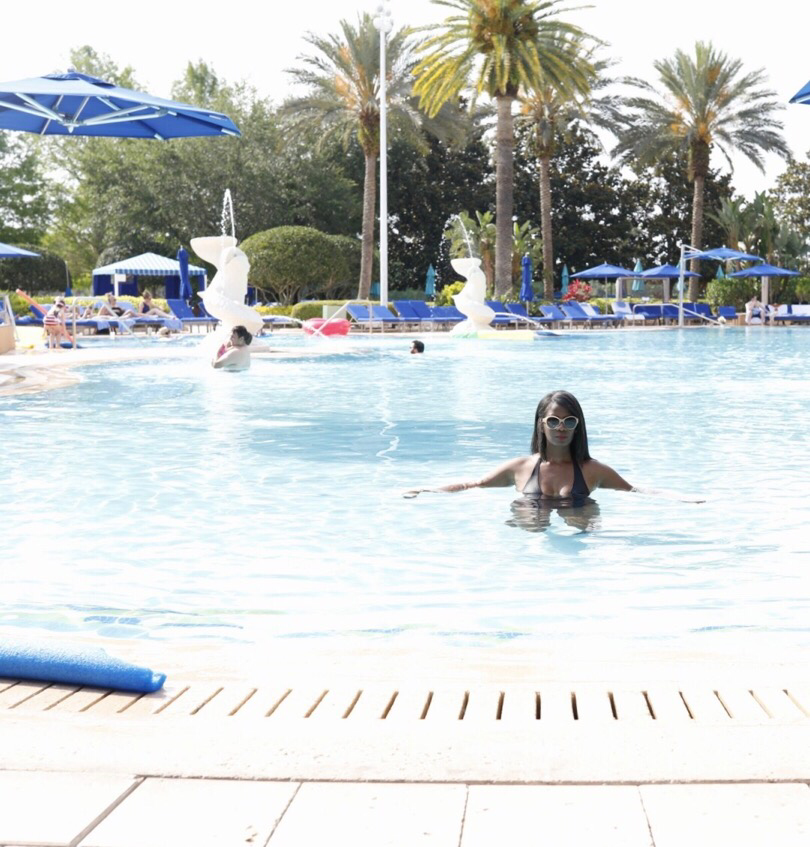 My countdown meter has less than 10 days on it before I'm a full time mom, blogger, and business owner who will be in charge of child entertainment for the next 2 months. Eight weeks of crazy are to ensue, full of travel, fun and relaxation. I'm just trying to get ready.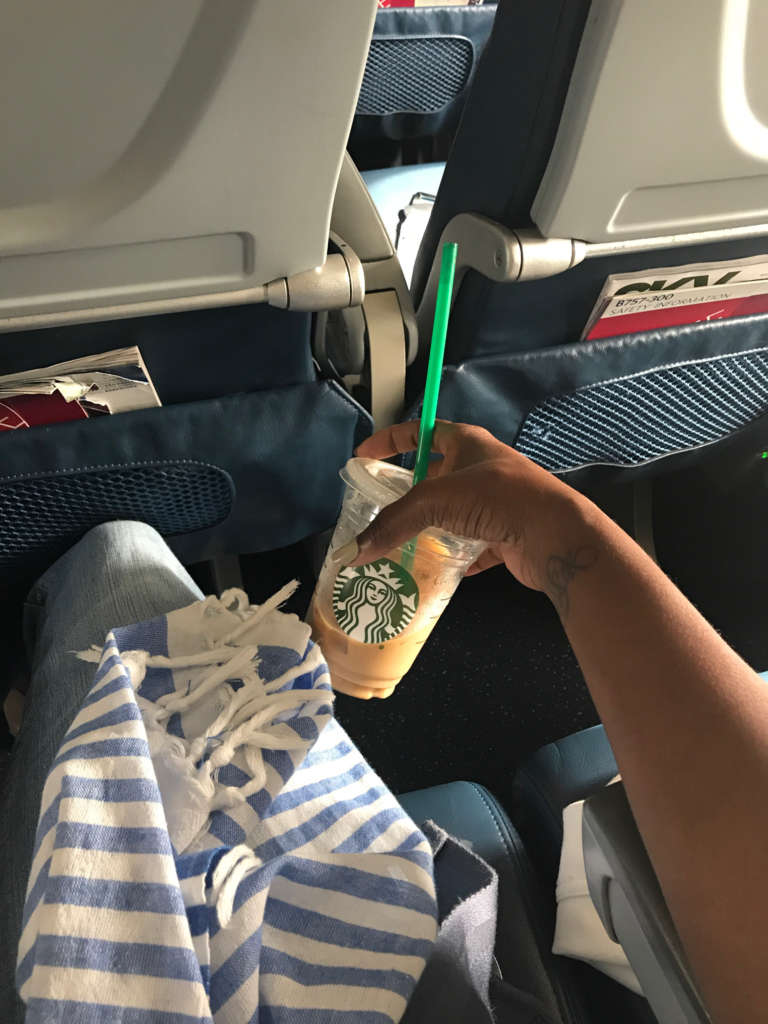 I wonder if any of the other moms with digitally savvy kids had something like this go down in their DMs?!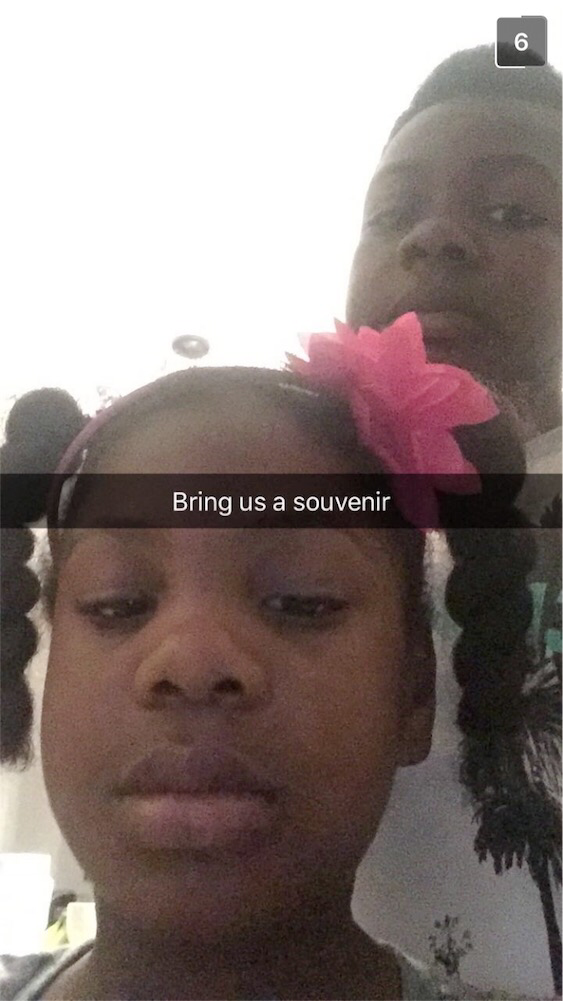 I am still on a high, feeling like I have had a spark lit under my patoosh. A desire to connect and make real relationships and most importantly knowing that I can do it and mother and wife and laugh and live. I'm going to be tired as hell, but who isn't?!
If you haven't been to a blog conference, Mom 2.0 Summit is one to attend.