I got something for y'all.
I took to Instagram one day and put up a photo of a very expensive pair of earrings that I loved and shortly after I received a tweet from Hannnah. Hannah is the creative genius and jewelry maker behind Nineteen Pieces. She offered to send me a very similar pair of earrings to the ones I was gawking at that she had recreated for her line.
Social media is AWE.SOME
I have worn these earring to death and it is very likely that you have seen me with them on. I get tons of compliments whenever I wear them.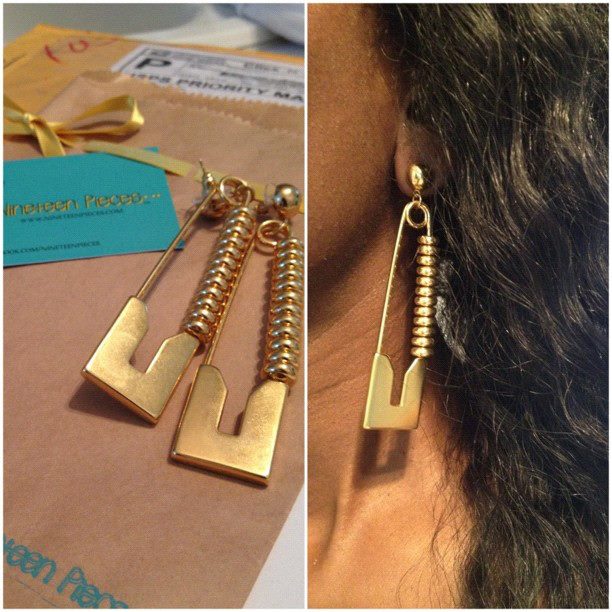 I am always curious as to how business owners get their start so I asked Hannah a few questions regarding her business.
1.) Is your background in jewelry design? If not how did you find your passion for making jewelry?  I have a long background in design. I started off getting my bachelor's in graphic design from Northeastern University. Then realized I HAD to transition into the fashion industry and move to NYC. So the decision was made and I started school at Parsons the New School for Design in the heart of Manhattan. I graduated with a degree in fashion (apparel) design. I then worked in the industry, designing clothes for major companies for about 4 years. During those 4 years I had an epiphany that I had to design jewelry. I have always been the type of woman that can throw on a tank and jeans and pair it with the hottest earrings or necklace, etc., and my outfit would come together. Gaining this clarity into what I really wanted for my life was amazing. I hit the ground running, formed my own company, and the rest is history. Accessories make the outfit complete no matter what. That's my motto, anyways.
2.)How long have you been creating and designing jewelry? Around 2 years focusing only on jewelery.
3.) How did you come up with the name Nineteen Pieces?  Nineteen has always been "my number". As corny as it sounds, it has. I wore this number on every jersey I wore, for every sport I played. When I started messing around with jewelry and designing, it came to my attention that many of my designs contained nineteen components. So it was fate, Nineteen Pieces was born.
4.) 5 years from now where do you see Nineteen Pieces?  In 5 years, Nineteen Pieces will be a major contender in the Accessory business. Nineteen Pieces will bring you funky, unique, on trend jewelry for an affordable price. It will be women's go to brand because women love to be unique and find items that stand out. All without paying too much. I always say women dress for other women, not for men. It's usually women who notice! I plan to retail in major department stores, as well as many boutiques across the country. I also plan to grow my online business continuously. Online shopping is the best.
Now for the fun part. I am giving one of you up to $35 to spend in Hannah's store. My own money. That is how much I appreciate you all for coming by here and reading. Here are some items from her new fall line.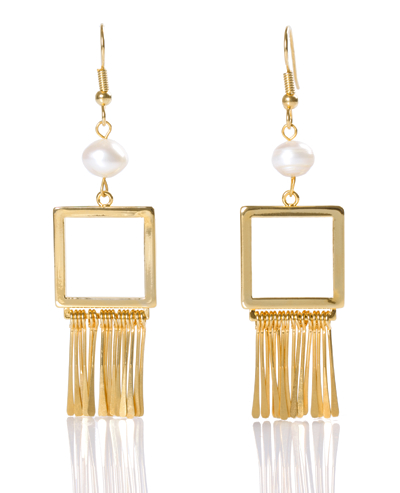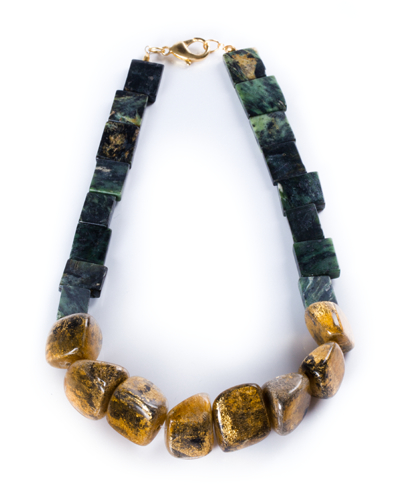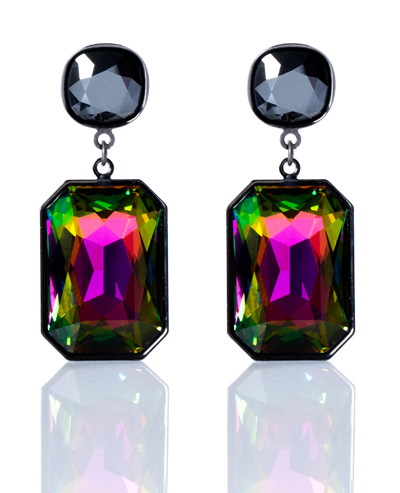 Good Luck!! Giveaway will run for one week.