My husband is very attentive and will blurt out random facts at his discretion. As I was heading to Target one day he asked if I owned clothes that weren't denim, white, black, gray, striped or plaid.
I hadn't really ever noticed that I am drawn to said clothing descriptors but I like what I like and while it is very plain in the eyes of some I just like my look to be classic and simple in shape and color.
Ventured out to brunch with my Fab Five blog buddies and got Lashawn to snag a few photos of my outfit of the day in all of its plain glory. Can I mention how much I am loving boyfriend jeans right now. These are in heavy rotation, and I plan to snag a few more pair to distress using this tutorial.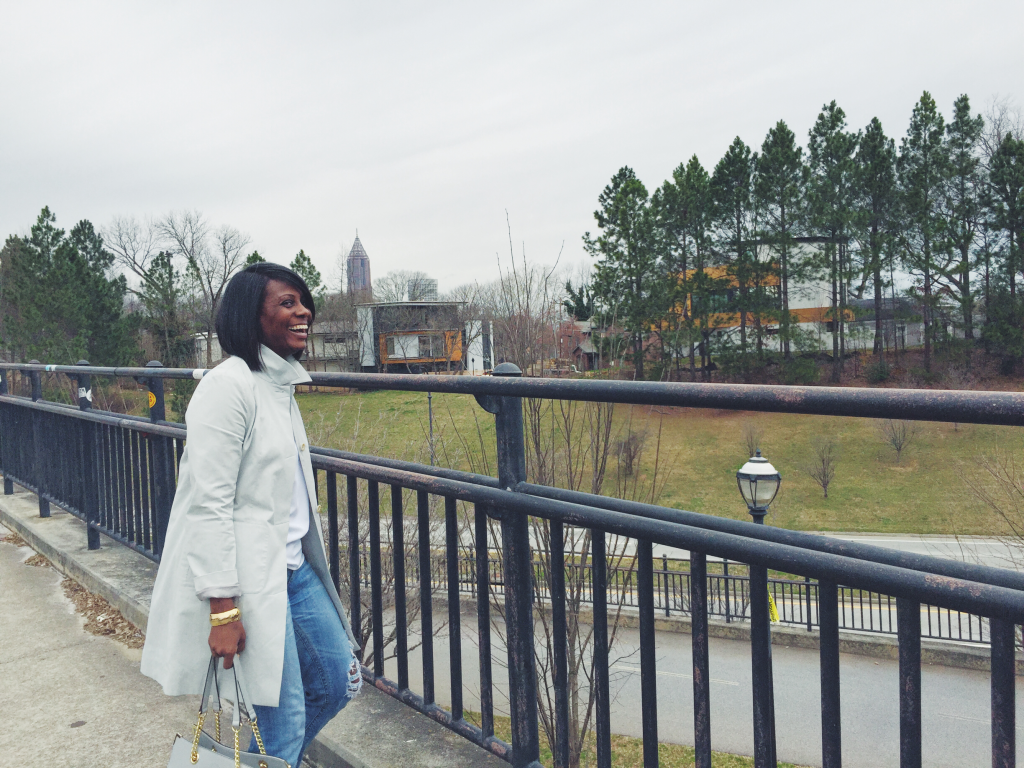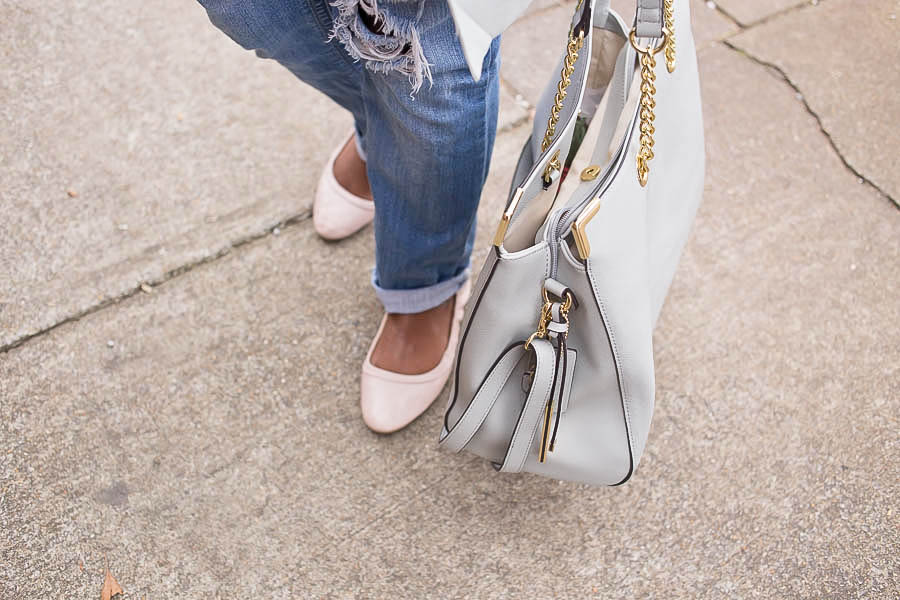 Flats are my shoe of choice these days and most likely will be until I depart this Earth. Heels and I see each other very rarely these days. I remember a day when I would not be seen in flats. Didn't own a pair or tennis shoes.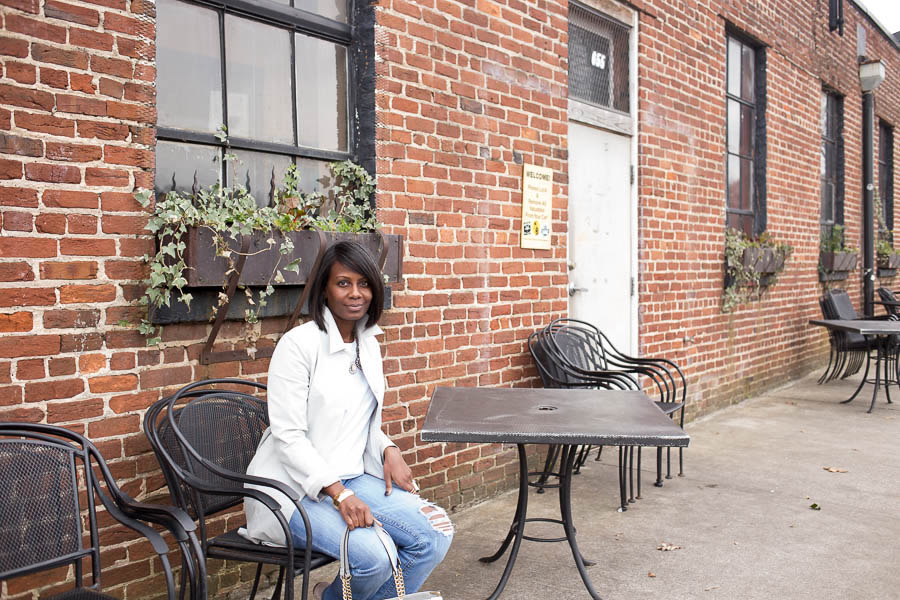 In the past I've worn accessories sparingly but now I'm dialing it up on the bling factor. Loving on my costume jewelry.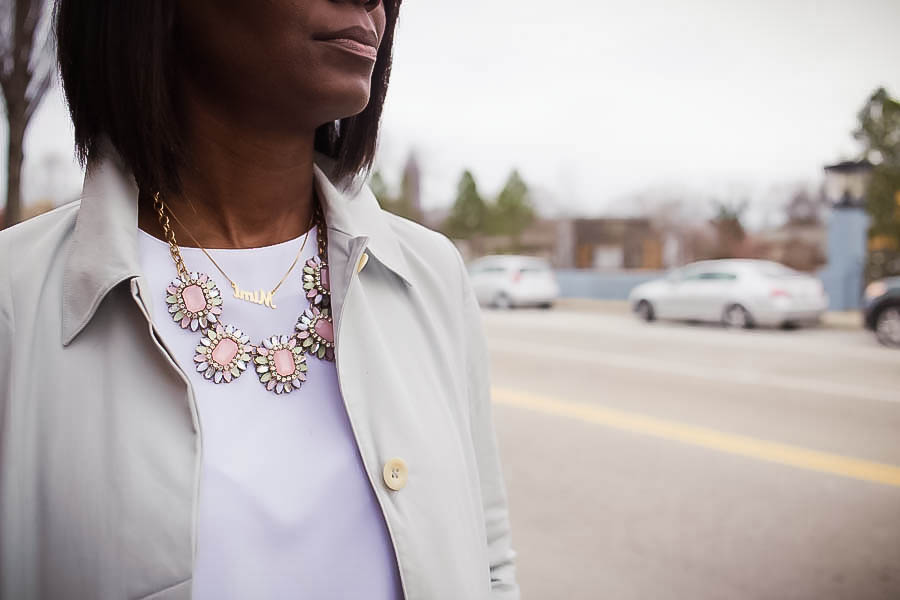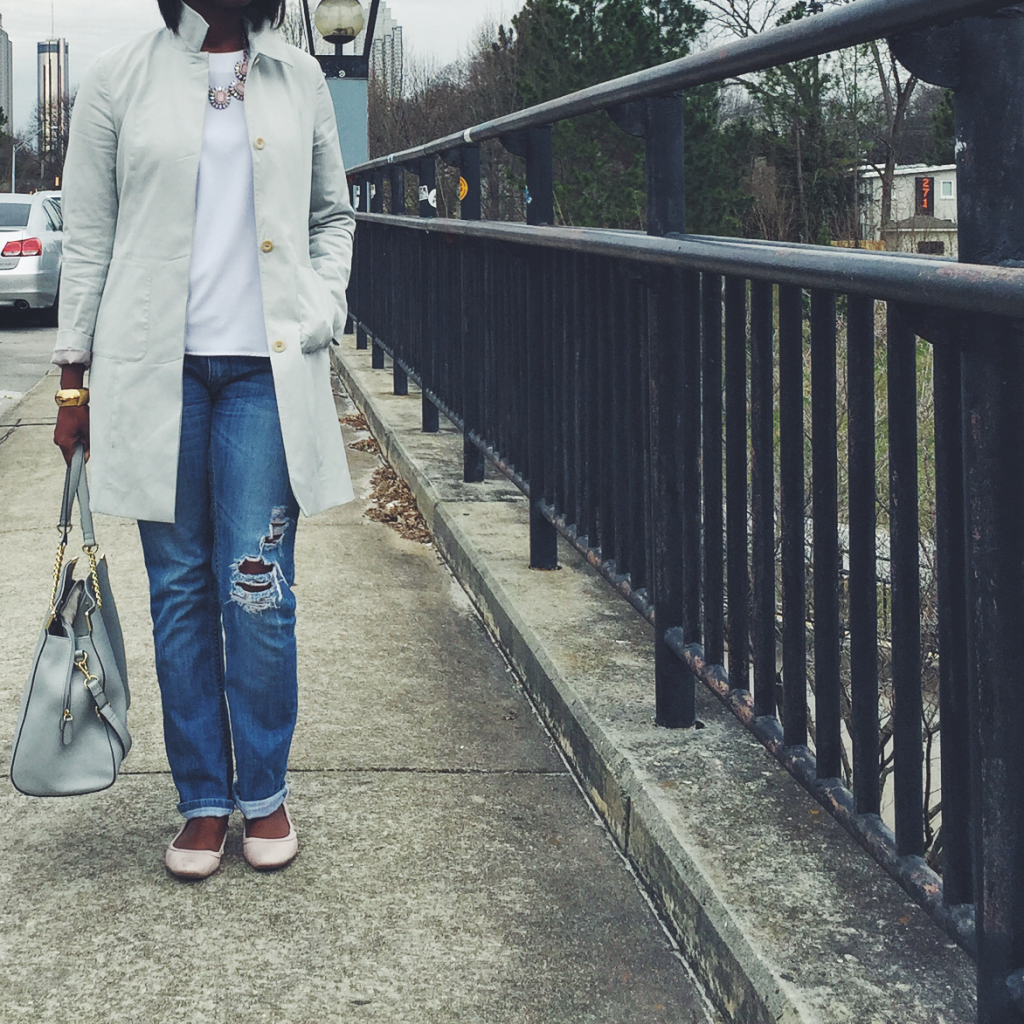 Trench: Thrifted | Blouse: Thrifted | Jeans: Thrifted | Shoes: Old Navy | Necklace: Macys | Name Necklace: Pynkluxe | Bracelet: Thrifted | Bag: Wilson's Leather (on super sale, I'm salty)
What is your signature style?