This post has been written in partnership with Olly Nutrition. All opinions are mine
Growing pains abound around here in the literal and physical sense. On a regular basis, my son seems to forget that he is my child and does not belong to one of the other mothers at the school. The tweenager struggles and growing pains around here have caught me by surprise.
In the midst of his ill behavior he has also been complaining that his joints hurt. I thought growing pains were just an old people's term, until my husband who is familiar with physiology due to his work informed me that growing pains are indeed a real thing.
What I gleaned from his highly technical definition of what causes "growing pains," is during a time of rapid growth it is essential to properly fuel the body to ensure strong and healthy bones.
Recently Olly vitamins sent over a few of their expertly blended children's vitamins that essentially address certain needs of the body.  I'm sure he doesn't get enough calcium, because he doesn't drink milk so I thought it good to start him with  "Growing Bones."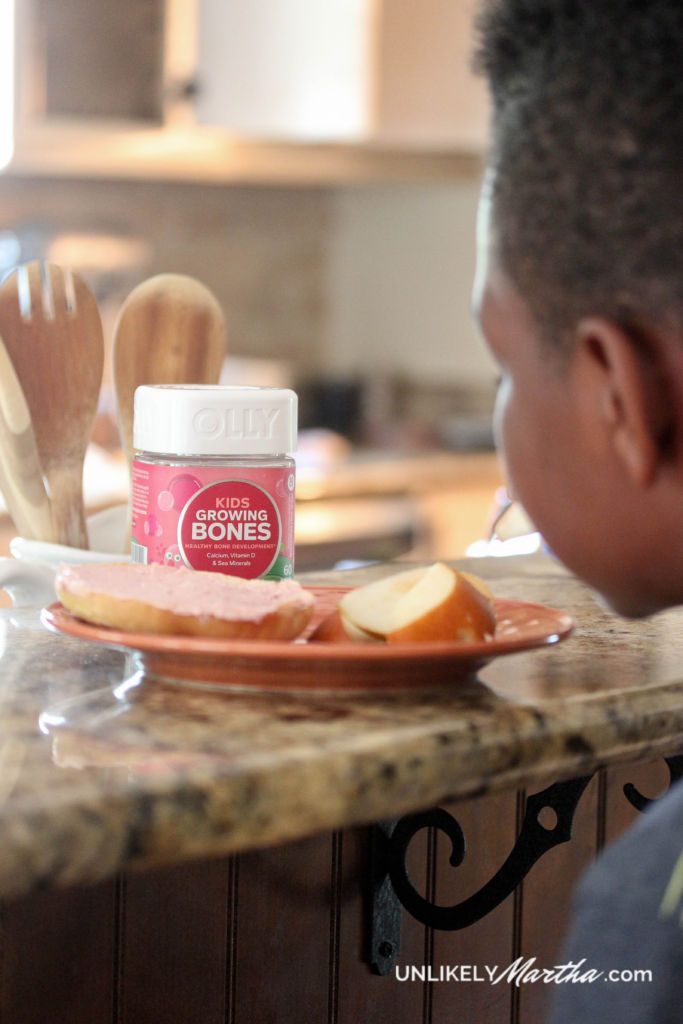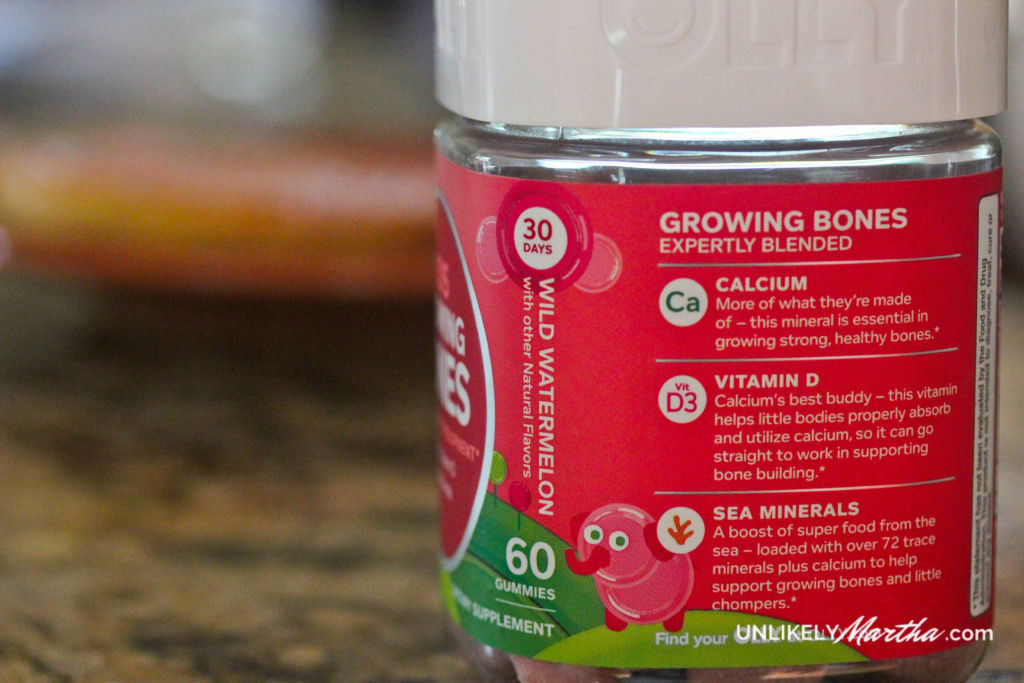 ….and because I am hawking sugar intake around here like a mad woman I noticed that each variety has different ingredients and most of the sugar included is either cane sugar or is naturally derived from vegetables like beets.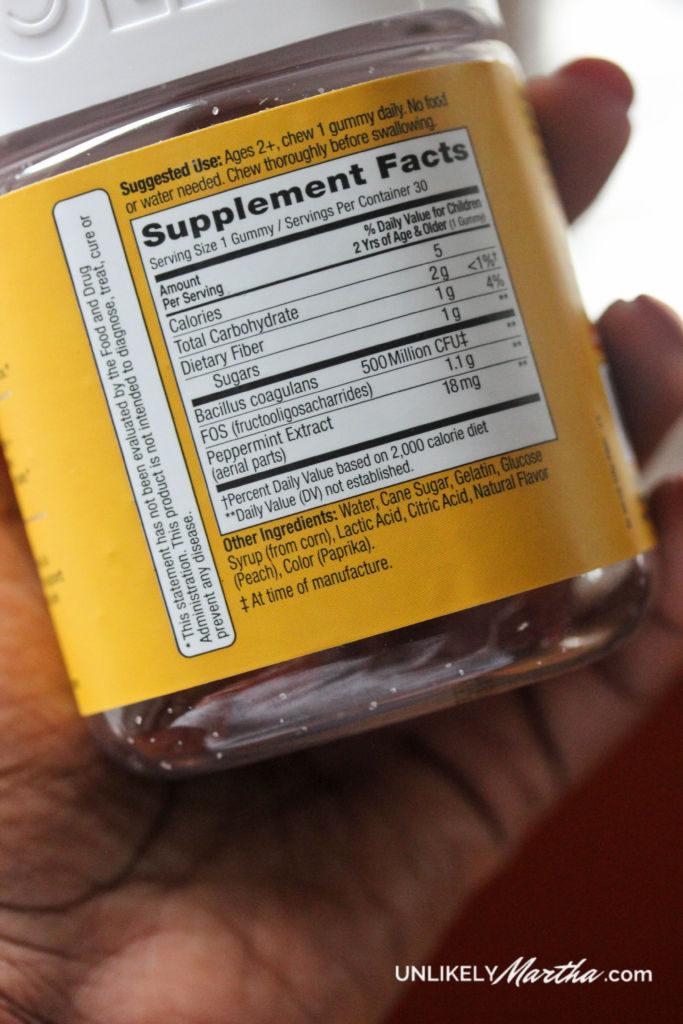 They are all naturally flavored and Addi has decided she wants to take the cherry flavored ones.  This particular flavor tackles building immunity and seeing that she is the one guaranteed to get sick at least 4 times a year, she made a wise choice.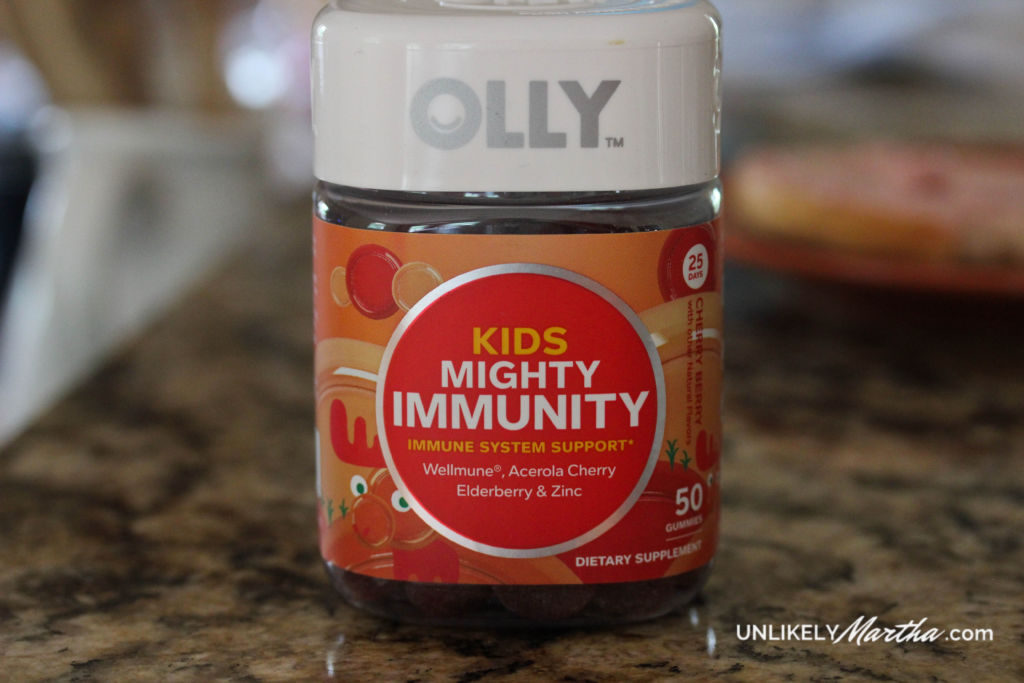 The composition of the other two varieties are as follows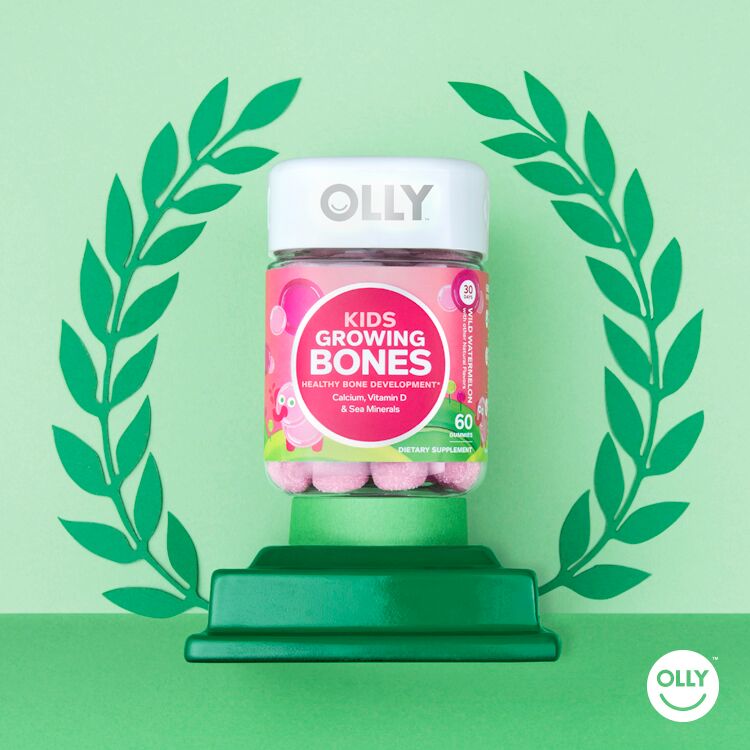 Olly is hosting a fun giveaway for the chance to win the following. Click the photo to enter!
A year supply of your choice of two OLLY Kids Wellness Boosts 

$250 gift card to Tea Collection to keep them suited up in style.

$500 gift card to Target for all the gadgets and gear needed to keep their day action-packed.

$100 gift card to Starbucks so you can keep up as their trusty sidekick.

 And a year supply of method cleaning products so you can transform their super world back into your home.
Olly is not only expertly blended for the needs of the babies, they also have options for adults to include "Beauty","Sleep", "Calm" and "Balanced Belly."
Be sure to visit Olly online, on Twitter, Facebook and Instagram to learn more.
Now if only these vitamins could fix his tweenager attitudinal growing pains.
Do you consistently give your children vitamins? Any growing pains going on at your house?!