Going into the weekend, the refrigerator and cabinets were bare. There were pickings but they were slim and required some imagination to concoct a meal.
Saturday I got busy and by Sunday we were practically eating air so I had to make a trek to the Farmer's Market.
I threw on what I felt comfortable in. I am slowly realizing in my old age that I really like classic styles and looks. I get the trends but unless they are marked down I probably won't buy them. Give me an oxford and some shorts and I'm good.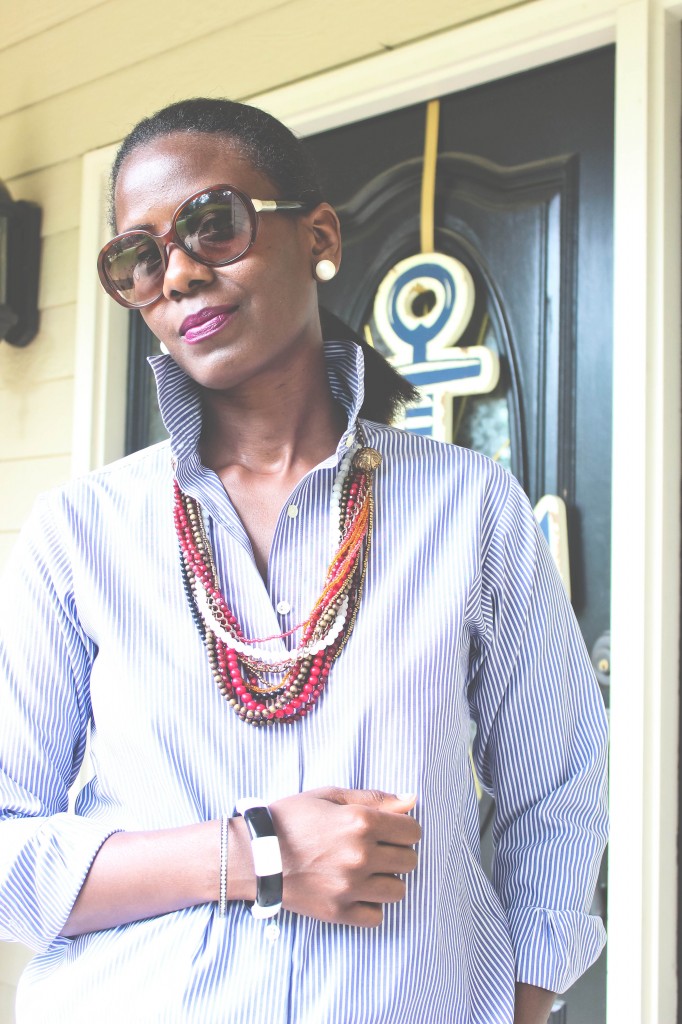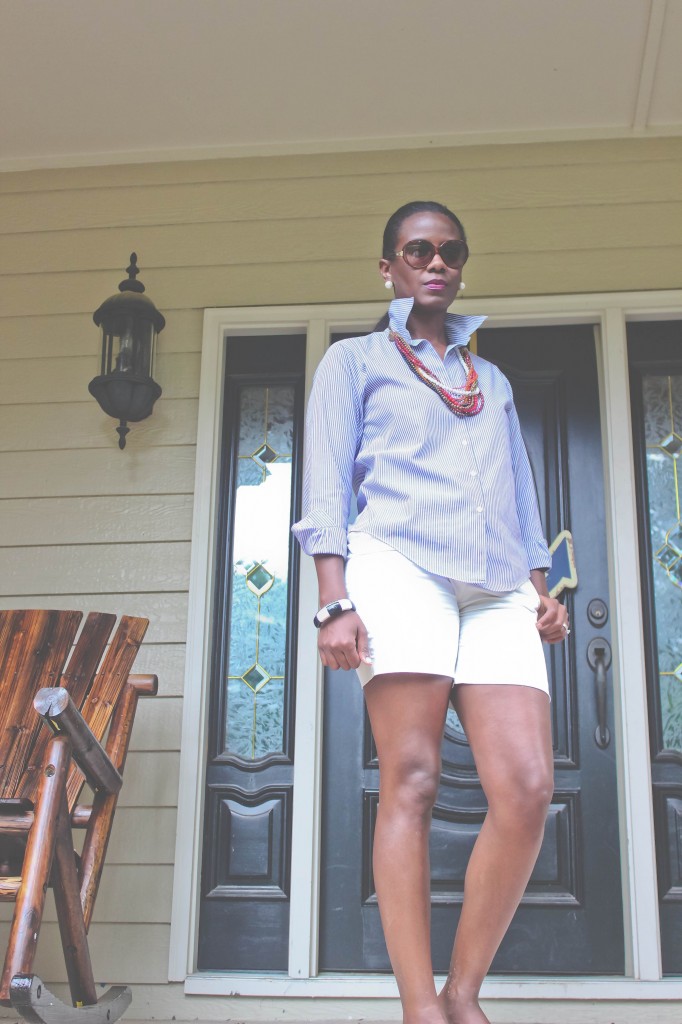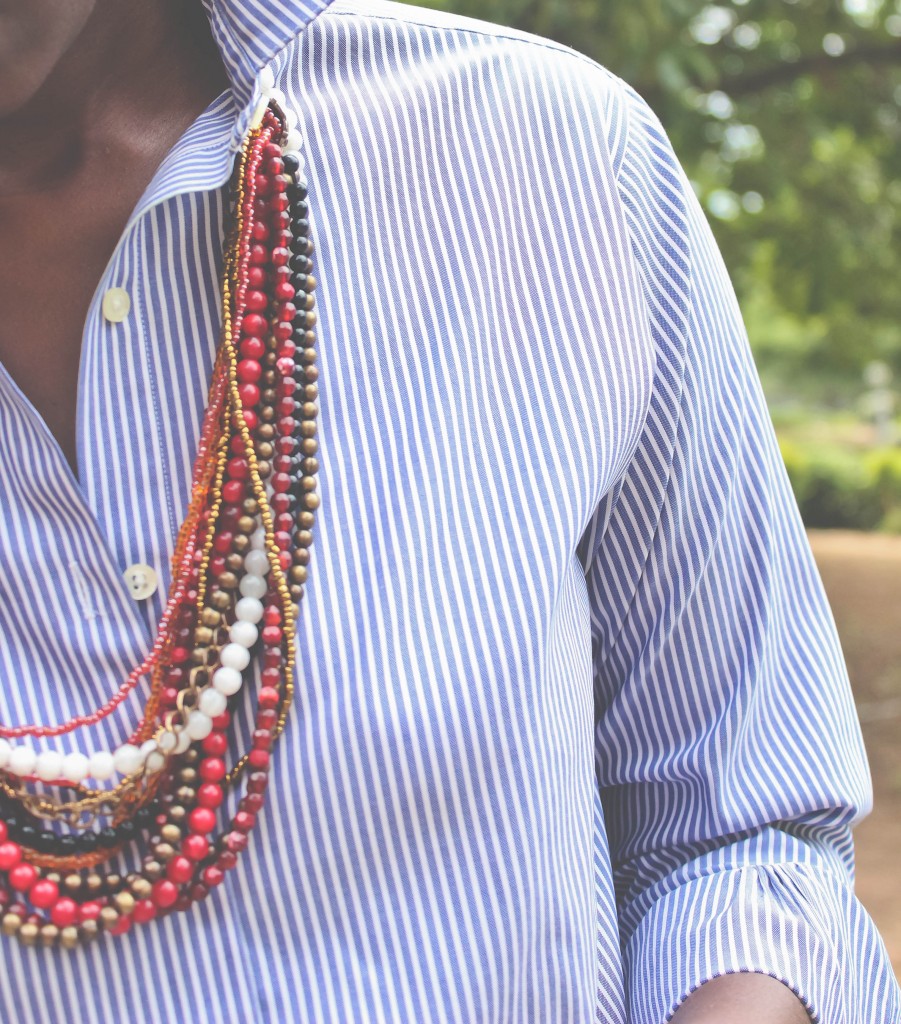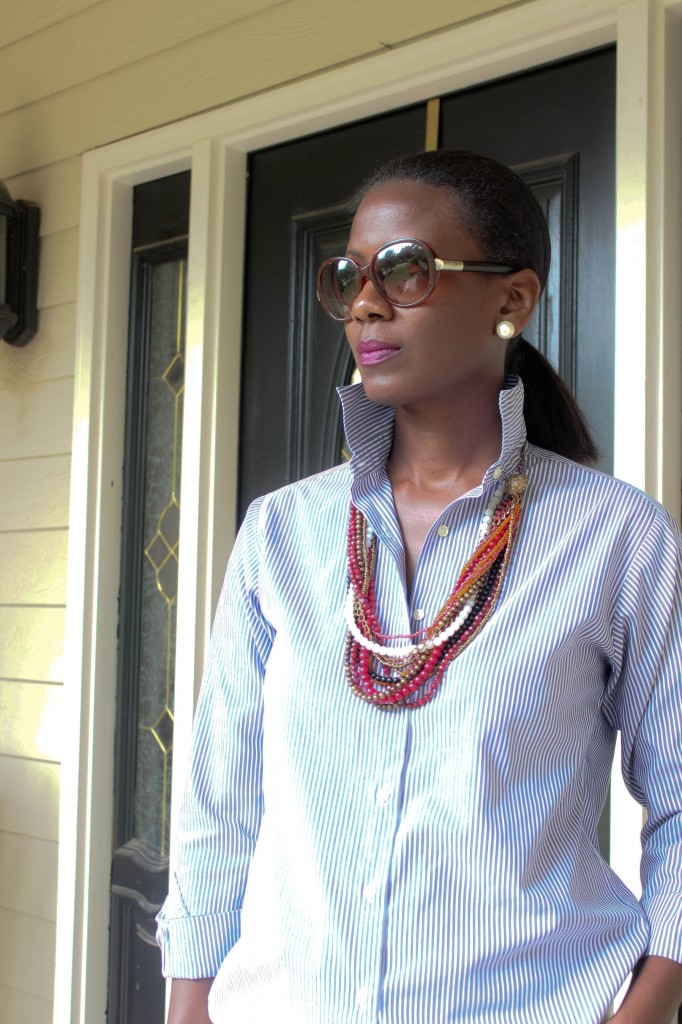 Oxford: Thrifted {Brooks Brothers} Shorts: Kohl's Necklace: Thrifted Bracelet: TJ Maxx Sunnies: Chloé
Linking up with