Happy Friday!
Ever since my first foray with Yes to products I have been sold ever since. Like seriously for the price these products are amazing. As a product that is not only 90-99% natural but also affordable and available at your local grocery store this product line is great for women who are looking for affordable and effective skin care.
I am proud to announce that I am now a Yes Girl, an ambassador of sorts for Yes to and I couldn't be more excited. In this role I will be bringing you information about Yes to products and periodic giveaways. To kick off this partnership, courtesy of Yes to I am giving away a Yes to Blueberries gift set.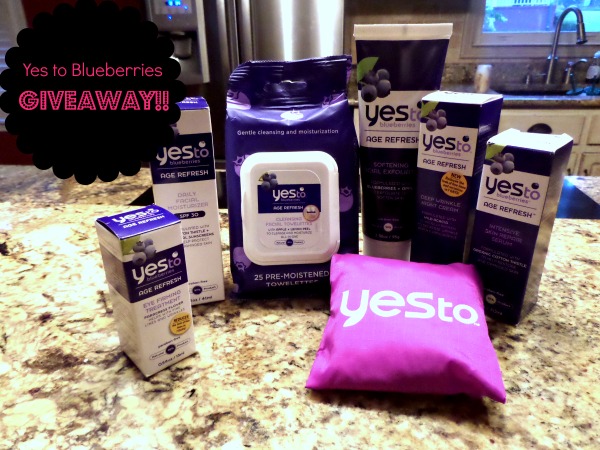 Yes to Blueberries products are focused on helping you fight the signs of aging. The products in this line help improve skin firmness, protect skin, diminish fine lines and wrinkles and helps to nourish age-damaged skin.
This giveaway basket consists of approximately $95 worth of skin care goodies: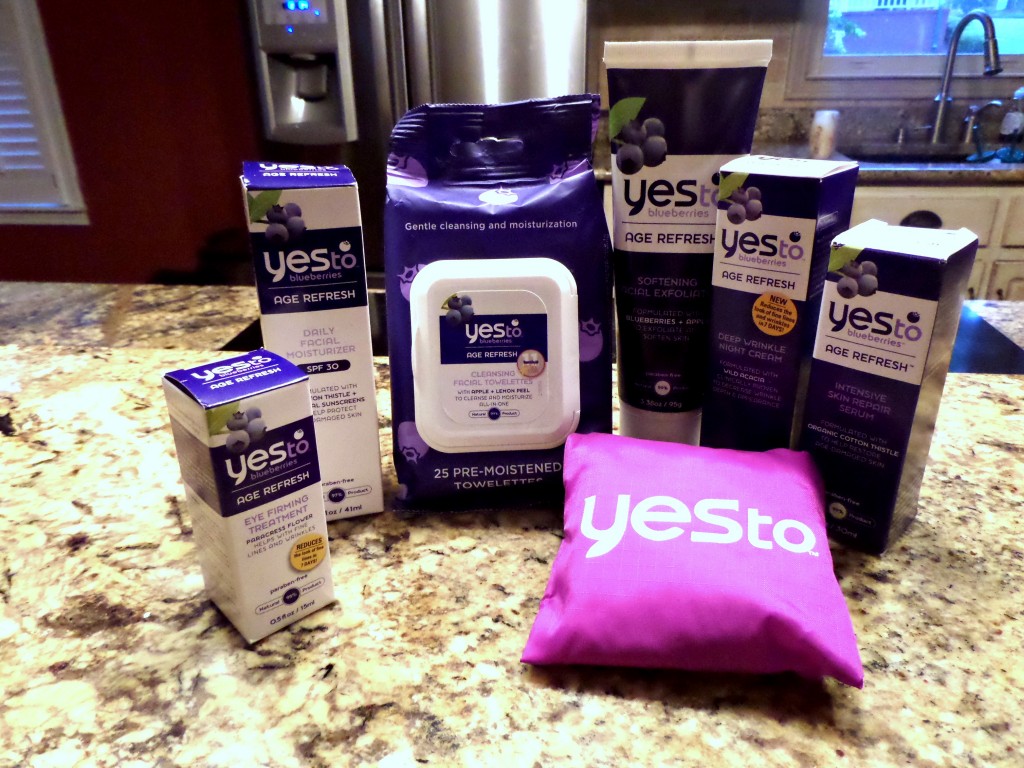 Cleansing Facial Towelettes
Eye Firming Treatment
Deep Wrinkle Night Cream
Softening Facial Exfoliator
Intensive Skin Repair Serum
Daily Facial Moisturizer SPF 30
In addition you will also win this ethically made reusable shopper tote. How cute!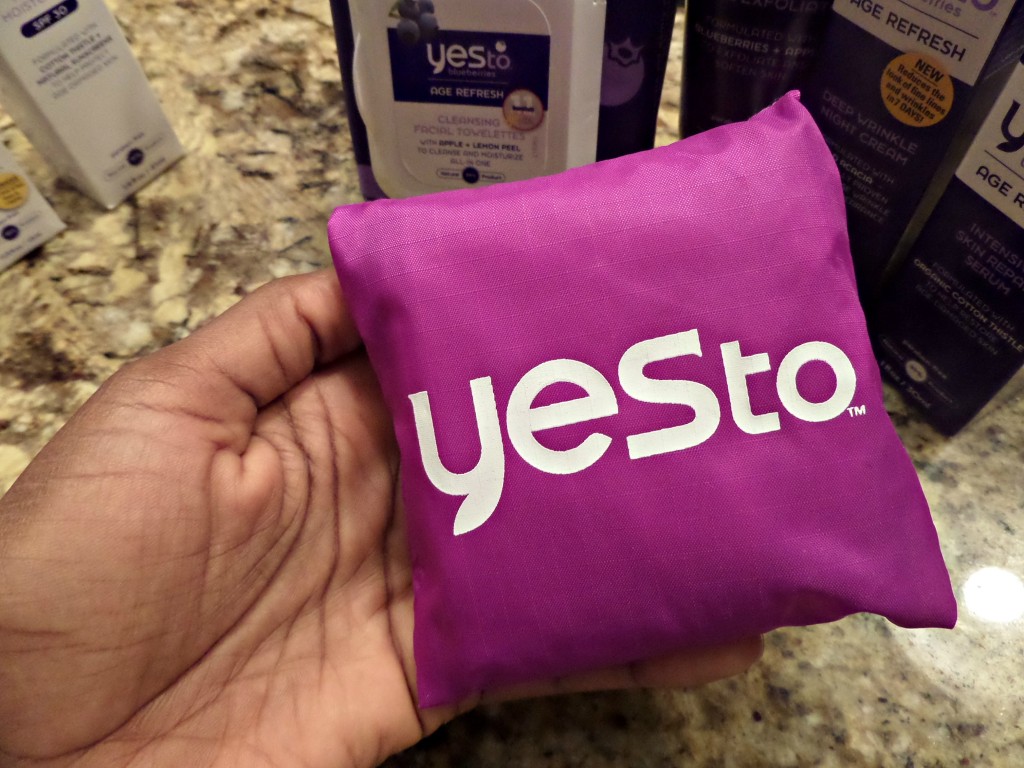 Giveaway will run for one week. Have at it! Have a great weekend