I've never had much for hair, then add in Addison's mane and I'm at the point where I might be better off without any of my own. I've been giving some serious thought to my next move, and in my indecisiveness I've decided making an impulse move isn't sitting just right with me so I'm holding off. Now, if only this summer humidity would do the same thing.
The humidity this summer has been relentless and I haven't had the desire to do anything with my hair…cause for what. I've taken to wearing head wraps this summer, the ease and stylishness of them has made life a lot easier. I'm really loving them as a quick go-to option when I haven't made my hair a priority, which is more often than not these days.
For my wraps I use the scarves that are typically wrapped or tied around your neck, generally they are shorter in width and longer in length. I have quite a few laying around the house, but my favorite is this chambray one. I love all things denim and this one is lightweight and goes with everything. I have them on sale in my shop for $12. (Click over to see how versatile the scarf is, you can even have it monogrammed to wear as an actual scarf.)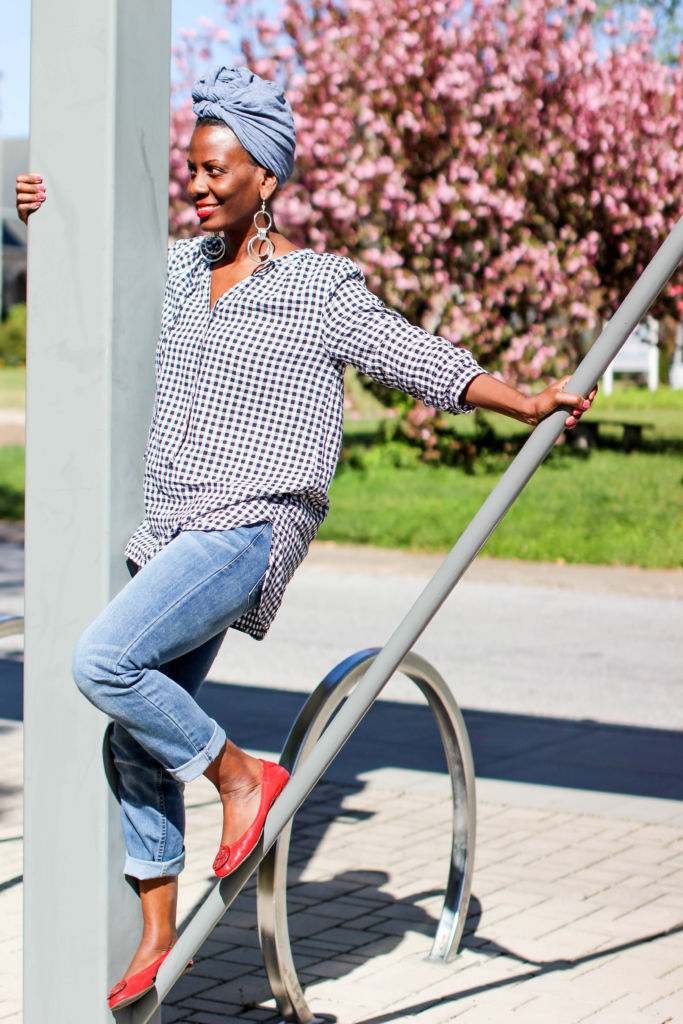 Getting this look is super easy, and once you get it down you can easily do it within a minute. I've given you a step-by-step tutorial. Hope it helps!