Never mind that I am supposed to be watching my carb intake. We are now entering the season of comfort food and while I made this chicken veggie crescent braid early on in the season file this away under quick and easy comfort food. The 2 cans of crescent rolls you will need to make this don't fit into the healthy category but the flaky buttery goodness is so worth it.
Chicken Veggie Crescent Braid
Start with 3 cups of cooked chicken breast. I simply seasoned and browned mine in olive oil. Once they were fully cooked I put them in my mixer to shred. You can also use leftovers from an oven roasted rotisserie chicken.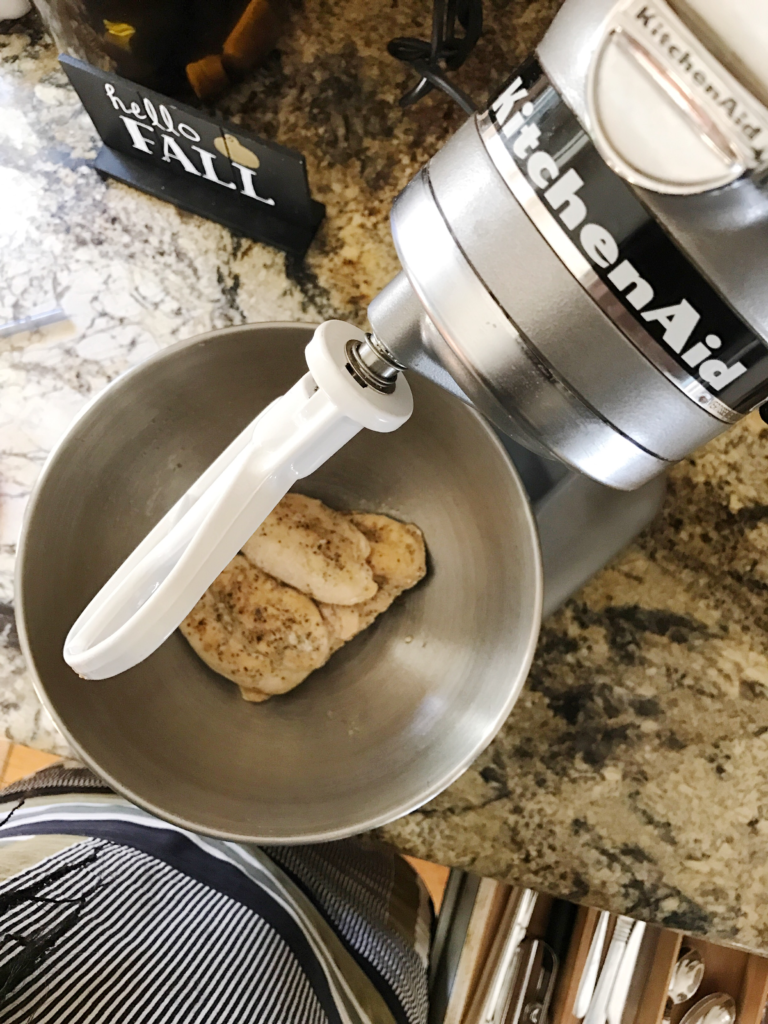 Once the chicken is shredded mix in your veggies, marscapone, Parmesan cheese and Italian seasoning.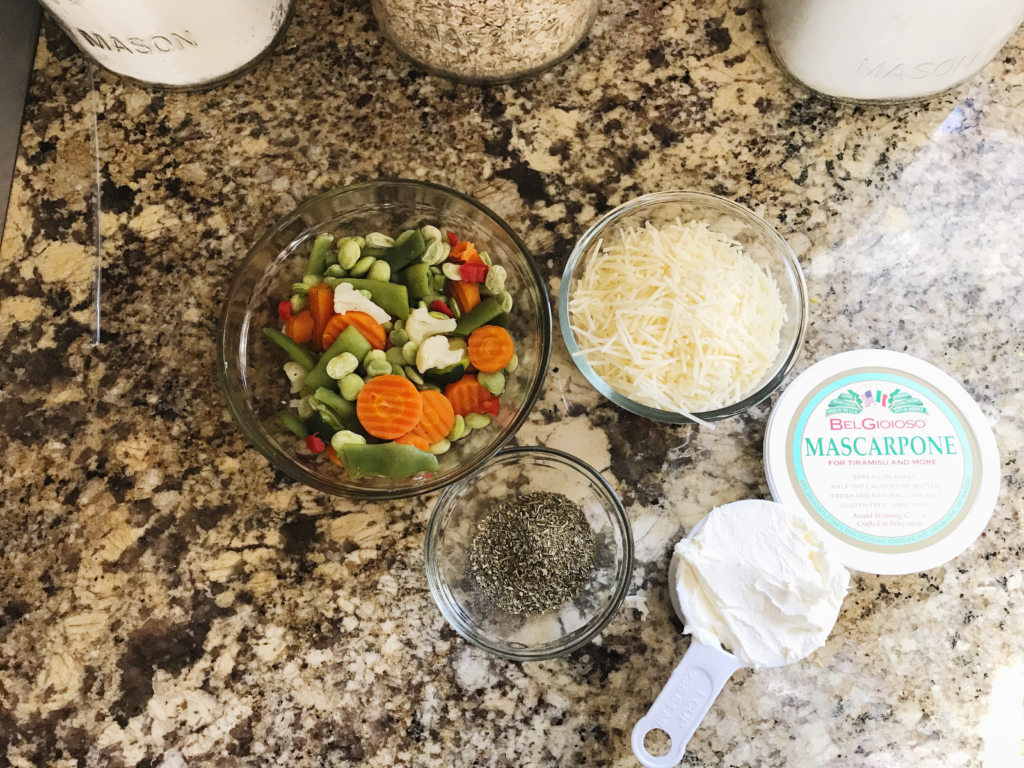 Now is the time to roll out two rolls of crescent dough. Overlap them and press together to seal.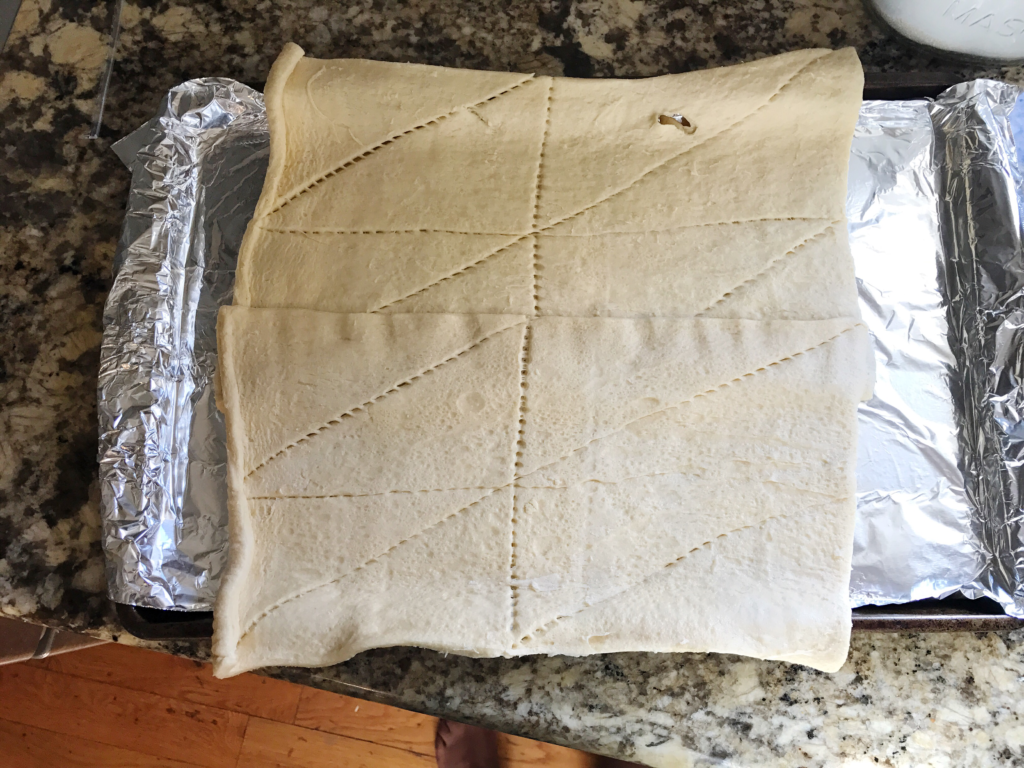 I have learned that aluminum foil and parchment paper do not function in the same capacity. I mean you can use the foil but you'll be happier with the parchment paper. Trust me.
Now comes the fun part of lying the mixture in the middle of the crescent dough. Once you have it laid out, try to ignore the perforations and make your own tiny slits and alternate lying them across the mixture to create the braid.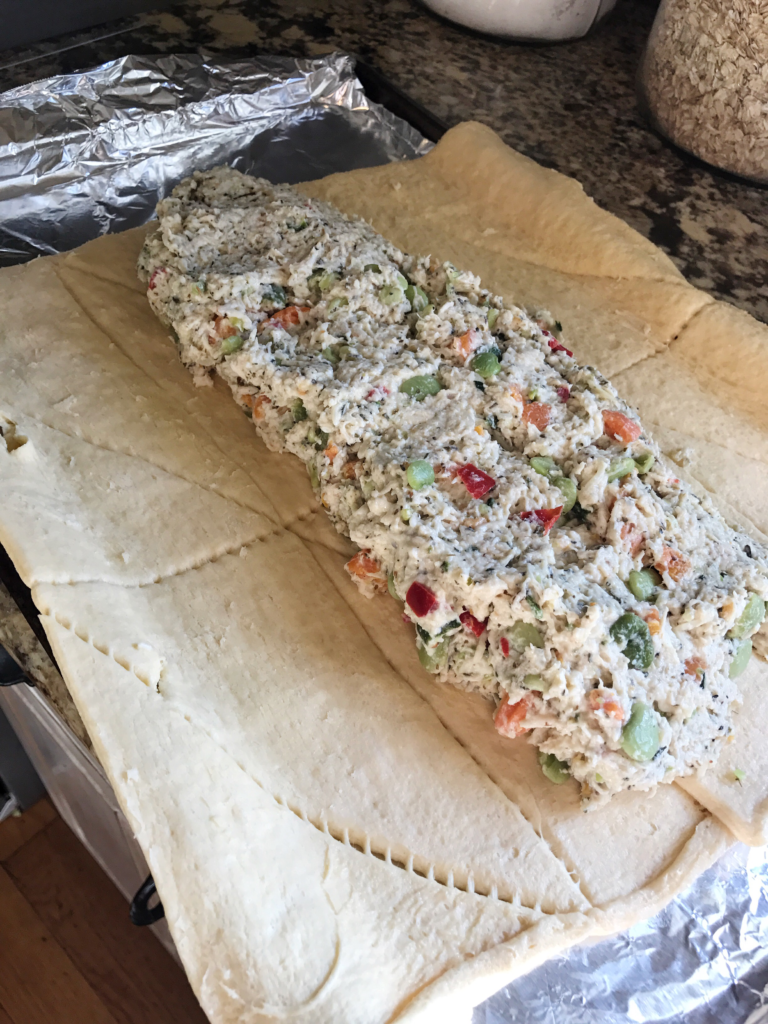 Sorry, forgot to get a picture of the before braid. But here is the after.
Yummers!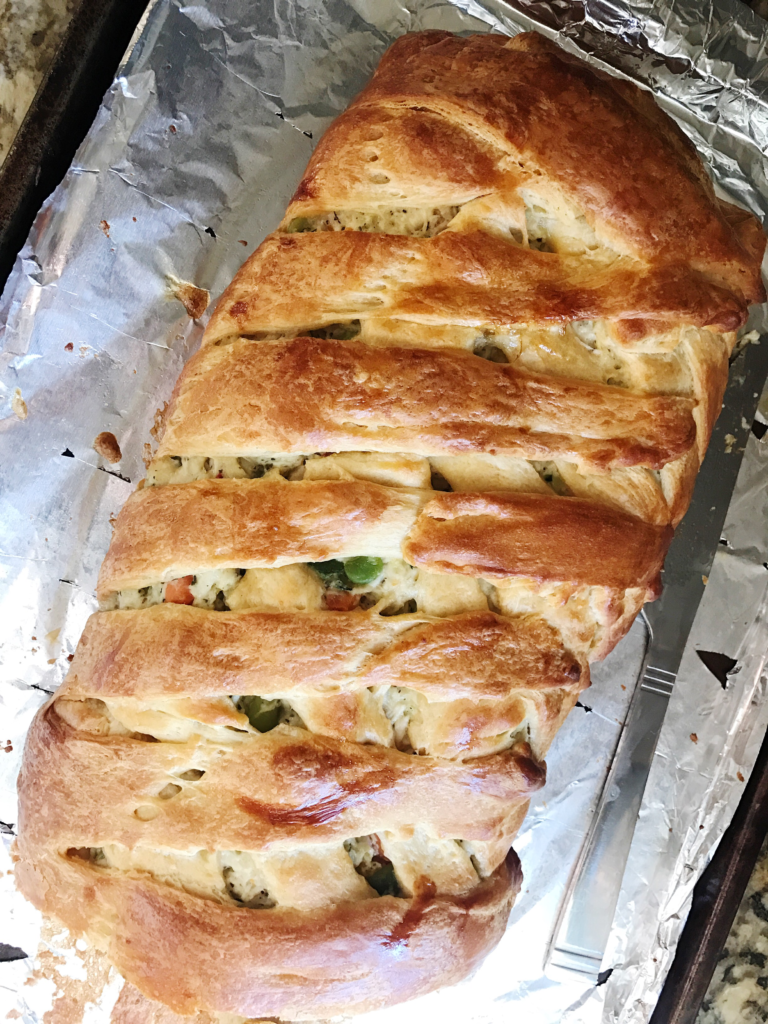 This was my first time ever making a braid and I was pleased with how it turned out. Even if I wasn't, the taste would've made up for it.
Chicken Veggie Crescent Braid Recipe
Chicken & Veggie Braid
Prep time:
Cook time:
Total time:
Ingredients
8+ oz frozen garden vegetables
3 cups Cooked Chopped Chicken Breast
1.5 cup Grated Parmesan Cheese
1 cup Marscapone Cheese
3 teaspoons Italian Seasoning
2 Cans Refrigerated Crescent Dough Sheets
I Beaten Egg White
Instructions
Preheat oven to 375F
Microwave or steam frozen vegetables
Mix vegetables, chicken, and cheeses in a large bowl. Once mixed add in Italian seasoning
Line baking sheet with parchment paper and unroll the dough sheets.
Place mixture down the middle of the dough sheets. (Try to keep as flat as possible)
Put small 1 inch slits on each side of the dough
Alternate crossing the strips over the mixture until the braid is complete
Brush the completed braid with egg white
Bake for 22-28 minutes or until the crust is a golden brown
E N J O Y!
Save