When I tell you there is nothing like planting a seed in the dirt and seeing something grow from it. I had never likened myself to be the gardening type until I planted something and it grew!
Since then, the countdown to early Spring is real. The past few years I have strictly stuck to container gardening but I am looking to branch out into square foot gardening this year.
To get my seedlings started I picked up a few items from Dollar Tree. Whether you are going to grow in containers or in a bed it's a good idea to start seeds indoors early.
There are so many resources to offer you help if you feel like you have a brown thumb that you want to grow into a green one. I've recently joined the We Sow, We Grow Facebook group and am loving the community as it is a mashup of newbie and seasoned gardeners connecting to offer support and answer questions.
If you are halfway interested in starting a garden and don't want to spend a ton of money here are a few items you can get for less than $10 to get your garden started.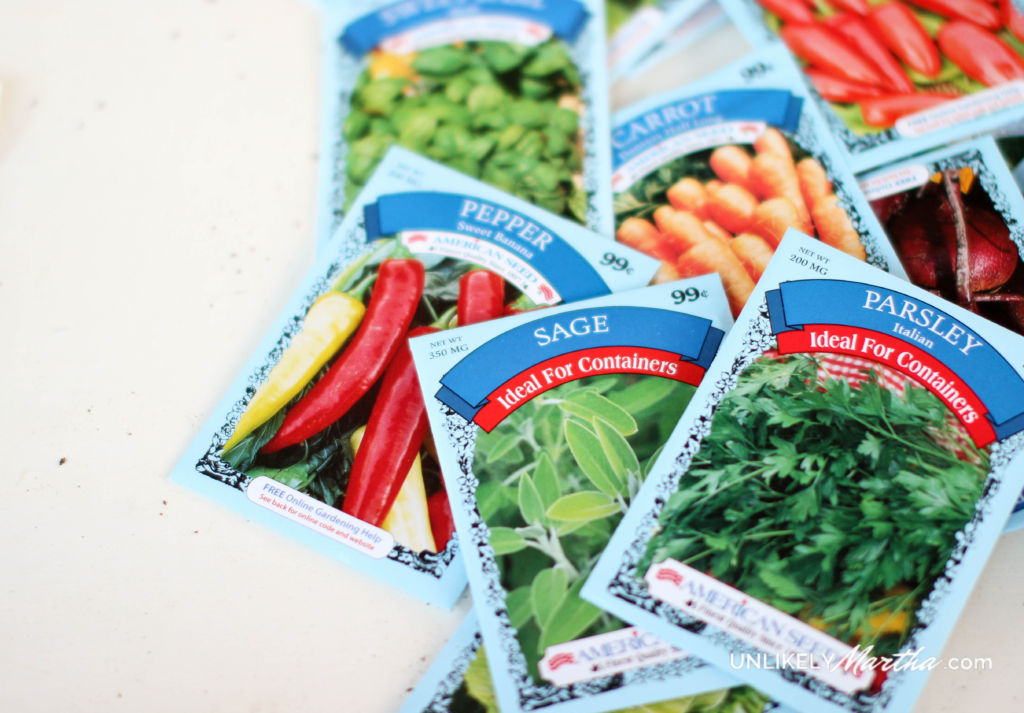 Seeds At your local store seeds can cost upwards of $2 per pack. At Dollar Tree you can grab them 4 for $1.  The selection isn't huge but for the basics this is a great start.
Weed Barrier Since I am square foot gardening with boxes, I will need to lie down  a weed barrier. These are just $1 a pack compared to $4.99 and above. The size is about 4″ X 8″, perfect for smaller spaces. My boxes will be 4″ X 4″ so this is perfect.
Plant Labels When you plant your seedlings, you want to make sure you remember what you planted, these are great for marking seedlings. I've seen these go for about $5 at Target. If they happen to be sold out, popsicle craft sticks work just as well.
Pots We won't even get into how much pots can cost. They add up quickly. Bought quite a few for my lettuce and herbs. While plastic and not the prettiest, they will certainly get the job done.
Garden Gloves For $1 these things are clutch. I've had my pair since last year. The underside is made of latex to keep your hands from feeling water or wet dirt. Grab a few of these.
Dirt is the only item not on this list. I don't suggest picking that up from Dollar Tree but instead heading out to a garden center for soil that has been enriched with the nutrients and fertilizer seedlings need to grow strong.
If you haven't a clue of what to do next after gathering your supplies this post and this post will help you out.
If you want to see me talk you through this Dollar Tree haul, click below!
Are you into gardening? If so, what are you growing?
Save
Save
Save
Save
Save