I'm over laundry. Like so over it. I've tried so many laundry routines, and none have really worked so I'm doing the one thing I never thought I would do… I'm committing to washing once a week.
I've always been against washing once a week, because it just seemed that it would be an entire waste of a weekend day, but then who said it had to happen on the weekend, and then it dawned on me that if I did it all in one day and had it put away I wouldn't have to bother with it again until the next week.
For awhile my process of washing two loads a day was working, until it wasn't. The main problem was the children were in charge of folding and putting away, and with our crazy schedules by Wednesday no laundry was being done, and Addison was haphazardly tossing folks clothes where they didn't belong. My Addidas pants were being put in my son's drawer and vice-versa. There are few things more annoying than looking for your things and not being able to find them.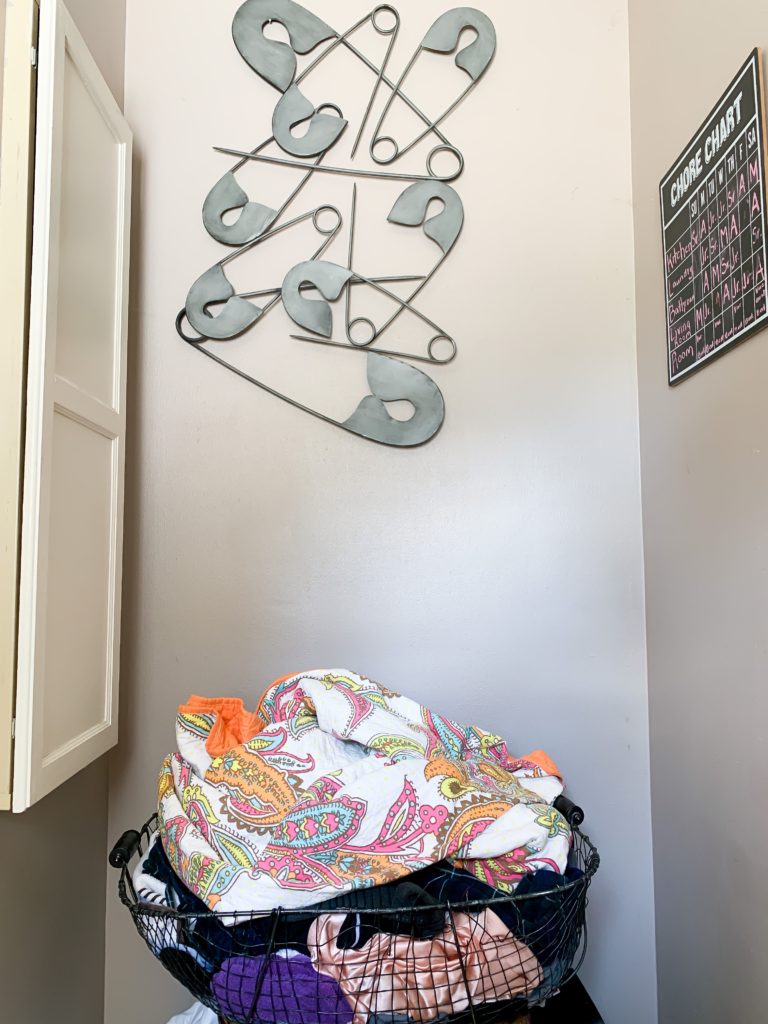 Couldn't continue on like this. So, our new schedule involves me taking a day to wash and sort all clothing by owner. I'll handle the linens and my husband's clothing along with mine. The children are responsible for folding and putting away their own laundry. If dirty clothes aren't in the basket when I come around to collect, they don't get washed.
PERIODT.
We are consistently saying that as women we can't be everything to everybody. I'm bringing your laundry routine into the discussion. They are old enough to fold and put away their own clothes so I'm putting that responsibility on them. I'll have to relinquish control of the fact that they will likely be tossed into drawers instead of KonMari'd like I'd prefer, but you can't win all of the battles. It's more important for me to win the war on laundry rather than consume myself with junky drawer battles.
Here are a few tips I've found to actually work over the years as I've moved from one laundry routine to another… to another:
Every one needs their own laundry basket
When switching your laundry process, start with a clean slate, meaning wash all of the clothes.
Don't take a break when doing laundry, just power through the process. If you sit down or stop, it might be a wrap.
Make it a point daily to pick up clothing that is lying around and put it where it belongs.
There are certain clothing items that don't need to be washed weekly, like jeans or house clothes. Put those items on a separate rotation to help keep your laundry loads light.
I'm joining forces with one of my IG sisters, @MomSavingGrace for a series of videos where we will be attacking problematic processes in our homes. We'll all get this right, or at least try! If you need a little motivation to get an area organized in your home head over and watch our videos! What does your laundry process look like?!