Let me start by saying, anything in a cast iron skillet tastes good. This is the one I have (affiliate link) and I love it. If you have one, and it's time to re-season it, here's how I maintain mine.
Now that we have that out of the way, let's get into these crispy, yet soft roasted potatoes.
This recipe works best with fingerling or baby potatoes. They are small enough that they cook evenly and the skin crisps nicely.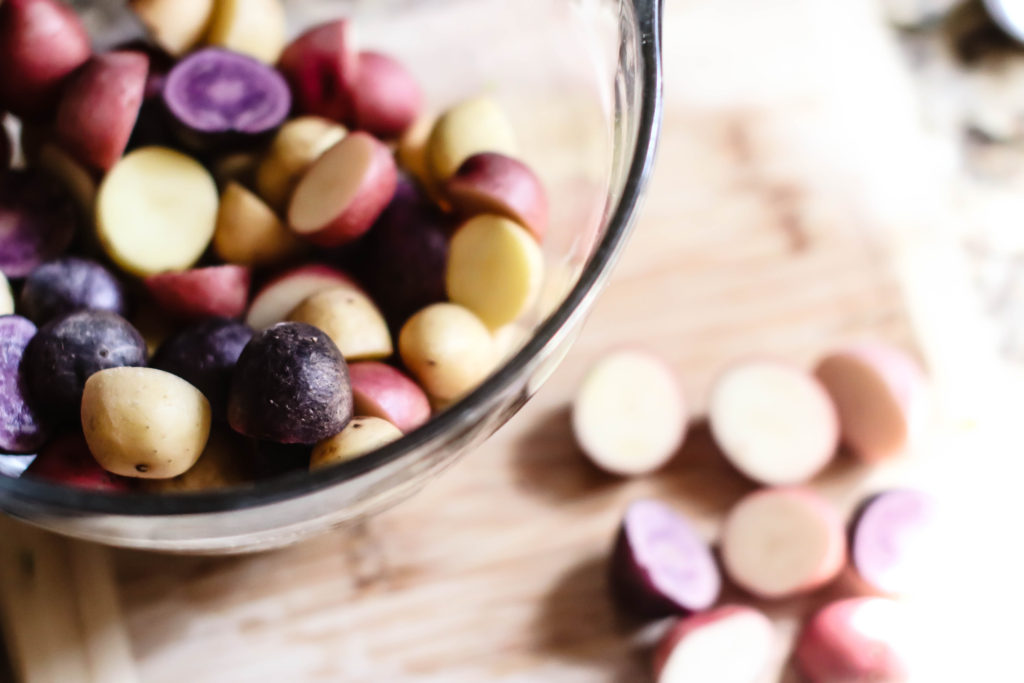 The ingredients are minimal, but the taste is mighty. You need olive oil, kosher salt, pepper, mustard, honey, a lemon, and potatoes.
The key to getting these right is to "flash roast" the potatoes. You simply start by adding the potatoes to a hot pan. From the last sentence alone, you should already know these are going to be good.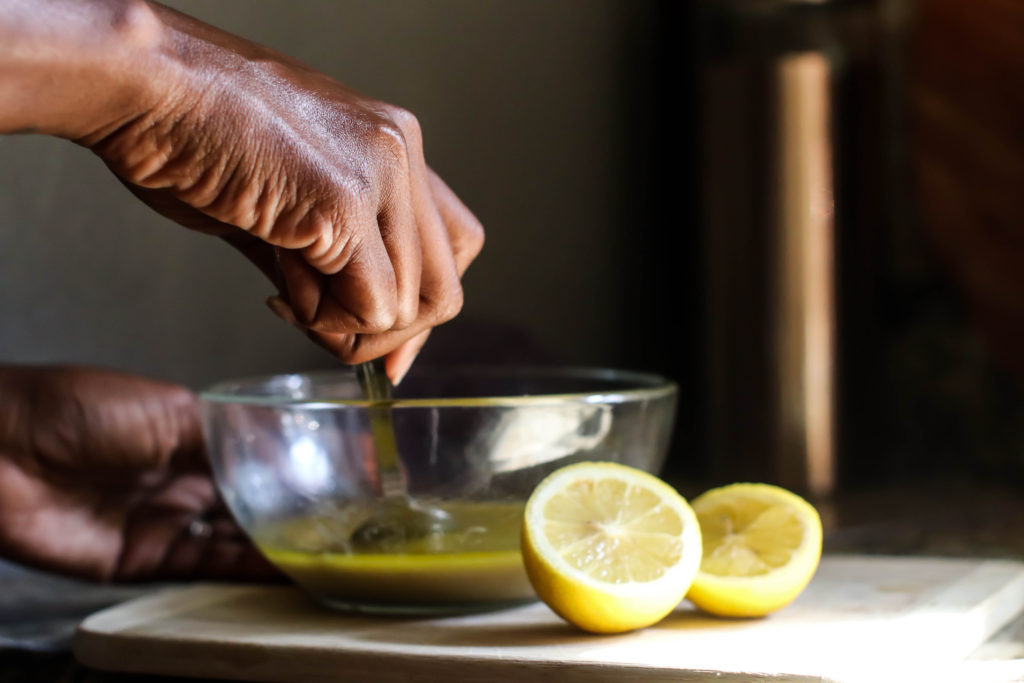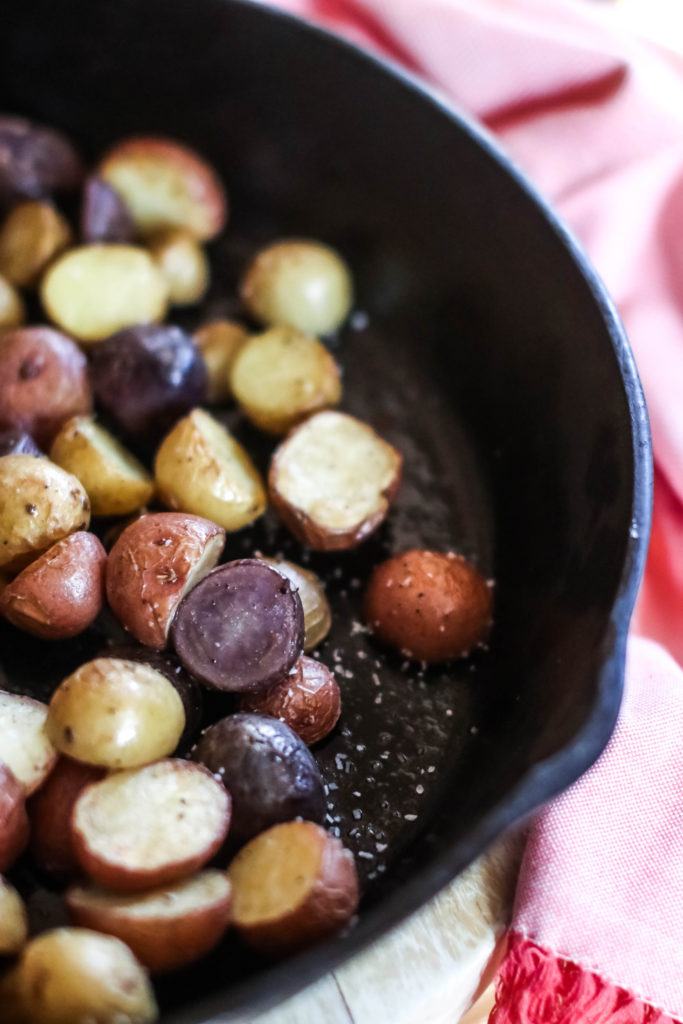 Lemon Vinaigrette Roasted Potatoes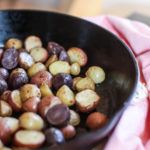 Kosher Salt to taste
Fresh Ground Pepper to taste
2 lbs Small medley or Fingerling Potatoes
3 tbsp Olive Oil
1 tbsp Olive Oil (separate from the 3 tbsp.)
2 tbsp Fresh Lemon Juice
2 tbsp Spicy Brown Mustard or Dijon Mustard
2 tsp Honey
Preheat the oven to 450-degrees. While the oven is preheating, place an oven safe skillet in there to heat up

Toss the potatoes with 1 tablespoon oil, and season with kosher salt and pepper to taste.

Once the skillet is heated, place the potatoes in the heated skilled and roast for 20-30 minutes.

Mix the remaining 2 tablespoons oil, lemon juice, mustard and honey until well blended, while the potatoes roast.

Once the potatoes have finished roasting, drizzle the vinaigrette over them.