As I mentioned in previous posts I am slightly obsessed with my skin as I delve farther into my thirties. In the Face Time post I asked you for your recommendations regarding facial products and you offered up some good products. Based on some of your favorites I have finally nailed down a daily skin regimen.
I have been doing some research and it looks like in addition to what I am already doing regarding cleansing and moisturizing with an SPF product, I need to drink more water, take some vitamins, and include some type of microdermabrasion procedure into my schedule. Not only do I not have the time as evidenced by the post where I purchased a facial that I have yet to go and redeem, but operating on one income I don't really have the discretionary income to get a facial once a month as recommended.
Microdermabrasion basically removes your outermost layer of skin, reducing the size of your pores and revealing your baby soft and radiant skin underneath. I need all of that to be done. The ashen look is not what's up. No matter how much I moisturize my skin still looks ashy. *cries*
With so many products on the market and the high prices in some of the bigger beauty box stores I have yet to invest in a product. Luckily, there are online retailers like ShopNBC that carry well known, reasonably priced options for microdermabrasion at home kits. Some are priced nearly $20 below prices I've seen in some other outlets.
I am going to order this. At only $25 this is priced just right. I'll review it once I get it and use it to let you know how it works.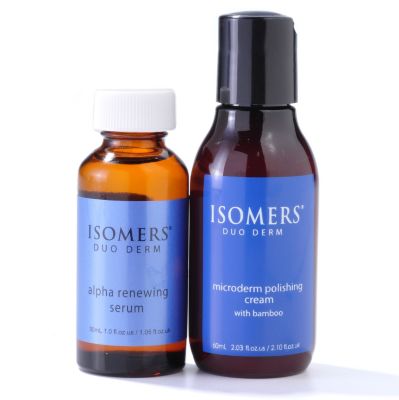 Has stepping into your thirties made you more aware of your skin needs…is it just me? Have you ever had microdermabrasion done? Would you take a risk and do it yourself at home or would you leave it to the professionals?
*This is a partnered post. All opinions are my own*